Surrounded only by pristine white beaches and crystal blue seas, the picturesque and remote Wilson Island on the Great Barrier Reef re-opened for overnight guests on 1 November. Returning to its former glory thanks to Canadian owners Aldesta Hotel Group, Wilson Island covers just 5.24 acres of seclusion in a setting of unrivalled natural beauty.
General Manager and Vice President of the Aldesta Hotel Group Australia, Tony Barradale, officially reopened Wilson Island on Thursday 31 October commenting that 'Wilson Island delivers a true immersion into the unique environment that is the Great Barrier Reef'.
Hosting only 18 guests at one time, Wilson Island will offer nine designer-inspired tents for your reef safari experience, complimented with an island host catering to all the culinary and service needs of guests. Evening meals will be served from an open kitchen setting at The Longhouse, a central dining area for socialising and relaxing. The island menu will have a distinctive Australian feel, utilising fresh and local ingredients.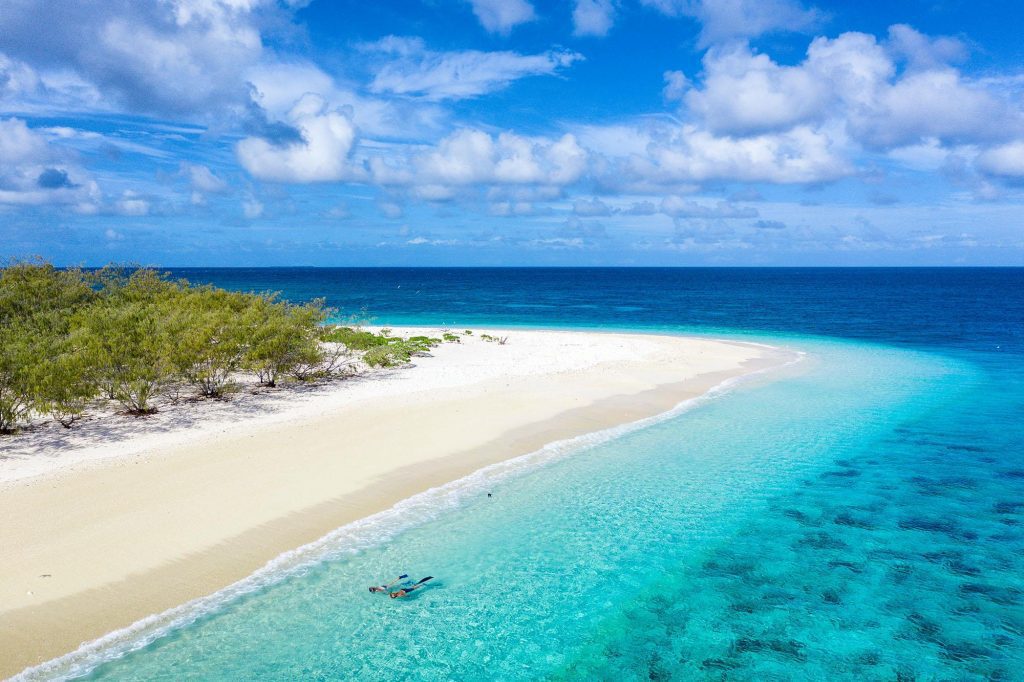 The eco-friendly island is powered only by battery or solar, and due to its secluded location there is no wifi on Wilson Island, allowing guests to switch off from the outside world and truly feel at one with nature. The island is a natural coral cay, both part of the Great Barrier Reef and surrounded by it. An unimaginable variety of marine life surrounds Wilson Island, making it one of the best snorkelling locations on the Great Barrier Reef. Guests can enjoy snorkelling directly off the beach with all equipment provided, or join the island hosts for a guided island walk.
Located on the Southern Great Barrier Reef off the coast of Gladstone Queensland, Wilson Island is accessible via Heron Island. Guests can travel to Heron Island on the ferry that departs from Gladstone marina daily at 9.30am (except Tuesday and Thursday). Once on Heron Island, a private boat will meet Wilson Island guests for a 25-minute transfer to seclusion. Air transfers via helicopter or seaplane are also available from Gladstone Airport to Heron Island, providing a bird's-eye view of the Great Barrier Reef. The Wilson Island launch will also meet up with all air arrivals at Heron Island. Transfers to Heron Island available by boat, seaplane and helicopter are at an additional cost.