Sarah Richard, founder of Girls That Scuba, is hosting panel discussions on the Main Stage at the GO Diving Show in February to celebrate women in diving.
Sarah said: "We love dive shows here at Girls That Scuba – they are amazing opportunities to meet more GTS members, see (and try on) new dive equipment, add new destinations to our bucket list, and see old dive friends.
"In its second year, the GO Diving Show at the Ricoh Arena (21-23 February – Friday is trade-only, Saturday and Sunday are consumer days open to all) is already attracting a younger generation of divers, and we are excited to be able to influence them with an amazing line-up of female divers talking on the Main Stage throughout the weekend."
Book your tickets now – head to: www.godivingshow.com/dive-show-tickets/ and use the promo code GTS2020 to get 2-for-1 tickets!
Saturday 22 February
Eleanor 'Ellie' Stewart
An Extended Range Trimix Instructor and Normoxic Diver, she works as a Technical Dive Guide in Egypt, leading sub-40m excursions across the historically rich and fascinating wrecks of the Red Sea.
Ellie wishes to eventually pursue a career in underwater film-making. She wants to utilise her technical diving knowledge and skills to explore and document new environments. And she is only 21 years old!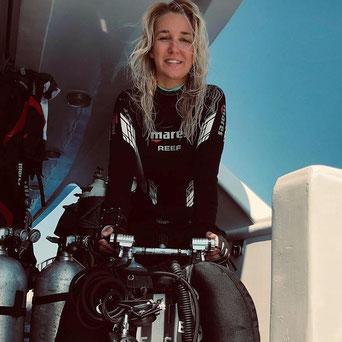 Mae Dorricott
The 2017 European Rolex Scholar of the Our-World Underwater Scholarship Society is also a marine biologist, assistant instructor, commercial diver, and cavern diver (just to name a few of her certs). At only 25 years old, she will be chatting about her achievements so far. Over the past year, Mae has been working in Bristol as an underwater researcher for Natural History Television.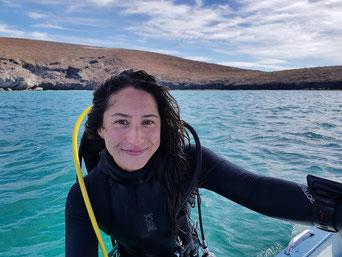 Rannva Joermundsson
An SDI/TDI Instructor and TDI CCR Cave Diver at the forefront of female cave diving, she partnered with some of diving's biggest brands last year to star in a documentary about being a female cave diver, and what it means to her. Rannva also works as an account manager for Fourth Element, so really knows everything that goes on behind the scenes of a brand.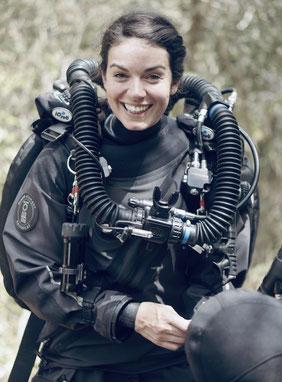 Sarah Daily
An aquatic performer working as both a pro mermaid for aquariums, and in storyline-based shows situated around a portable 10,000 litre tank. Her passion of underwater performance comes from the skill she has acquired as a freediving instructor. A big advocate for freediving in the UK, she has also set up a scuba and freediving centre in Milton Keynes.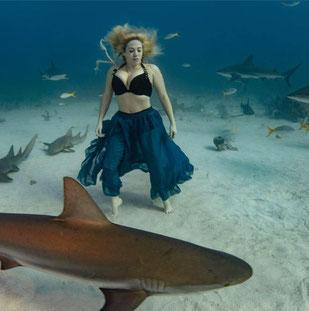 Sunday 23 February
Inka Cresswell
An Advanced Nitrox and decompression procedures technical diver, open water dive instructor, underwater photography instructor, sidemount diver and AAUS Scientific Diver, she also has a BSc Marine Biology and an M.A. in Wildlife Film-making. She was the winner of the GTS competition with videography team Behind the Mask, and got to spend a week learning  from one of the best film teams out there!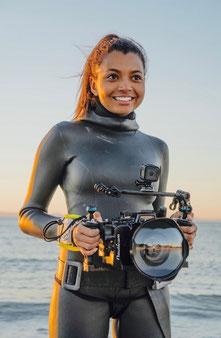 Gemma Smith
A technical full cave instructor and archaeologist, she has earned numerous teaching awards, was named a Suunto Guiding Star, and was one of the 'Female Scuba Divers Who Are Showing The World How It's Done'.  She conducted a 2.2km cave dive in France and was the flag-carrying member of the Bell Island Mine Expedition.  Gemma was the first and only woman to dive on the Antikythera shipwreck, the first woman to dive on the Mentor shipwreck, and the only woman on a joint DPAA/NPS project to recover lost World War Two airmen.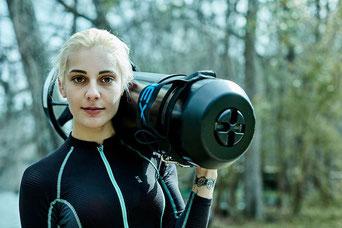 Grace Westgarth
The youngest diver on our panel at 16 years old (17 at the time of the show), she has been making waves in junior diving and got a fair few certs under her belt until she can complete her Divemaster at 18. Some of those being NASE Worldwide Master Scuba Diver, RAID Sidemount Diver, PADI Zombie Apocalypse Diver, NASE Wreck Diver, PADI Deep Diver,PADI Adaptive Support Diver, and NASE Equipment Specialist.