This weekend's GO Diving Show is the perfect place to get some ideas and inspiration for your next diving adventure, whether that is exploring our native waters, or heading off further afield.
The exhibition halls are chock full of stands just waiting to whet your appetite for aquatic adventure, from tour operators like African and Oriental Travel Company, Aqua-Firma, Blue O Two, Diverse Travel, Dive Worldwide, Great Escapes Diving Holidays, Oonasdivers and Regaldive, to liveaboard companies like Aggressor Adventures, All Star Liveaboards, Diva Gaia, Galapagos Sky, Master Liveaboards, Mike Ball Dive Expeditions Australia, Mikumba Diving, Scubaspa Zen Indonesia, and Velocean.
There are a host of resorts/dive centres/charter boats from around our watery planet, like Aquatica, Aquanauts Grenada, Atlantic Scuba, Atlantis Philippines, Arctic Adventures, Atmosphere Resorts and Spa, Blue Ocean Dive Resort, Buddy Dive Resort, Buddies Divecove Malta, Bunaken Oasis Dive Resort, Captain Don's Habitat, Circle Divers, Divestop, Divewise, Diverse Divers, The Fives Dive Centre, Dressel Divers, Dune, Duttons Divers, Red Sea Elite Diving, Emperor Divers, Evasioni Blu Diving Ustica, Billy Shiel's Boat Trips, Indigo Elite Divers, Obsession Boat Charters, Magic Resorts Philippines, Manta Diving, NAD Lembeh, Oyster Diving, Paradise Diving, Professional Diving Academy, Pro Dive International, Prodivers, Roots Red Sea, Red Sea Diving College, Red Sea Dive Centre, Scandi Divers, Scuba 2000, Scuba School, Sindbad Dive Club, Siladen Dive Resort and Spa, Siso Dwana Lodge, The Dive Bus, Thresher Shark Divers, and Wakatobi.
Then there are myriad tourist boards and diving associations like Aqaba Diving Association, Visit Aqaba, Barbados Tourism, Belize Tourism Board, British Virgin Islands, Cayman Islands Department of Tourism, Cuba, Cyprus Deputy Ministry of Tourism, Pure Grenada, Jordan Tourist Board, Tourism Lanzarote, Philippine Department of Tourism, Saint Lucia, St Vincent and the Grenadines, The Islands of the Bahamas, Tobago Beyond, and Tourism Malaysia.
GO Diving Show – tickets now available!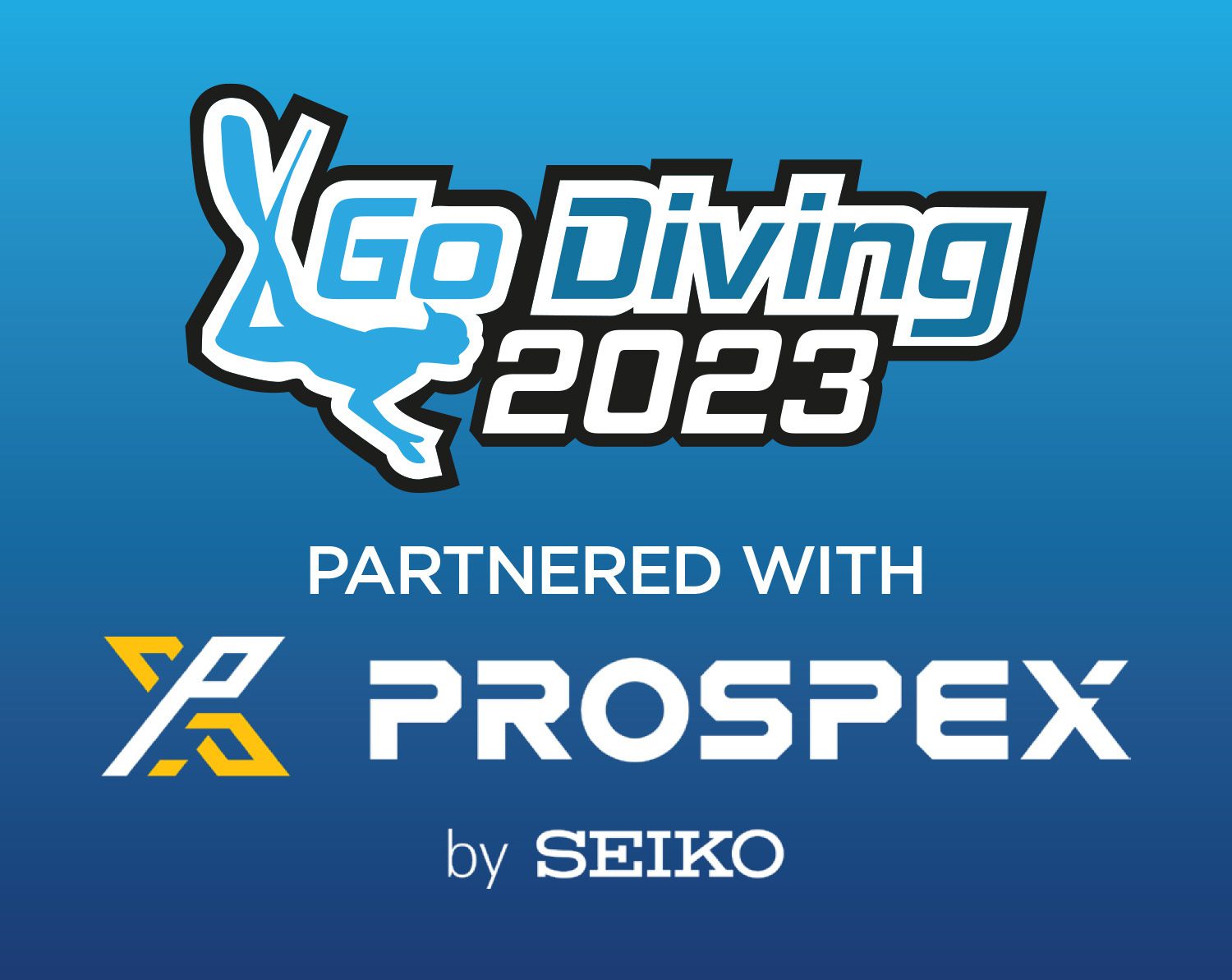 Tickets are now available for the GO Diving Show, partnered with Seiko Prospex, which is on 4-5 March 2023 and is once again taking place at the NAEC Stoneleigh, on Stoneleigh Park, slap-bang in the middle of England. Tickets are £15 per person, and group discounts are available, so rustle up your dive club or dive centre members and plan a great day out to kickstart the UK season. Remember, complimentary parking is included in your ticket price!