Time waits for no man, or rock structure in this case – the iconic Darwin's Arch in the Galapagos has succumbed to erosion and collapsed.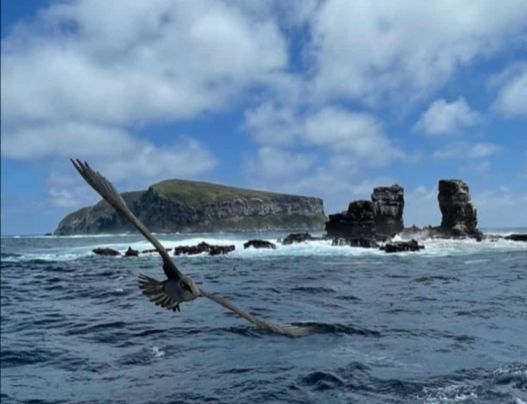 Guests on the Galapagos Aggressor III experienced this unique event unfolding before their eyes at around 11.20am on Sunday 16 May. The fabled Arch stood off the coast of Darwin Island, and has been the focus of innumerable photographs over the years.
There are now only two pillars remaining, and according to Aggressor, some in the dive and travel industry are already referring to them as 'The Pillars of Evolution', while others have heard the title 'The Columns of Darwin'.
Photo credit: Aggressor Adventures