How did you get started in underwater photography?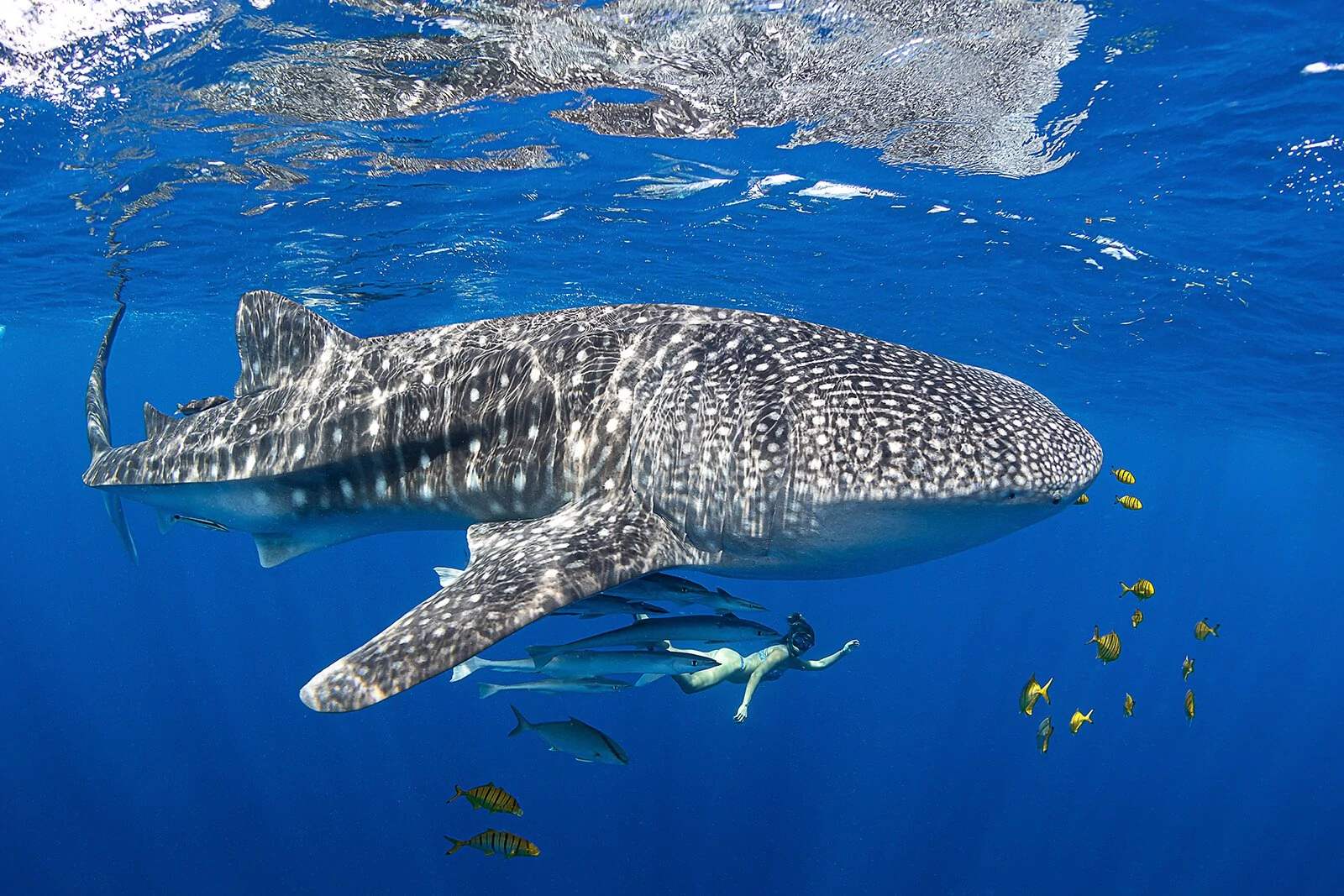 I started underwater photography (and photography overall) not too long ago, in April 2018. I went directly from an action camera to a mirrorless setup.
What came first – diving or photography?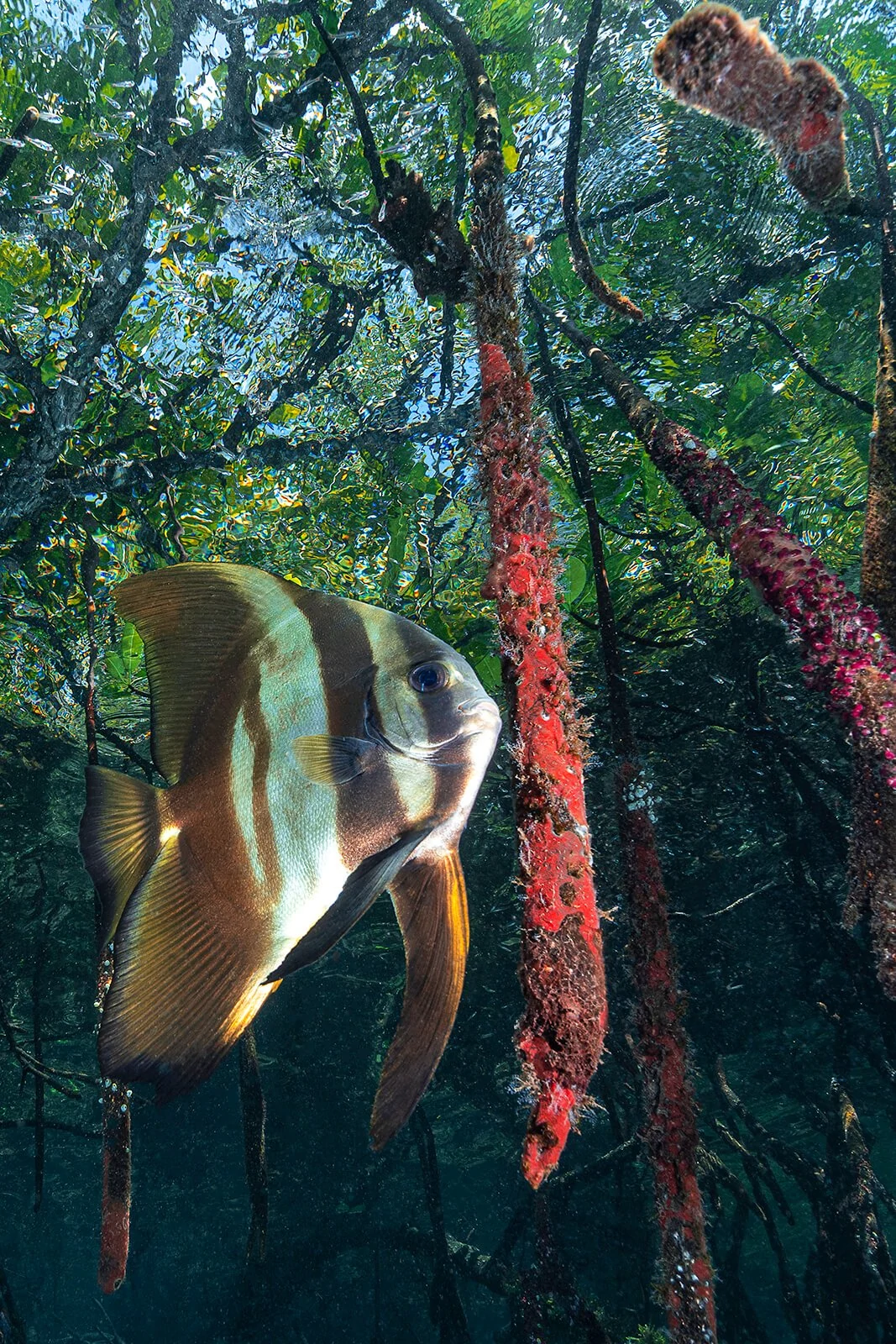 Diving came first. I've always been amazed by the underwater world, but soon realised I loved sharing what I saw with people around me even more.
What's in your underwater photography kitbag?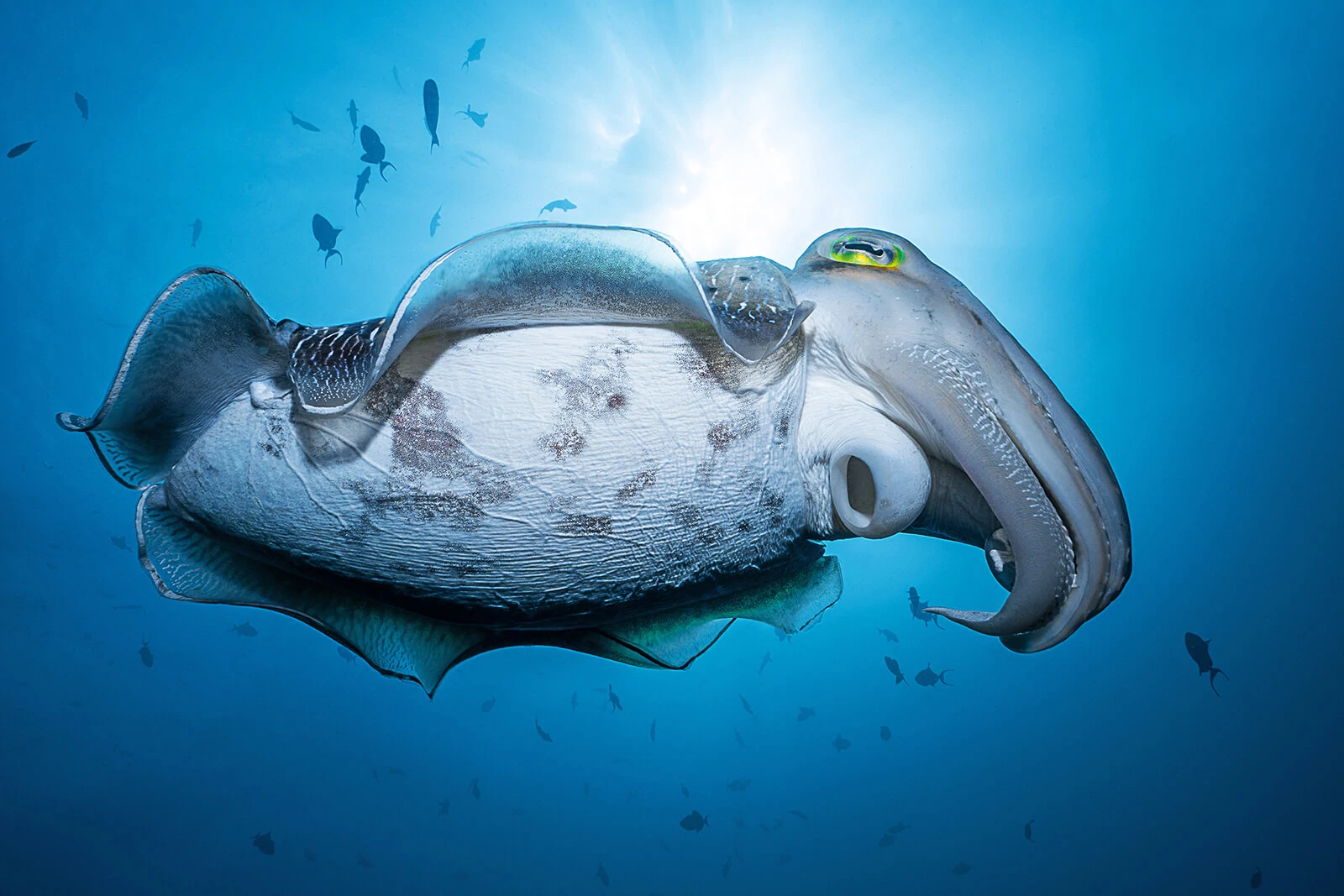 I've got a Sony A7III body in a Nautical housing. For macro photography, I do own a Sony FE 90mm macro with two wet lenses: the Nauticam SMC-1 and Moby from Noodilab. My wide-angle set-up includes a Nauticam N120 dome with two lenses – the Sony-Zeiss 16-35mm and more recently, a Canon 8-15mm fisheye with a metabone adaptor. My strobes are two Inon Z330 connected to the body with S-TTL from Trt-Electronics.
Favourite location for diving and underwater photography?
I was lucky enough to travel a lot recently, but it's so hard to choose one place over another one because it really depends on what I'm looking for. However, I'd say my go-to place at any time of the year would be in Lembeh, North Sulawesi. The macro diversity is awesome and I just love the place overall.
Most challenging dive (and why)?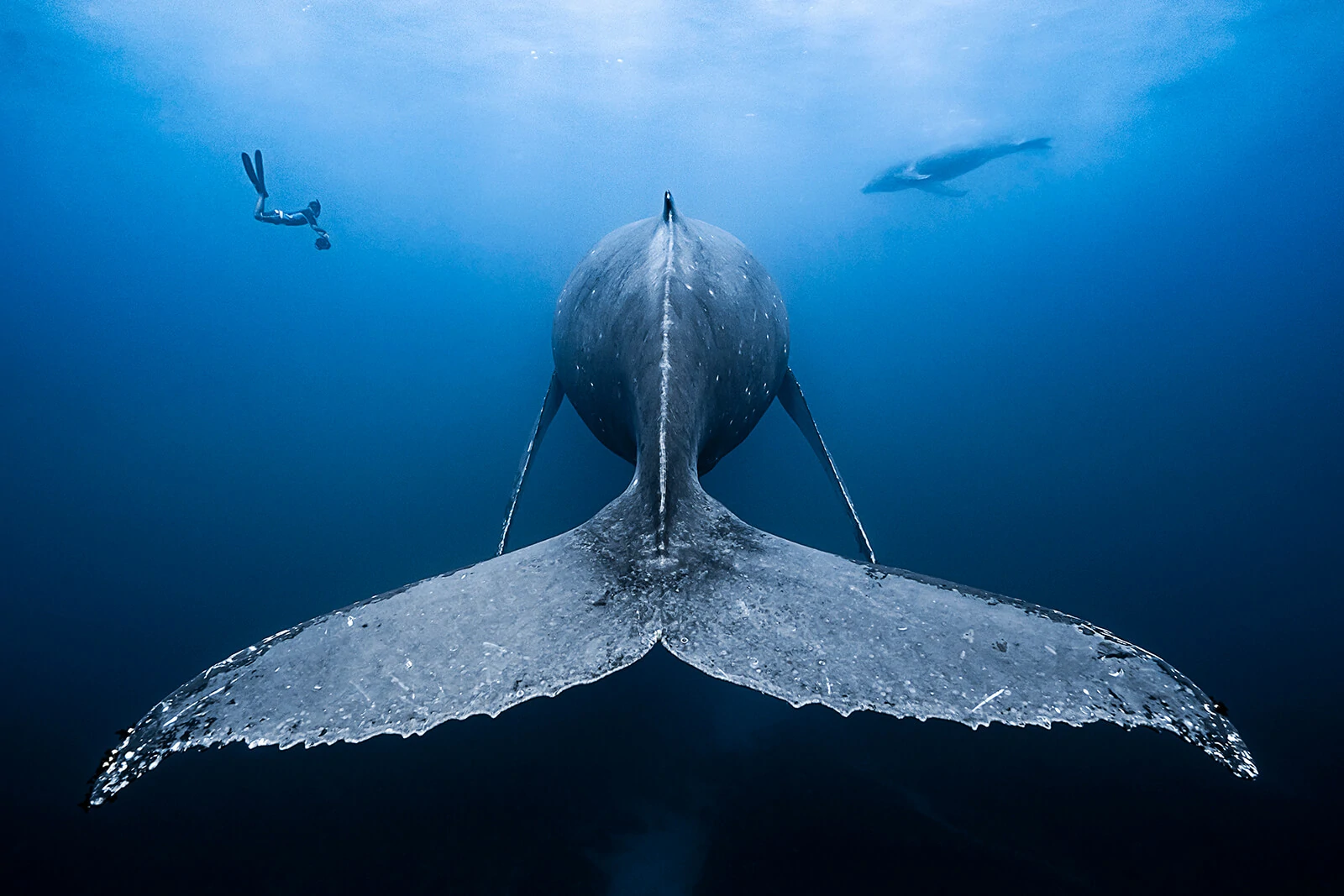 It has to be that one dive in Reunion Island. The dive itself wasn't particularly difficult, it was a drift dive and we were supposed to use our SMB during our deco stop. The problem was that the boat didn't find us, we drifted far away and basically had to swim by ourselves to the shore during three hours, while a helicopter was looking for us. It could have ended very badly and I wish I had a ENOS rescue-system that dive.
Who are your diving inspirations?
Obviously, there are a lot of really inspiring people that everyone knows in the underwater photography world, but I do think that what inspires me the most is looking at tonnes of pictures everyday on social media and underwater photography groups. From beginner to expert, there's always something to learn and I love asking myself, 'What makes this a good picture? What would improve this picture?'
Which underwater locations or species are still on your photography wish list and why?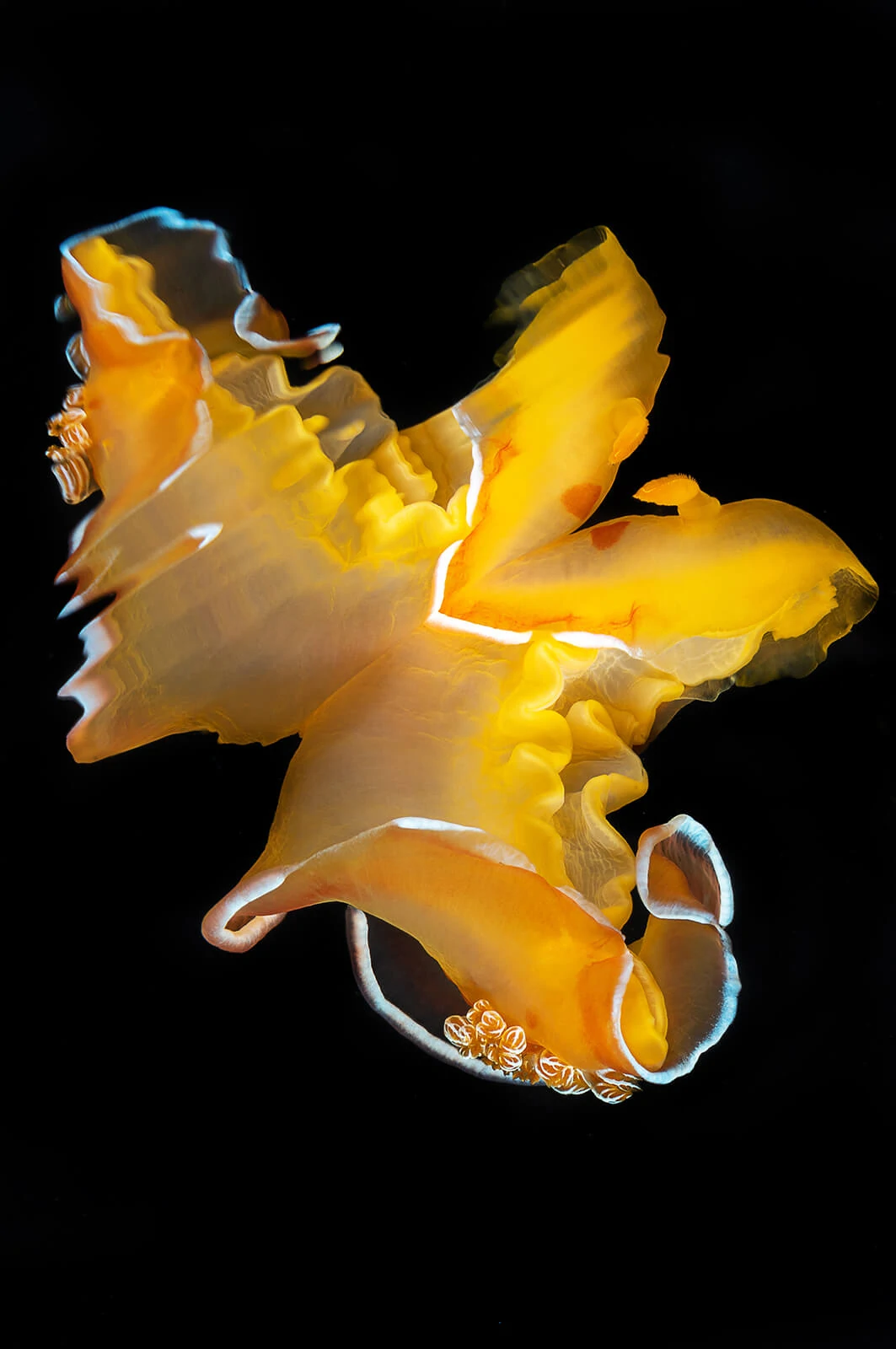 I'm glad there are still so many different species I've never seen, but number one on my wishlist would be orcas. I've always been a tropical water diver so I'm not experienced in cold waters. Sometimes, however, a pod of orcas goes to Mayotte in the Mozambique canal for a few days… Who knows, maybe I will be there next time!
What advice do you wish you'd had as a novice underwater photographer?
I think I had all the advice I could hope for when I started because my two best friends – Cédric Peneau and Simon Deblock – were already two very good award-winning photographers.
My general advice is:
Get close to your subject
Master the basics (light, focus and composition)

Then practice again and again.
After that it's time to think out of the box and find your own photography style.
Hairiest moment when shooting underwater?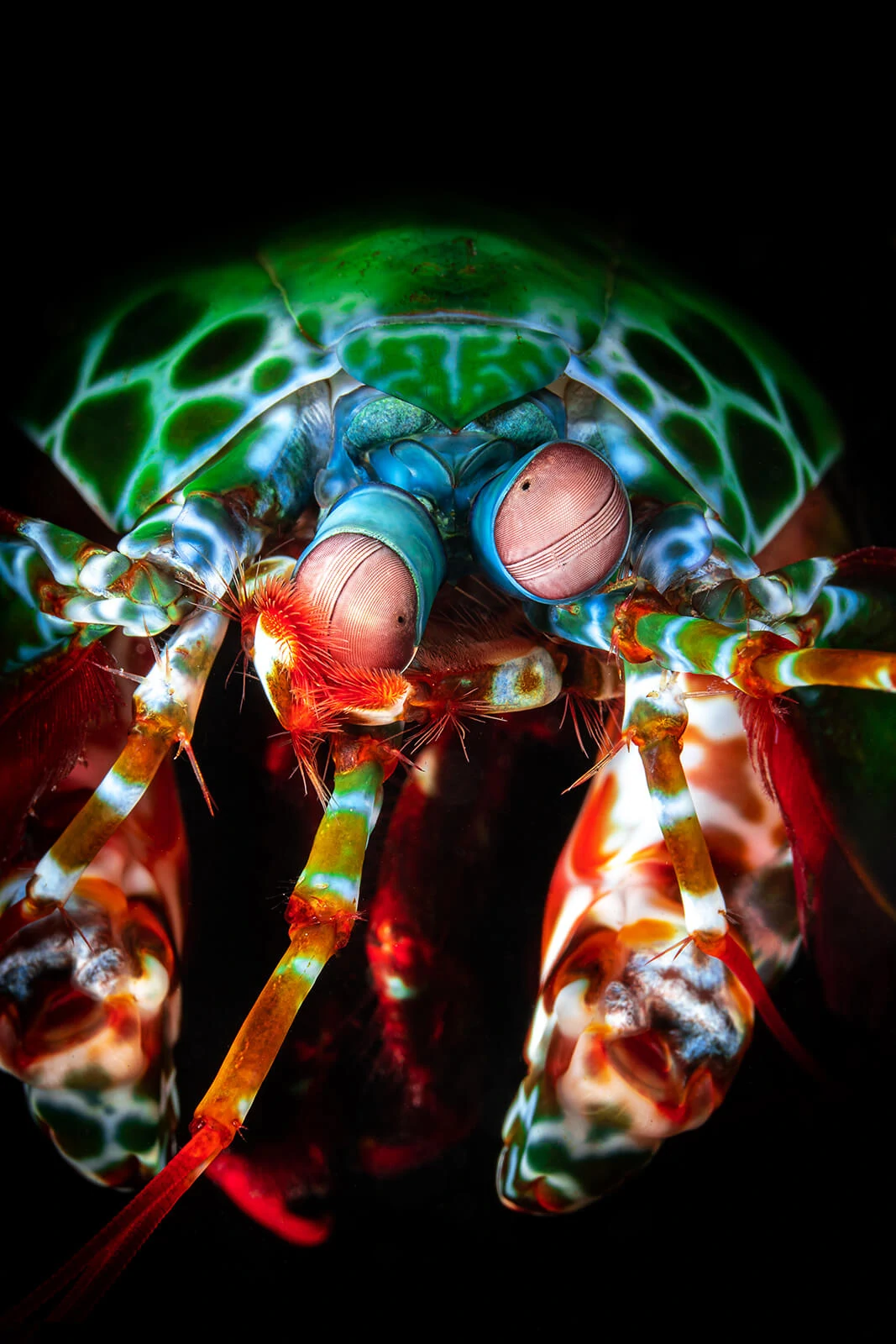 So far, nothing beats a really good interaction with a humpback calf and his mother. It's just amazing when the mothers trusts you and lets her calf play with you, sometimes mimicking everything – from turning around to lifting an arm!
What is your most memorable dive and why?
I immediately thought about Citrus Ridge in Raja Ampat. This dive is so amazing that when I looked at my SD card later on the computer, it looked like I'd done at least three different dives. You start by drifting along a wall, looking at glass fish getting hunted by jackfish, then the current drops you in amazing mangroves with crystal clear water and soft corals. A dream for any photographer!
François Baelen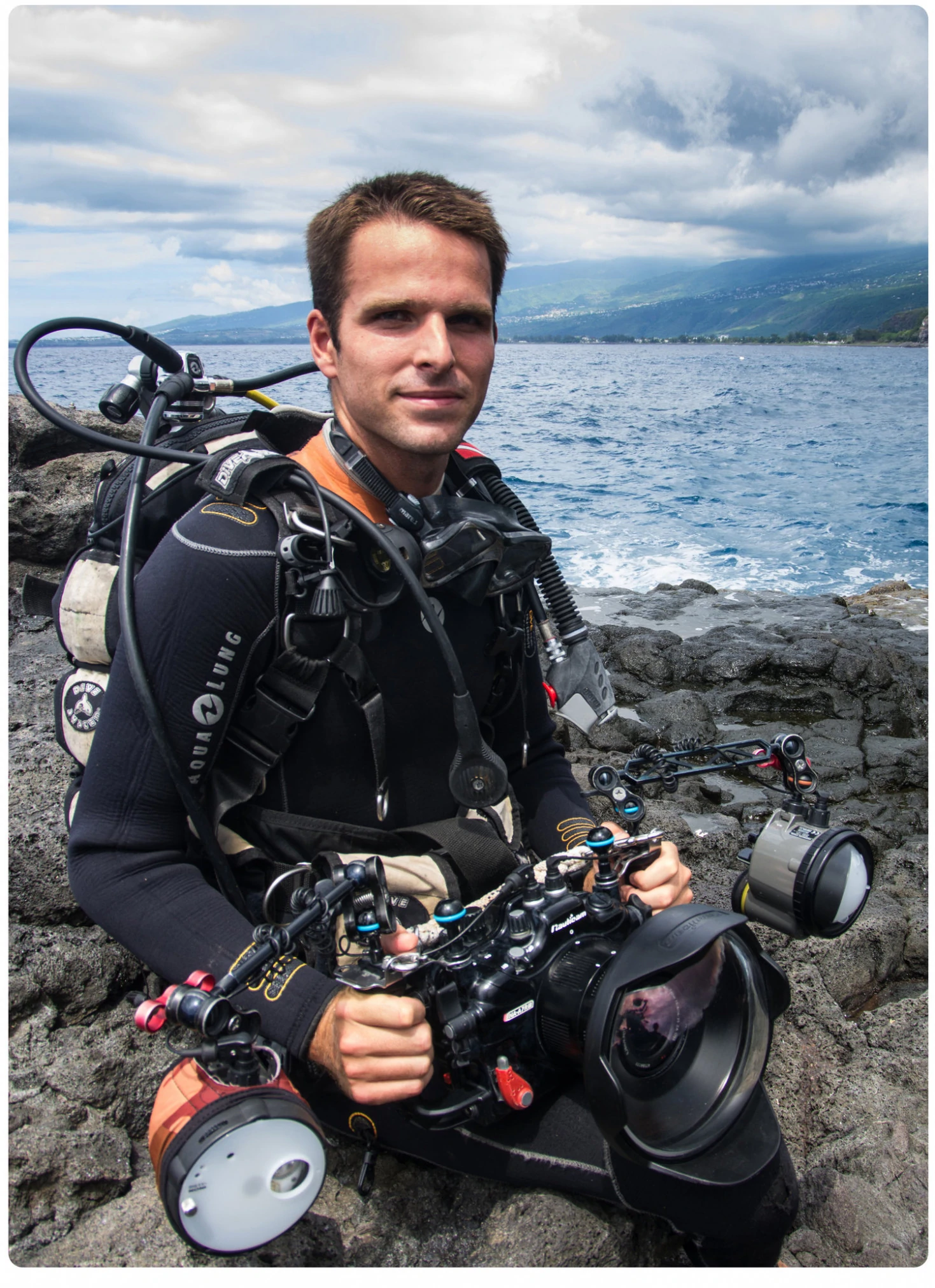 François Baelen is a 29-year-old French underwater photographer living in Reunion Island, in the west Indian Ocean. He currently works there as a general practitioner (GP) and holds a degree in hyperbaric medicine. He does, however, spend most of his free time underwater with his camera. He has one goal: to share his passion for amazing marine life with other people – from tiny nudibranchs to giant whales.
Discover more of François's work on his website at Linkou Underwater or over on his Instagram page at linkou.underwater