Some 50 jobs are at risk after Fort William's long-established Underwater Centre was forced into administration yesterday, despite recently undergoing a financial restructuring to become a not-for-profit company.
The centre, which is mainly used by the oil and gas industry and trains ROV pilots and commercial divers, is one of only a handful of saturation dive training facilities in the world (it is one of only two centres on the planet offering closed-bell training to divers). It got into financial difficulties last year after its subsidiary in Australia fell into liquidation, but in May 2018, it was thought to have fended off the threat of closure after securing a collaboration with a group of offshore firms.
Announcing the news yesterday, managing director David McGhie said: "We regret to confirm that the Underwater Centre has been forced to cease trading and will be placed into administration. It was heartbreaking informing our committed, loyal and professional staff, not to mention students who were due to begin a course this week.
"The government, industry and local management team have been working hard over the past year to try and find a sustainable solution for the centre, but unfortunately this has not been possible. We were still hopeful of a solution right up to the 11th hour, which is why some students have been adversely affected – we are truly sorry about this and will do what we can to support them."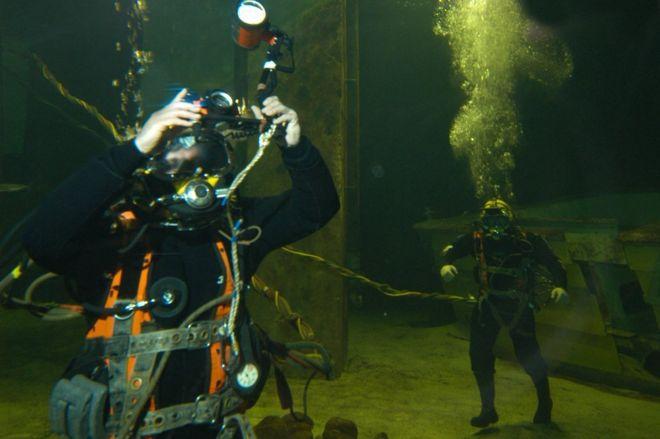 Scotland's Energy Minister Paul Wheelhouse commented that the announcement was 'a matter of great regret' and that the Scottish government would look to provide support for affected employees. He confirmed: "The Scottish government and our agencies have worked closely with the management team in Fort William, and constituency members of both parliaments to support the centre, and in the course of doing so we have already provided significant support to the Underwater Centre through its recent challenges."
He added: "We will continue to do all we can as this latest very unwelcome situation develops, given that we firmly believe the Underwater Centre at Fort William is a world-class asset with unique capabilities and a highly experienced team."
Kate Forbes, MSP for Skye, Lochaber and Badenoch, said: "No stone has been left unturned in finding a means to keep the Underwater Centre running. There has been a lot of political will to support the Underwater Centre over the last few months – it is an organisation of global significance, built up over many years in Fort William."
Photographs: The Underwater Centre