Emperor Divers are at the halfway point of their #coviddiverheroes initiative and are still receiving worthy nominations every day!
At this point Emperor Divers are recognising their fourth winner, another awesome hero from the diving community with an inspirational story of selflessness through the pandemic. Nominated by David White, Phuong Cao wins a free liveaboard trip in the Maldives when she can finally take some time off, and here is her story:
I, David White, would like to nominate Phuong Cao (36) for her tireless efforts fighting this pandemic. Not satisfied with being a frontline hospitalist in New York, she took a second job on the COVID team in Guam to treat patients under even tougher conditions on her weeks off! She continues to commute 7,750 miles each way and apply herself to both jobs for three months already and counting. Her energy level has no limits and she's only happy when those in her care are on the mend. I think she definitely deserves a break! I guess the Maldives would be the best choice for her, as I know she has dived with you in the Red Sea already.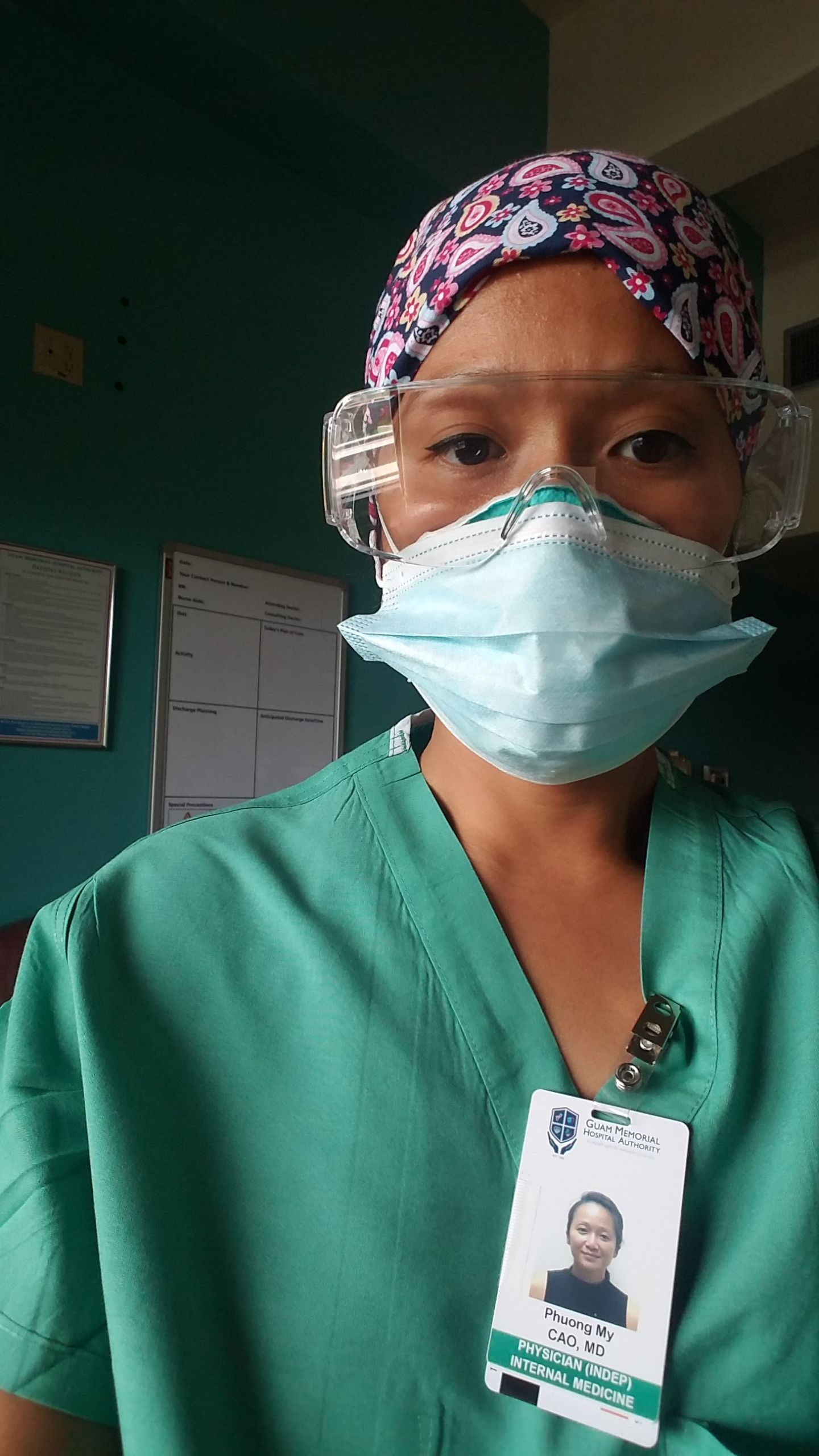 Emperor Divers have been in touch with Phuong, who had this to say: "Wow, what a surprise! Thank you for the recognition – holding my breath until I get back underwater."
Emperor Divers feel the halfway point is a good chance to remind people that the initiative is still running, and they would love to hear about more heroes, as they have four more to award in the next two months!
Do you know a diver who has been heroic this past year? Emperor know that, worldwide, people have had to step up during this pandemic which has affected so many lives. They want to reward some real heroes with free liveaboard trips in the Red Sea or Maldives.
Luke Atkinson, Emperor's Red Sea Manager, said: "This initiative is our way of saying 'thank you' to all those hundreds of people who have taken a selfless interest in looking after the vulnerable in their community. Examples could include health workers, carers or those who have come out of retirement to volunteer locally, but really we know there are many other ways people have been heroic."
Emperor want to hear from people who know a heroic diver who would love to have a free liveaboard trip to look forward to in the future. People need to nominate a COVID Hero Diver and tell Emperor (in 100 – 200 words) why they deserve a free trip, and whether they would prefer the Red Sea or the Maldives. A multi-national panel of Emperor's most loyal and compassionate staff will judge the entries and pick a winner every two weeks for the next two months. There are two remaining Red Sea and two more Maldives liveaboards to be earned, so get nominating and give that hero a reward for their amazing work!
Winners will be announced by 14 (Maldives) and 28 (Red Sea) of each month. Final entries for Red Sea by 20 May and Maldives 5 June. Entries, comments and questions should be sent to heroes@emperordivers.com. Terms & Conditions apply: Please contact heroes@emperordivers.com for details.