In May, the Solomon Islands played host to the South Pacific Underwater Medicine Society's (SPUMS) 48th Annual Scientific Meeting. The conference, held at the Solomon Kitano Mendana Hotel in Honiara, attracted just over 100 delegates.
While many delegates came from Australia and nearby Pacific nations, some came from as far away as South Africa, the Middle East, Washington DC and the United Kingdom. The five-day SPUMS conference included practical underwater sessions each morning, with scientific meetings each afternoon.
Providing conference facilities for 100 delegates is not a challenge for most hotels around the world, even in small Pacific nations such as the Solomon Islands. The challenge for organisers Diveplanit Travel, however, was getting this large group of delegates diving every day – with only one small dive centre in Honiara that has a normal capacity of around 12 divers.
This enormous task was managed by Diveplanit Travel with help from many local businesses. Transportation for divers was provided by Travel Solomons, and dive guides were flown in from Dive Munda to assist the team at local dive centre Tulagi Dive. Help also came in various ways from other dive operators around the Solomon Islands, including Raiders Hotel & Dive, Dive Gizo, the Bilikiki and Solomons PNG Master liveaboards, the Royal Solomon Islands Police Force and Solomon Airlines.
Here are the numbers:
102 – total number of SPUMS delegates
124 – scuba tanks filled at Honiara Fire Station each day
68 – divers in the water every day (81 divers in total)
94 – day trips managed by Travel Solomons
According to Diveplanit's Deborah Dickson-Smith, benefits to the tourism industry are already evident. "Thirty or so delegates chose to extend their time in the Solomon Islands on pre- and post-conference trips visiting other dive-rich areas including Tulagi, Munda, Gizo and Uepi Island and many more have enquired about return trips."
Speaking of the mammoth undertaking, Diveplanit's Simon Mallender acknowledged the tremendous support received from the Minister for Tourism and Culture and Tourism Solomons.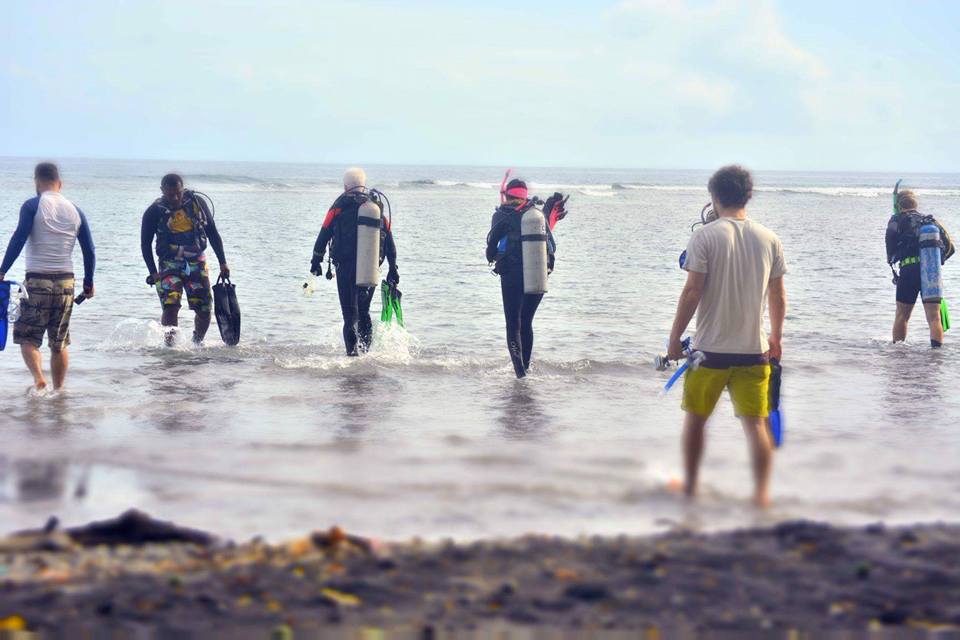 "We're incredibly thankful to Tourism Solomons, the Ministry of Tourism and Culture and Solomon Airlines for their unwavering support, and to local business owners for stepping up to the challenge of managing such a large group of divers," he said.
Tourism Solomons CEO, Josefa 'Jo' Tuamoto, said that with tourism – growing in importance as a key economic driver for the Solomon Islands, the opportunity to host the SPUMS event represented a huge opportunity for the country.
"International divers make up a large percentage of the 30,000-odd international visitors we host every year and the positive feedback we know will emanate from our staging of this event will undoubtedly create major awareness of our dive capability within the international dive community," he said.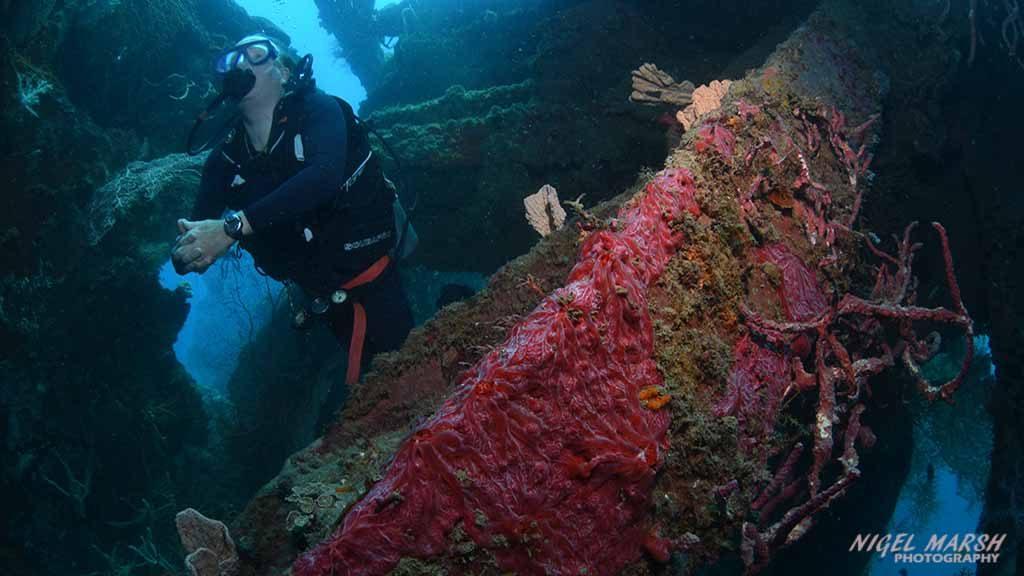 According to Diveplanit's Deborah Dickson-Smith, while the SPUMS Annual Scientific Meeting is fairly unique conference, organisations are looking more and more to marine-based activities to compliment conferences and corporate events.
Just last month, Diveplanit organised a charter for 100 delegates aboard Captain Cook Cruises Fiji's Reef Endeavour; members of the Sydney Chapter of the Entrepreneurs Organisation. The itinerary included three days of island-hopping, early morning yoga sessions, snorkel tours led by marine biologists, Discover Scuba experiences and shark diving.
Diveplanit is now in early planning stages for another similar event in Fiji's Beqa Lagoon – raising the bar a bit higher, with the challenge of managing 120 divers every day for a week.