Diving Bikini Atoll with Master Liveaboards
Bikini Atoll is one of the many atolls in the Republic of the Marshall Islands. This little-known country is in the Western Pacific Ocean, halfway between Hawaii and Australia and is a remote location that many dream of visiting but very few actually have.
Bikini Atoll became famous in 1946 when the site was chosen for nuclear weapons testing. Emerging from WWII, the US wanted to test the damage nuclear bombs would have on naval warships and fleets. Hiroshima and Nagasaki were, of course, still very fresh in everyone's minds. The committee in charge put together Operations Crossroads and assembled a fleet of 242 old and decommissioned vessels to act as a mock fleet. The operation stopped after 2 tests but resulted in a plethora of vessels sinking in the lagoon.
Nowadays, Bikini is the holy grail of wreck diving. The "nuclear fleet", as many call it, lies at 50m and offers technical divers a once in a lifetime chance to explore WWII vessels – including an aircraft carrier! It is like diving Truk Lagoon, but on steroids!
A remote location
While the Marshall Islands may be, literally, in the middle of nowhere, they are an old US territory. This means that they are well connected with the USA and other Pacific US territories. You can easily reach them by plane from Hawai'i or by using the island hopper from Guam.
Bikini Atoll liveaboard cruises begin in Ebeye on Kwajalein, one of the 2 international airports in the Marshall Islands, with itineraries between 10 and 13 nights.
Kwajalein is in a military zone and so security is tight. Once cleared though, a ferry will take you to Ebeye – around a 20-minute ride. In Ebeye, you can board your liveaboard. Pacific Master and Truk Master cruise from Ebeye to Bikini in between 24 and 27 hours, at which point you start your adventure properly.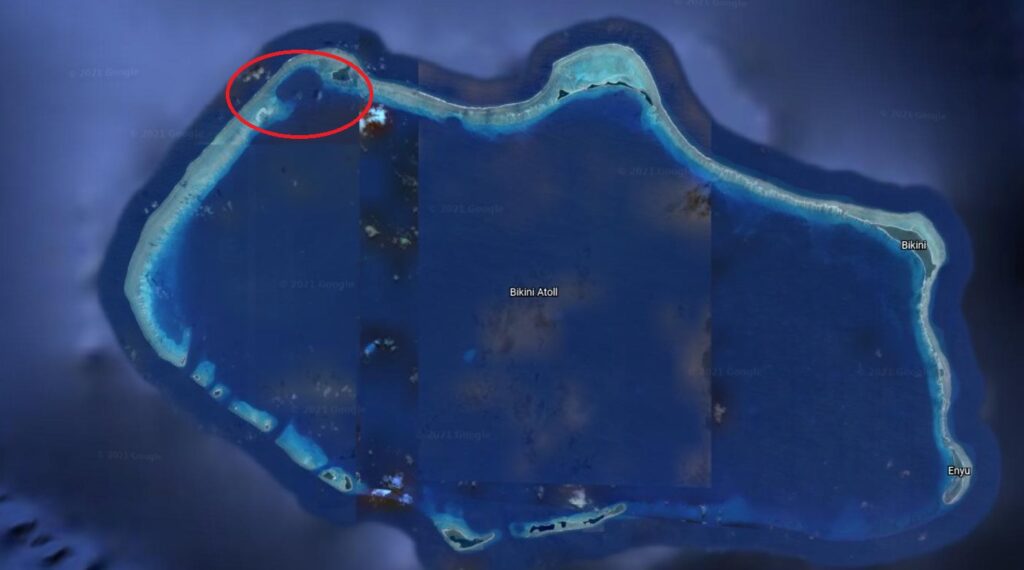 The Nuclear Fleet
There are several core wrecks which are regularly dived from liveaboards in Bikini Atoll, all of which sit at around 50 metres. The must-see highlights are debatable, but the following tick most of the boxes:
• USS Saratoga is certainly the most famous wreck in the lagoon. She was a CV-3 aircraft carrier and now sits perfectly upright. She is 277m in length, so absolutely gigantic. You will need several dives to get a true grasp of her. It's also thought that only about 20% of the inside has been explored, so there is plenty left to discover! "Sara" is certainly the star of Bikini Atoll and one of the only 3 aircraft carriers accessible to divers.
• The IJN Nagato is another favourite of divers. There are many US vessels to dive in the lagoon, but the Nagato is very different as she was a Japanese Battleship. She sank completely upside and due to her size, you will also need several dives just to get your bearings.
• If you get bored of boats, then the lagoon also features 2 Balao-class submarines, USS Apogon and USS Pilotfish. They are smaller than the boats, but provide another fun aspect to dive in Bikini Atoll.
• Some of the other smaller wrecks, such as destroyers, battleships, and transport vessels, are also dived regularly. The most frequent ones are the USS Anderson, the USS Lamson, the USS Carlisle and the USS Arkansas.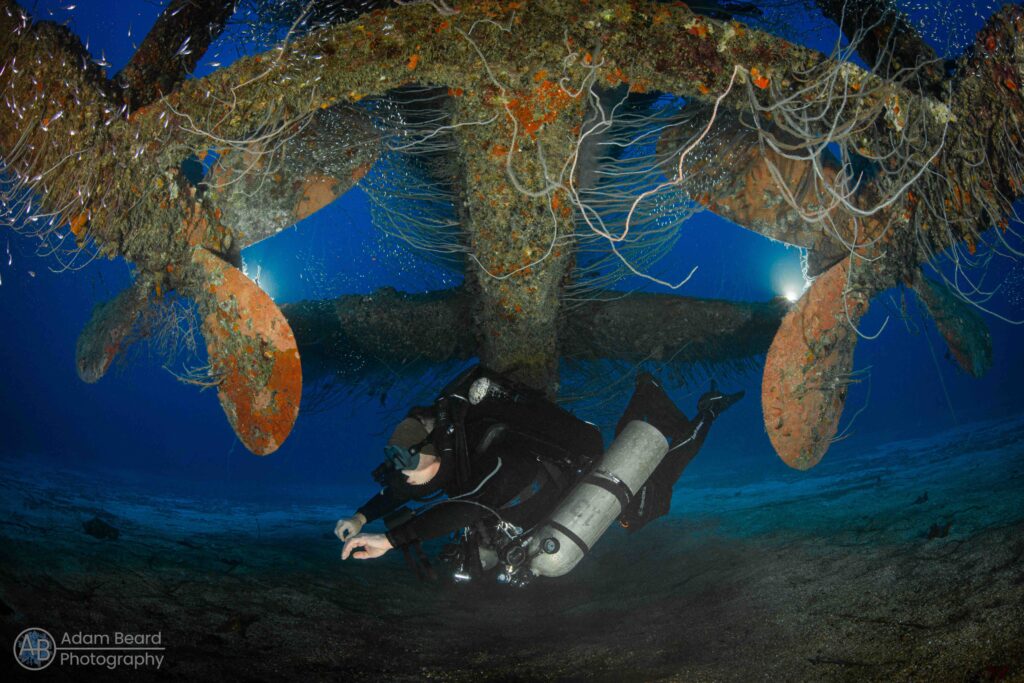 If you are not fully wrecked out then, when possible, there is often the chance to dive the SMS Prinz Eugen, a German cruiser. Alternatively, you can explore the airplane graveyard. Both are close to Ebeye and while they may not be part of the "nuclear fleet", they are still part of the incredible history of Bikini Atoll.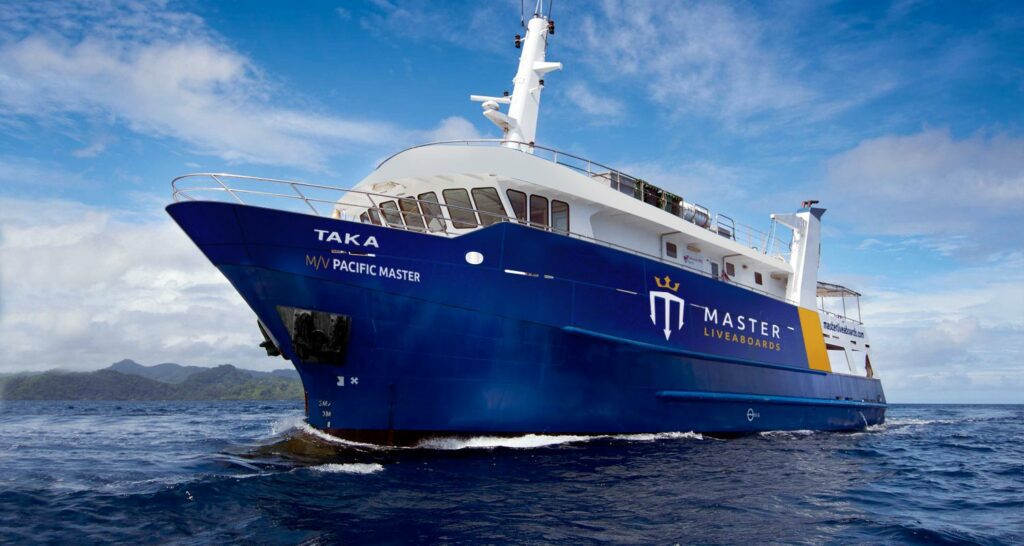 Master Liveaboards operates 10 to 13 night itineraries to Bikini Atoll onboard their vessels Pacific Master and Truk Master. The season runs from April until September. The average depth of the wrecks in Bikini Atoll is around 50 metres (150ft), so these itineraries are only suitable for technical divers with previous wreck experience.
Bikini Playlist on Youtube:
Photo Credit : Adam Beard, Craig Johnson, Master Liveaboards