The coastal regions and islands of Papua New Guinea include pristine shorelines, fiery active volcanoes, spectacular fjords and 600+ mostly-deserted islands. This area covers the mainland provinces of East Sepik, Madang, Morobe and West Sepik, as well as the island provinces of the Autonomous Region of Bougainville, East New Britain, Manus, New Ireland and West New Britain.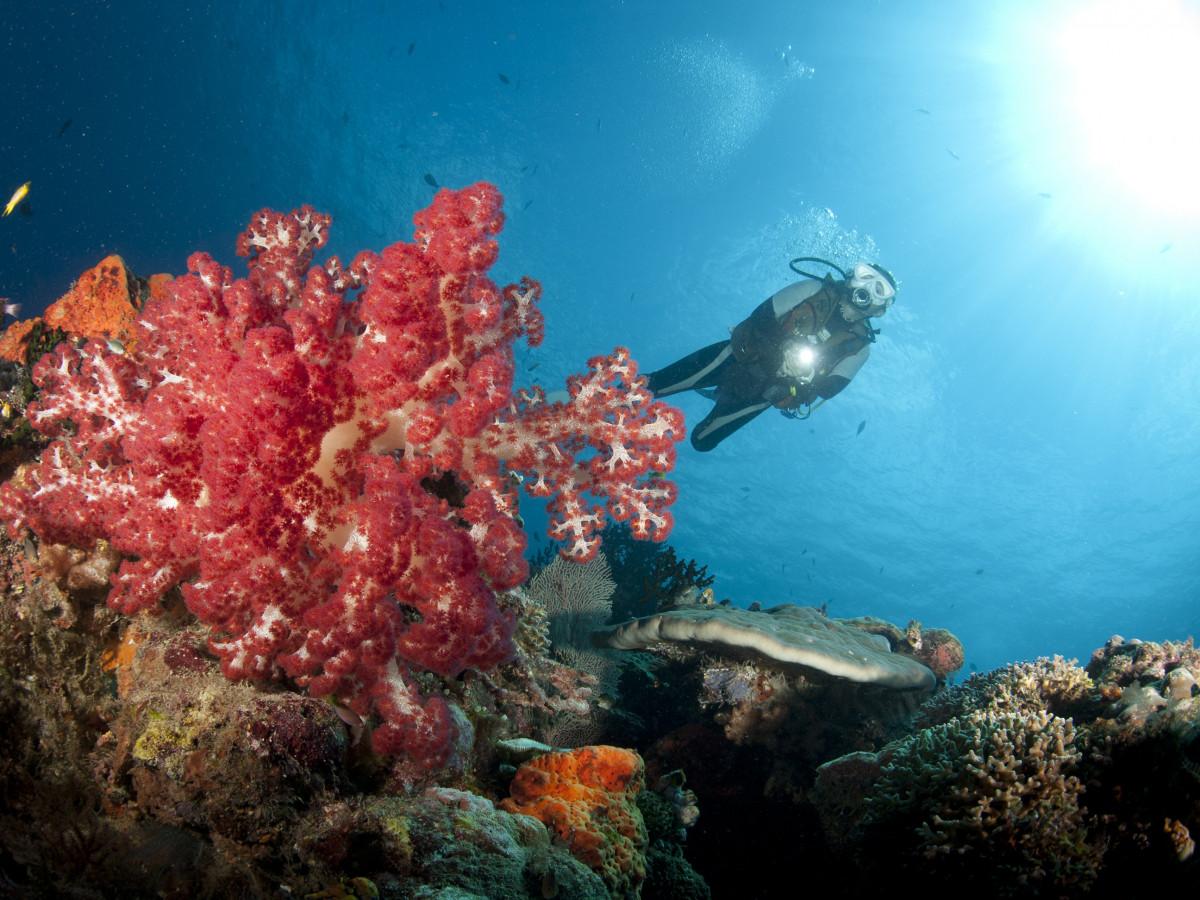 Papua New Guinea is located in the coral triangle, the centre of marine biodiversity which has the highest diversity of tropical fish and coral in the world. It's no secret that these parts of Papua New Guinea are home to some of the world's best dive and snorkel sites, incredible sports fishing, uncrowded surf breaks, heart-warming marine conservation programmes and of course a unique array of tribes and cultural events.
The coastal regions are also home to some of Papua New Guinea's most striking accommodation options, from boutique beachfront resorts to overwater bungalows, all offering easy ocean access, panoramic views and unforgettable coastal adventures.
Tufi Resort
Nestled in the breathtaking fjords, Tufi Resort will blow you away as soon as you arrive. Tufi offers amazing marine diversity and a variety of diving experiences including fjord, reef and wreck diving.
A boat ride brings you to a string of reefs with bommies coming up from a depth of 50 to 600m, to a safe diving level of 7m. Visibility exceeds 30m with average year-round water temperatures of 26°C to 30°C. While at Tufi you can also experience incredible scenic walks, waterfalls and of course, the tribes of Tufi, who will welcome you with open arms into their way of life.
Tawali Resort
Tawali is located in a secluded area of Milne Bay amongst local fishing villages and accessible only by boat. Milne Bay diving really put Papua New Guinea on the map as a diver's paradise! With WWII wrecks in the area, such as the Black Jack B17F Flying Fortress bomber just off the beach at Cape Vogel, and some of the superb reefs, it's easy to understand Milne Bay is on the "must do" list for most divers.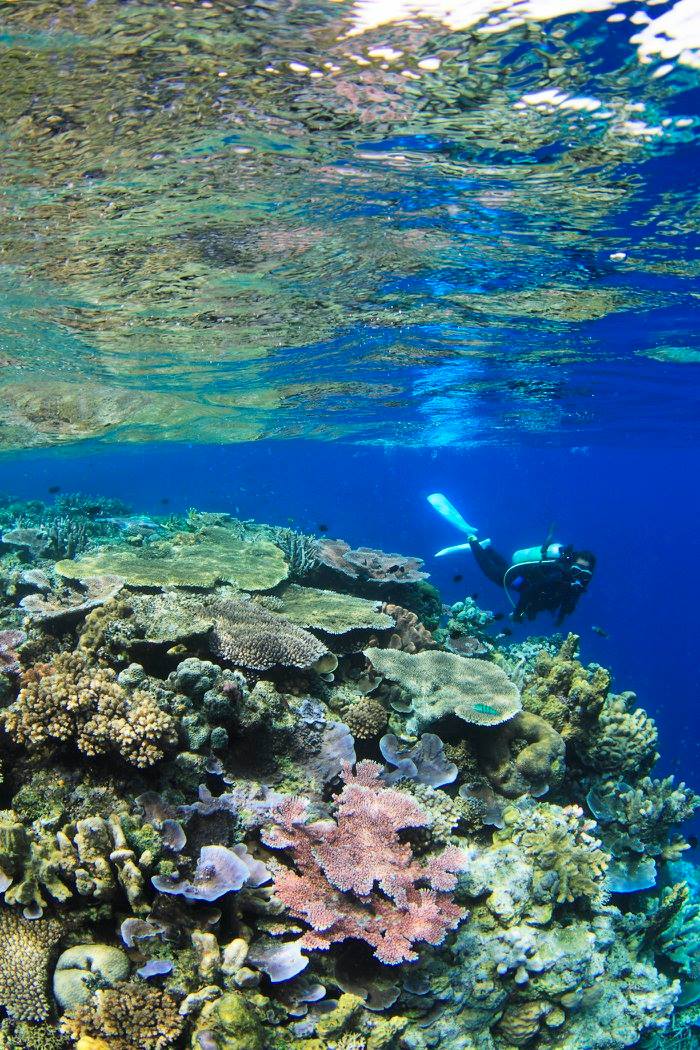 Among the famous dives sites are Coral Garden and Deacon's Reef, which is consistently recognized as one of the No.1 dive sites in PNG. Add to this the Lawadi or Dinah's Beach, which is the birthplace of muck diving and recognized as a top macro dive site in the world.
Visibility at most of the dive sites becomes optimal during the wet season, from June through to August, and remains good to excellent all the way through mid December. October to mid-May is dry season with occasional rain. Water temperatures vary from 25 to 29 degrees in the dry season down to about 25 degrees in the wet season.
Walindi Resort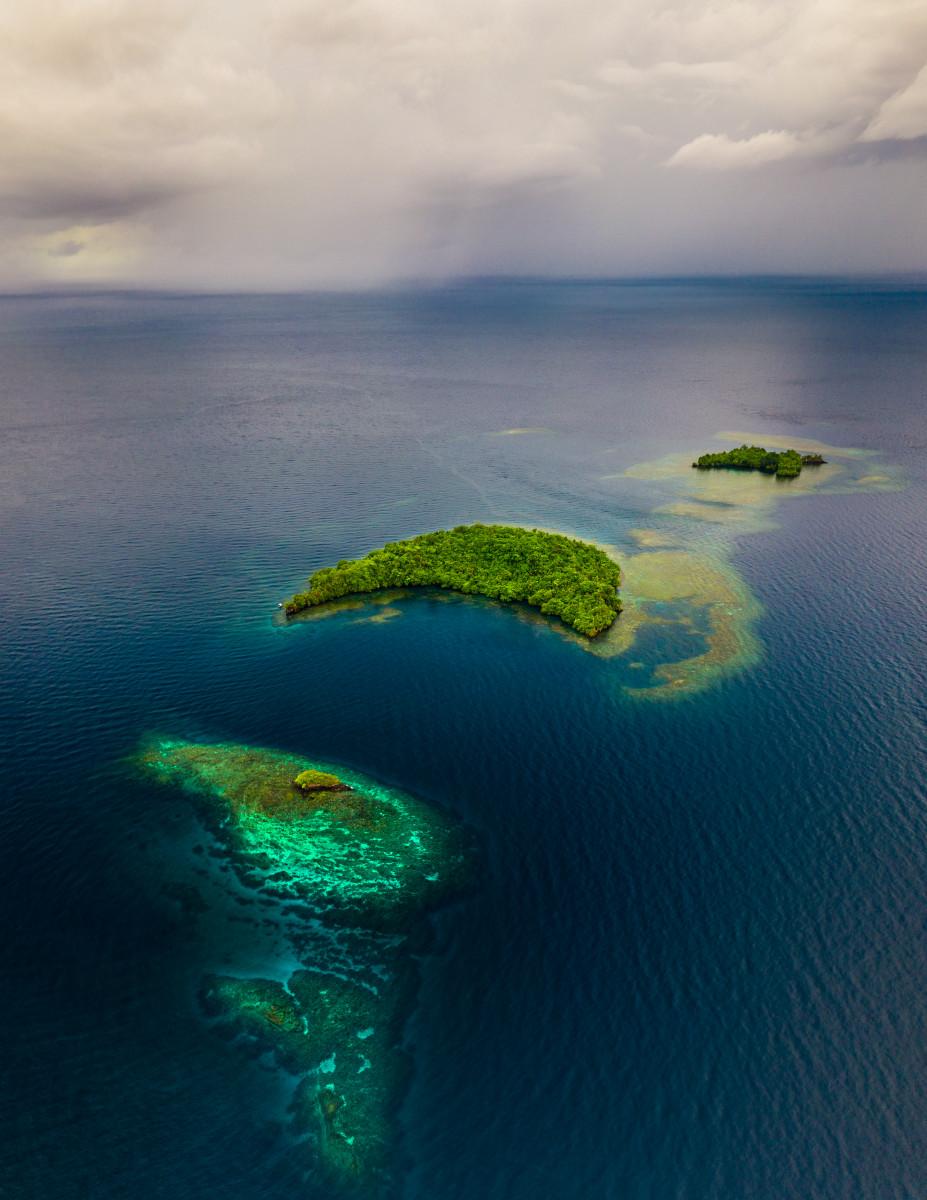 Diving that you'll talk about for years to come? Absolutely. World War Plane remains? Check. Waterfalls, hikes, local tribes, amazing food and beautiful accommodation? Without a doubt! Like so many people before you, you'll quickly fall in love with Walindi Resort.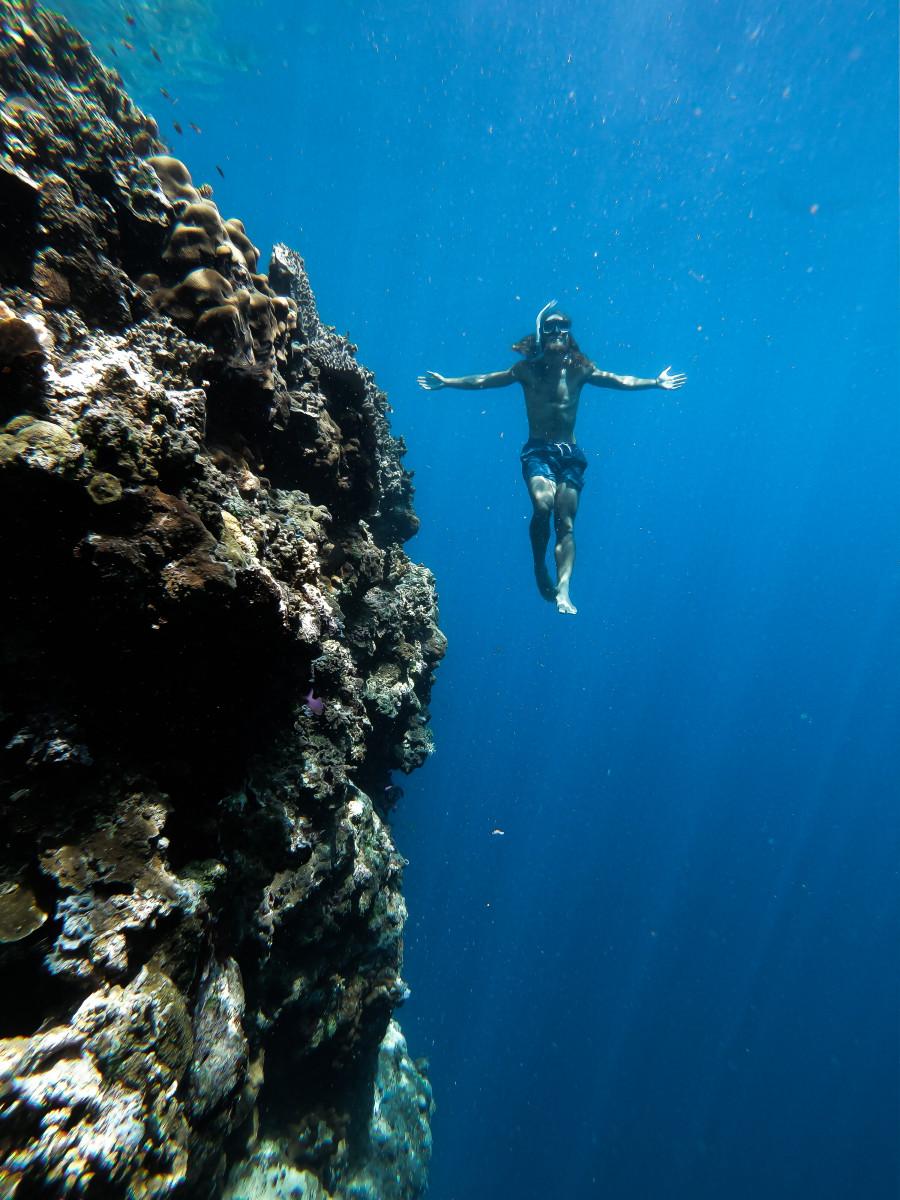 Walindi Resort has three purpose-built day boats to take guests out diving and snorkeling the wonderful waters of Kimbe Bay. The Bay has over 40 different sites to choose from, offers a variety of different sorts of dives – underwater sea-mounts, unbelievable sheer walls, fabulous coral gardens, huge fans and funky critters.
You'll find yourself unsure of whether you want to tell the whole world how incredible this place is, or keep it your little secret so there's always room for you to go back.
Madang Resort
At Madang you are spoilt for choice when it comes to dive spots, with 18 amazing reefs and wrecks to choose from. You can dive amazing wrecks from WWII, an American Liberty Ship, an incredible coral "chimney" or around an island with an active volcano. If you dive between November – March, you also have a chance of seeing walking shark.
While you're at Madang Resort, ask Wesley to organize a day trip for you to visit some of the local tribes. See how they carve traditional canoes, experience a "mumu" feast and enjoy a spot of local "cava" (where you have to shout your grandfather's name before drinking)! Madang is filled with amazing culture you won't want to miss.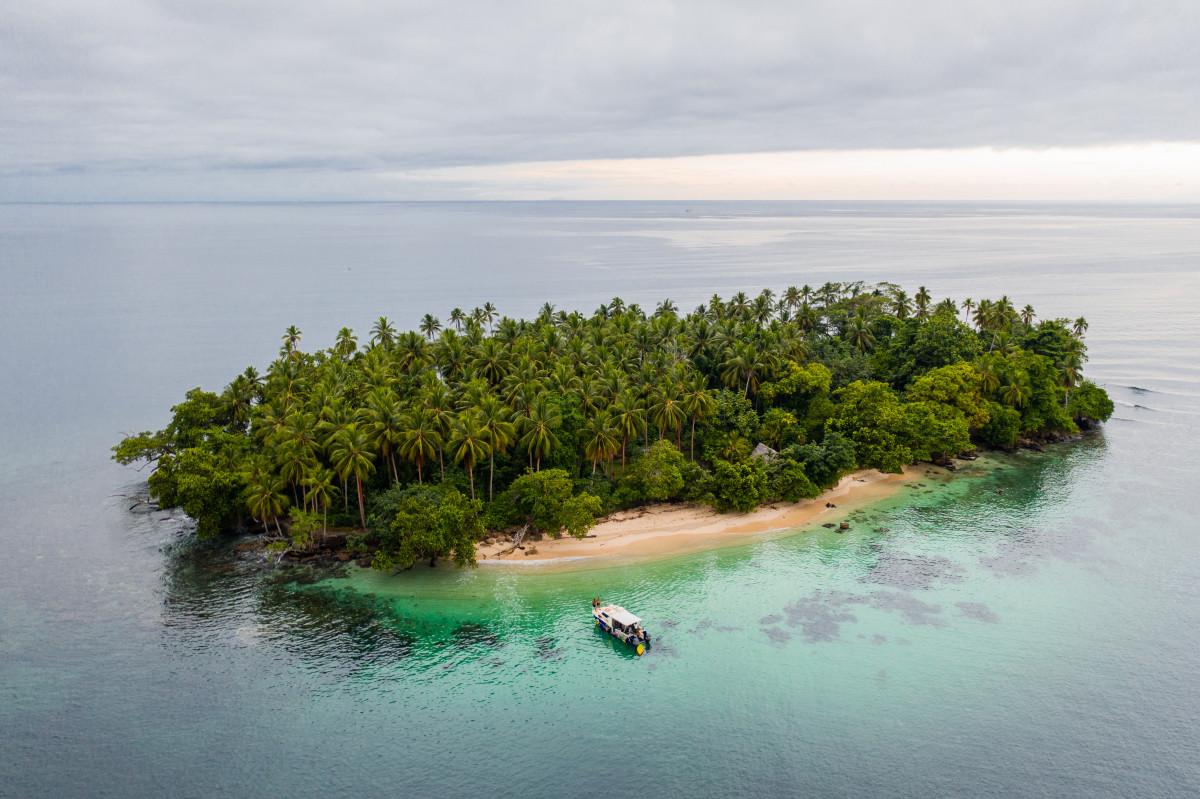 Lissenung Resort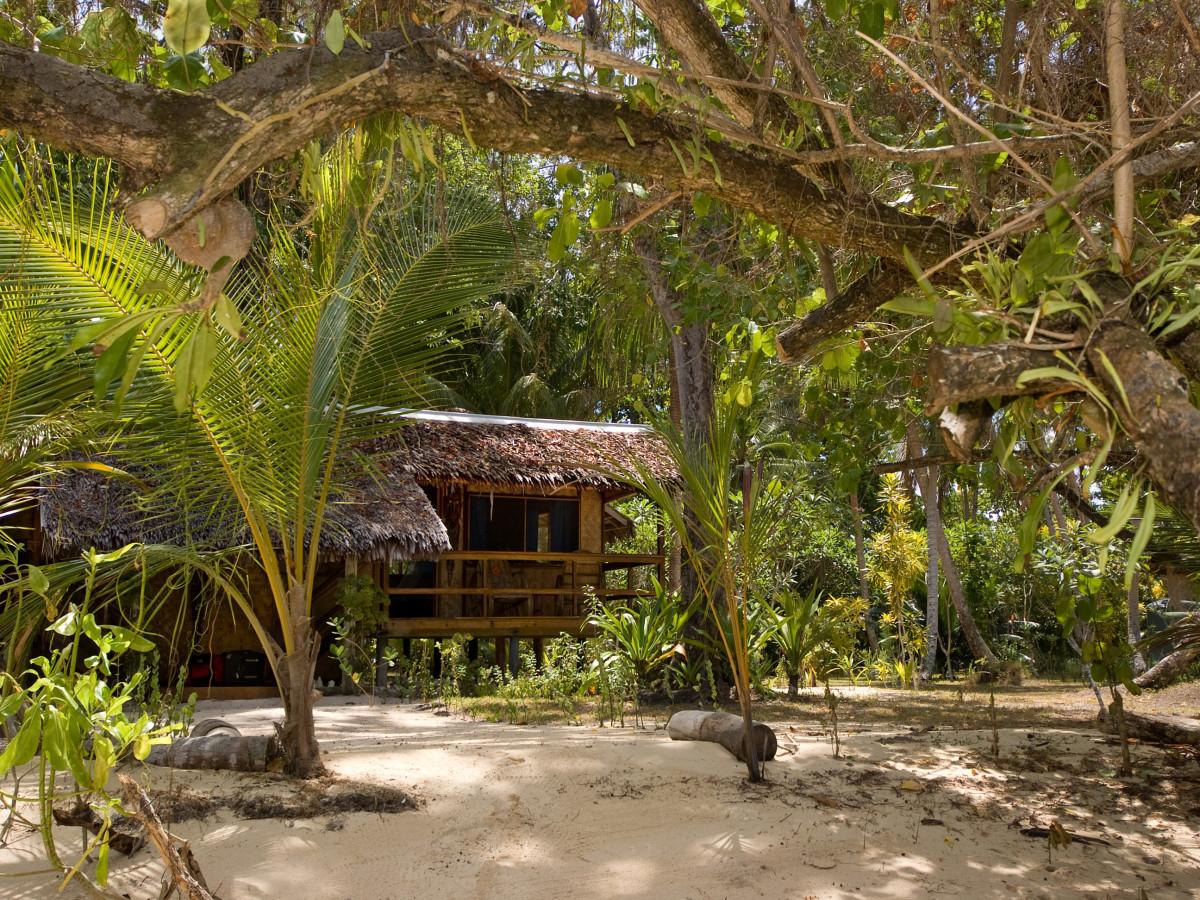 Lissenung Island Resort has it all: Pelagic fish action, currents, wall and muck diving, wrecks and beautiful reefs, plus the resort also runs a turtle conservation program from September to March every year to help protect the local population. Lissenung Island Resort is popular amongst budding conservationists and dive enthusiasts.
Water temperature in this area ranges from 28 – 30 degrees Celsius (83 – 87F) all year round and underwater visibility from 20 – 40m (60 – 120ft) on most dives. You can go out on boat dives and also dive at the house reef, which is perfect for night dives!
In Papua New Guinea the reefs are owned by traditional land owners. In order to keep diving sustainable and to support the traditional land owners, there is a small "dive fee" which is then paid to the traditional land owners. So not only will you be diving incredible reefs, you'll also be supporting locals to help keep Papua New Guinea's reefs pristine for many generations to come.
For more information visit Papua New Guinea Website
Want to read about more great places to dive?
Top 10 Best Dive Sites in the World, Editor in Chiefs Pick
Top 10 Dive Sites in the World, Destinations Editors Pick