Are you ready to become a better, safer and more-capable diver in 2020? The world's most-popular biennial tech 'masterclass' event returns to Vobster Quay in Somerset between 7–10 September 2020. Whether you're simply tech curious, looking to become a seasoned explorer, or simply looking for renewed direction in your diving, TEKCamp 2020 will make your diving ambitions a reality.
Sponsored by Fourth Element and Apeks, TEKCamp 2020 is a unique opportunity to gain the skills and knowledge to take your diving to a whole new level. TEKCamp is not a formal training course and does not culminate in a certification – it is an award-winning, four-day biennial coaching programme designed to develop your diving skills and ability beyond recognition under the direct guidance of the industry's leading technical instructors. Regardless of your experience level, our talented team of top tech teaching talent from leading tech agencies will help you to achieve your diving goals – from pin-point buoyancy control and streamlined trim to greater confidence and in-water ability, TEKCamp 2020 will make you a more-capable, more-confident and far-safer diver!
Regardless of your diving background, TEKCamp is designed to suit divers of all levels with every diver's TEKCamp experience tailored specifically to their needs and ambitions. Want to make the jump to more-advanced diving but don't own your own gear? Thanks to Apeks, you don't need to – Apeks will loan you a set of twinset gear to use for the duration of TEKCamp free of charge with the option to purchase at an unbeatable price! All you need to bring is your drysuit, fins and mask and the TEKCamp team will sort out the rest.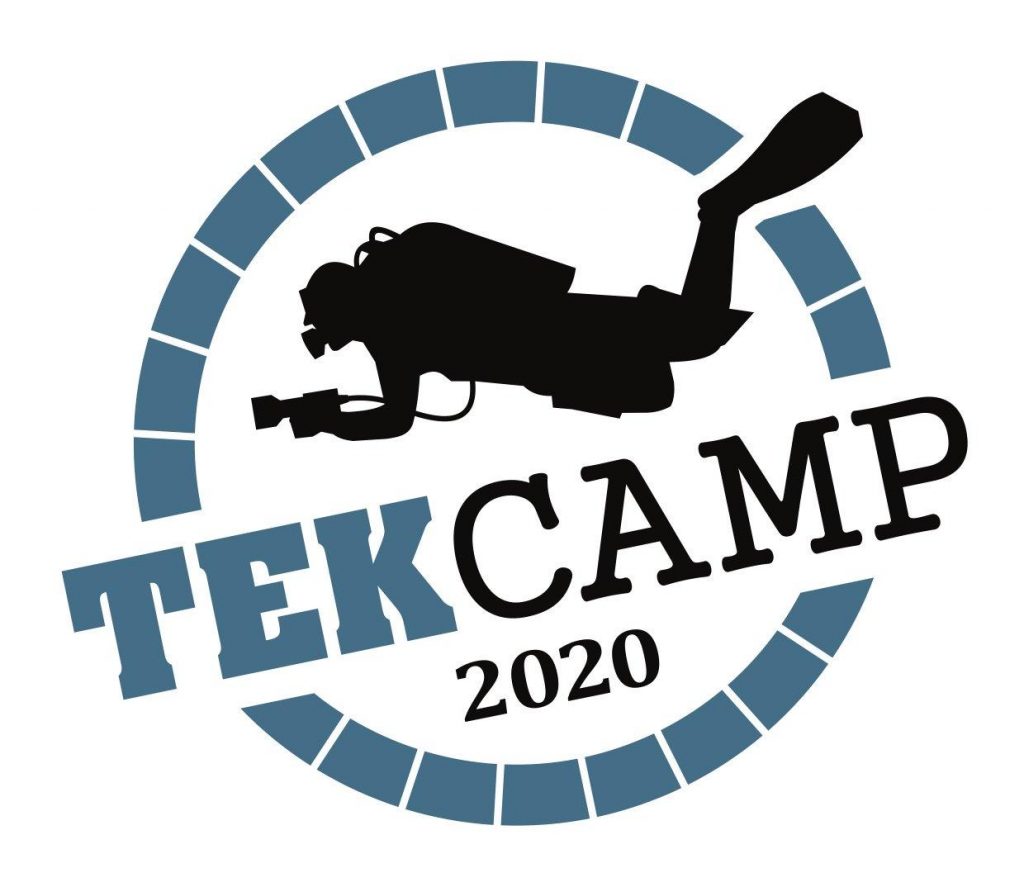 Each day you attend TEKCamp, you'll participate in two great diving workshops designed to give you the skills and knowledge you need to progress your diving. Want to master your shutdowns? Not a problem. Fancy trying to hand at a spot of stage bottle juggling? Not a problem. Fascinated by rebreathers and want to give you a try? The team will make it happen. Whatever your diving ambitions, the TEKCamp team will work with you to create a bespoke TEKCamp experience that matches your experience level, needs and ambitions. By the end of your TEKCamp visit, you'll have the knowledge, skills and confidence to take your diving to the next level.
Tickets are extremely limited for this award-winning event that only runs once every two years. In fact, the team is positive that the most-difficult decision will be which ticket you'd like to sign up for! Everyone likes flexibility, which is why they offer three booking options for TEKCamp – a no-nonsense two-day package for the tech-curious, a no-compromise three-day package for the tech-keen, and a full-on four-day package for the tech-committed who want to squeeze every last drop of value from their TEKCamp experience. New for 2020, your TEKCamp ticket now includes your gas and sorb (for CCR divers) at no extra cost!
All the TEKCamp packages offer great value for money and include either two, three or four days of great training, access to an exciting line up of fascinating tech presentations and so much more! Your TEKCamp 2020 ticket includes:
Choice of two, three or four days of tailored masterclass training with ten of the biggest names in technical diver training
Two technical diving workshops each day
Daily schedule of fascinating talks and presentations from leading dive explorers
Learn all about and trydive a cutting-edge closed circuit rebreather!
Option to trydive a tech DPV scooter and/or take a sidemount system for a dive!
Gas fills and rebreather sorb now included at no extra cost
Tasty BBQ each evening
Exclusive TEKCamp 2020 event T-shirt created by Fourth Element
FREE camping facilities – just bring a tent!
Whatever package you choose, your diving will develop in leaps and bounds. You'll become a better, safer and more-confident diver, gain a real sense of direction in your diving and make a whole load of new friends – and dive buddies – along the way…