Scuba diving rehabilitation charity Deptherapy is delighted to announce a new partnership with diver training agency RAID.
RAID is now the official training agency partner of Deptherapy and Deptherapy Education, and the charity is registered as a RAID dive centre. Starting with the next training expedition to the Red Sea in September, Deptherapy Programme Members will follow the RAID training model and be certified as RAID divers. A crossover plan is also in place for Deptherapy Instructor Trainers, Instructors and Divemasters.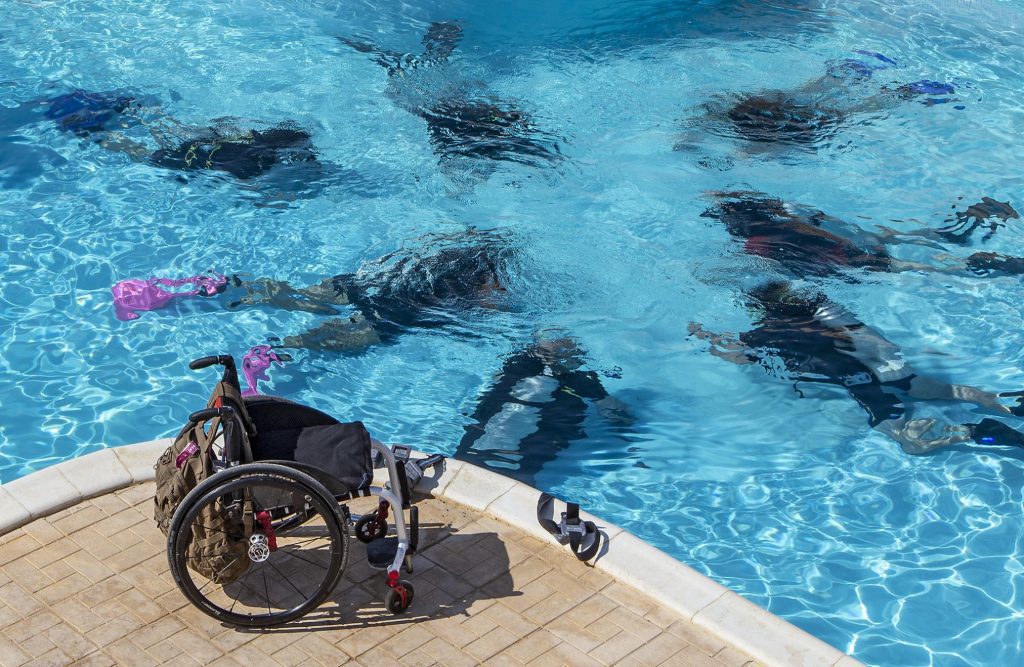 As well as providing training materials and certifications for Deptherapy Programme Members without charge, RAID has pledged to support the charity in marketing and fundraising initiatives. Deptherapy and RAID will also now work together in developing adaptive training materials for the future.
Richard Cullen, Chairman of Deptherapy, said: "We have been working closely with RAID since the beginning of the year and we view our transition to become part of the RAID family as allowing Deptherapy and Deptherapy Education to grow and develop within the diving community. The package we have been offered by RAID is exceptional and in return, we will provide our expertise in adaptive teaching to RAID. We have already been made to feel a part of the RAID community and we are excited by the thought of moving forward together."
James Rogers, Business Director – RAID (UK and Malta) recently spent a week on expedition with Deptherapy, where he was able to see first-hand the 'extraordinary and lifesaving transformational work undertaken by the Deptherapy team'.
On the new partnership, James Rogers said: "RAID is proud and excited to be chosen as the new diver training agency for Deptherapy and Deptherapy Education. The charity's work is world-class and the RAID system will provide a high quality and a modern online platform for their divers, future development needs and global diving adventures."
For more information about the work of Deptherapy & Deptherapy Education visit: www.deptherapy.co.uk
Photo credit: Dmitry Knyazev for Deptherapy