A recycling scheme for used crabbing lines and nets has been launched in Cornwall, in what is thought to be a first in the UK.
Love Marine Conservation Group is behind the recycling stations (themselves made from reclaimed scaffolding board), which will see crabbing lines and nets deposited to be either recycled – and made into ocean kayaks – or reused by fellow 'crabbers'.
The popular seaside activity has increasingly come under fire in coastal towns for equipment left behind, and the group aims to reduce this plastic pollution.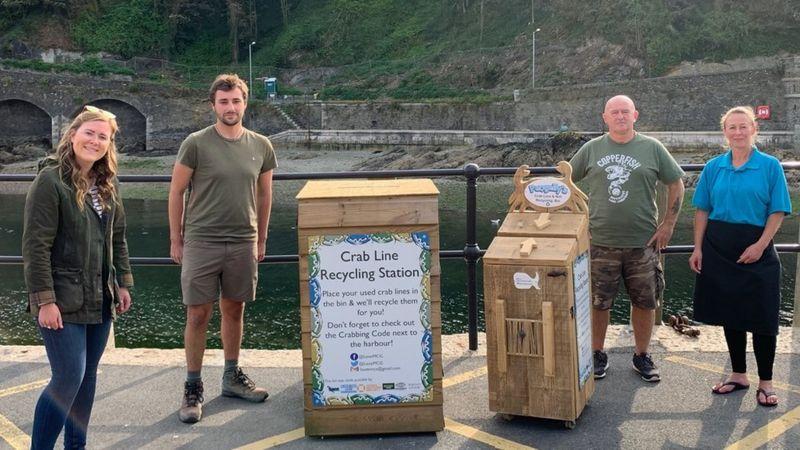 Love Marine Conservation Group chairperson Amelia Bridges explained: "For years, we have racked our brains to identify a solution to this growing problem and hope this scheme – alongside our Crabbing Code of Conduct, which we launched last year – will go some way towards that.
"Discarded crab lines and nets pose a very real threat to marine wildlife, particularly in terms of entanglement, and pose a problem for our inshore fishing fleets by fouling propellers, so anything we can do to stop that is really worthwhile."
http://looemarineconservation.org