There are many reasons to visit Bonaire, here are 8 Reasons why Buddy Dive Resort is the Best Destination for Your Next Dive Trip
We cannot wait to welcome you again at Buddy Dive Resort. In these stressful times in which we spend a lot of time indoor; all we want is to relax and DIVE as much as we can right? And what is a better place to do so than Buddy Dive Resort? To make sure that this is possible as soon as you can get to us.
Buddy Dive Resort. Besides this, there are a lot more reasons why Buddy Dive Resort is the best destination for your next dive trip. Below you'll find 8 reasons why:
Unlimited diving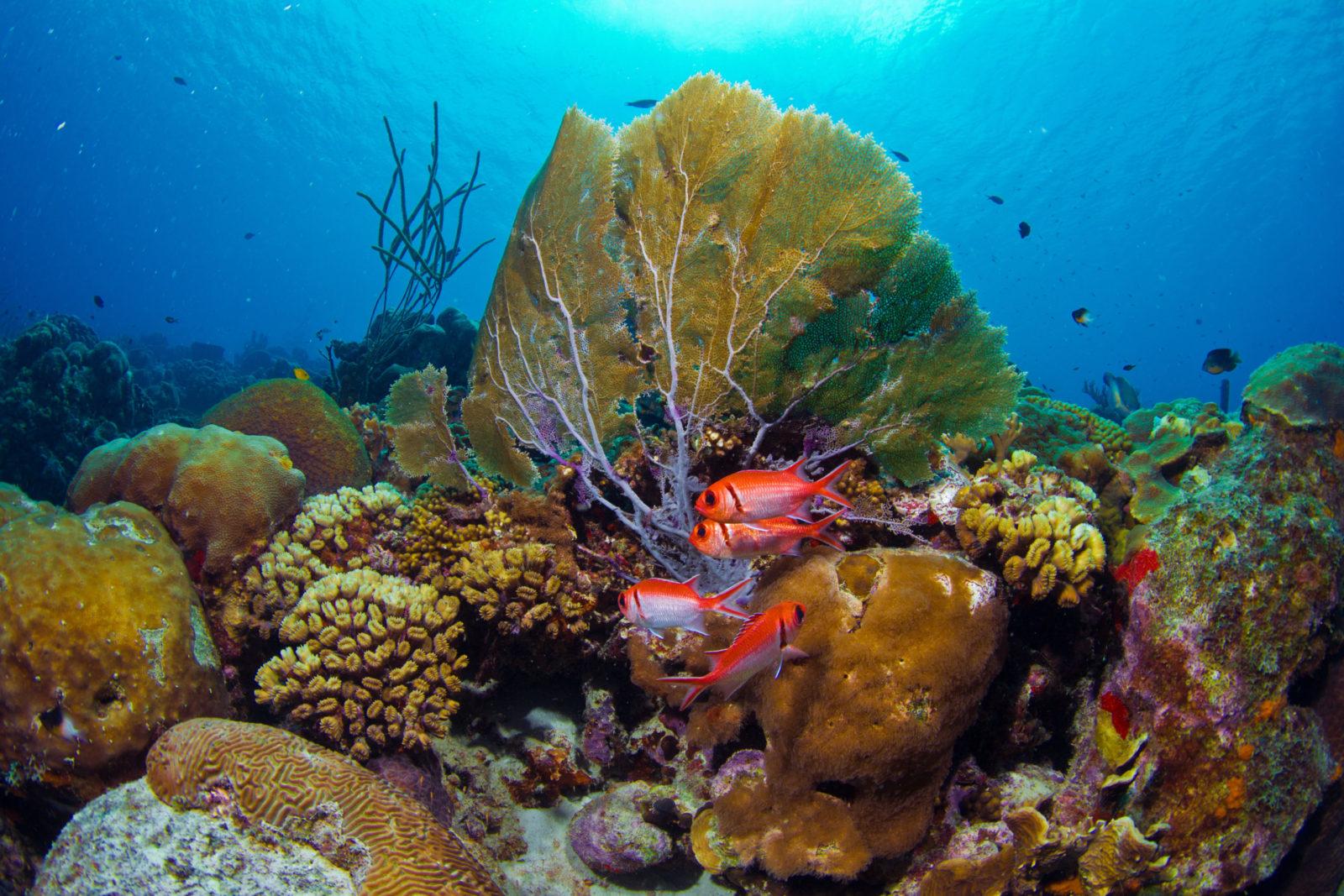 The first and most important reason. All of our packages offer unlimited diving with a free upgrade to Nitrox. This way you can enjoy the beautiful reefs and the calm warm water of Bonaire as much as you want. With 24/7 access to our house reef, that is right in front of the doorstep of your apartment and great shore diving on the entire West coast of Bonaire, you will not get bored.
Shore diving
Bonaire offers the best shore diving in the world. Perfect if you have to practice social distancing, right? Buddy Dive Resort offers all facilities to make this super easy like rental trucks that comes with the diving packages and a drive thru on property to pick up your tanks easily. With 54 dive sites accessible from shore and limited amounts of tourists on the island, there is always a quiet place to dive for you and your buddy.
Restaurant
Both of our Ocean front restaurants offer plen­ty of space for social distancing. All measures were taken to serve you your delicious meals in the safest possible way. Besides having breakfast, lunch or dinner in one of the ocean view restaurants, you can also order take out or room service and enjoy your meal on your own balcony or porch.
So many dive sites to choose from
With over 80 gorgeous dive sites to choose from, there is always a quiet place to dive. If you pre­fer to avoid crowded places, Bonaire is the place to go to. If one site is crowded, you can just drive to next one, 10 minutes down the road. Whether you choose to go shore diving or hop on one of Buddy Dive Resorts 6 custom dive boats. You will have the time of your life exploring the beautiful reefs and its abundant inhabitants.
Caribbean relaxation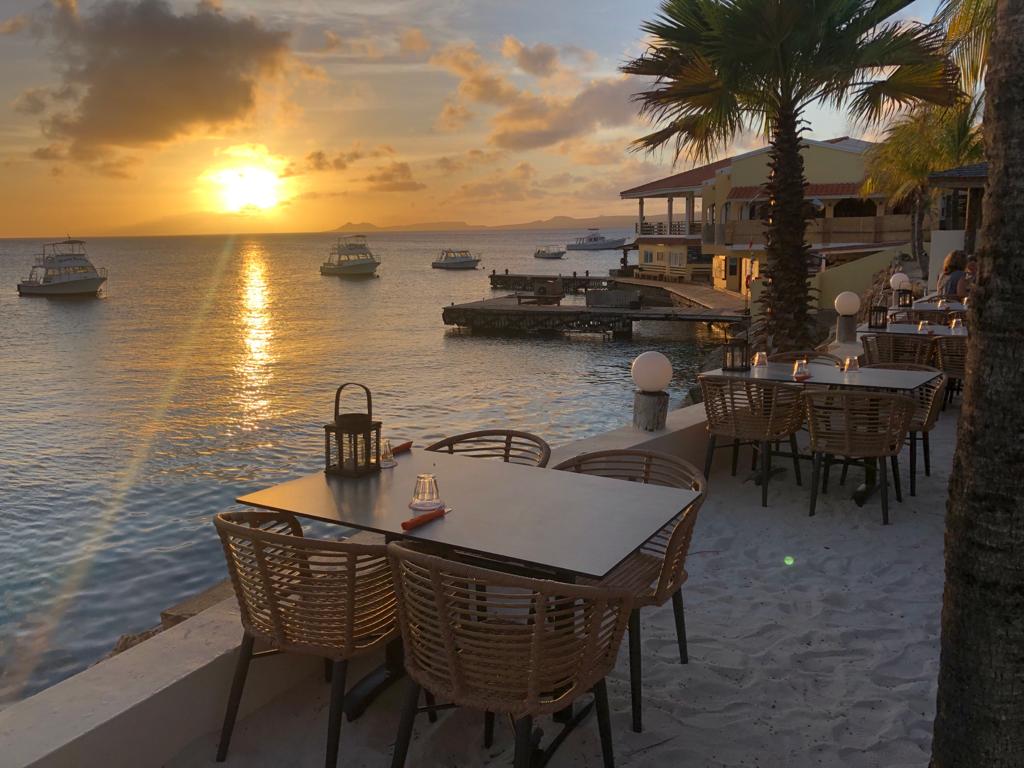 Bonaire is known for its laidback Caribbean atmosphere. Lacking a busy night life and crowded cities, Bonaire is the perfect place to unwind from day to day life. Booking your vacation at Buddy Dive Resort, you don't have to worry about a thing. All you have to do is to relax and enjoy your dives, the warm Caribbean breeze and great food. We will take care of everything else.
Spacious apartments
All apartments at Buddy Dive Resort have a spacious pri­vate porch or balcony with ocean or garden view. This way you can enjoy your surface interval in all privacy, reading a book, enjoying a drink or just soaking up the sun. All apartments are comfortably furnished and have airconditioned bedrooms and a fully equipped kitchen. The beautiful house reef and dive shop, the swimming pools and restaurants are always just a few steps away.
Fun activities
Bonaire has lots of fun activities that you can do with your family and friends without having to take a tour with other people. Besides div­ing Bonaire is great for windsurfing, kitesurf­ing, snorkeling, hiking or kayaking in the Mangrove forests. Let the on property activity center tell you all about the fun things you can do on Bonaire and book your activity right on the spot. Also taking your next diving course is possible. Buddy Dive Resort has one of the best dive academies in the world!
Safety measures
We took all necessary measures to ensure your safety. Your safety and the safety of our staff is our first priority. We took measures to meet all requirements for hygiene and social distancing without taking away the fun from your vacation.
Curious? Take a look on our website for information and bookings: BUDDY DIVE
Photo Credit: Buddy Dive