Article and text by Jean-Pierre Nathrass.
For many divers, the thrill of seeing the largest bull shark or biggest group of yellow fin tuna is what drives them to travel to the far reaches of the world to try and complete their bucket list. For others, there is a sense of accomplishment and pride in spotting the smallest and best hidden critters the reef has to offer! While diving in Raja Ampat has attractions for both, the lush reef systems that are known for being the most biodiverse in the world have a certain appeal to the latter group of macro enthusiasts in the diving community.
I fall into this category as well and for the longest time Raja Ampat has been on the top of my list. As luck would have it, I was offered the opportunity to visit this incredible region and finally try my luck at finding the elusive pygmy seahorse.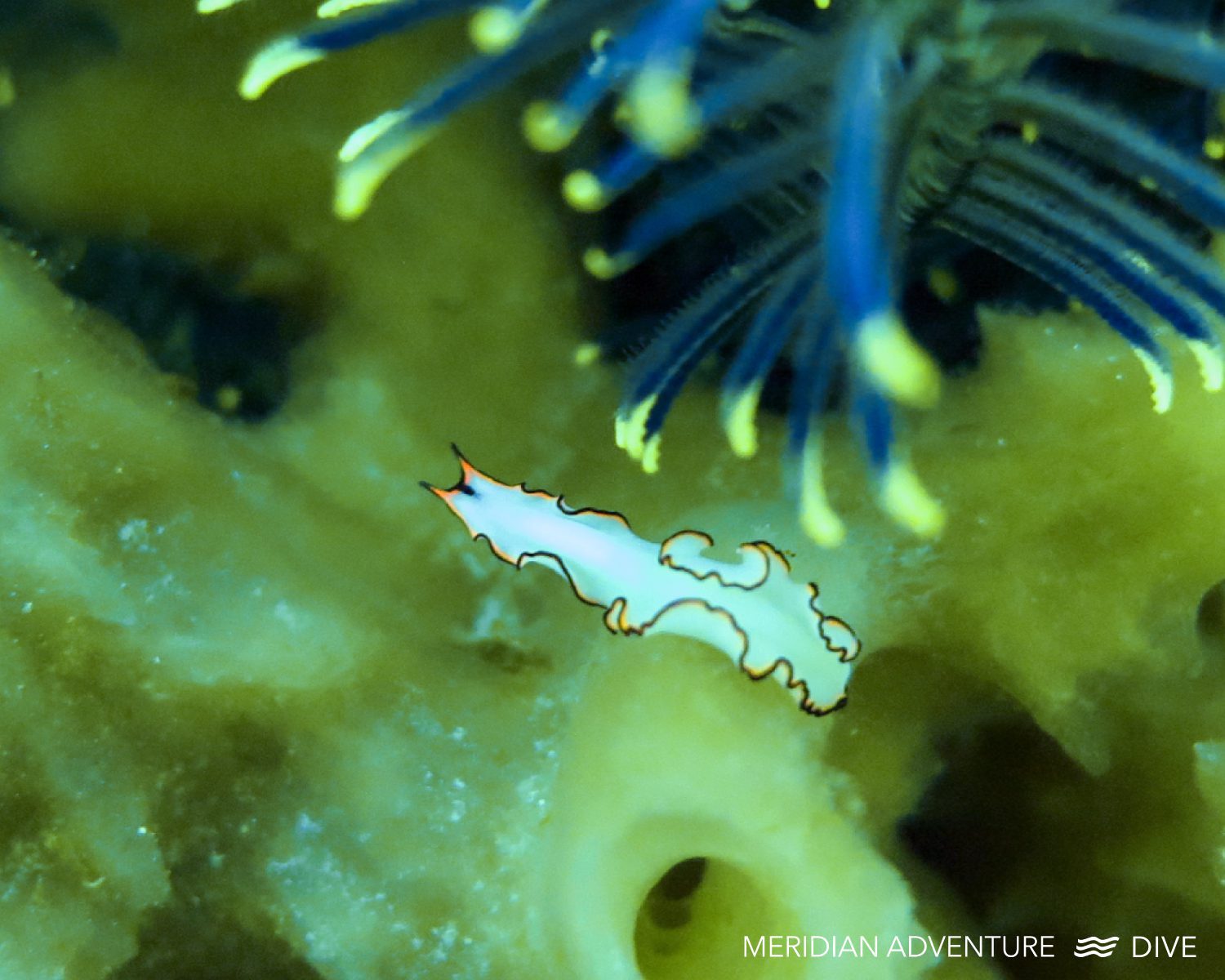 After a long journey I was finally in the most breath-taking place I have ever seen. The lush jungle, white beaches and crystal-clear waters left me in awe from the moment I set foot off the ferry. For my stay I chose to stay with Meridian Adventure Dive, a boutique resort and dive operator based in Waisai, the capital of Raja Ampat. Now while I can spend countless pages just on the incredible experience I had at this incredible resort, which is tucked away in one of the most remote places in the world, I would rather focus on my experiences of diving in Raja Ampat and the brilliant dive guides who made my wildest macro dreams come true.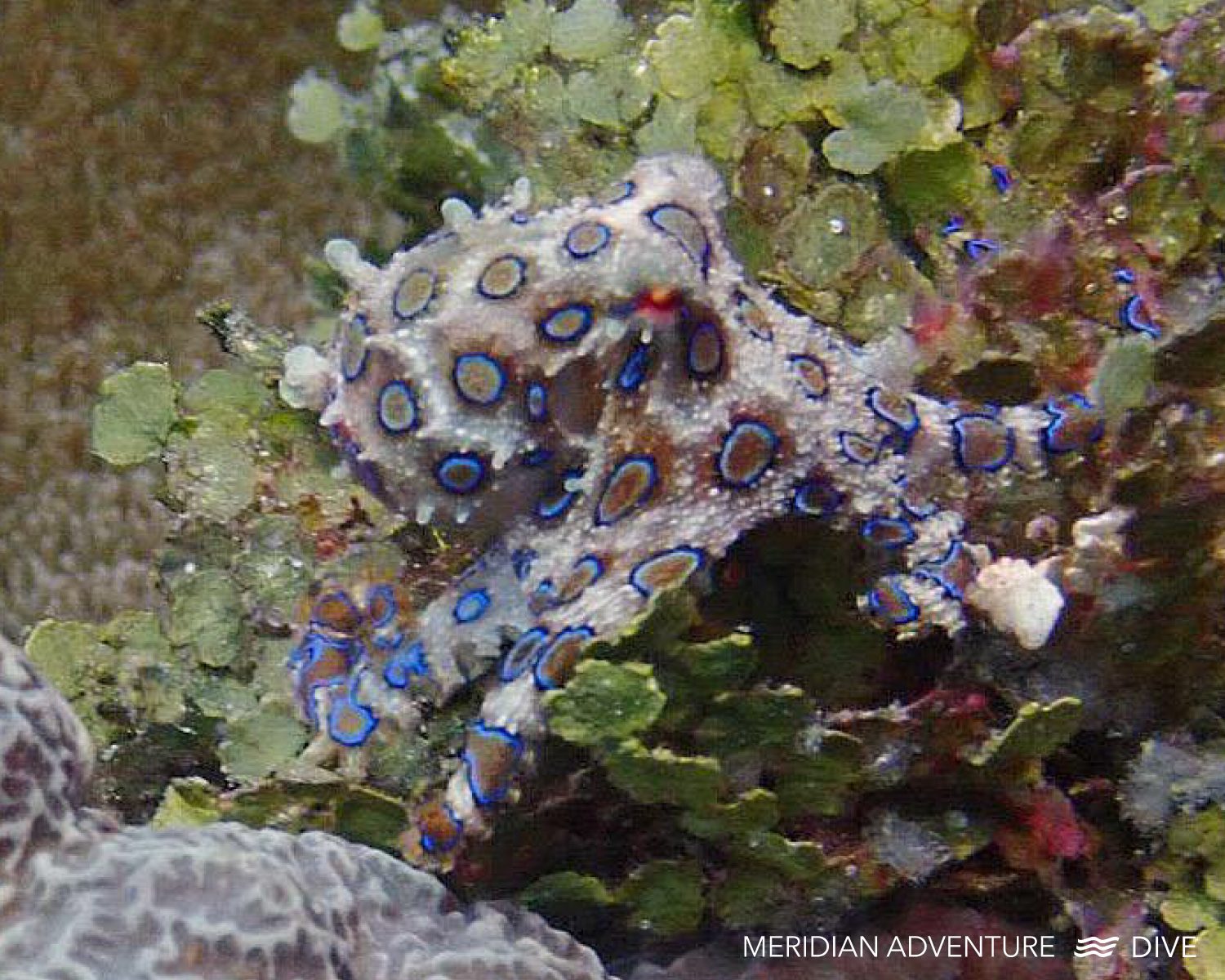 After I had discussed my interests and expectations for my dives, I was guided in choosing the best dive sites to join on for my macro adventure by the knowledgeable reception and dive team. I was even told that the best macro spotting guides will be on my boat every day to guide my buddy and I at our own pace to give us the chance to spot and photograph as many of the small marine species as we wanted.
The diving service and custom dive boats were way above anything I have ever experienced, and the crew and dive guides made transporting my camera equipment a breeze. To top it all of even my equipment was taken care of by the crew every day. I was just encouraged to do a final check before we departed for the day.
As for the dive sites and conditions, there are no words to describe the abundance of marine life in the areaI fall into this category as well and for the longest time Raja Ampat has been on the top of my list. As luck would have it, I was offered the opportunity to visit this incredible region and finally try my luck at finding the elusive pygmy seahorse.. At times, even I was having trouble focusing on the small patch of a reef I had chosen to observe and was drawn in by the countless number of schooling fish passing me by.
While I have been told by many that diving in Raja Ampat is challenging and the currents can make it very unpleasant, I was very impressed with the accuracy of the dive team, who were able to take us to the dive sites with the best conditions. I cannot recall a single dive where I felt the conditions were unpleasant or challenging.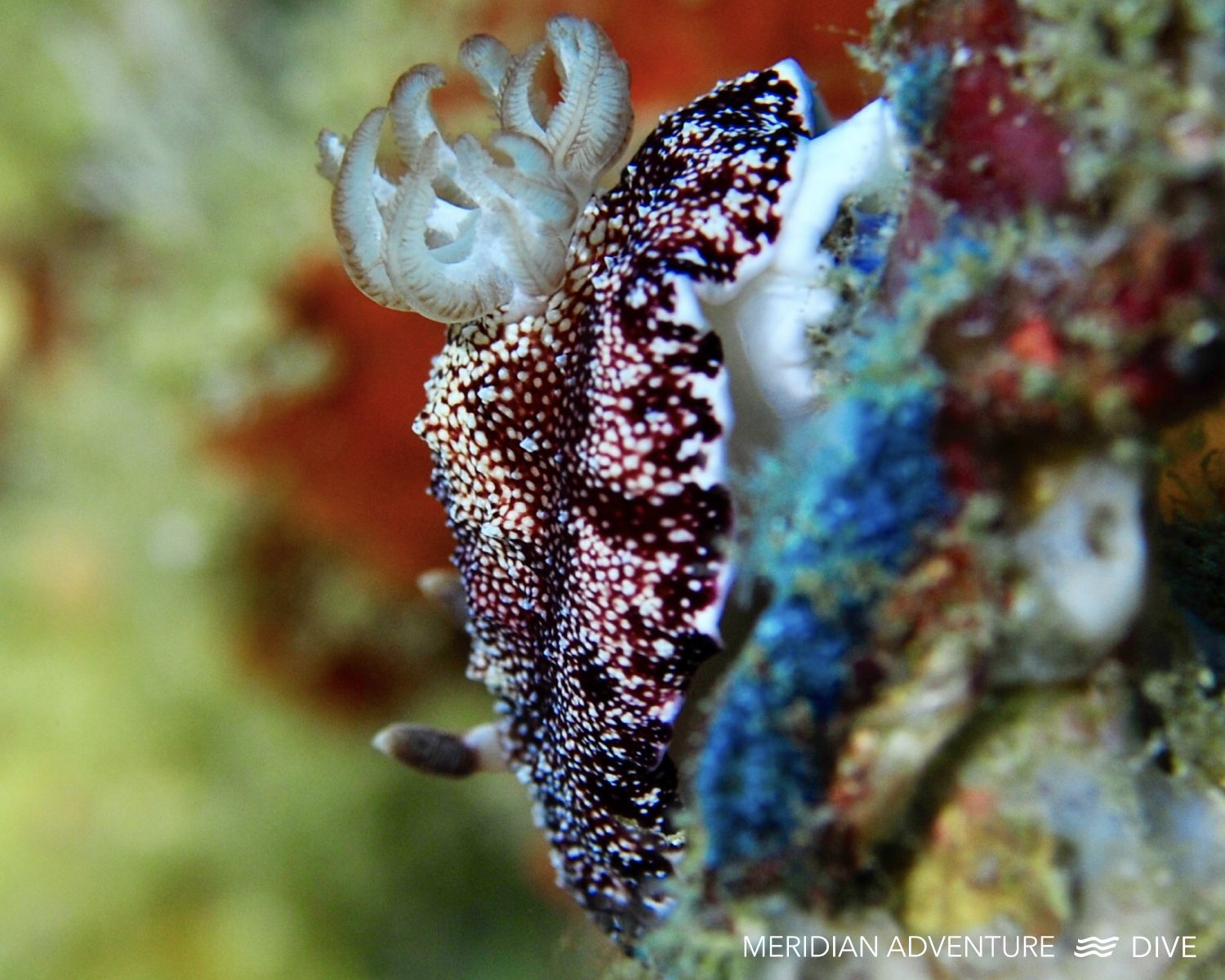 My macro adventure was turning out to be everything I had hoped it would be and even more. I went diving in Raja Ampat expecting to see macro life in abundance, but was not prepared for all that I ended up capturing.
My dive guides made an effort in helping me spot the rarest and smallest creatures and you could sense their excitement in every dive when they did.
During my first dive on an Incredible shallow reef slope called Mioskon, my dive guide Abner had barely given the OK sign as we were descending before he was frantically calling me over to a seemingly random Gorgonian sea fan. While it took me good few minutes to spot what he was gently pointing out to me at the base of the fan. When I finally saw the faint movement, I could hardly focus my camera fast enough. I had just seen my first Ornate ghost pipefish. This was to be the theme for the rest of my trip.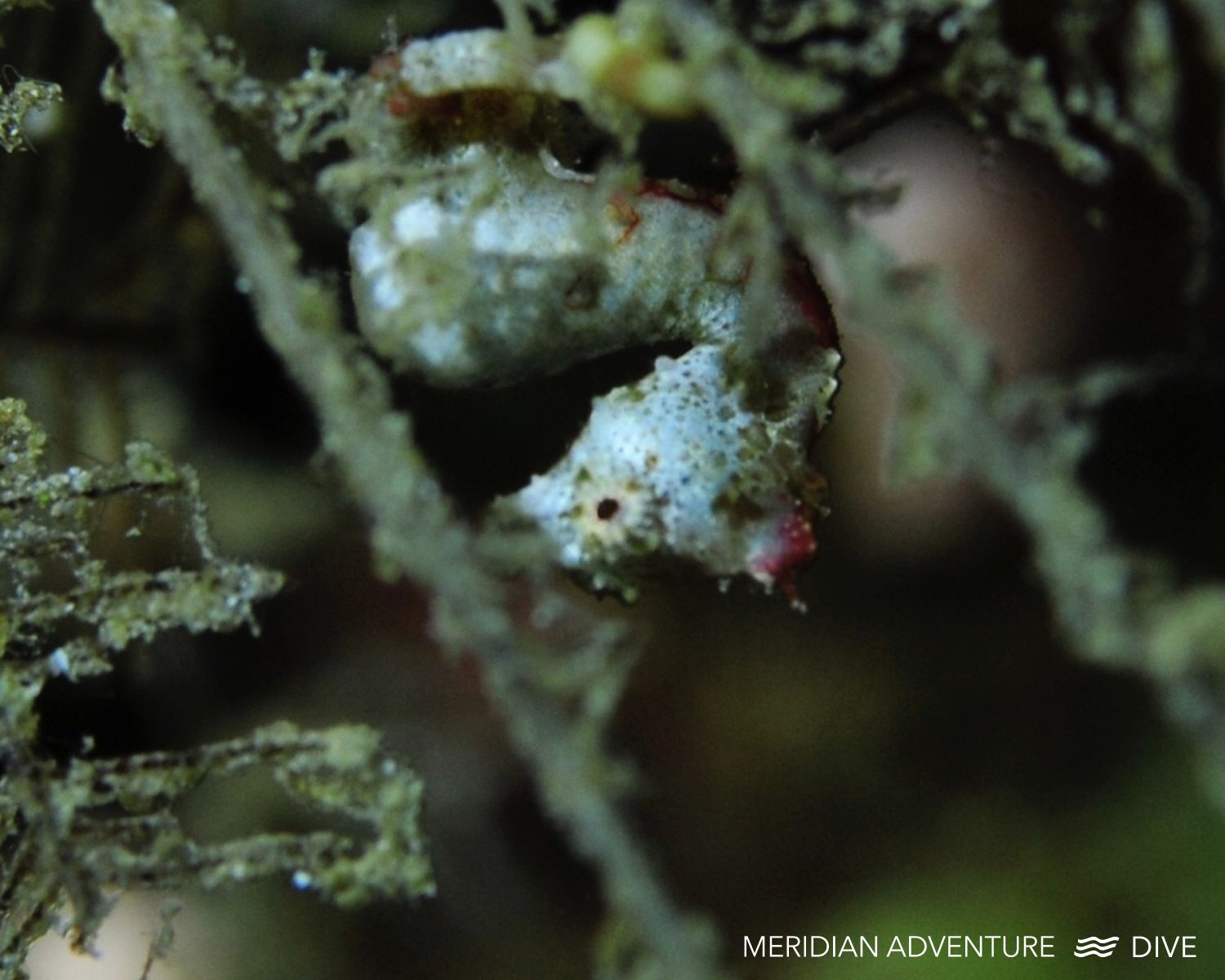 During my week stay and 14 odd dives, I was thrown into a macro heaven. While no stranger to nudibranchs, I lost track of the number I saw at times – even on a single dive. A very impressive dive site Chicken Reef comes to mind. The impressive coral formations are home to the most diverse number of nudibranchs I have ever come across in a single dive. I was fortunate enough to spot the vibrant Spanish Dancer, a red nudibranch that is most often found on shallow reefs gently moving around looking like a flamenco dancer, and also a flamboyant orange and black variant I still hope to identify.
Among my many other discoveries, the dive team all shared my joy when we finally spotted the illusive Pygmy Seahorse, which I had my hopes on from the day I arrived. This tiny seahorse was no larger than my pinky nail and blended in perfectly on the sea fan he made his home. Later I would learn that these seahorses often never move from the sea fan they are born on. This might help explain how my dive guide was able to spot the incredible creature.
While these were my highlights of diving in Raja Ampat, the area is home to so many rare and small creatures that many have never even heard of; Blue Ringed octopus, Leaf fish and Blennies just to name a few. I can 100% recommend a trip to this magical place, after the incredible experience I had with Abner and rest of the Meridian Adventure Dive team.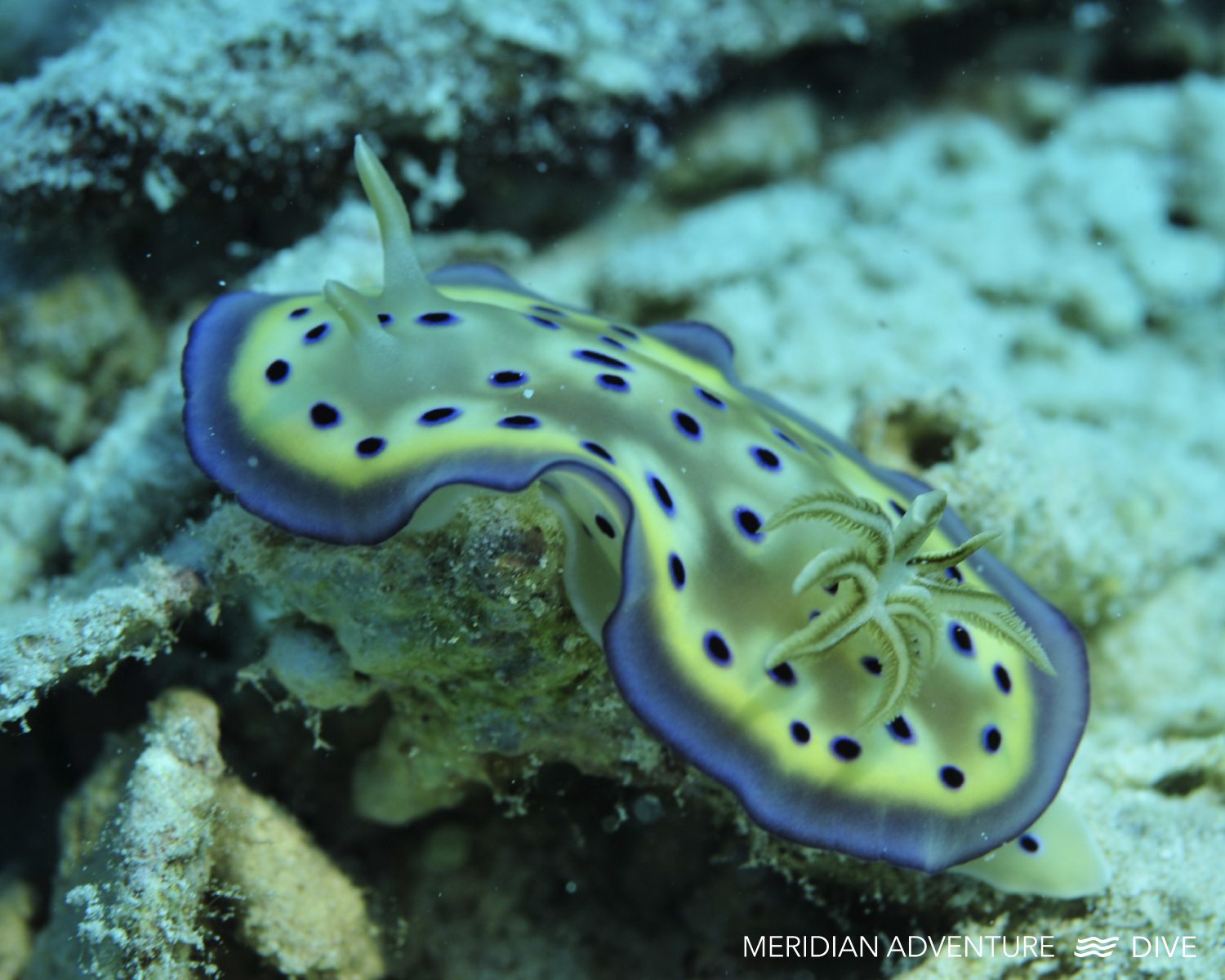 About Meridian Adventure Dive.
Situated in Raja Ampat, Indonesia, Meridian Adventure Dive is a PADI 5 Star Resort and winner of the PADI Green Star award. Scuba divers enjoy our professional services that have become synonymous with both the PADI and Meridian Adventure names.
The sweeping spine of Indonesia's archipelago is an underwater treasure trove, and the Raja Ampat Islands are often overlooked. Raja Ampat is one of Indonesia's most captivating diving grounds and is truly a paradise on earth.
Follow Meridian Adventure Dive on Facebook and on Instagram. Check out Meridian Adventure Dive on YouTube for more highlights of diving in Raja Ampat.