12 legendary names from the world of underwater photography have come together to create a stunning, high-quality, 2020 fundraising calendar in support of UK charity Bite-Back Shark & Marine Conservation.
Each photographer has hand-picked and donated a breath-taking image to inspire greater love and understanding for the marine environment.
The line-up of contributors includes
Alex Mustard – who will be on the Main Stage at the GO Diving Show in February 2020
Amanda Cotton
Amos Nachoum
Christian Vizl
Cristina Mittermeier
David Doubilet
Doug Perrine
Ellen Cuylaerts
Greg Lecouer
Jason Isley
Shawn Heinrichs
Tanya Houppermas.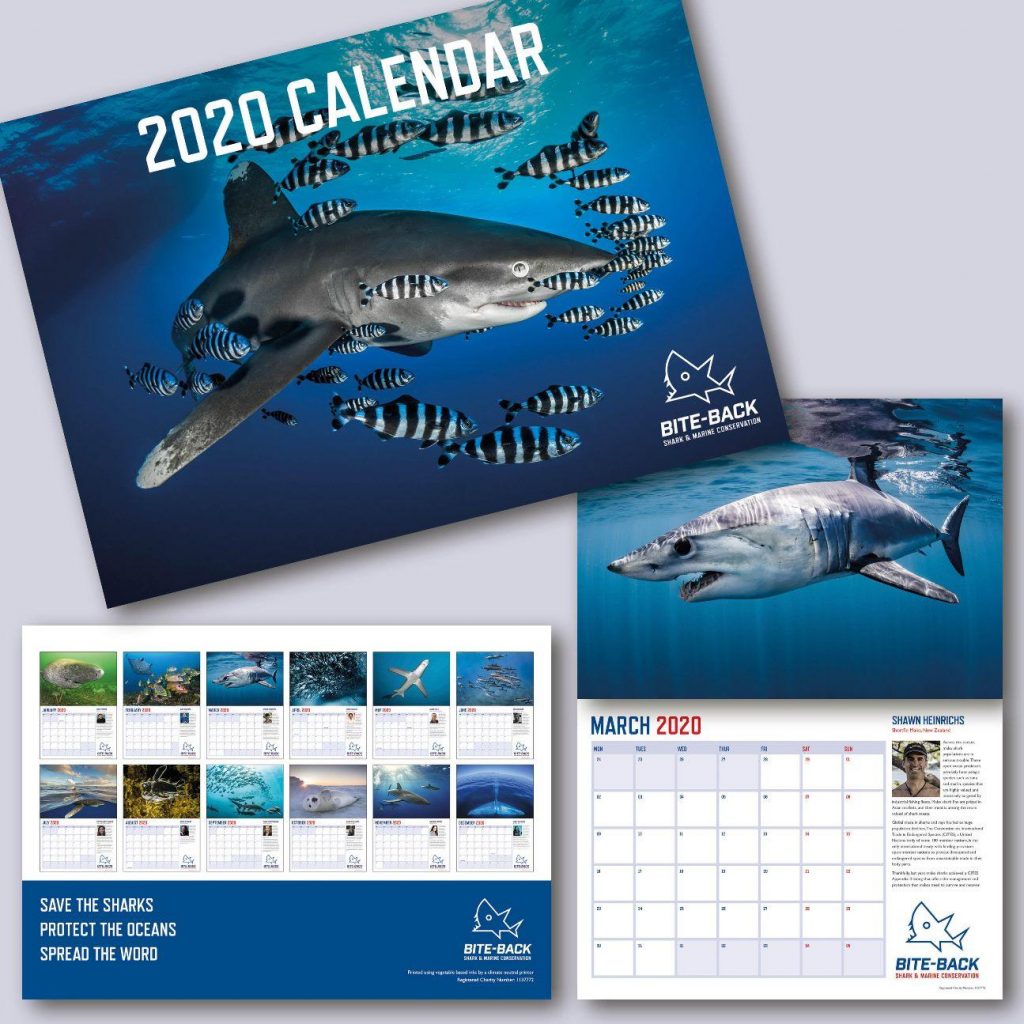 Graham Buckingham, campaign director at Bite-Back, said: "These photographers are at the very top of their game and, between them, they have scooped over 100 awards for their images. So to gather these giants of underwater photography in one place is a remarkable achievement that not only benefits the charity, but gives supporters a year of incredible images to enjoy."
Alongside every image, each contributing photographer has provided commentary about the oceans and the need for greater protection.
Christian Vizl, from Mexico City, said: "Today the world's oceans are in grave danger. Overfishing, pollution, plastics, climate change and other human pressures threaten the fundamental nature of the seas. We simply can't afford for the oceans to reach a critical tipping point."
Already Bite-Back has made significant progress in its campaign to make Britain the first country in the western world to ban the sale of shark products, including shark-fin soup, shark meat and items containing shark such as pet food and cosmetics.
The A4 calendar is printed on recycled paper using vegetable inks by a climate-neutral printer. It can be purchased online for £12 (including free UK delivery) at www.bite-back.com/shop. It can also be shipped worldwide.