An 11-year-old diver has completed a charity underwater Lego challenge raising money for the NHS.
Sophie O'Dea, from Blackburn, spent 57 minutes 12m underwater in 14 degree C temperatures building a Lego rescue airplane on top of the real airplane sunk in Capernwray Quarry as an attraction for visiting scuba divers and freedivers.
She was supported by staff from her dive centre, Canary Divers, in her quest to fundraise for the NHS, to thank them for their efforts during the COVID-19 pandemic.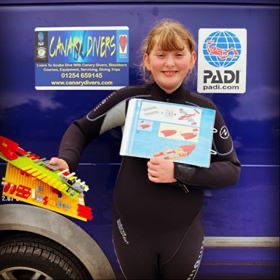 You can still donate to this worthy cause via Sophie's JustGiving page