From February, treat yourself to a week of relaxation and yoga in the desert at Roots Red Sea. Wake up and feel rejuvenated as you spend time stretching, nourishing yourself and enjoying delicious food. Relax and reset.
Instructor Kirsty Hobson said: "When practicing yoga, we often talk about mindfulness and being aware, but what does that matter if we don't continue our practice away from the mat and out into the world?
"During the retreat you are invited to a short Project AWARE Ocean Conservation workshop. Here you will learn why safeguarding our oceans is one of the most important ways we can protect our planet."
Why yoga?
Yoga and scuba go hand in hand not only for their shared ethos but also for the physical benefits. After days carrying heavy scuba gear, there is no better way to minimise your gas guzzling/air consumption by stretching out intercostals and accessing that oxygen-rich dead-air space.
Kirsty explained that the week will move through Vinyasa, Hatha and breathwork classes, with the option to focus on specific poses as requested.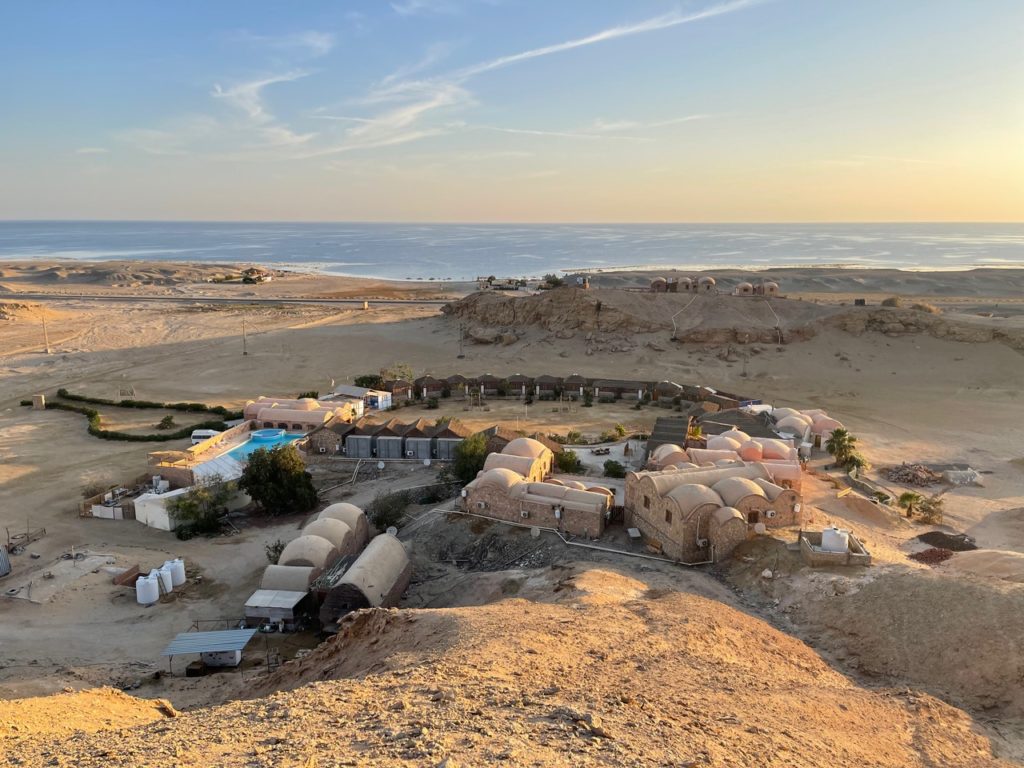 Why yoga at Roots?
Roots Red Sea is a small friendly resort aimed at those looking for a quiet, peaceful and relaxed atmosphere. With the traditional town of El Quseir on its doorstep, Roots Red Sea is situated in Africa on the edge of the Eastern Desert next to the Red Sea.
Owner Steve and Clare Rattle's simple mantra is to deliver an escape for guests and treat all those who visit the way they would wish to be treated themselves.
Prices for the week-long retreat – 16 February and 23 February – start from £875 per person sharing, including flights. The week includes seven nights in an Eco Hut, healthy soft all-inclusive board, EasyJet flights from London to Hurghada, airport transfers and the full 'yoga adventure' activities – two yoga classes per day, breath work, meditation, sunrise and sunset desert walks, sound healing, beach BBQ, snorkelling and local craft workshops. Supplementary activities include diving, horse and camel riding, sand buggy and quad biking, massage, reiki and an antiquity tour to Luxor.
Email: info@rootsredsea.com for more details.