John McIntyre delves into a brand-new diving archaeology course which is being set-up on the Caribbean island of Utila in Honduras – and you can win a place next year!
Calling all would-be diving archaeologists. A golden opportunity is being created for lovers of all things historical underwater on Utila. The plan is to establish a diving archaeology course on this tiny Honduran island, which has the remains of an 18th Century wreck – known locally as 'The Oliver' – on its doorstep. The course aims to teach all the skills needed to learn the art of the underwater detective.
Diving archaeology is all about investigating in minute detail the historical significance of a site, whether a wreck or the remnants of an ancient underwater civilisation. Such investigations require rigorous recording and analysis to decipher of a site, using techniques old and new.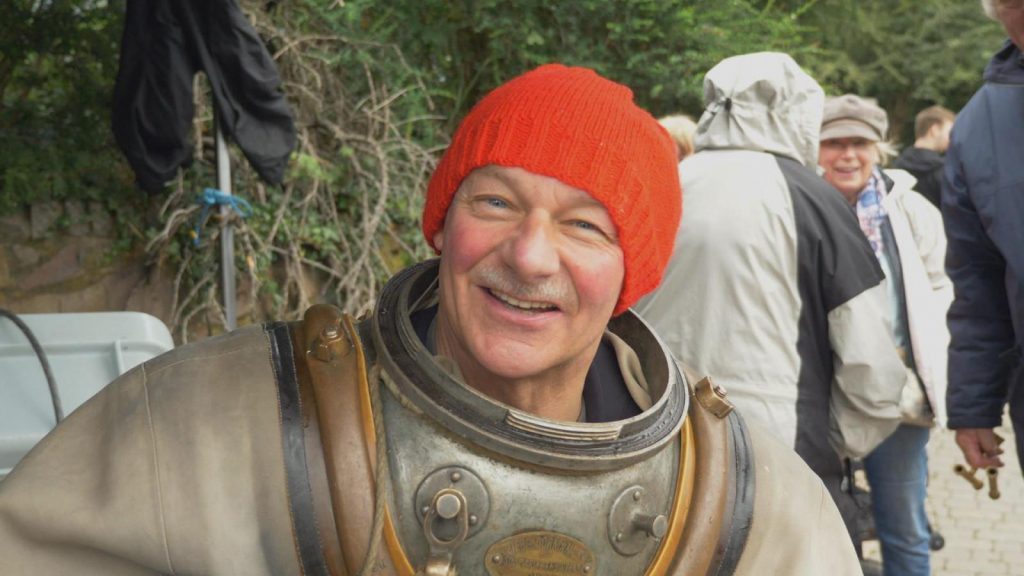 Wreck Hunters is the brainchild of Bristol-based businessman Mike Haigh, who has a long track record in the subject, having graduated in archaeology and geography at Leeds University. Mike's history in the field ranges from being Chief Diver for Oxford University MARE; Chief Technical Photographer on the Studland Bay wreck project; to lecturer in diving archaeology at Bristol University. He's also a highly qualified instructor and trained as a HSE (Health & Safety Executive) Commercial Scuba Diver.
Mike explains that Wreck Hunters came about as a result of the 'collision of two ideas.' The first was based on his experience as an undergraduate excavating Roman forts on what were called 'training digs', and then wanting to create the same in diving archaeology, but being unable to do so because there were no 'suitable' wrecks that could be worked on. The lightbulb moment happened on a chance visit to the island of Utila, where just such a wreck was located.  
Mike said: "Wreck Hunters is a unique opportunity for people to learn the skills of diving archaeology in an environment which is not stressful, but gives the chance to work on a real wreck, a real time capsule, and to help unravel the secrets of this historical treasure."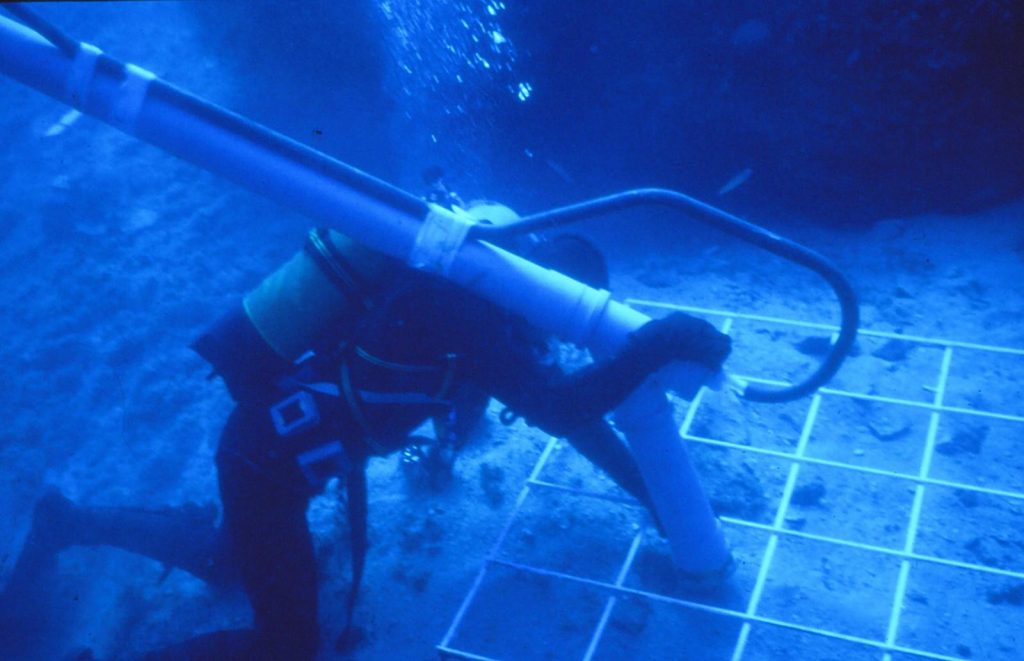 Those of us who've been around long enough could not forget the raising of perhaps Britain's most-famous wreck, the Mary Rose, King Henry VIII's favourite flagship, which sank off the coast of Portsmouth in the 16th Century. This remains one of the world's greatest examples of professional and amateur divers coming together to create a major diving archaeology team to unravel the secrets of this 700-ton wooden Tudor vessel. Mike says: "The work on the Mary Rose remains an inspiration for all of us who have a passion for diving archaeology. So we have set out to ensure that the skills used to investigate and raise the Mary Rose include precisely the same sort of skills that will be taught in Utila. Not forgetting of course that times have moved on and we now have new technology to help piece together the jigsaws of wrecks being mapped out today."
To this end, Mike has enlisted a team of highly talented experts to contribute to the project, among them Dr Toby Parker, an internationally acclaimed marine archaeologist. He's led numerous archaeological expeditions, mainly in Europe. He also pioneered Marine Archaeology as an undergraduate course, and latterly a Master's Degree in a subject to which he's dedicated his professional life.
According to Toby: "Diving archaeology teaches us there is almost no limit in time to which we can look back to find out about people venturing onto the sea in boats, rafts and using the sea's resources to help feed them.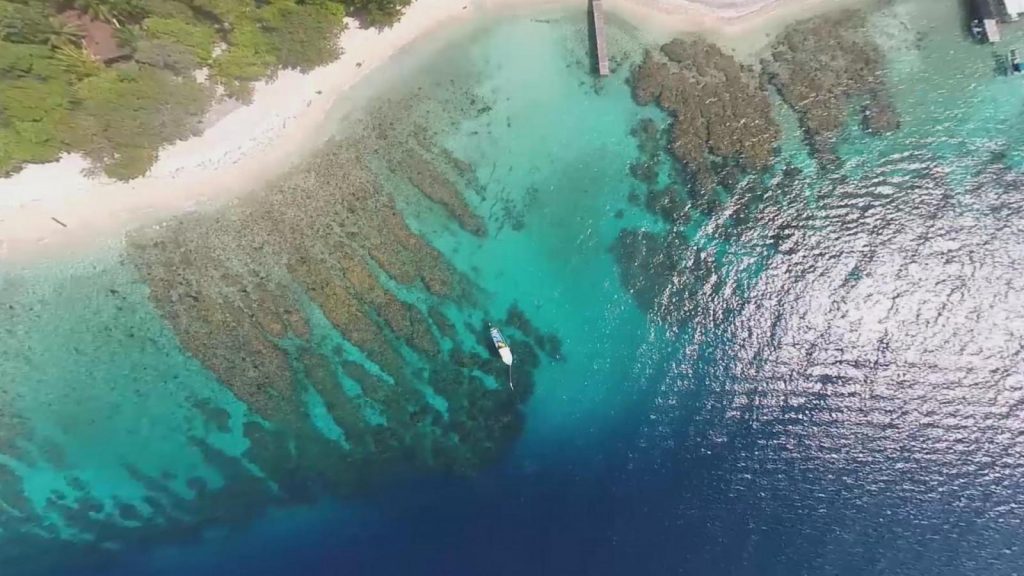 "From this came many of the earliest contacts between different human communities in areas of the world as yet uncolonised. So marine archaeology is right now at the cutting edge of all these interesting questions about the early development of culture."
This particular Utila story goes back nearly half a century, when an expedition known as Operation Fathom II set about hunting for treasure. It was a well-funded, professional team which included a characterful Austrian diver, Gunter Kordovsky, who has become something of a local legend. He and the team discovered a late 18th Century wreck, in around 18m of constantly warm water. It was a voyage which was to change Gunter's life. He has remained on Utila to this day. Those hoping to become rich financially were disappointed.
Instead, the discovery of this sunken trading ship led to a veritable treasure trove of historical artefacts. Among the haul retrieved from the seabed was pottery, pewter, glass, ship fittings, two large anchors and a cannon, the latter now being displayed on the island. It's Mike's ambition for the candidates who embark of the course to turn the wreck site into a diving archaeology classroom.
"The wreck for me gives us the opportunity to go back 50 years to that time when it was first found and do a proper excavation job. We need to answer the questions that were not answered then: about where she was going, where she was from, what she was constructed of, what she was carrying, who were the people on board, what happened to them? All of these questions could now be answered with the right approach," he explained.
"This is where we get a bit nerdy. To get good results, students will need learn the essential tools of the marine archaeology trade; search methods – for example ranging from basic 'swim-line' exercise and the use of powered scooters, to the more-sophisticated underwater metal detectors available today.
"Surveying the site will likely include a grid construction – baseline positioning – and more commonly these days the use of video cameras, with the possible end result of a photomosaic."
He continued: "Recording techniques are especially important. Perhaps the most-significant element of the work is the excavation of the site with a range of methods deployed, including everything from the construction of a scaffold frame, to use of an airlift (an underwater vacuum) and, of course, the use of lifting bags to recover heavier objects."
No doubt qualified divers (See Diving Standards for detail) will get the hang of these techniques relatively quickly, especially as Utila is a tremendous place to dive. It's got warm tropical water, light winds and the wreck lies in 18m of crystal-clear water. 
"It's a fantastic environment to teach diving archaeology – an advanced underwater classroom," says Mike.
Crucially, this course – which plans to start in earnest in 2021 – is intended to provide the foundation for people who could see themselves wishing to take part in underwater archaeology projects at all levels, from volunteer to full-time practitioner. Another member of the Wreck Hunters team is Joanna Yellowlees-Bound, who has an impressive list of credentials in the field, having worked on excavations all around the world, from an Etruscan 6th BC shipwreck to other important wrecks such as the German 'pocket battleship' Graf Spee from World War Two to Lord Nelson's ship, the Agamemnon, both found in Uruguay.
Joanna says: "If you want to have diving archaeology as a career or another string to your bow as a diver, you will have to put a lot of hard graft into it. It's no mean feat to make a success for yourself in diving archaeology. You need people who are dedicated, passionate about the subject and always looking for that new angle of knowledge – and the rewards can be huge."
If you've read this far, clearly your attention has been grabbed. Perhaps Wreck Hunters is the inspiration needed to inspire a new passion for diving archaeology, as an amateur or professional, starting in the stunning location of Utila.
Season one (2020)
The Wreck Hunters project starts this year, within a one-month window in the summer, and provides an exciting opportunity for divers to be a part of a diving archaeology team. There will be availability for all or part of the season-one challenge, which is all about generating the archaeological parameters for carrying out a detailed survey of this 18th Century wreck.
Participants, who will be required to be relatively experienced divers, will execute a range of tasks: Establishing grid points, a baseline, an outline plan of the site, the orientation of the wreck, photographically recording the visible sections, a probe survey, and just as importantly creating a detailed video library of the site.
Season one will most likely appeal to divers with some experience of performing tasks underwater. 
Joining the team as part of an all-inclusive package (prices to be announced soon on the website) will provide an opportunity to be among the pioneers getting to the heart of the story of this wreck, its rich history and role in the world of 18th Century mariners. 
Season two (2021)
As the diving archaeology course in Utila gets into full swing next year, Wreck Hunters will be looking for people to work on the project, most notably instructors, and the more-experienced the better. We're looking for PADI-instructor-level divers (or equivalent) with a minimum of 100 dives under their belt, especially those who can help teach the art of underwater photography or videography. You should have a first-aid qualification and be trained in O2 administration. Boat skills would also be useful. The jobs will be available from June through to mid-September. Please contact the team via 0117 959 6454 or check out: www.wreckhunters.co.uk for more details.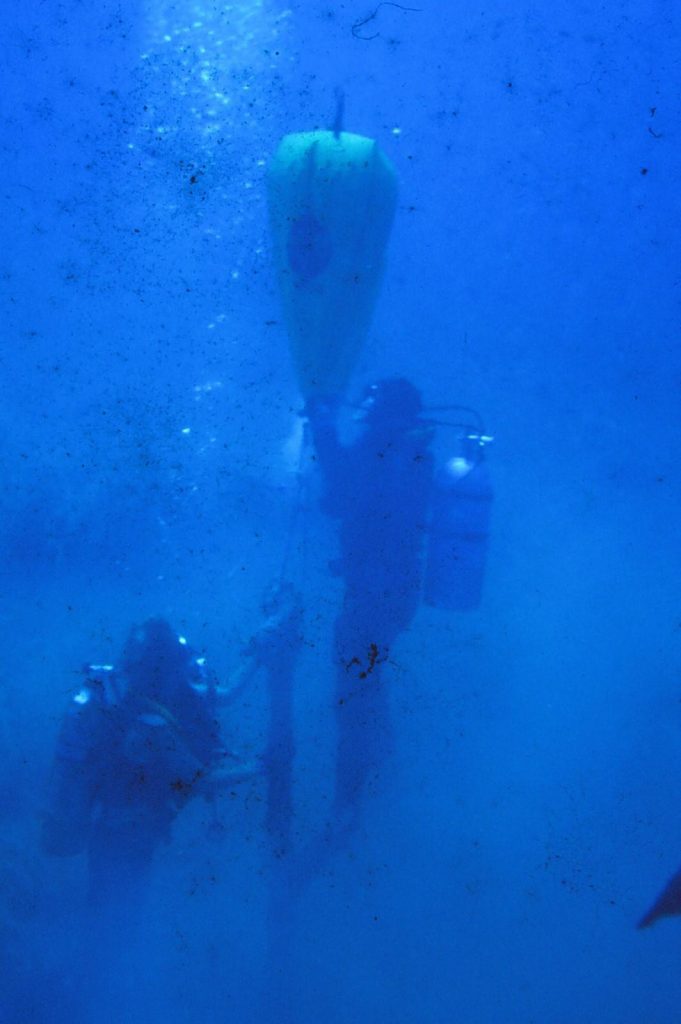 Wreck Hunters course content
This is a comprehensive course aimed at teaching all the skills needed to achieve the training required to carry out diving archaeology. It will comprise a combination of classroom and practical lessons on the wreck site itself. Courses can be anything from one or two weeks up to three months, and will run from June to September. What makes Wreck Hunters different is the ability to customise. So, if you have attended other courses but have 'gaps' in your learning, this course can help. Equally, if you are a complete beginner – and have the time and resources – the team can take you through the complete experience.
Search methods
• Tow/scooter – using traditional and modern methods to search large areas for wrecks
• Swim-line search – using a large number of divers to cover a significant area
• Grid search – a more-structured method to search smaller areas thoroughly 
• Electronic (echo sounder, etc) – using a range of modern equipment to locate wrecks remotely
Traditional methods
• Grid construction – laying a basic grid to assist in an initial survey of a site
• Baseline positioning – how to position a baseline to effectively survey a site
• Probe survey – to determine the possible format of a wreck site  
• Photo-mosaics – creating a photomontage of a site
• Video recording – of site before excavation
Excavation/associated skills
• Airlift construction and use – how to construct and use an 'underwater vacuum' cleaner
• Techniques – for the recovery of artefacts 
• Site photography – for effective recording of an underwater site
• Drawing techniques – practice in recording a site by non-photographic means
Safety
• Wet bell use – use of an underwater 'telephone booth' underwater comms – from traditional methods (rope signal) to through-water communications
• Boat skills/dive boat management – use of small boats (zodiac) and the supervision of a diving project
• Compressor operations – the use and maintenance of portable compressors 
• Decompression – instruction and use of relevant tables
Recording of finds
• Post-fieldwork processing – both drawn and photographic record 
Expedition planning 
• How to plan and organise – a small project devoted to maritime archaeology
• Preservation and maintenance – of underwater sites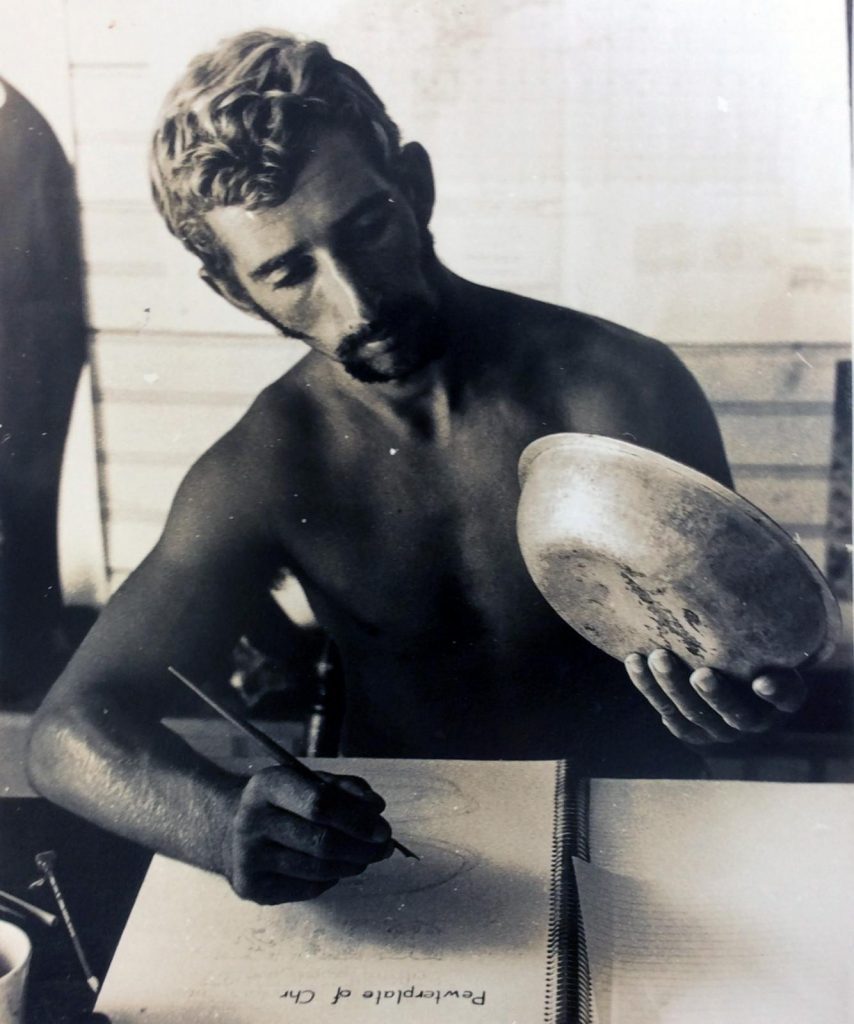 DIVING STANDARDS
For someone to get the most out of the Wreck Hunters diving archaeology course, they will need to have a minimum level of scuba-diving experience.
With advice from Neil Brock, one of the most-respected film and television HSE dive contractors/supervisors often working for the BBC, the team has opted for the following requirements:
• PADI Advanced Open Water or equivalent, with at least 30 dives
• Minimum age of 18
• Recognised diving medical + completion of a medical questionnaire
• DAN insurance is mandatory
• Candidates should have a first-aid qualification
• Participants will be required to take a pre-course assessment dive
• Modern, well-serviced diving equipment is included, but feel free to bring your own gear, including mask, fins and computer
The centre staff provide safet cover and all diving safety has been assessed on the basis of professionally recognised standards of working underwater.
Utila also has easy access to emergency facilities, with an on-site hyperbaric chamber on the island.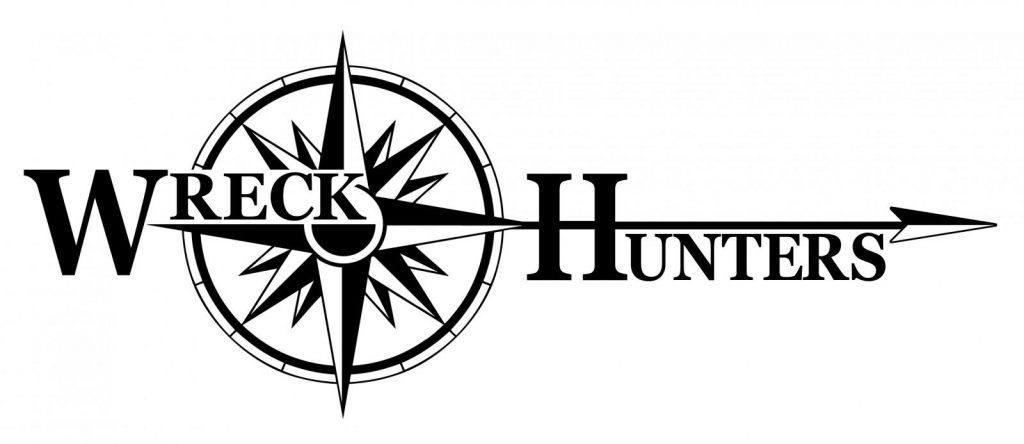 CALLING ALL WRECK HUNTERS!
Win a diving archaeology course in the Caribbean worth more than £2,000!
To be in with a chance of winning!
Qualified divers who meet the Diving Standards are asked to submit a 60-second video (recorded on a smart phone or video camera) with a personal message talking directly to camera about why you would make the best candidate for a free diving archaeology course.
It's a chance of a lifetime for a diver who loves all things wrecks, not to mention the opportunity to enjoy some of the other dive sites of Utila.
Simply record your video and go to the website competition page at: www.wreckhunters.co.uk and follow the instructions, as well as submitting your details.
This fantastic prize is a two-week trip to the Caribbean island of Utila in 2021. It includes all flights and transfers from the UK, accommodation, full-board, the diving archaeology course itself, and all diving.
The winner will be flown to Roatan, from where transfers to the island will be by light aircraft or boat. Dates will be available from June to mid-September 2021.
Terms and conditions
See 'Diving Standards' for minimum qualifications. This competition is restricted to those over the age of 18. 
The winner will be chosen by a panel of experts and announced later in the year. Closing date is 31 August 2020. A full list of the terms and conditions can also be found on the competition page of the website.