Scuba Diver continues its tour of the Maldives, and today we ventured out from Hurawalhi with Prodivers for a spot of wreck diving.
Now, the Maldives is not particularly renowned for its wreck diving. There is the Maldives Victory shipwreck, and several of the resort islands have purpose sunk small fishing vessels or cargo ships as artificial reefs on their house reefs, but let's just say that it is not a major draw for visiting divers to come to the Maldives in search of wrecks.
However, we did an awesome dive in a channel which featured not one, but two, genuine shipwrecks, that have been down long enough to be covered in marine growth, and home to all manner of fish life.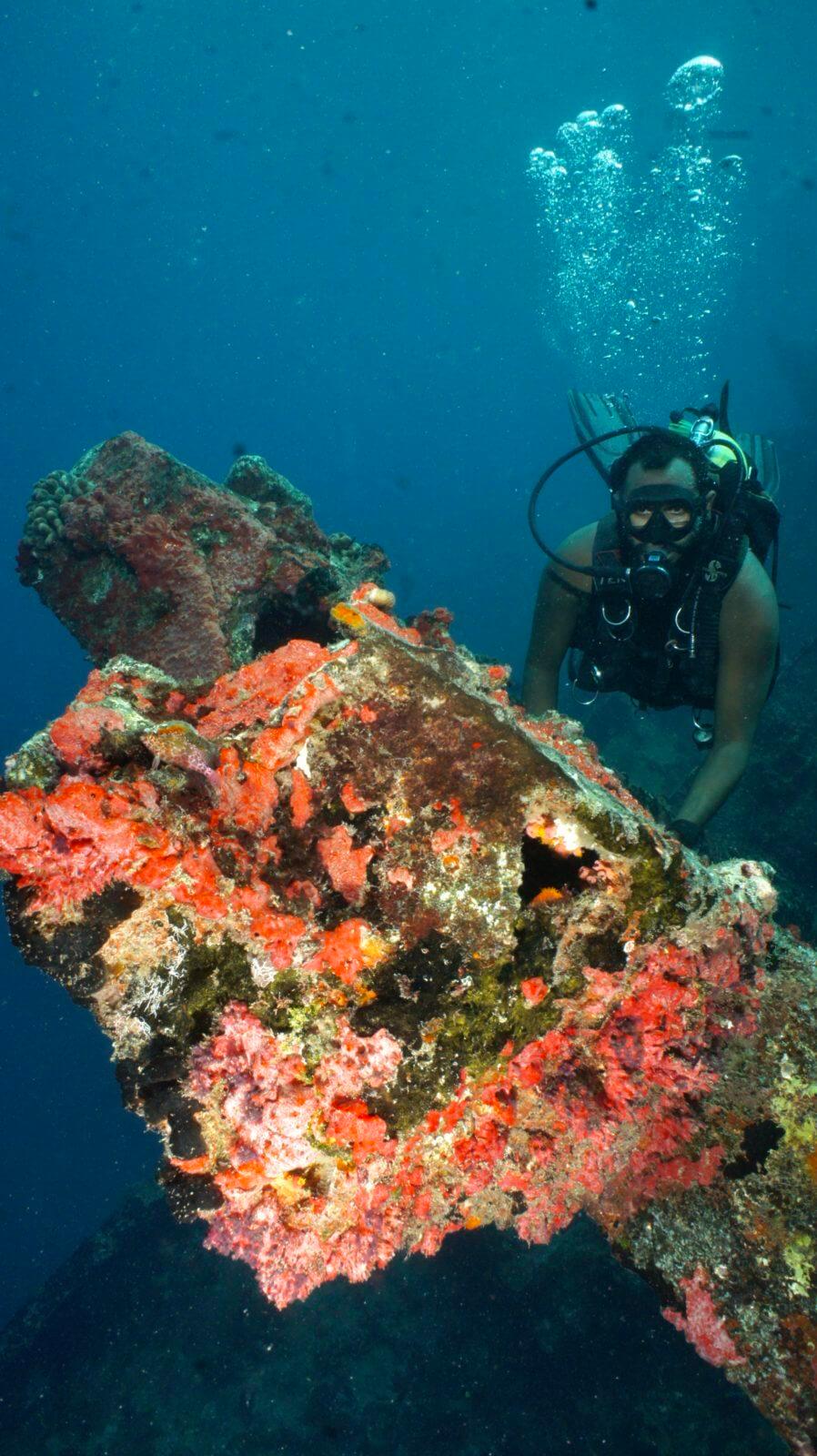 The first is a small cargo boat, lying intact on its side. Some of the superstructure has collapsed, but you can still enter the hold, and there are plenty of photo ops around it.
A short distance away is a square structure, which has become detached from the second, larger wreck which is located further along the reef. It lies running up the reef wall – think the Numidia in the Red Sea, or the Rondo in Oban – with breaks in its hull, and the bow snapped off and lying alongside. You can penetrate into the engine room and holds, and it is literally swarming with fish and covered in coral and encrusting marine growth.
These wrecks really reminded me of Red Sea favourites, such as the Dunraven, or the Giannis D. I highly recommend checking them out if you are in the vicinity with Prodivers.
Maldives Manta Rays
One thing The Maldives IS famous for is manta rays, and enrolee to the dive site, we were lucky enough to spot one feeding near the surface. Grabbing mask, snorkel and fins, we jumped in and spent ten glorious minutes in its majestic presence. Take my advice – keep your mask, snorkel and fins handy whenever you are on the boat in The Maldives, as you never know when you might need to take the plunge!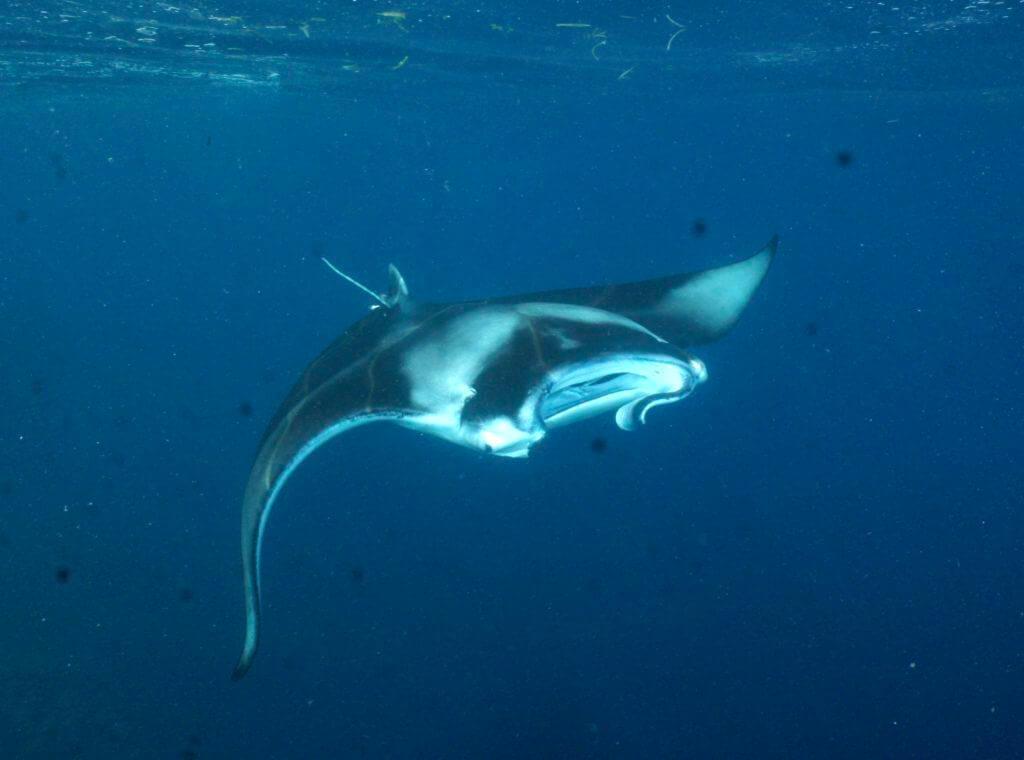 Rare ornate eagle ray
And showing that The Maldives can turn up a surprise at any moment, when we returned to the island, there was a commotion on the jetty, and the cause of it all – a very rare ornate eagle ray that was serenely cruising in the shallows. It was easily two metres across, and was simply stunning to see first-hand.