A 99-year-old American made history last month when he set the scuba diving world record for the world's oldest diver, breaking the record-breaking streak set by Brit Ray Woolley, as reported by Scuba Diver.
Accompanied by a crew of 30 friends and support divers, Bill Lambert celebrated his 99th birthday in September by taking the plunge in Illinois' 35-acre Pearl Lake. However, unlike 96-year-old Ray, who has been a keen diver for 59 years, Bill is a relative newcomer to the sport.
According to Dan Johnson, owner and operator of Loves Park Scuba, Bill wandered into his dive shop in November 2018 and started taking dive lessons on a whim. When Dan learned that Bill was in contention to become the world's oldest diver, the team at Loves Park Scuba set out on a path to get him certified in Cozumel. He came in and trained an average of two to three times a week to practice.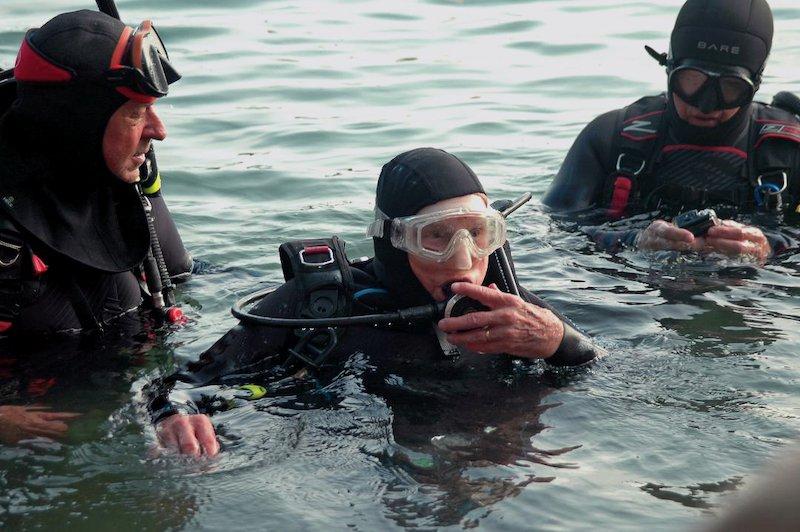 On the day of his 99th birthday dive, Dan and his team pulled out all the stops to throw Bill a party befitting the occasion.
"There were 30 people there, we had a cookout, we had a dive boat on scene at Pearl Lake. We had a private changing room for him, we played music – there was even an announcer!" Dan said. "It was like the scene before a professional fight or something."
"We wanted to make sure there were no SNAFUs," he continued. "We helped him get in the lake and once he was in the water, we put the tank on him so that his body wouldn't feel any weight."
After safety checks and prepping Bill, Dan and a few others accompanied the 99-year-old down to explore a purpose-sunk school bus at a depth of nearly 10m, for a total dive time of just over 20 minutes.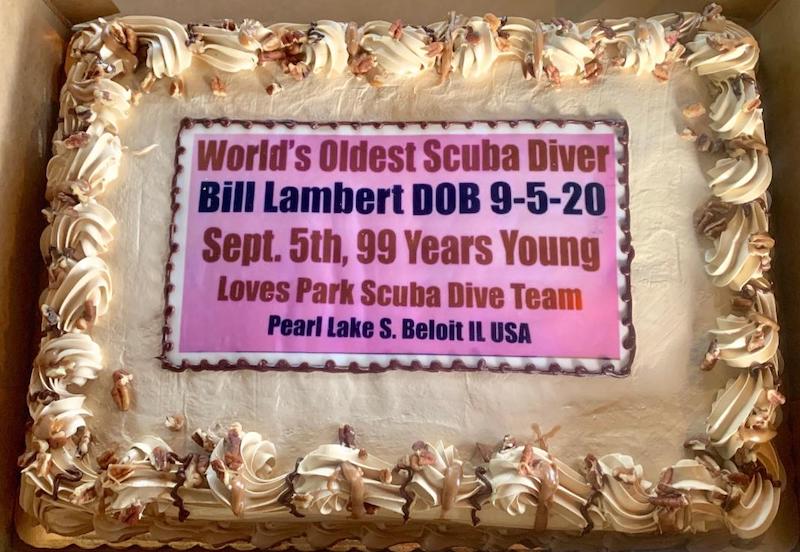 During his time pool training at Loves Park Scuba, Bill practiced breathing via long hoses so he could become accustomed to being underwater and equalising – the scuba tank came later.
In addition to pursuing his late-formed passion for diving and claiming a world record, amazingly Bill still works, albeit part time. A metallurgist by trade, he still goes into the shop and gets his hands dirty once a week.
Despite having shattered the world record previously held by Ray, Bill isn't planning on slowing down his diving exploits any time soon, and is training hard to break his own record next September when he'll be celebrating his centennial, hopefully underwater. Now some may pour scorn on the fact that he only did a 10m dive for 20 minutes, whereas Ray went to 42.4m for a total dive time of 48 minutes, however, there is no getting away from the fact that this is a major achievement for someone knocking on the door of a century!
Photo credit: BARE / Greg Kent