A World War Two landing craft tank (LCT) has been discovered lying on the seabed off the coast of Wales – more than 100 miles from where it was thought to have gone down.
MKIII LCT 326 was on its way from Troon to Devon in January 1943 when it disappeared, along with its complement of 14 crew. The Admiralty always assumed that it had hit a mine, or fallen foul of bad weather, and sunk near the Isle of Man, but it has now been discovered off the Welsh coast near Bardsey Island.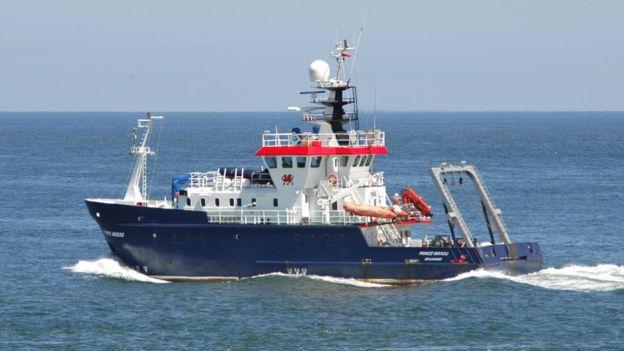 The wreck was found during a survey by Bangor and Bournemouth Universities. The two have been running sonar surveys in Welsh waters using Bangor Uni's research vessel Prince Madog with the aim of identifying as many offshore wrecks are possible. Acclaimed wreck finder Dr Innes McCartney said: "This project has resulted in many new and exciting discoveries relating to both world wars."
Landing craft tank vessels were purpose-built to land armoured vehicles ashore during amphibious operations, such as the D-Day landings. This particular vessel was constructed in Middlesborough. It is now lying on the bottom broken into two parts, which are some 130 metres away from each other.
Photo credits: Bangor and Bournemouth Universities/Royal Navy