Normally, aquariums would be welcoming and inspiring thousands of visitors, but the National Marine Aquarium is facing a challenge to survive this World Oceans Day as a result of the COVID-19 lockdown.
As an Ocean Conservation charity, the National Marine Aquarium relies on visitors to the aquarium to fund vital habitat restoration and behaviour change programmes. Even when  closed to the public, the cost of operating the largest aquarium in the UK can be up to £10,000 a day.
The Government has set dates for indoor non-essential outlets like IKEA and Primark to reopen. These stores are often narrow aisled, so social distancing can be hard to maintain. The charity highlights the lengths they have gone to ensure a safe, fantastic day out.
"At the National Marine Aquarium, we have implemented extensive safety measures to ensure all who visit us a calm and relaxing experience. As the largest aquarium, we have plenty of floor space for everyone to spread out into and will be making sure that our popular talks and shows are available to download on our free WIFI , so that people can watch and learn as they journey around the world's ocean", said  Roger Maslin, CEO.
Other measures that have been put in place at the aquarium include:
hourly time slots to limit capacity,
a huge reduction in daily tickets available to limit visitor numbers,
installing more washing areas and hand sanitiser stations,
increasing the cleaning of exhibit areas and toilets, installing markers in front of exhibits to help people to socially distance
making the aquarium route a one-way experience.
Malin continued: "Many of the challenges that face zoos are similar to aquaria, but as mainly indoor attractions, it may take longer for the public to feel safe to visit their favourite fish. Sadly, every day of low visitor numbers puts pressure on our already stretched charitable finances. At the right time, we need the government to robustly reassure the public that aquariums and other indoor attractions like museums and cinemas have been made safe to visit.
"Government clarity will mean we can plan for the future, not just for us but for a healthier ocean for all."
The charity is clear they intend to open only when it is safe for the general public to visit, but will aim for a date to boost the morale for their key worker animal care team.
BIAZA, the British and Irish association of Zoos and Aquariums, says the situation is felt across the conservation sector.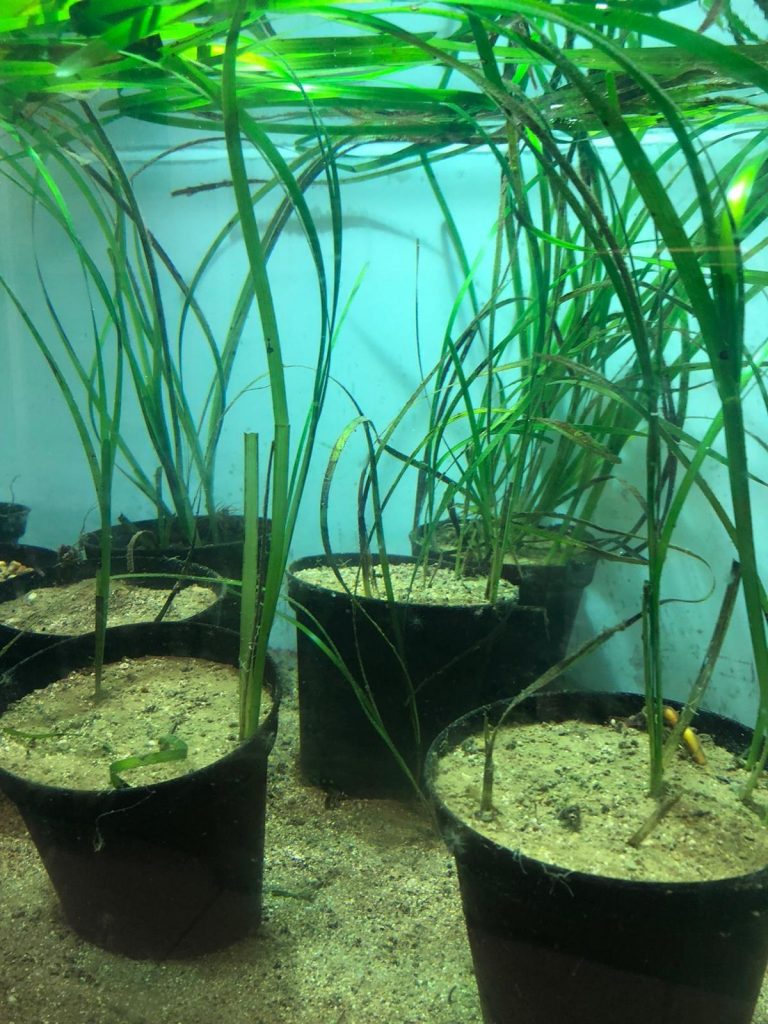 "On World Oceans Day, it is a sad situation that we are forced to highlight the crisis facing our conservation powerhouses rather than the amazing work they do to leave the planet a better place. We are imploring government to give zoos and aquariums the financial aid they need," said Nicky Needham, Senior Manager at BIAZA.
BIAZA and the All-Party Parliamentary Group for Zoos and Aquariums (chaired by Andrew Rosindell MP), is pleased to have secured time in the commons to debate the need to support organisations dedicated to animal welfare and conservation during this pandemic. This will happen on 11 June in the Commons chamber.
This debate is essential for zoos and aquariums as lockdown has seen their income disappear while they retain the high costs of world-leading animal care. Many zoos have made public appeals and received strong local support but this has not been able to lessen the financial impact of lockdown.
BIAZA members normally receive over 35 million visitors each year. The organisation is now calling on them to urge Members of Parliament to take up the plight of zoos and aquariums with government in this debate. They should make their voice heard this World Oceans Day and use #YourZoosNeedYou and #WorldOceanDay across social channels.