Snorkelling is an underappreciated yet fantastic addition to your dive holiday. It's a great way to kick back and relax, forget about the constraints of dive gear and slip into holiday mode. Read on to find out why Wakatobi has some of the best snorkelling ever.
Why Go Snorkelling?
Ideal for groups and families with non-divers, snorkelling lets you get that dive fix whilst involving everyone in the fun.
It allows your non-diving friends to share the same underwater sights as you, and divers to make the most of surface intervals.
Wakatobi, Indonesia offers some of the world's best snorkelling. With untouched coral reefs, picture-perfect scenery and unrivalled biodiversity, it is simply unmissable.
Here's why:
Pristine Reefs Are Literally at Your Doorstep
Sometimes in life, simplicity equals perfection. Wakatobi Resort offers just that; with incredible snorkelling on your doorstep, taken at your pace and on your own schedule.
If you can tear yourself away from the white-sand beach and swaying palm trees outside your Wakatobi villa or bungalow, there is a pristine house reef begging to be explored.
The water is every shade of turquoise imaginable, with the reef just a short wade off the beach.
If wading seems too much trouble, you can slip into the waters off the jetty ladder or hop on one of the resort's dive boats and visit Turkey Beach.
Known for its resident sea turtles and varied landscapes, you can explore a series of fascinating ridges, coral-covered overhangs and undercuts at Turkey Beach.
When the current is running there you can enjoy an extended drift snorkel all the way back to the resort.
Whichever way you go, you won't be disappointed with what lies below. Just make sure you take your camera – the water is absolutely full of fish.
Ideal Conditions for Underwater Photography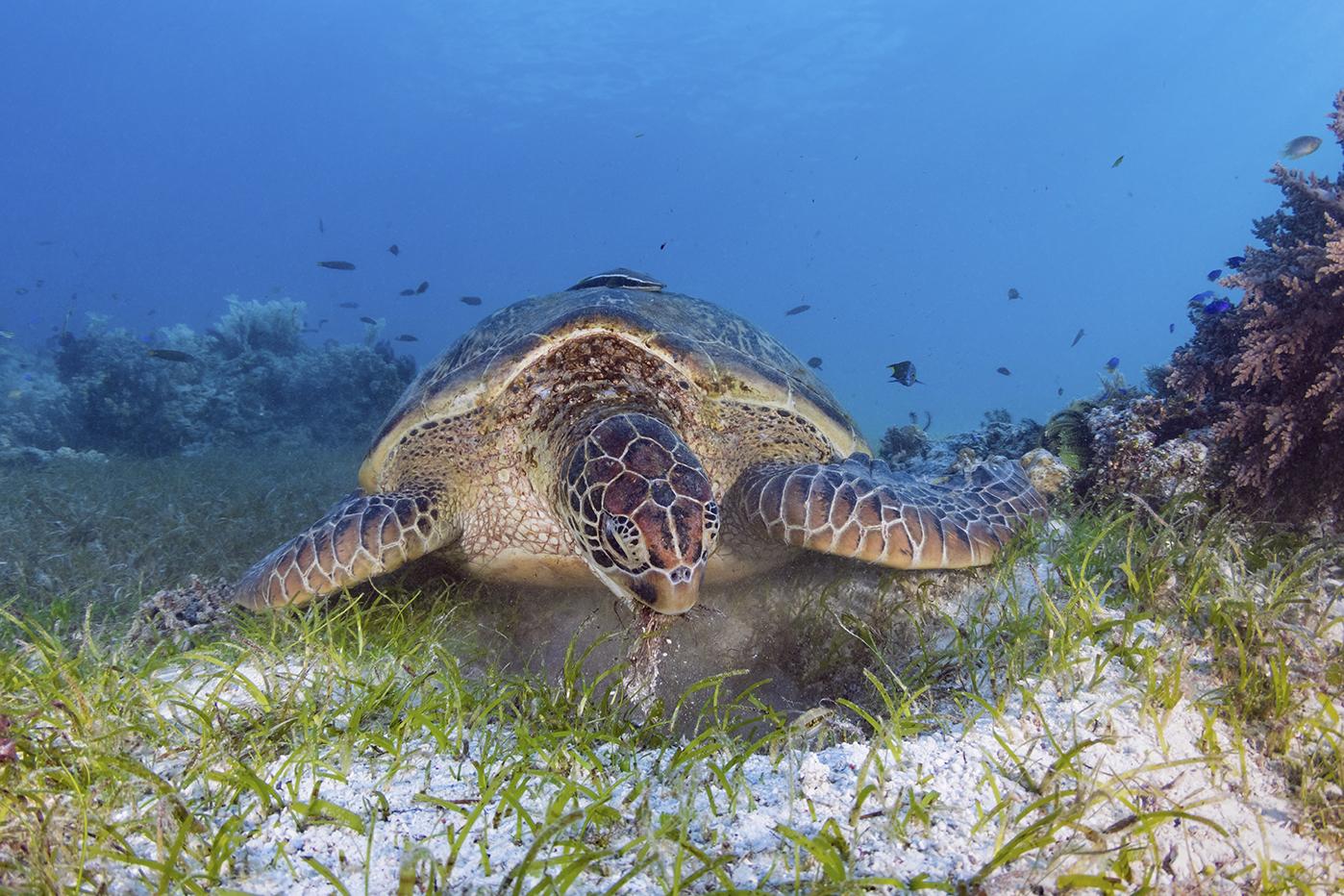 Abundant light in the shallows is one of the best advantages of Wakatobi snorkelling.
With so much light around, the true colours of reefs are brought to life, making them ideal for photography.
Sitting in the heart of the Coral Triangle, there is also no shortage of marine life to photograph at Wakatobi.
The reefs are often shallow and diverse, offering the chance to capture vibrant photographs with flourishing life.
You can try your hand at macro photography, thanks to the many critters found amongst the corals, or take split-scene photos of the beach and reef below.
If you're patient, you are likely to see turtles swimming past your lens.
It's Coral Triangle Snorkelling Heaven
Being a UNESCO Marine Biosphere Reserve, there is a staggering amount of Wakatobi marine life to see. Much of which can be found in the shallow reefs.
Coral heads sitting proud in the sand host diverse macro life, including colourful frogfish, ghost pipefish, shrimps, nudibranchs, and blue ringed octopi.
You'll see blue spotted stingrays hiding in the shadows, stonefish, and moray eels tucked away in crevices.
There are abundant turtles at Wakatobi and the outer reefs have plenty of fish action.
If you also want to see numerous juvenile reef fish, be sure to visit Wakatobi's seagrass beds.
There's an Array of Underwater Habitats to Explore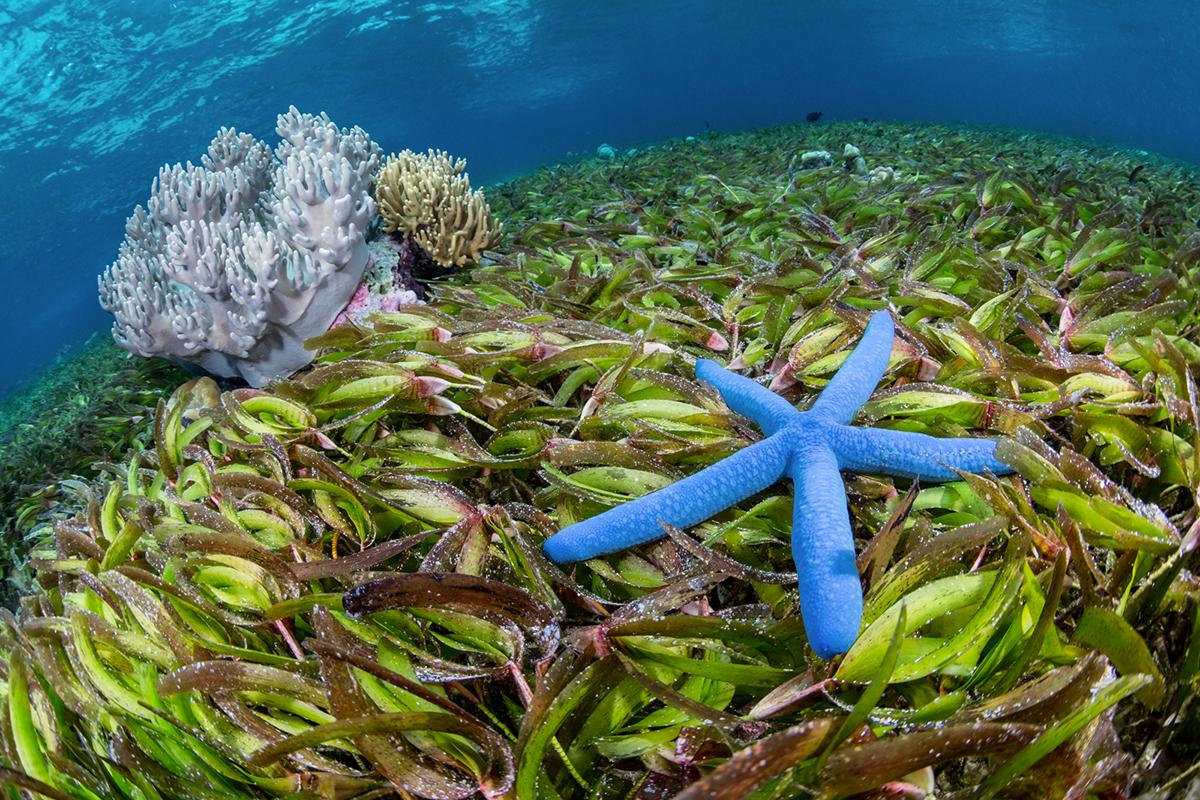 Wakatobi isn't just about coral reefs, though they alone will keep you mesmerised for a very long time.
There are sand flats leading from Wakatobi Resort to the reef and lush seagrass beds swaying in the current.
Coral heads are colonised by numerous fish and critters and that's before you've even reached the longer stretches of reef.
If you're looking for more striking scenery, don't miss the outer reef. It is home to steep drop-offs and walls, overhangs and sea mounts rising to the shallows.
The topography at the outer reef is well-suited to snorkelling and you can easily see the diverse reef life, without needing to duck dive or peer into the depths below.
Without cumbersome dive gear on, you can glide over the shallow reef formations to your heart's content.
Need an Adventure? Snorkel the Dramatic Outer Reefs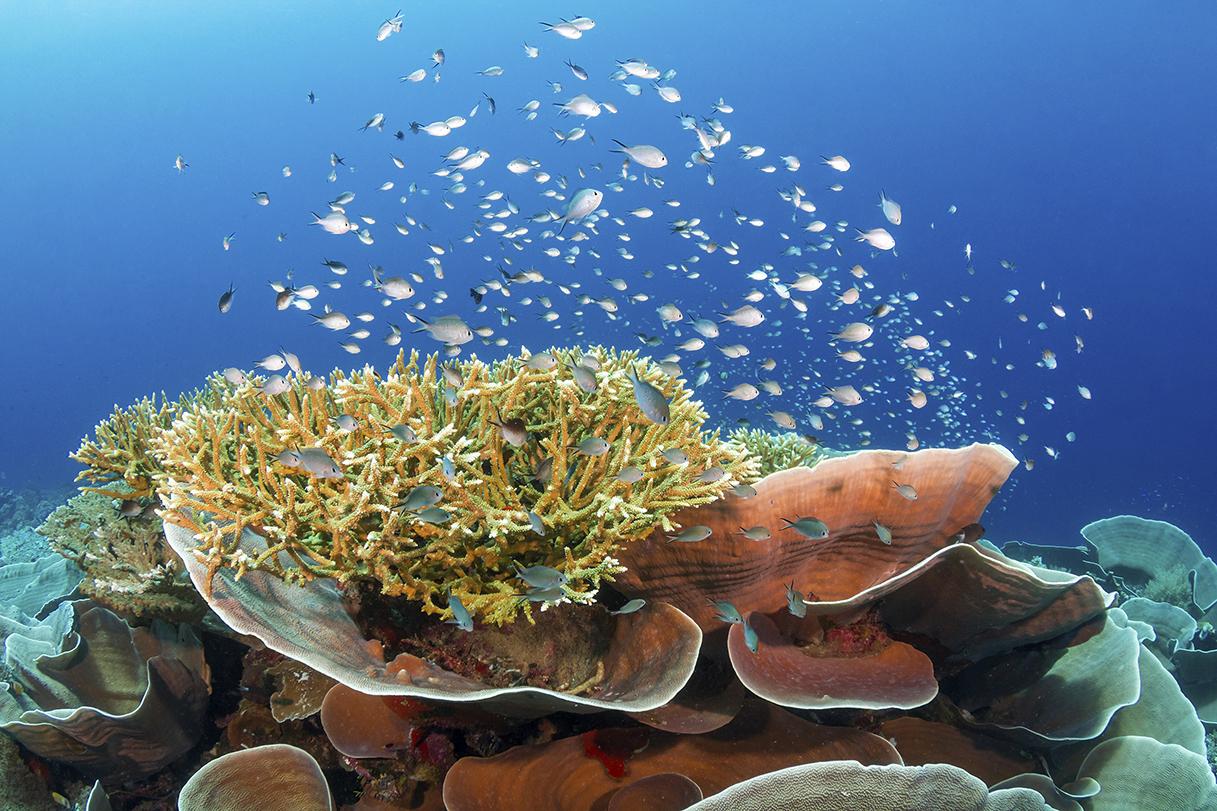 Wakatobi Resort is a great example of Indonesia's diverse snorkelling. As well as a world-class house reef, there are dozens of other snorkelling sites to visit.
A quick hop onto one of the resort's dive boats will take you to highlights such as the Zoo.
This special snorkelling site has plenty of life within just 1 meter of the surface, making it ideal for photography.
There are ghost pipefish, hairy squat lobsters and unusual mushroom pipefish to find there.
If corals are more your thing, don't miss Table Coral City.
This snorkel site rises from the depths to within 2 meters of the surface. The upper slopes are home to huge table corals, cabbage and staghorn corals.
Wherever you snorkel, be sure to look into the blue for passing schools of barracuda, trevallies and more.
Wakatobi Welcomes Snorkelers
Last but by no means least, another great reason to snorkel Wakatobi is the welcome you'll receive.
Snorkellers are positively encouraged at Wakatobi Resort and receive the same attention and support as divers.
All of the dive sites at the resort are suitable for snorkellers and you'll be accompanied by a professional snorkelling guide when you join the dive boat.
It's inclusive and enjoyable for everyone.