Wakatobi Dive Resort captures the imagination and fuels the dive addiction the moment you arrive. This stunning destination is unmissable for world-class diving, barefoot luxury and more marine life than you can possibly imagine.
Here are ten reasons you should go there now:
Diving the heart of the Coral Triangle
Wakatobi is ideally situated for divers seeking abundant and diverse marine life, plus year-round diving, in the heart of the Coral Triangle.
Wakatobi National Marine Park is absolutely teeming with life. Go diving there and you can see over 940 fish species, 750 species of coral and numerous critters as you drift over the healthy reefs.
Schooling pelagic fish are easy to find in the blue, whilst the reefs are busy with tiny treasures such as brightly-coloured mandarinfish and large turtles munching on huge sponges.
For diverse marine life, it is the place to be and offers the chance to dive amongst a richness of species found nowhere else on earth.
Grab your mask, drop into the water and watch nature at its finest.
No other divers for at least 100 miles
If you're looking for a peaceful getaway far from dive crowds, Wakatobi Resort will give you just that. There is no traffic noise, no pollution and no other divers for at least 100 miles.
This special destination simply offers a level of quiet that is hard to find at other dive destinations.
You'd think being remote, it would be difficult to reach, but that isn't the case.
Wakatobi Resort has a purpose-built airstrip and their private charter flight will transport you from Bali in less than three hours.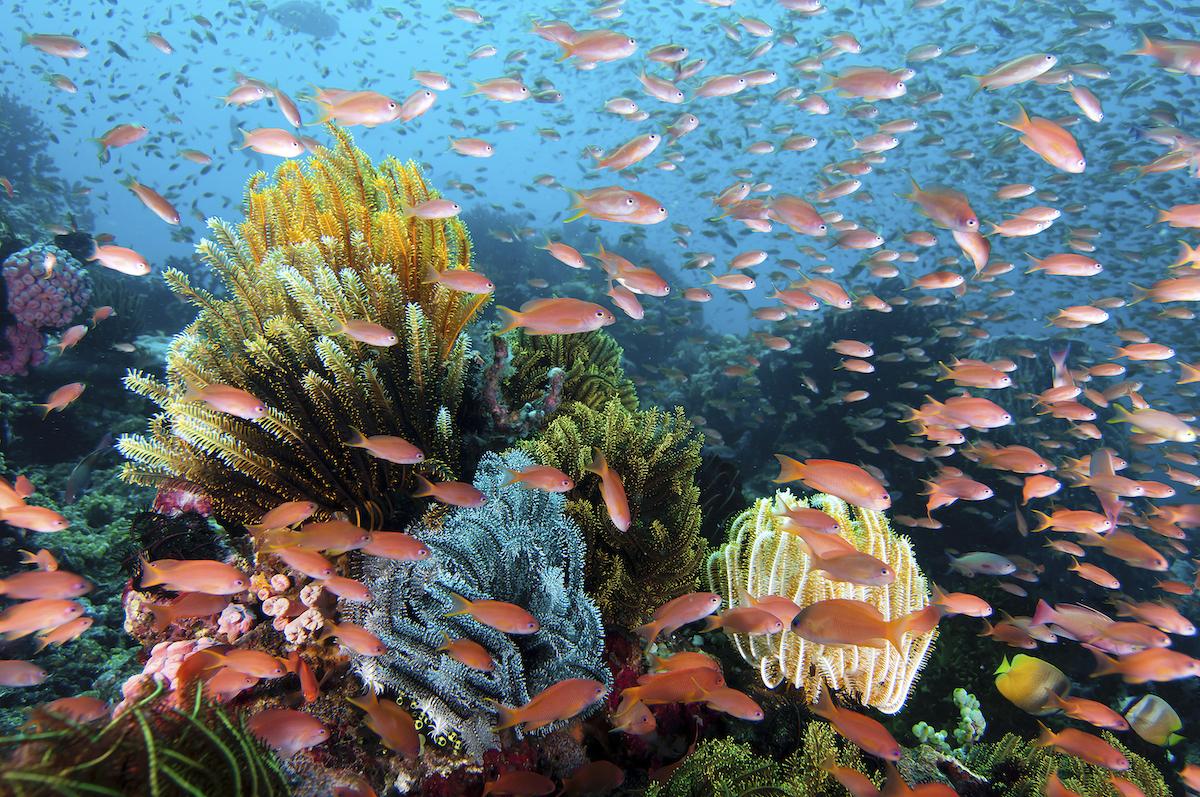 Unlimited diving on pristine, protected reefs
Wakatobi's reefs are well-protected, offering unlimited diving on pristine coral reefs.
You'll be kept well-entertained with more than 40 world-class dive sites and a variety of underwater landscapes.
Dramatic drop-offs and pinnacles rising from the depths often steal the show, but the pretty coral gardens and gently-sloping sand banks offer plenty of life and photographic opportunities.
Wakatobi house reef is world-famous and some guests don't even go on a dive boat because the reef and wall in front of the resort provide so much diversity of life and diving.
If you do venture further afield, you'll find striking coral formations at Roma, including a unique rose-shaped coral that is more than 20 feet across.
Large schools of fish such as barracuda, snappers and jacks will be a constant feature in the background when you dive the outer reefs.
Wakatobi is a snorkeler's paradise too
One of the features that makes Wakatobi Dive Resort truly stand out is the staff's attitude towards snorkellers.
They positively encourage snorkellers to visit and understandably so; Wakatobi is a snorkeller's paradise.
Take just a few steps off the white-sand beach and you can be snorkelling the pristine house reef in the light-filled shallows, or watching tiny young sea turtles feed at the seagrass beds.
Hop on one of the resort's dive boats and you can experience exceptional snorkelling at Turkey Beach.
Known for its resident sea turtles, you can snorkel over a series of ridges, coral-encrusted overhangs and undercuts. All before relaxing into an extended drift snorkel all the way back to the resort.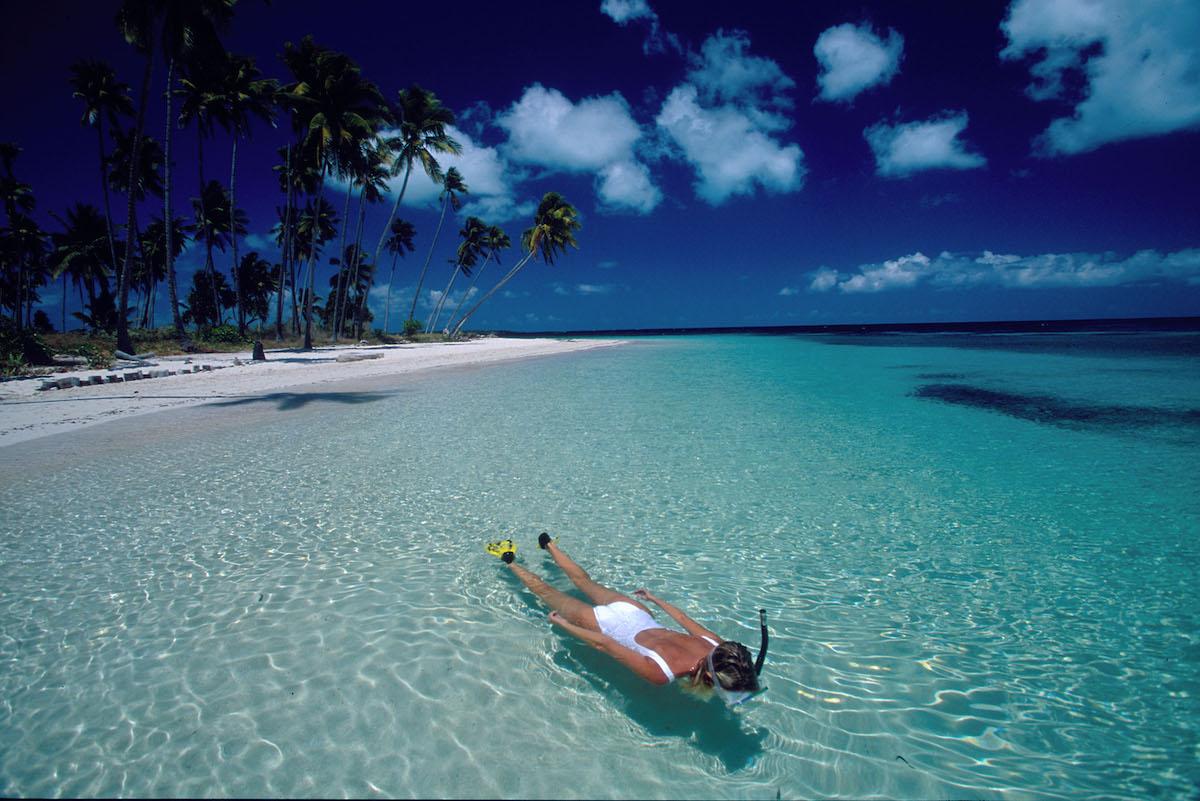 Oh so many macro treasures
Wakatobi's waters are full of macro treasures and you don't need to go further than the house reef to find them.
Starting at the house reef, you have more than 20km of reef to explore in search of your favourite macro species.
Carpets of sea anemones cover the house reef slopes and are busy with clownfish. Look closely and you'll also spot a few varieties of small shrimps.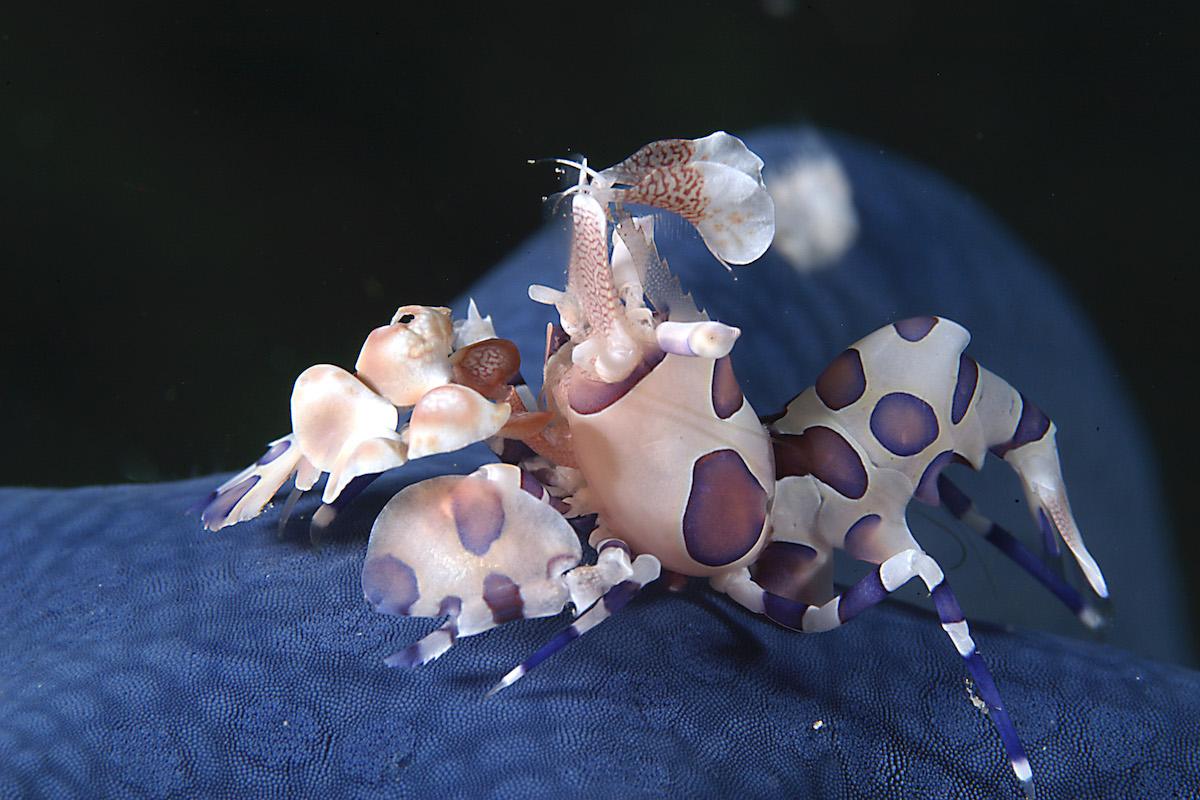 Make sure you keep your eyes open for porcelain crabs and bright pink hairy squat lobsters whilst you dive and spend some time at the sand beds. There are numerous burrowing jawfish to find.
For a real treat, ask one of the dive guides to help you find pygmy seahorses. These best-known residents of sea fans seldom grow larger than 2cm.
Wakatobi is one of the best places to find these tiny horses, having 4 of the 7 known species of pygmy seahorses.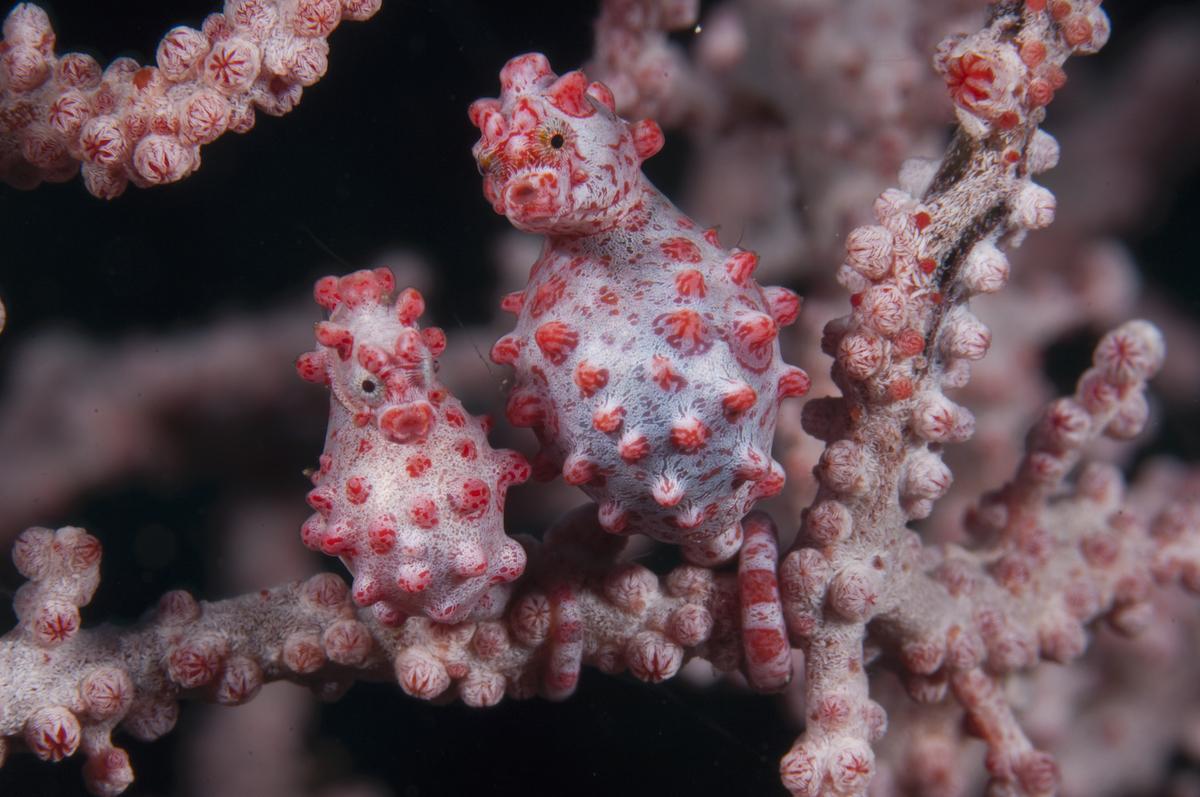 Sea turtles galore
Fans of sea turtles won't be disappointed with the green and Hawksbill sea turtles on offer.
The Wakatobi Collaborative Reef Conservation Program and on-site turtle nursery have ensured the survival of generations of sea turtles, which you can spot whether you dive or snorkel there.
Tiny young green sea turtles and their adult equivalents are often found inshore at the seagrass beds. In contrast, you can spot hungry Hawksbills feasting on sponges on the reefs.
Remember to look under the reef ledges whilst you dive, as the adult Hawksbill turtles often rest there.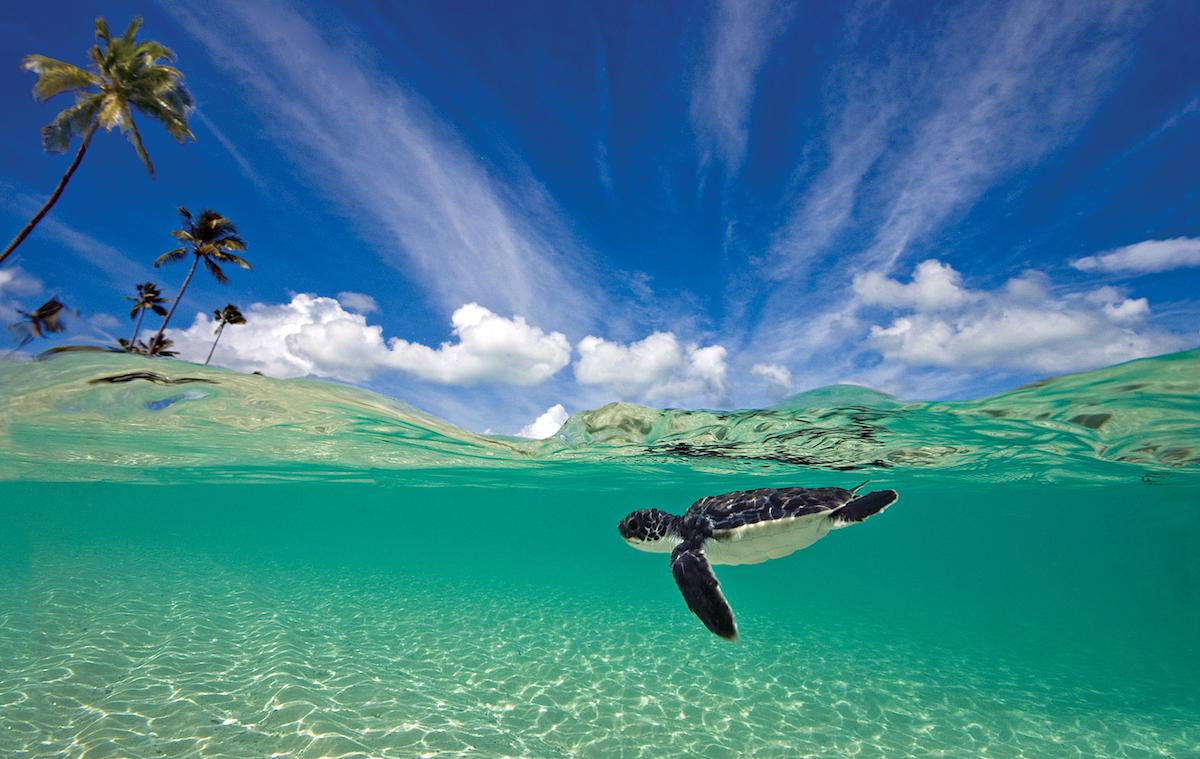 Pro photography services for all experience levels
Many of Wakatobi Resort's guests are photographers, who return regularly because of the photography support at the resort.
The well-managed photography facilities cater to all needs and include climate-controlled camera rooms and voltage-regulated power for all batteries.
You can participate in diverse photography and videography courses to improve your skills; ranging from the basics through to in-depth programs, GoPro film making courses and editing classes.
There are programs suitable for guests with a range of camera experience – from compacts to housed DSLRs.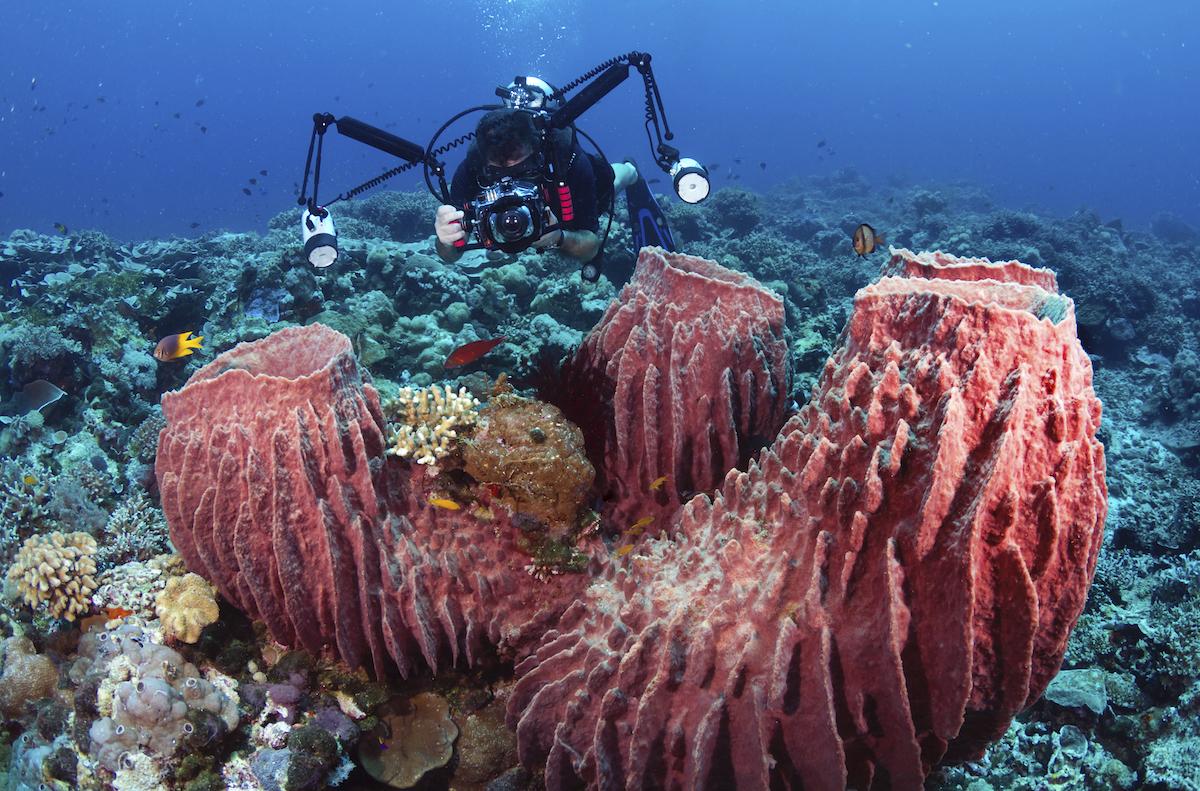 Relaxed luxury with nature on your doorstep
It's safe to say this resort is easy on the eye with its well-designed luxurious bungalows, spa facilities and endless ocean views.
Each hand-crafted bungalow is spacious and comfortable and – importantly – just a few lazy steps to the water's edge. You can fall asleep to the sound of the ocean and wake up in paradise.
The resort also caters well to hungry divers, with all meals and snacks included throughout your stay.
Baggage allowance is never an issue
It can be difficult knowing what equipment to take when you're visiting remote dive destinations.
Thankfully baggage is never an issue at Wakatobi Dive Resort. The resort's private charter flight is designed so you can bring all your dive gear and photography equipment with you.
If your international flights have baggage restrictions though, focus on bringing your photography gear.
The resort has a well-stocked dive centre where you can hire any dive kit you need.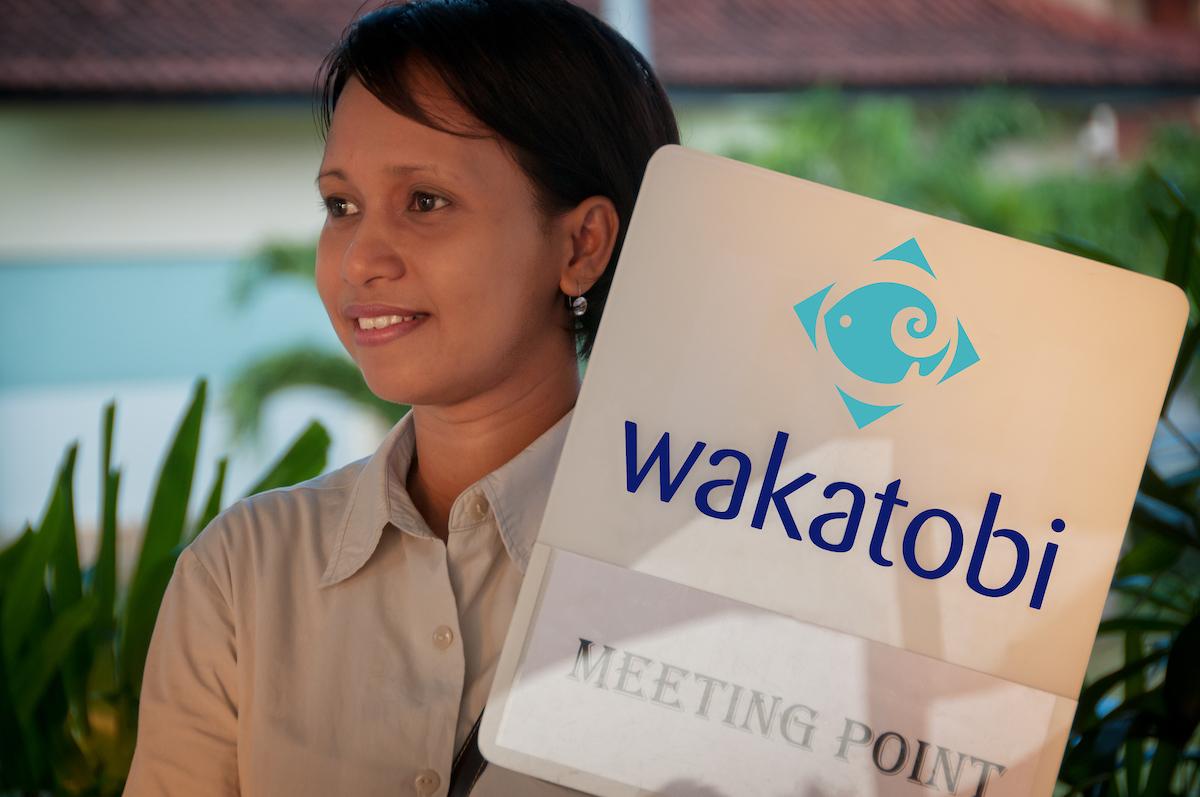 Be part of a world-renowned conservation program
When Wakatobi Dive Resort was created, the founder Lorenz Mäder put into practice a conservation philosophy that is still thriving more than 20 year later.
It is now a world leader in sustainable reef tourism. Conservation and community are truly at the heart of everything Wakatobi Resort undertakes.
Revenue from every guest's visit is put towards the resort's ongoing conservation and community programs which include:
Sponsoring reef protection patrols
Reef and beach clean-up events
Educational programs
Providing electricity for local villages
Improving waste management facilities