The heavy rainfall that has recently soaked the country has come as much needed relief. The deluge, over 600mm in certain areas, has put out raging bush fires, given drought affected farmers cause for hope and refilled shrinking reservoirs.
Rural Fire Service Deputy Commissioner Rob Rogers. Said:
"After what's been a truly devastating fire season for both firefighters and residents who have suffered through so much this season, all fires are now contained in NSW, which is great news,".
While 24 fires still remain in NSW and the ACT, none are burning out of control after heavy rain in the southern parts of the state, where all the remaining fires are located.
The staggering amount of rain that has fallen over the past week has resulted in Sydney's dams reaching their highest total since April 2018, with the average of all of the state's dams is now just over 75 per cent.
But while this is undoubtedly great news, it has brought unwelcome visitors to some affected areas. 
A shark, thought to be a great white was spotted the Lagoon at Narrabeen, close to Sydney in NSW. The council later confirmed that there was indeed a large shark in the popular swimming spot and warning signs were hastily erected. 
The Lagoon had been subject to flooding after heavy rainfall, which had opened it up to the ocean.
While in Gladstone, Queensland, A three-metre saltwater crocodile has been spotted in the Harbour.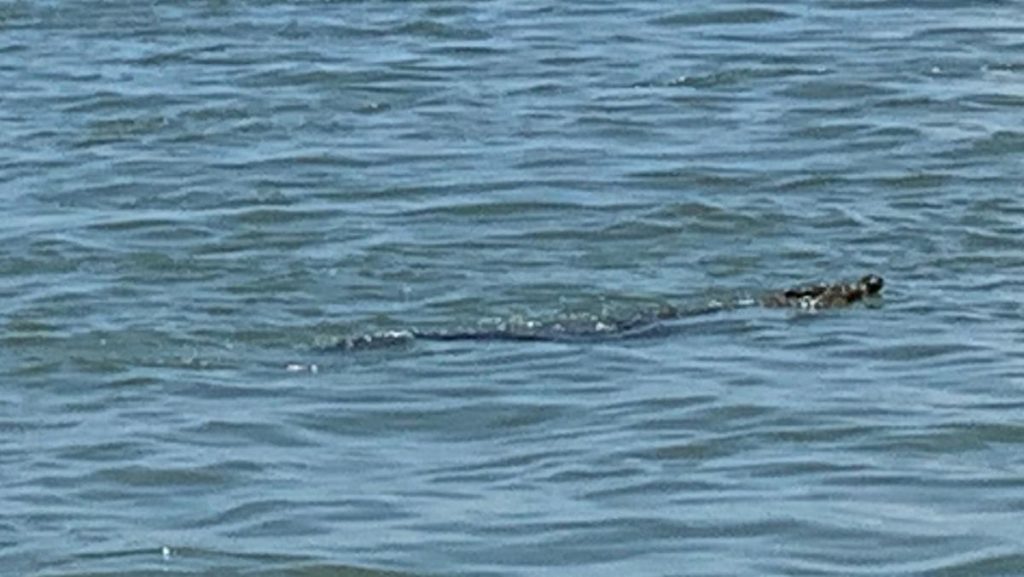 The state's Department of Environment and Science were called when a passer-by spotted the giant reptile swimming around the harbour on Sunday. It is believed it was flushed out of a local creek by the torrential rain which has flooded much of the area.
Photo Credit: Instagram/@itchyfeet1971
Photo Credit: Queensland Department of Agriculture and Fisheries)