Wally the walrus, who has become a celebrity in Tenby after moving to Wales from Ireland, has now been spotted off the north coast of Cornwall.
Nathaniel Barry, of Padstow Sealife Safaris, thought it was a grey seal when he first saw it, but then the mammal lifted its head and he saw the distinctive tusks.
"I was just in shock," he said. "It's the first time I believe that anyone in Cornwall has seen a walrus."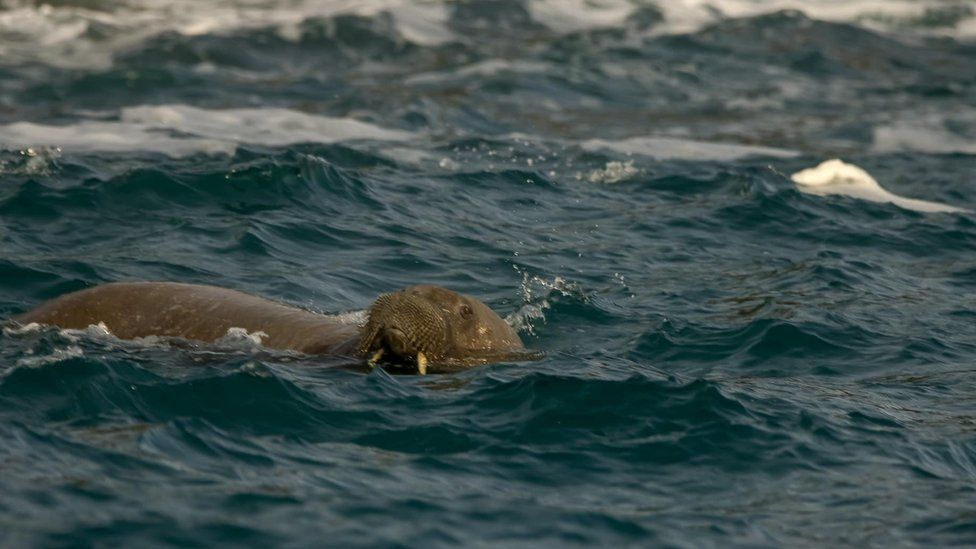 Wally was last seen swimming off into the direction of Tintagel, but sightseers are being urged to steer well clear of the animal.
Abby Crosby, marine conservation officer from Cornwall Wildlife Trust, said: "It's wonderful to hear he's on our coastline, but marine disturbance is a massive problem in Cornwall.
"We need to leave him in peace so he does not come to harm, which happens when they come into contact with humans."
Photo credit: Nathanial Barry / Padstow Sealife Safaris