When Lorenz Mäder created Wakatobi Dive Resort, he put into practice a ground-breaking conservation philosophy where business and conservation could (and does) thrive together. More than 20 years later and still going strong, the Wakatobi Dive Resort has been widely recognised as a world leader in sustainable reef tourism.
Read on to find out more and be inspired by Wakatobi Dive Resort's outstanding conservation success.
Tucked away off Southeastern Sulawesi, you'd be forgiven for thinking remote Pulau Tolandona, home of Wakatobi Dive Resort, would be immune to the pressures of modern life.
Yet it sits in an area once known for having some of the most destructive fishing methods in operation; dynamite fishing, cyanide fishing and muroami netting that crushes coral reefs, to name but a few.
It's thanks to the vision and dedication of Lorenz and the ongoing commitment of the resort's staff that Wakatobi is teeming with marine life to this day.
Wakatobi's Early Days
When Wakatobi's founder first settled on a location for a dive resort on Pulau Tolandona in the Banda Sea, he knew the magnificent coral formations of the area would need protection.
At that time, destructive fishing methods were common and spreading across many areas of the Indo-Pacific oceans.
Lorenz quickly realised the resort would one day face the same issues as other areas, yet there were no marine reserves in that region of Indonesia and few, if any, restrictions on fishing practices.
Rather than seeking governmental assistance, Lorenz reached out to the local communities and fishermen on the islands surrounding the resort.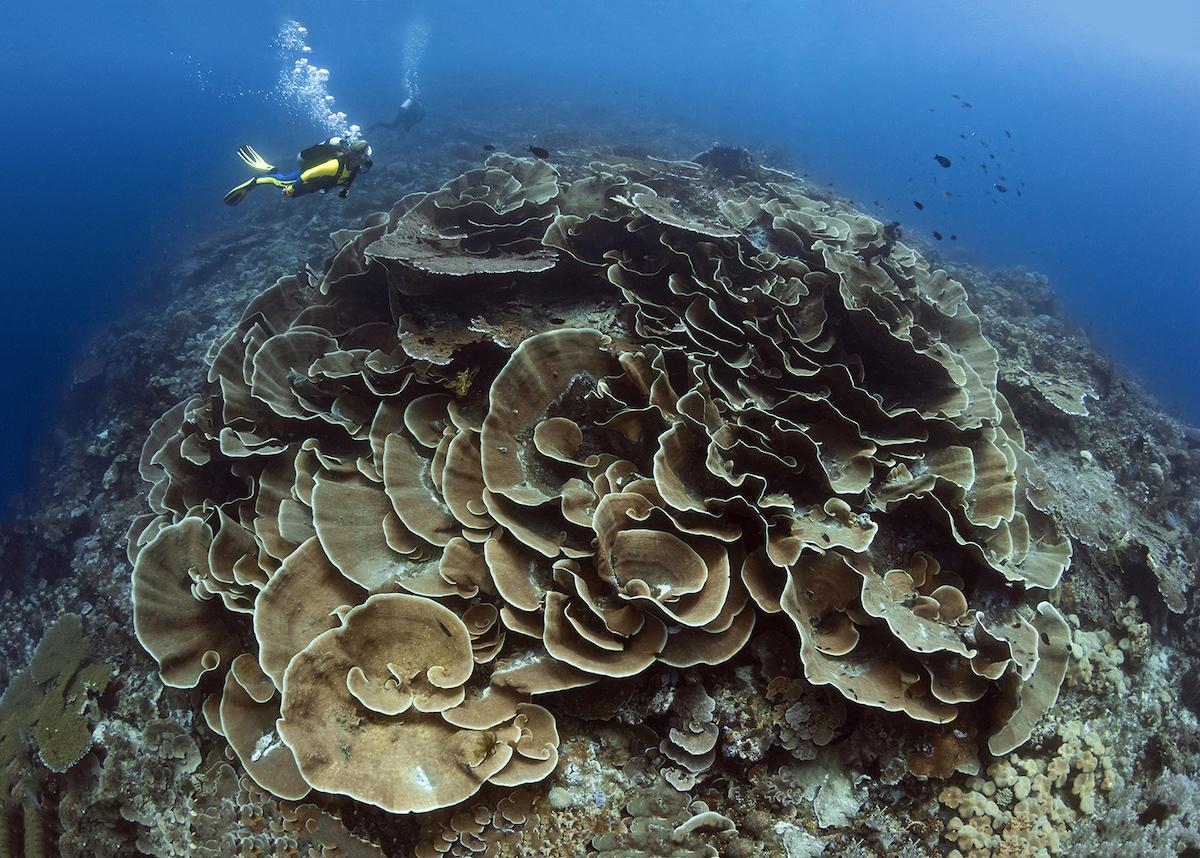 Funding would come from a portion of guest revenue, ensuring all who visited the resort would also be contributing to the protection of the reefs.
After negotiations, a deal was made in which 6 km of the Wakatobi reefs was declared a no-fishing zone in exchange for lease payments made to 17 local villages.
This was the start of the highly successful Collaborative Reef Conservation Program, which has gone on to receive numerous awards and become a model for proactive private sector conservation.
The Creation of Wakatobi National Park
Lorenz's creation of Wakatobi had more far-reaching impacts than anyone could have imagined at the time.
He named the resort Wakatobi – a word created by taking the first two letters of the four largest islands in the archipelago: Wangi-Wangi, Kaledupa, Tomia, and Binongko.
Not only did the resort create a precedent for private sector conservation, Lorenz set plans in motion that literally changed the map.
In 2002, the Indonesian government expanded the area created by the resort's conservation program to become Wakatobi National Park.
This huge 1,390,000 hectare park also gained its own new name on the map; Wakatobi. In 2012, Wakatobi became a UNESCO World Biosphere Reserve.
It is now one of the world's largest privately-funded marine protected areas.
More Than Money: Collaborative Reef Conservation
The Collaborative Reef Conservation Program has continued to evolve and expand from the early days and encompasses far more than the original lease payments.
Income from guest stays directly supports coral reef conservation, protecting the reefs for generations to come.
Working closely with local fishermen and villagers, Wakatobi is a proactive tourism resort that seemingly never stops in the pursuit of conservation.
This special resort:
Installs and maintains a network of moorings in the reserve and area harbours, eliminating anchor damage and ensuring reef conservation
Sponsors marine biology & ecology educational programs
Conducts daily beach clean-ups
Sponsors reef and fishing area patrols by local communities, police, military and rangers of Wakatobi National Park
The resort is also committed to the social welfare of the local community, extending far beyond the marine reserve.
Wakatobi Dive Resort uses traditional labour and materials to maintain the resort and supports the local economy by employing over 100 people from local villages, with equivalent salaries for both men and women.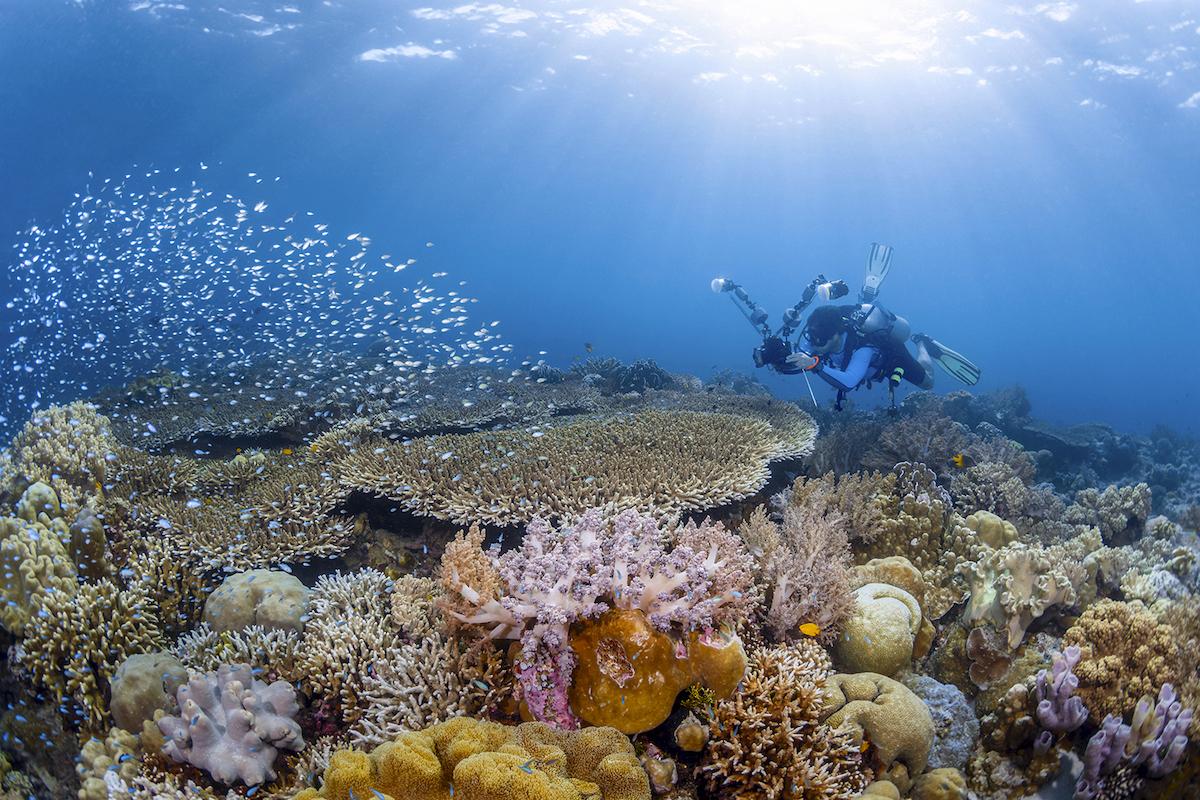 As if that were not enough, the resort also:
Provides electricity for the 500-person village on the island in exchange for a promise to respect the no-fishing zones on their traditional fishing grounds
Recognises the poorest need the most support to refrain from traditional and destructive fishing; employing 50 widows to produce tiles used on the resort buildings
Sponsor scholarships for orphans
Sponsors waste management on neighbouring islands
Provides educational materials for area schools
Created a credit program to encourage small-scale entrepreneurships as an alternative to the reliance on unsustainable fishing practices
The Rewards Are Easy to See
You only have to put your head underwater for a moment to see the rewards of the numerous conservation and social initiatives at Wakatobi Dive Resort.
The reefs are pristine and busy with vivid marine life.
It is no surprise to hear Wakatobi is known for exceptional diving and the resort's house reef and beach are also ideal for snorkelling.
Put your mask and snorkel on and you can meet numerous sea turtles in the shallows and find macro delights tucked away in the corals.
The local fishermen have also discovered that by honouring the no-take zones, the overall fish populations have rebounded, allowing fishermen to take sustainable harvests in selected areas.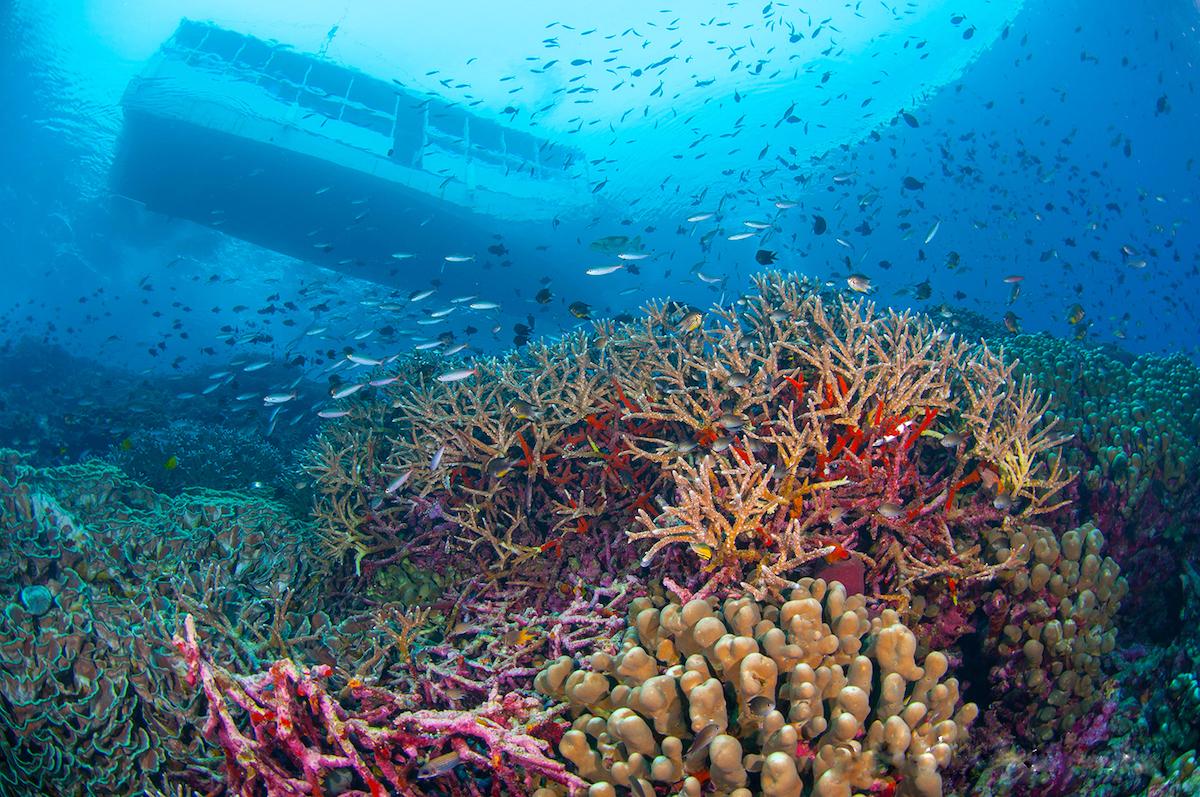 Lorenz is a true visionary in every sense of the word, having created a Wakatobi dive resort that supports both local communities and the ongoing conservation of the reefs, yet his approach was more pragmatic.
In his words:
"You can't pack up and move your resort when the diving is no longer good.
So it's better to do what you can to protect it, to enjoy it now and in the future."