Wakatobi Resort will reopen for business on 3 June 2022. This announcement comes as Indonesia has eliminated all quarantines for arriving international travellers and reinstates its Visa On Arrival programme.
Many international airlines have resumed flights to Bali and, as in years past, Wakatobi will offer their private guest charter flight directly from Bali to the resort.
In the interim, the Wakatobi team is conducting a rehearsal opening with a select number of repeat guests who were happy to travel to the resort during the month of May.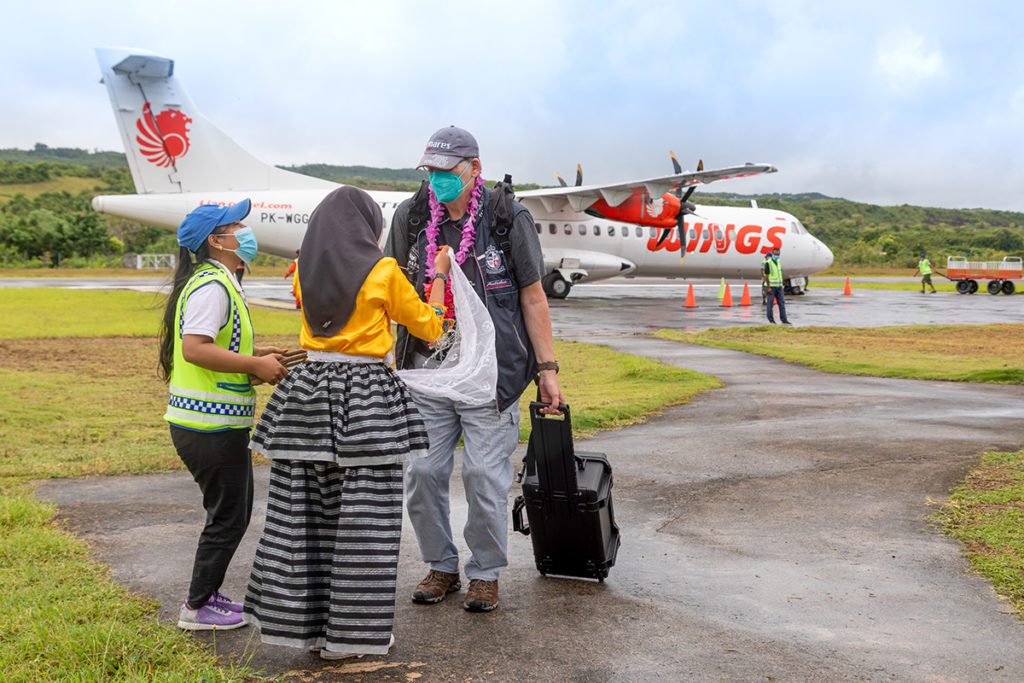 Welcome to Wakatobi
"We are excited to once again welcome guests from around the world," says resort founder Lorenz Mäder. "Wakatobi has always felt like a family, and that family includes all of our friends from around the world who come to share the magic of our island and our reefs."
"We're happy to be able to once again return to our Indonesia home away from home," said Pam Osborn. "We're already enjoying the diving and snorkelling, and especially the wonderful staff we have come to know over the years."
The resort closed its doors in March of 2020 because of the Covid-19 pandemic. Over the course of the 26-month closure, the management team has continued to make the welfare of its staff and the local communities their number one priority. Wakatobi has also continued to fund reef patrols, social programmes, and lease payments to the villages to ensure no-take agreements are honored and the reefs remain in prime condition.
The closure provided an opportunity to refresh the resort's physical property and infrastructure. All of the resort's iconic dive boats have been updated; the property has seen a number of significant repairs and improvements; the jetty has been widened and smoothed, and the airstrip received an upgrade under the supervision of a certified runway engineer.
The dive team reports that the reefs are in excellent health, and the local community and area fishermen remain committed to protecting the reefs. Several dive and snorkel sites that have not been visited for many years due to historic damage before the resort opened have now recovered to near-pristine status. Fish life remains abundant, and Wakatobi's fleet of dive and snorkel boats are ready to set sail as soon as guests arrive.
Wakatobi Resort is known as one of the world's premier dive and snorkel destinations, and is home to the House Reef, which has been named the world's best shore dive. Guests enjoy daily diving and snorkeling in a private marine preserve, along with fine dining and impeccable service.