How did you get started in underwater photography?
I'd been diving for several years and decided to 'do a season' as a dive guide in Croatia. I bought a compact camera to take with me. I didn't pursue a career as a dive guide after that but the photography bug definitely took hold.
What came first – diving or photography?
Diving definitely came first. In fact, I'm ashamed to admit that I'm a bit of an amateur with my camera above water. I took up photography to get closer to great marine animals and be able to show them to my non-diving friends.
What's in your underwater photography kitbag?
I recently upgraded to a Nikon D500 SLR camera in a Nauticam housing, which was a real treat to myself. I have a few ports and lenses and accompanying paraphernalia – the list becomes endless if you're not careful.
Favourite location for diving and underwater photography?
Scotland, remote UK dive spots and the sea lochs on the west coast.
Most challenging dive?
I was lucky enough to visit the Galapagos a couple of years ago, including the sea mounts at Wolf and Darwin. There are strong currents there, which bring in the big sharks, and you often have to use a reef hook or stay tucked in to avoid being swept into the blue. It's a challenging but exhilarating experience at the best of times. Toward the end of one dive, my buddy's weights somehow fell off. The dive guide managed to grab him, secure him with a reef hook and replace the weights, all in a raging current. He earned a big tip that day.
Who are your diving inspirations?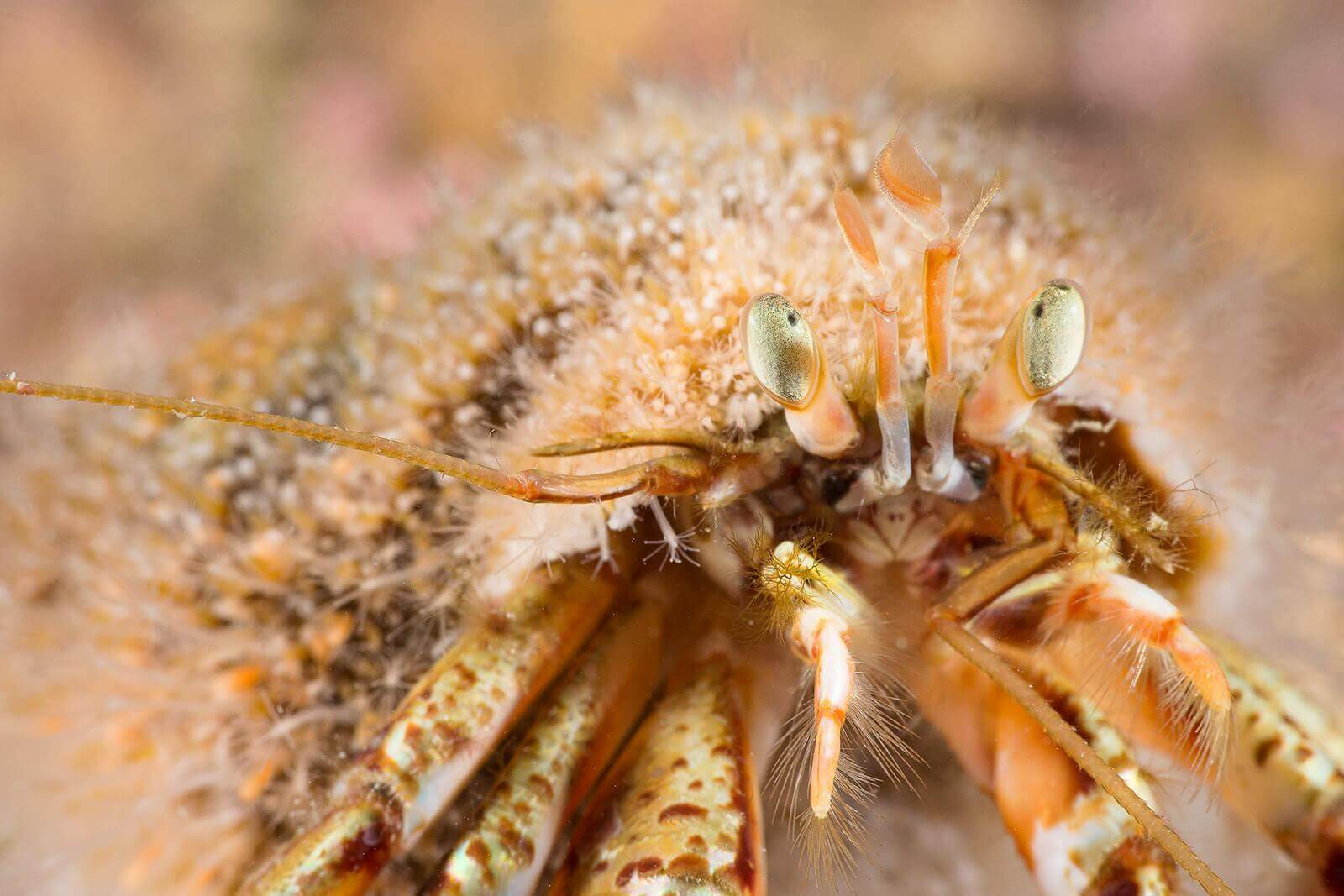 Alex Mustard has to be up there; the foremost UK underwater photographer by far, and very generous with his time, knowledge and encouragement to other photographers. I'll also put a shout out to my local club member Pat. We dived a German battleship together on her 80th birthday. She won't thank me for this publicity! I hope that I am as enthusiastic and capable of diving when I'm her age, although I worry what state the seas will be in by then.
Which underwater locations or species are still on your photography wish list and why?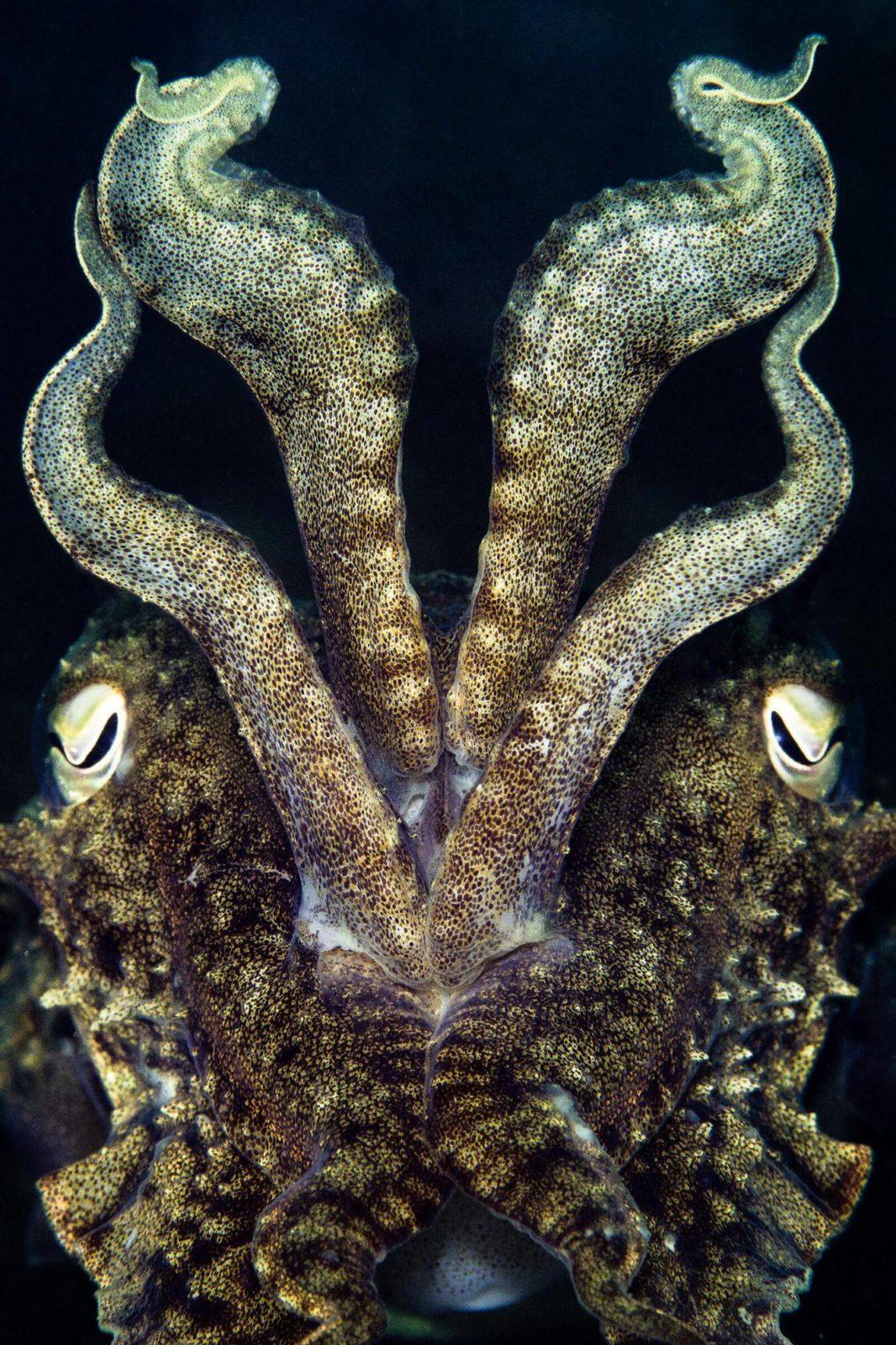 I would love to have that special moment where a relaxed, feeding basking shark swims past me in UK waters. I've been lucky enough to see a lot of great British critters but that one eludes me, for now.
What advice do you wish you'd had as a novice underwater photographer?
I've been incredibly lucky to be a member of the Bristol Underwater Photography Group and have benefited from a lot of invaluable advice from very talented photographers there, which has been so helpful, inspirational and helped me improve my photography greatly. I only wish I'd discovered them earlier.
Hairiest moment when shooting underwater?
I once overheated on a dive under Swanage pier. I had set my heart on photographing the tiny periclimenes shrimp, but there was a bit of a swell which meant keeping still was a real challenge. I had to brace myself and it was such an effort that after a couple of hours in three metres of water, I had to surface to cool down and relax. Not a problem I've ever had before or since in UK drysuit diving!
What is your most memorable dive and why?
I have so many great memories from diving, it is difficult to pick one. I once got the giggles for no apparent reason on a Red Sea reef at around 30m – narcosis may have been involved… It turns out when you double up laughing underwater you may end up doing a full 360 degree spin. My buddy was most bemused.
Kirsty Andrews
Find out more about Kirsty and her work on her website at or follow her on Twitter.