Scuba Diver contributor Stuart Philpott has teamed up with Pharaoh Dive Club in the Egyptian Red Sea to craft a unique underwater photography modelling workshop where those taking part will get an insight into what is needed to take eye-catching cover shots, and will have the chance to try their hand at shooting Miss Scuba UK models at various underwater locations.
Over the years, Stuart has become highly skilled at taking picture compositions featuring underwater models, either in the foreground, as the main subject for a front cover portrait, or placed somewhere in the frame to add perspective for a wide-angle scenic composition.
Stuart has used his experience to design a five-day workshop that completely focuses on the art of using models in underwater photography. He has compiled a series of presentations that will give photographers a unique insight into how to take underwater photographs using models in a variety of different composures and settings. Stuart will discuss how to set up the best compositions, the pitfalls he has encountered and useful tips he has learnt throughout the years. This will be accompanied by daily practical sessions at local shore diving sites, day boat diving and inflatable excursions.
Femininity is a key feature when selling and promoting magazines, so Stuart and Pharaoh Dive Club have invited four top Miss Scuba UK underwater models to accompany the divers during the week-long course. Please note this is not a 'glamour shoot' – the idea is to use the models to complement and enhance underwater compositions.
The plan is to practice new skills and pick up ideas from the group, as well as being prepped by Stuart. There will be daily image reviews with plenty of constructive critique and friendly banter.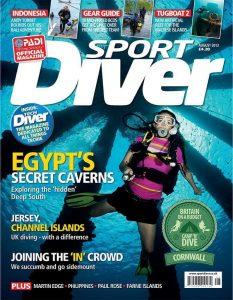 The schedule includes a freshwater swimming pool session using bubble curtains, different lighting effects, different colour kit set-ups, etc. There will also be a wreck photography day and a trip to The Rock and its famous anemones for some creative marine life/model compositions. Throughout the week, models will be using scuba, snorkelling gear, scooters, a variety of kit configurations as well as different swimsuits and wetsuits. Initially photographers will work and dive as pairs to refine their skills before spending some in-water time with the Miss Scuba UK models.
To get the best results, participating photographers should be equipped with their own camera, strobes or some form of external lighting, wide-angle lenses and a laptop computer to download images and do some basic picture editing. Cameras can be compacts, mirrorless or DSLRs.
Don't miss this opportunity to participate in a very special modelling workshop hosted by one of the UK's leading underwater photographers/journalists, plus the added bonus of four Miss Scuba models to photograph. Anybody wishing to attend must provide a brief summary of their photography experience, including camera equipment they are using.
Workshop details
The workshop runs from 23- 30 May 2018, and the package includes seven night's accommodation at Roots in a Deluxe Chalet, 'soft' all-inclusive, return airport transfers, unlimited unguided diving on the house reef, two dives by inflatable boat, two dives by hard boat, and the guidance/assistance of Stuart Philpott, who will be working with divers in the water, including sessions with Miss Scuba UK models.
Price: £1,125 per person sharing (flight not included).
www.stuart.pharaohdiveclub.com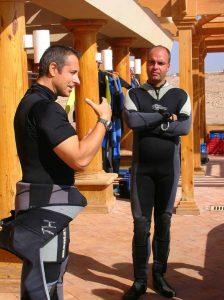 Stuart Philpott
Stuart began diving in the late-1980s and became an instructor for PADI, BSAC, SSI and TDI agencies before turning his talents to underwater photography. In the early 2000s he moved to Taba Heights in Egypt and set up a dedicated video and photography centre, diving four times a day and taking 1,000s of digital images for customers participating in Discover Scubas, training courses or just recreational diving. He then managed a photo centre at Hout Bay in South Africa and got to explore the entire eastern coastline from Cape Town to Sodwana Bay. Several years later he moved to Silhouette Island in the Seychelles and worked as a guide/photographer at the five-star resort. In a nutshell, Stuart has been travelling the world diving and taking pictures for the past 30 years. To date, he has written and had published more than 350 articles, plus two guide books, and produced no less than 75 front covers!
Stuart returned to the UK fulltime in 2011 and opened two small photography centres in Swanage and Portland, selling camera equipment and running regular underwater photo classes for groups and individuals, as well as overseas workshops to Egypt, Turkey, the US and the Bahamas. These custom-made workshops were designed for all levels from beginners using compacts right through to semi-pros using more-complex mirrorless cameras and DSLRs.