How did you get started in underwater photography?
As probably everybody did, I started with a small compact camera and small strobes. After a while the system didn't fit my needs anymore and I bought a used DSLR with a used housing. That was in 2007, when underwater photography also became more and more important to me.
What came first – diving or photography?
Diving came first to me and with the love to the underwater world, the photography also developed more and more, as I wanted to capture and keep the memories during the dives.
What's in your underwater photography kitbag?
My Canon 1DX Mk II and the SEACAM housing for sure. I also always have my SEACAM Superdome with me and a Canon 16-35mm wide-angle lens as well as the Canon 8-15mm Fisheye lens. If it's a macro location, I also take the Canon 100mm Macro lens as well as a SEACAM Macro port with me. If video is needed as well, I also take a pair of KELDAN lights with me. Usually I also have a SEACAM backup housing for a Canon 5D MKII with me.
Favourite location for diving and underwater photography?
There are so many places in the world which are very nice, but some of my favourite destinations are Egypt, South Africa and Indonesia.
Most challenging dive?
One of the most challenging dives for me were the dives in Greenland at -2° celsius water temperature. Depending on the day, dives sometimes only lasted 15-20 minutes until hands and feet were too cold.
Who are your diving inspirations?
I was truly inspired by underwater photographers in the early days by Eric Cheng from the USA and Norbert Probst from Germany.
Which underwater locations or species are still on your photography wish list and why?
Socorro is still very high on my list as I haven't made it there yet, as well as for the Sardine Run in South Africa. I also want to visit Antartica some time.
What advice do you wish you'd had as a novice underwater photographer?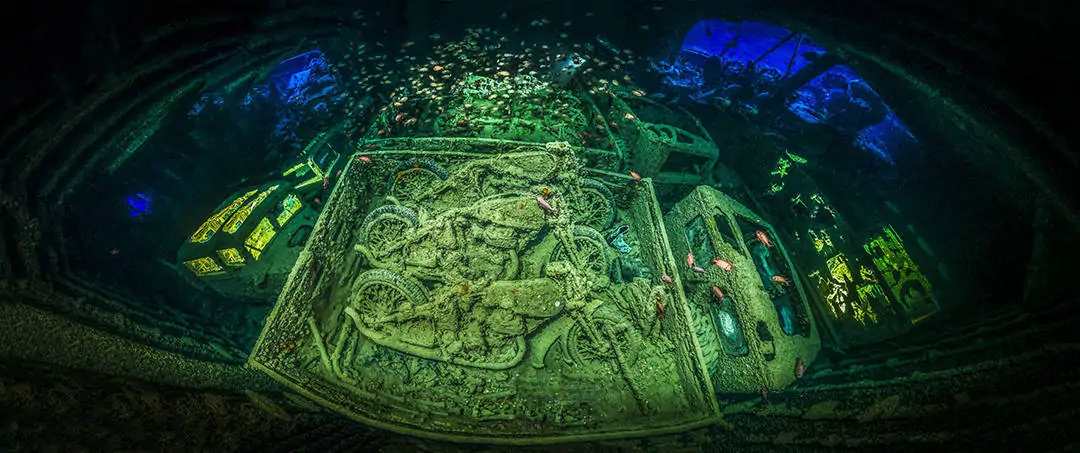 When I was new to underwater photography, I was looking at many images in magazines or online. Those I liked I tried to analyse as much as I could in terms of which perspective the photographer used and why, how the lights were set, which lens has been used and so on. In this way you get a good feeling for perspectives and lighting of the images.
Hairiest moment when shooting underwater?
When I shot a split image of a Humpback Whale in Oman – the whale hit me hard with its tail fin. The hit (on my hand) was just a few centimetres away from my head, so I was lucky that only the hand was injured.
What is your most memorable dive and why?
Probably the same dive with the Humpback Whale as it was very emotional, painful, but at the same time rewarding as I got one of my best shots from that particular situation.
Tobias Friedrich lives in Germany and started taking pictures with a DSLR underwater in the year 2007. Since then his images have been published in prestigious scuba diving magazines such as US Sport Diver, Unterwasser, Tauchen, Scuba Diver Through The Lens and many others. Several underwater photographic competitions, including Smithsonian's Ocean Views, Ocean Art, Epson Red Sea, Beneath the Sea, and Celebrate the Sea also have honoured his work as well (Awards). He is always passionate for new challenges and up for new, creative ways in underwater photography.