How did you get started in underwater photography?
I wanted to show people the beauty of the underwater world which I'd been admiring for more than 20 years.
What came first – diving or photography?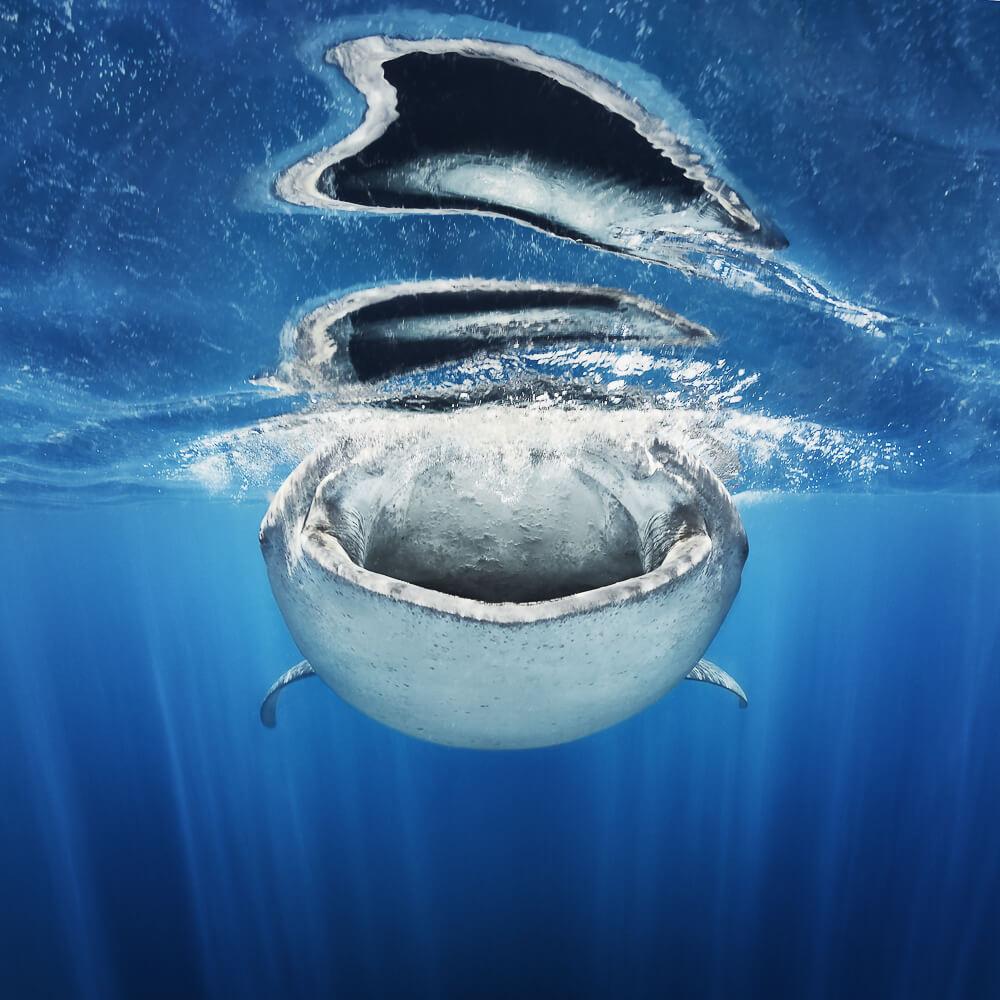 Diving. I did my Junior Open Water at the age of 12 which was the lowest age limit for scuba divers at that time, so clearly diving came first.
What's in your underwater photography kitbag?
A Hasselblad X1D-50c. For macro I use the XCD 120mm Macro with the external SMC-1 and for wide angle, the XCD 21mm. As for lights, I use the Ikelite 160 strobe or Keldan 15000 video lamps.
Favourite location for diving and underwater photography?
Yucatán. One location and so many opportunities for underwater photography. From unique macro critters in Cozumel, through to sail fish, mantas and whales sharks near Isla the Mujeres, to adrenaline diving with sharks and crocodiles. And there is always an option to dive in cenotes.
Most challenging dive?
Every dive when I am trying to take a picture of the year!
Who are your diving inspirations?
Inspirations, for me, come from great, classic portrait photographers and then I look for similar emotions and expressions underwater. My most favourite photographer is Gregory Crewdson and I hope one day to do underwater what he does on the surface.
Which underwater locations or species are still on your photography wish list?
I have imagined one photo of a snake and I keep it in my head. One day I will find an anaconda in Amazonia River and take that shot.
What advice do you wish you'd had as a novice underwater photographer?
Do workshops! Not one workshop, or workshops at your local dive centre. Sign up for workshops with top underwater photographers regularly and at every stage of your photographic career. First in your country and then internationally. Or find a photographer who is still actively shooting the photos you like and contact them. Give yourself a chance to dive with your favourite photographer.
Hairiest moment when shooting underwater?
A certain shot was in my head. It required Oceanic Whitetips, sunset and a boat. I organised everything perfectly. The sharks were friendly and peaceful. I went in the water with my buddy ready to make a dream come true, but nature had a different plan. The sun was going down and it got dark underwater. Oceanics from one moment to the next became fast and aggressive. We found out why you need those white PVC sticks underwater. Instead of taking photos I had to constantly defend myself with a camera.
What is your most memorable dive and why?
Diving in the Indian Ocean when the tsunami hit Thailand in 2004. If you do not know what it's like to dive when a tsunami wave is passing over your head, I am happy to tell you when we meet!
Wildlife and underwater photographer Jacob Degee was born in 1979 in Poland. He trained under the supervision of Dr. Alex Mustard during workshops in Indonesia, the Philippines and the Cayman Islands. He has been scuba diving since 1992 and a diving Instructor since 2002.
He mainly photographs portraits, but specialises in shark photography. He won second place in the Up & Coming category of the 2018 Underwater Photographer of the Year Competition.
See more of Jacob's work on his website or on Instagram.