How did you get started in underwater photography?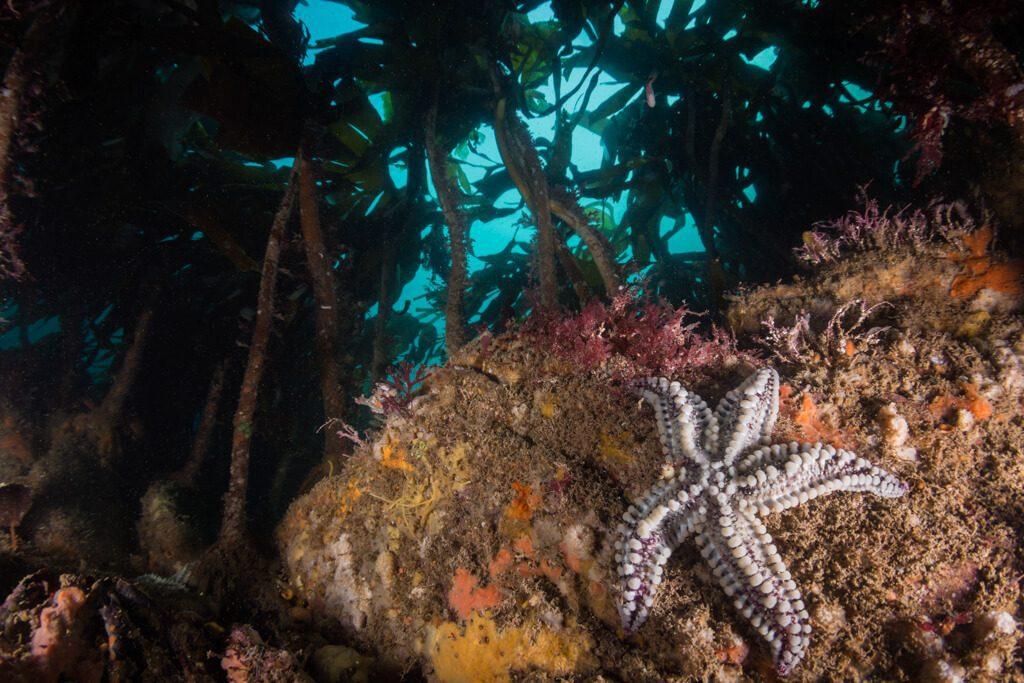 I started pursuing underwater photography during my degree course BA (Hons) Marine and Natural History Photography at Falmouth University in Falmouth, UK.
What came first – diving or photography?
In terms of photography as a whole, I picked up a camera before I ever strapped on a BCD. However, with regards to underwater photography, diving definitely came before. It's important to get the hang of your buoyancy before picking up a camera underwater as most systems are pretty bulky and cumbersome.
What's in your underwater photography kitbag?
The past couple of years I've been using a Nikon D7200 with a Nauticam housing and two Inon strobes, but on my last shoot I used a Nikon D500 in a Nauticam housing.
Favourite location for diving and underwater photography?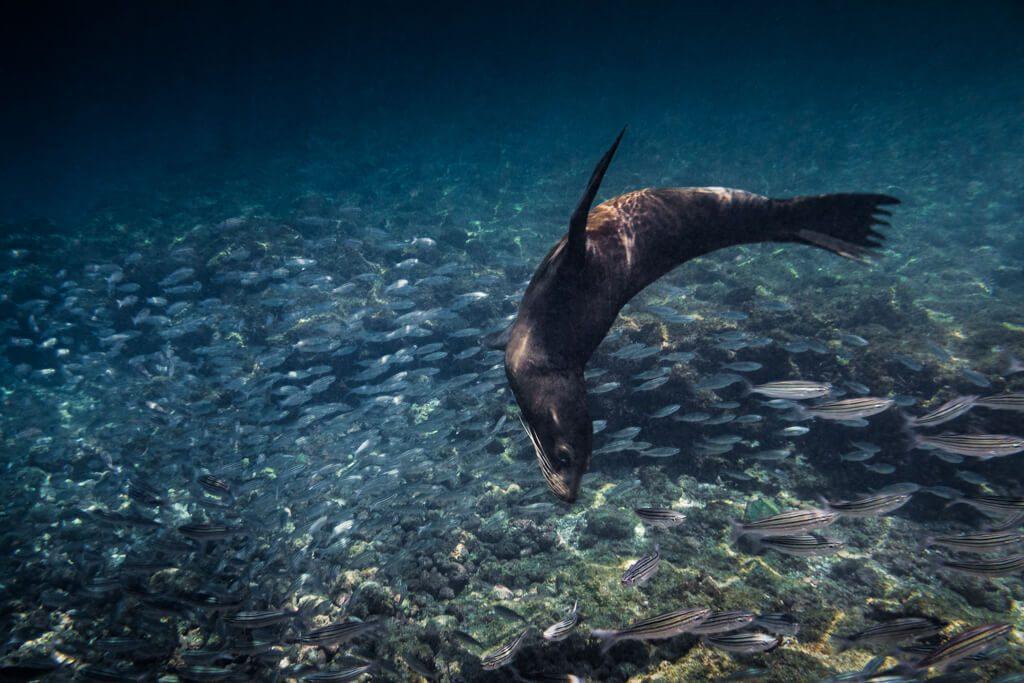 That's a hard one. I've loved and appreciated all the locations I've dived and photographed in for different reasons. I think in terms of biodiversity and interesting dive locations, the Galapagos was my favourite. However, for photography I'd say that some of my time spent laying in the rivers of the Pacific Northwest and the Red Sea were my favourite.
Most challenging dive?
I'd say that some of my most challenging dives took place in the Galapagos, as the currents there can be quite strong, and the locations are quite remote.
Who are your diving inspirations?
Some of my diving inspirations include Paul Nicklen and Cristina Mittermeier of Sea Legacy, Ian McAllister of Pacific Wild, Thomas Peschak, and David Doubilet for the advocacy in the protection of our marine environments through photography and video.
Which underwater locations or species are still on your photography wish list and why?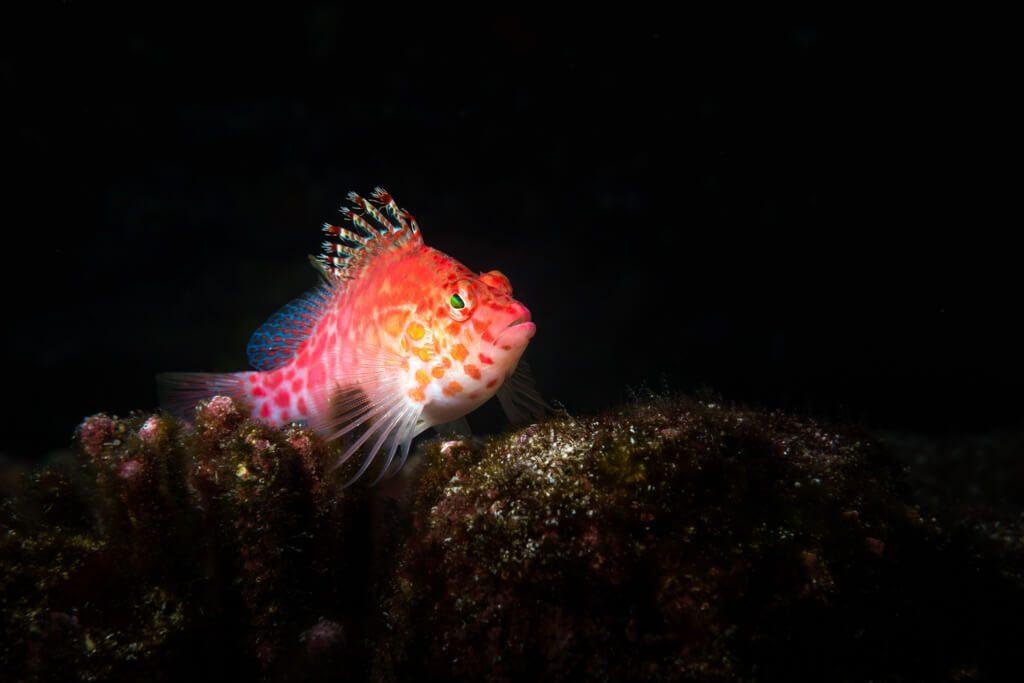 I have always wanted to freedive and photograph Orcas in Norway, but I would also love to go to the island of Coiba off Panama and photograph some of the incredible species that live there.
What advice do you wish you'd had as a novice underwater photographer?
I wish I had known proper strobe placement when I first picked up the camera compared to what I know now. When lighting a subject you need to be careful not to light the water column between the lens and your subject so as to minimise backscatter. I think that could have saved quite a few of my shots when I was just starting out.
Hairiest moment when shooting underwater?
Thankfully, I haven't had a particularly hairy moment underwater, yet. I'd say that the closest thing would be enduring the currents in the Galapagos, however these were also some of the most rewarding dives with some truly remarkable species.
What is your most memorable dive and why?
Whilst diving in the Red Sea, I spotted a Hawksbill turtle swimming on its own. As I swam next to it, getting closer so I could get a better shot, it noticed it's reflection in my fisheye dome port and became curious. It immediately swam towards me, then stopped and stared at itself for a good five to 10 minutes just tapping on my lens as I snapped photos of it. It was such a great experience that I'll never forget.
Austin Ferguson  
Austin Ferguson is a wildlife and underwater conservation photographer and filmmaker from Bainbridge Island, Washington. He is currently based between Bristol in the UK and Hansville, Washington. Austin is a graduate of Falmouth University's Marine and Natural History Photography program in the United Kingdom, and Capilano University's Documentary Film Production program in North Vancouver, BC.
In 2018 he placed third in the Underwater Photographer of the Year's Emerging Talent category. He has also been nominated for the inaugural Wildscreen Photo Story Panda Award in the Emerging Talent category. He is a certified PADI Dive Master and PADI Underwater Photography Instructor with experience diving, snorkelling, assisting and shooting on projects in the Galapagos Islands with the Galapagos National Park, the Cape Eleuthera Institute in the Bahamas and in remote wilderness locations such as the Tongass National Forest in South East Alaska. He also has experience as a canoe guide and has lead multi-day whitewater canoe trips as long as 17 days in Quebec and Ontario, Canada.
See more of Austin's work at: https://austinrferguson.com/