How did you get started in underwater photography?
I was already a wildlife photographer on land before I went to work in the Philippines for Coral Cay Conservation in 2006. I bought a compact Canon Powershot A620 camera with underwater housing and got hooked from there. The results from such a tiny camera astounded me and I still use it on some work projects today.
What came first – diving or photography?
Diving came first. I learned to dive in 1998 around Portland in Dorset – it was another eight years before I took a camera underwater. Looking back, I wish I'd had a camera on some of those earlier dives, but I do think everyone should dive for a while without a camera. You get to master buoyancy properly and notice more without the distraction of the technology hanging off your wrist.
What's in your underwater photography kitbag?

Mainly I use a Canon 5D MK III in a Nauticam housing with Inon Z220 strobes. I use a variety of macro and wide-angle lenses, close-up lenses, little and large dome ports, and I have a new snoot to play with this year. I still have my old 5D MK II and Ikelite housing which gets used occasionally for teaching or remote photography. Plus, my old Canon A620 – still going strong after 13 years.
Favourite location for diving and underwater photography?
Almost anywhere in Scotland really. The waters are clear and abound with wildlife and spectacular scenery – I just don't get up there often enough from the south coast. Closer to home, the Jurassic Coast in Dorset has some great sites including some sites where you just can't move for the number of rays or fields of pink sea fans.
Most challenging dive?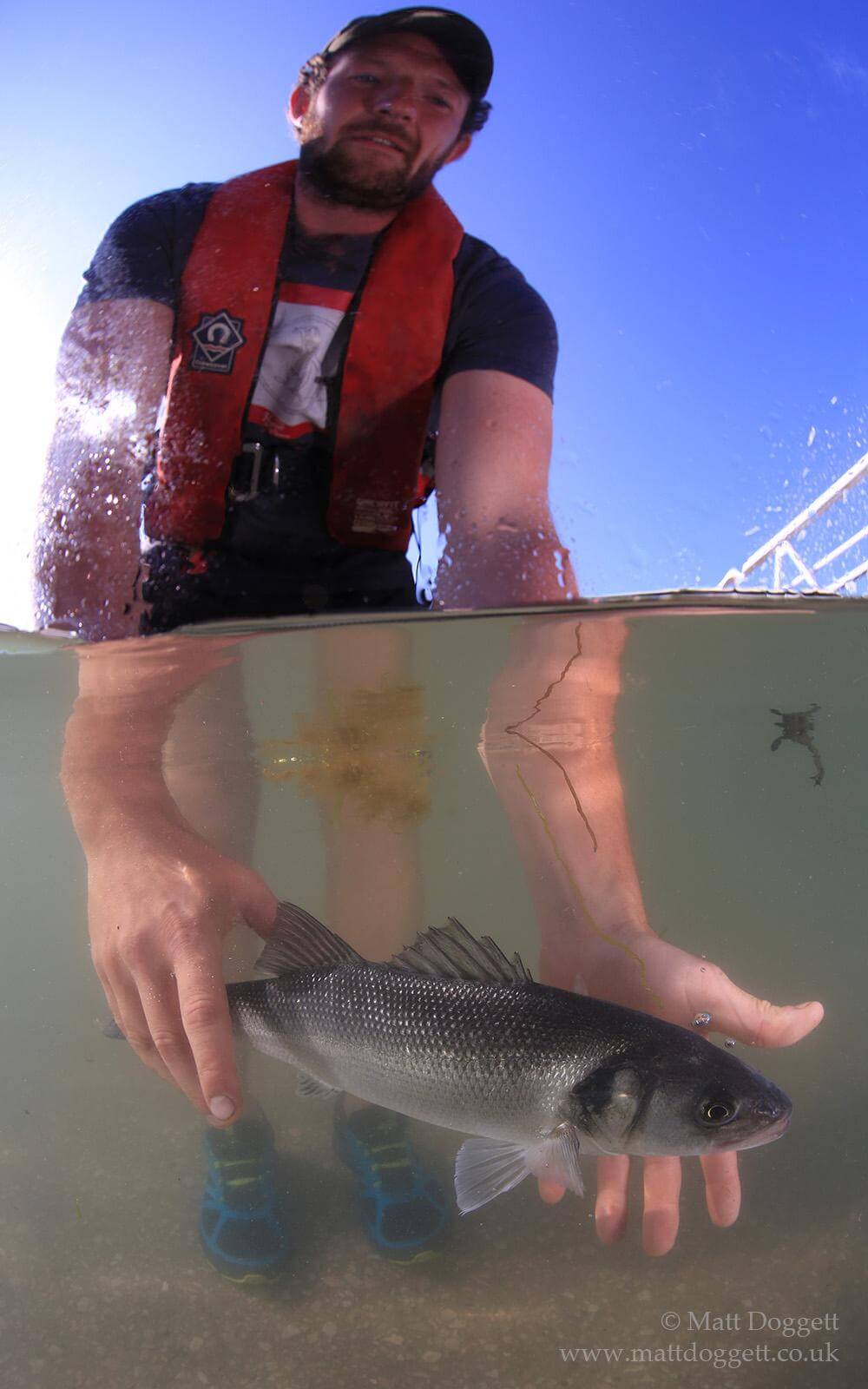 This has to be surveying and photographing the cooling water outfall channel of an operational nuclear power station! The water was turbid and fluctuated rapidly from hot to cold, playing havoc with our senses. The current was quite strong and huge bass and mullet would loom up out of the gloom and disappear again. It was very eerie and hard to concentrate but we got the job done.
Who are your diving inspirations?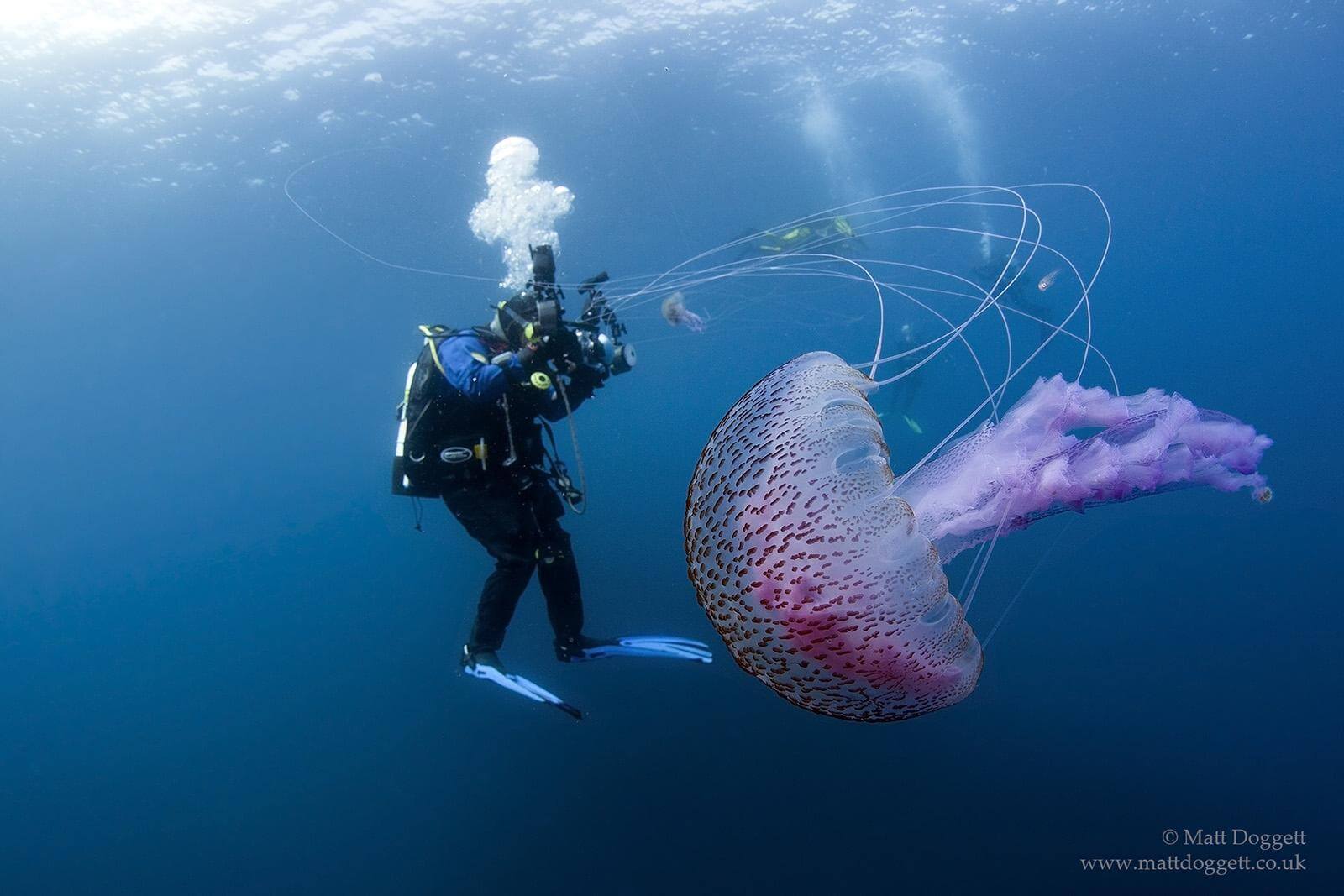 Alex Mustard offers constant inspiration to keep improving the quality of my images and to try new techniques. Brian Skerry shines a light on really important conservation stories and drives me to use my images to enhance awareness and knowledge of the marine environment. My friend, Richard Shucksmith, is great company on any dive trip and another prime example of how dedication to underwater photography can help drive both individual success and promote conservation projects. Another friend in Dorset, Lin Baldock, is a wealth of knowledge on UK marine life and habitats – she inspires me to keep learning and diving for the rest of my career.
Which underwater locations or species are still on your photography wish list and why?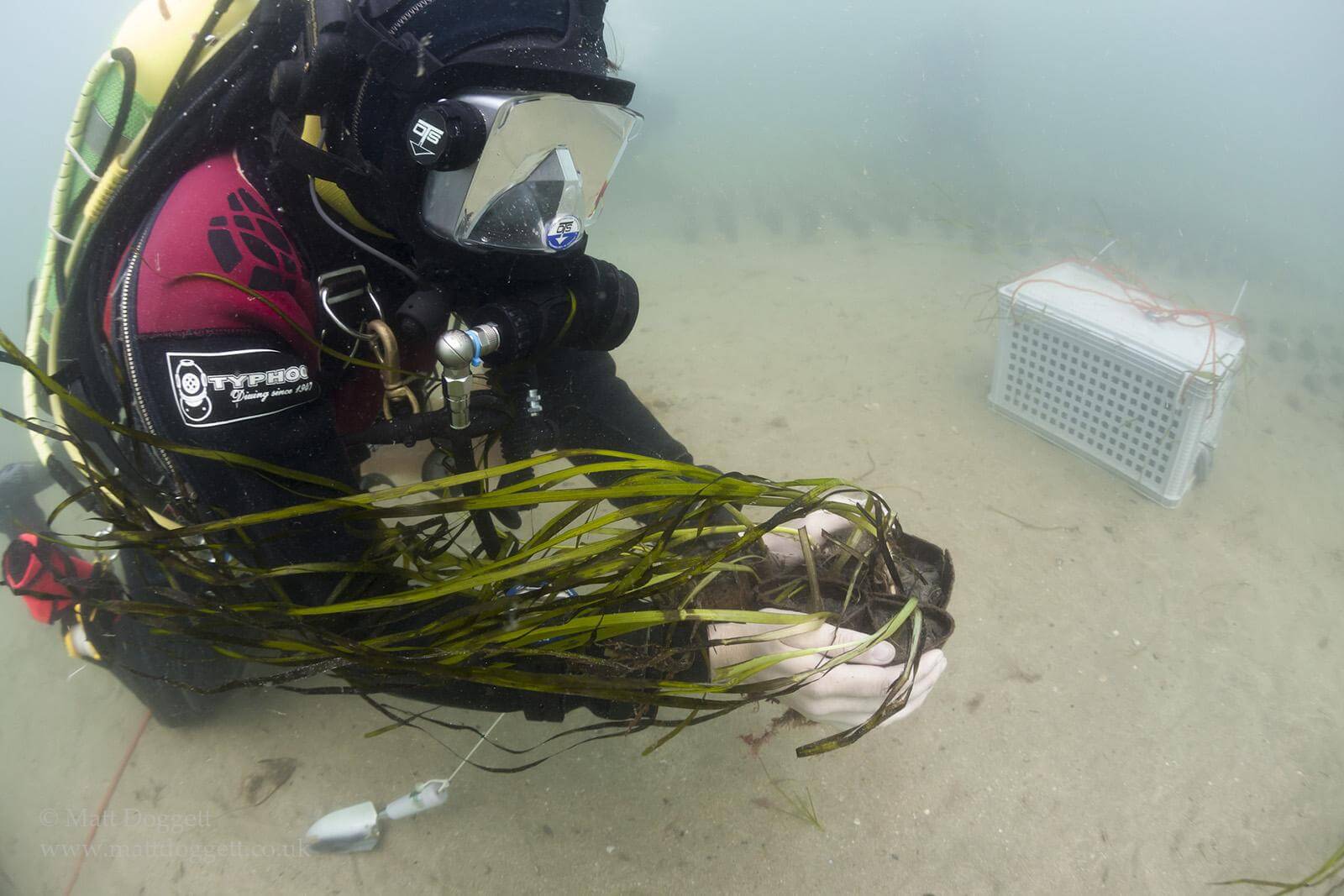 I really just want to see more of the UK's underwater world. We have so much to explore around our shores and so much still to discover – I love being able to find new sites and find out new things about the species around our shores and use the images to help raise awareness of the need to conserve all this for our future. Even the shallowest, most obscure looking sites can yield some tremendous creatures and stories about our underwater world.
What advice do you wish you'd had as a novice underwater photographer?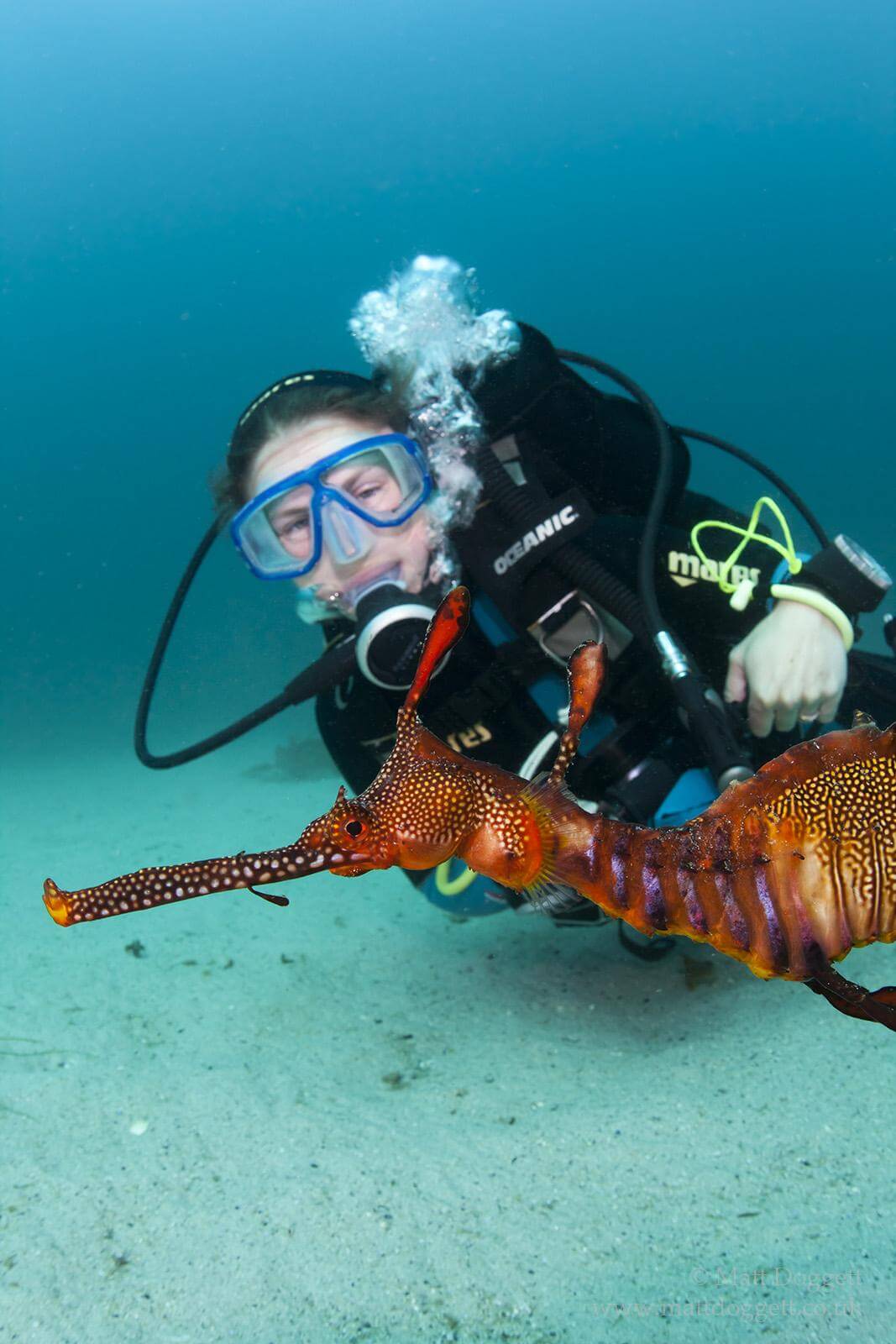 I wish I'd learned about proper lighting technique sooner. I certainly messed up some cracking opportunities in the early years by getting the lighting totally wrong. Alex Mustard's latest book Underwater Photography Masterclass really has helped me improve things, particularly with regard to wide-angle images.
Hairiest moment when shooting underwater?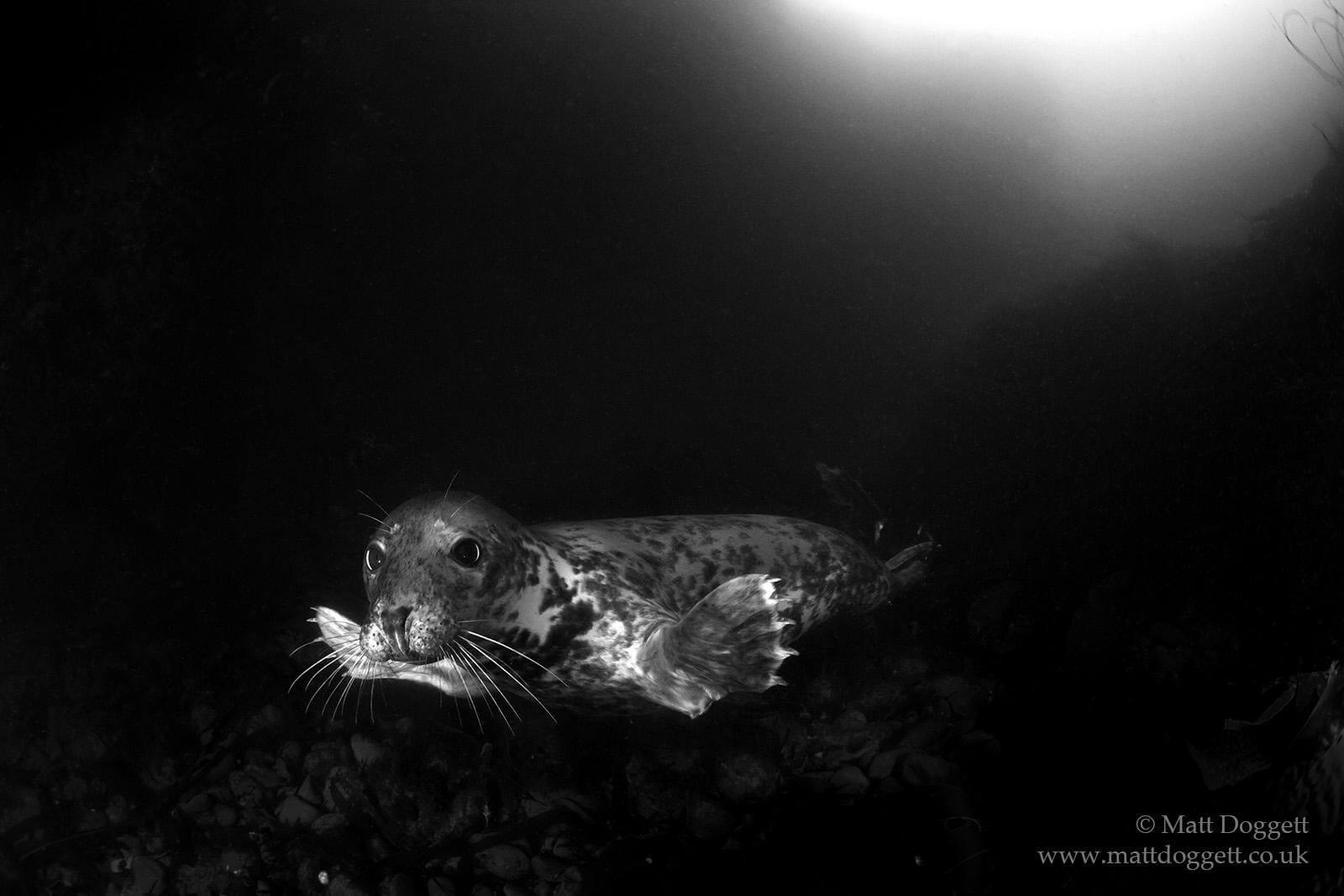 This was in Loch Carron in Scotland a few years back. I have dived the site many many times and know how strong the currents can be. I got disoriented during a night dive on returning to shore and decided to surface to get a visual fix. But an unexpected squall had started to blow up the loch with pouring rain and driving a strong surface current. I managed to swim to shore but landed at the base of a steep, rocky headland. I had to climb up a short rocky cliff in the dark, in the rain, in the wind, in my twinset with my camera to get to safety. I was exhausted. Not one I'd rather repeat. I took the next day off diving.
What is your most memorable dive and why?
Diving around Apo Island in the Philippines was incredible. You basically drift dive around all the reefs in crystal clear water, passing over bubbling gas vents, abundant hard corals, watching and being surrounded by huge shoals of bigeye jacks, and all the time wondering which turtle to point your camera at next. The way the island's fisheries, tourism and economy are run is a prime example of sustainable management. There was never a dull moment and a week I'll never forget.
Matt Doggett 
Based in the south of England on the edge of the New Forest National Park, Matt Doggett began diving in 1988 and got hooked on wildlife photography during a trip to South Africa more than 12 years ago. Since then, he's been fortunate to visit some incredible places as both an ecologist and photographer.
He holds a PhD in marine biology from Bangor University and works as a self-employed marine ecologist. He balances this with an increasing amount of photography and filming work. Read more about Matt and his work