How did you get started in underwater photography?
For as long as I could remember, I had been interested in marine life and always wanted to try diving. When I did start diving and was able to see the amazing life we have in our seas, I knew straight away that I wanted to get into underwater photography.
What came first – diving or photography?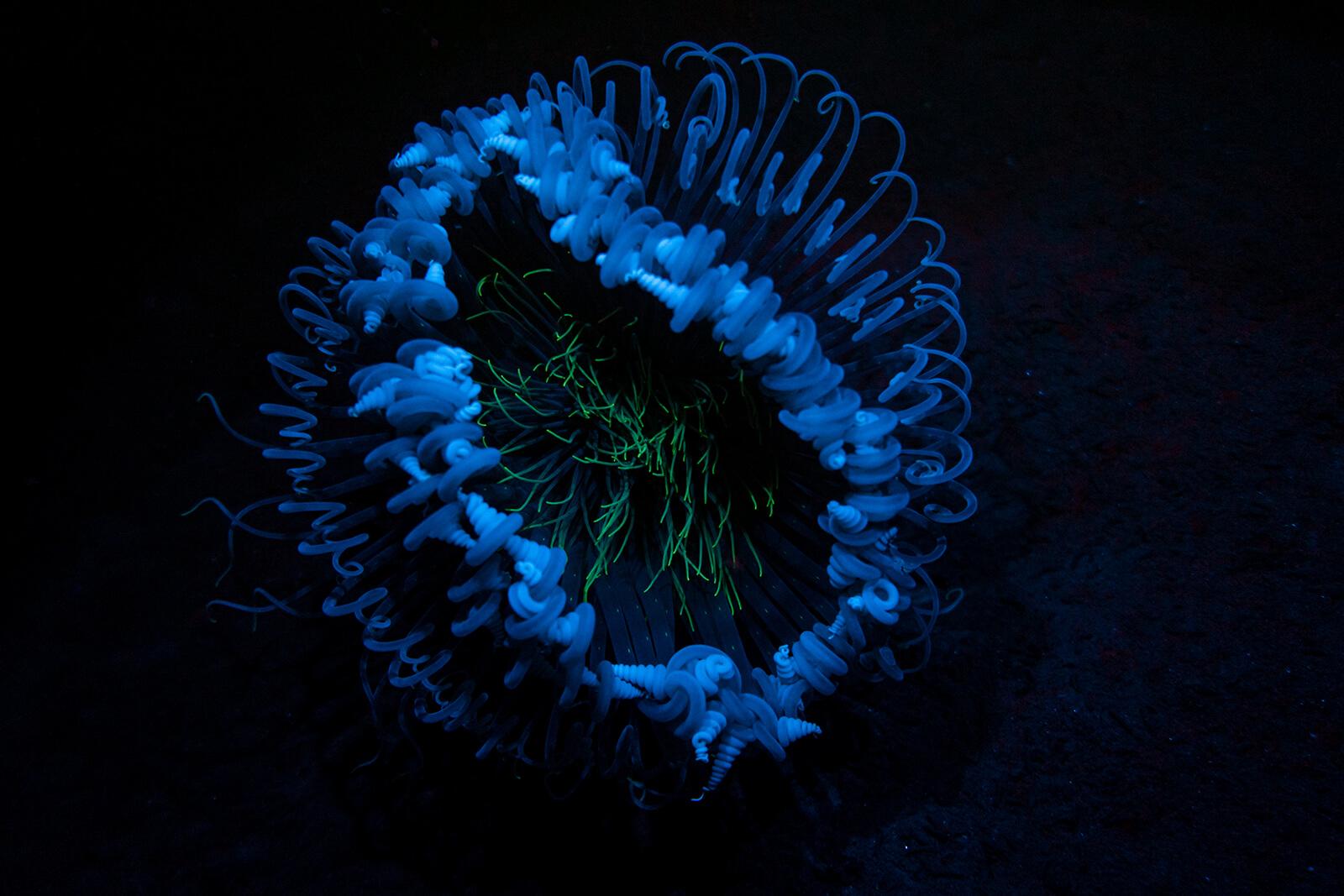 Diving. I started diving in 2009 with a local BSAC club in Dundee, then got my first camera in 2012.
What's in your underwater photography kitbag?
A Canon G7x MkII, Fantasea FG7XII housing, two Light & Motion GoBe+ lights with 850 wide heads and the Nightsea heads for underwater fluorescence. I also use Y12 and FireDiveGear 67mm barrier filters.
Favourite location for diving and underwater photography?
The west coast of Scotland and the sea lochs. The variety of habitats and life in our waters is just incredible.
Most challenging dive?
In addition to being one of my favourite places to dive, the Falls of Lora at the entrance to Loch Etive, can also be the most challenging. With extremely fierce tidal currents there is only a very small slack water window, meaning careful planning and timekeeping are required. With amazing topography and life to be seen at this site, it's always worth the effort.
Who are your diving inspirations?
Too many to name really. There are so many great photographers out there with such amazing work. I love seeing fantastic images of the life found in British waters – particularly those by Dan Bolt, Kirsty Andrews, and Jason Gregory to name just a few. Underwater fluorescence is a huge interest of mine so I find the work of Charles Mazel, Shawn Miller and Jim Obester really impressive.
Which underwater locations or species are still on your photography wish list and why?
As well as the many places in the British Isles I have yet to dive, I would love to dive in Antarctica and see some of the unusual species that live under the ice. Another place that's high up on my list is Browning Pass, Vancouver Island, which just looks incredible to dive.
What advice do you wish you'd had as a novice underwater photographer?
A better understanding of lighting underwater would've helped a great deal, and also being familiar with using manual shooting to move away from using auto much earlier.
Hairiest moment when shooting underwater?
This is probably when snorkelling in Shark Bay, Koh Tao. The visibility wasn't great, and I was concentrating on looking out for young blacktip reef sharks, so much so that I found myself face to face with a titan triggerfish that was feeding in the shallows. He quickly let me know I was too close so needless to say I paid a bit more attention to where I was going after that.
What is your most memorable dive and why?
I am lucky in that I have quite a few dives to choose between as my most memorable, however one that I keep coming back to is a dive at St. Abbs on the East coast of Scotland. I had dived St. Abbs several times before but on this particular dive the conditions were perfect and as well as all of the other abundant life there, I saw my first octopus on a UK dive. I was able to get a single image before it shot off into the distance.
James Lynott
I live near Dundee and most of my diving is done around the coasts of Scotland. I find the variety of habitats and life to be found here amazing. A particular interest of mine is underwater fluorescence photography and I have been investigating which species fluoresce in the waters around our coasts, with some surprising results.
See more of James's work on his website and on his instagram page