Not one, but two ultra-rare orange lobster have narrowly avoided the pot – after an eagle-eyed shopper spotted them on sale and alerted management to their scarcity.
Former fishmonger Joseph Lee was in his local Makro store in Leicester last week when he clocked the colourful crustaceans in the lobster tank and instantly knew they were unusual.
Live lobster are usually dark brown or grey, and only turn bright orange after they have been cooked – only one-in-30-million lobster naturally have the vivid orange hue.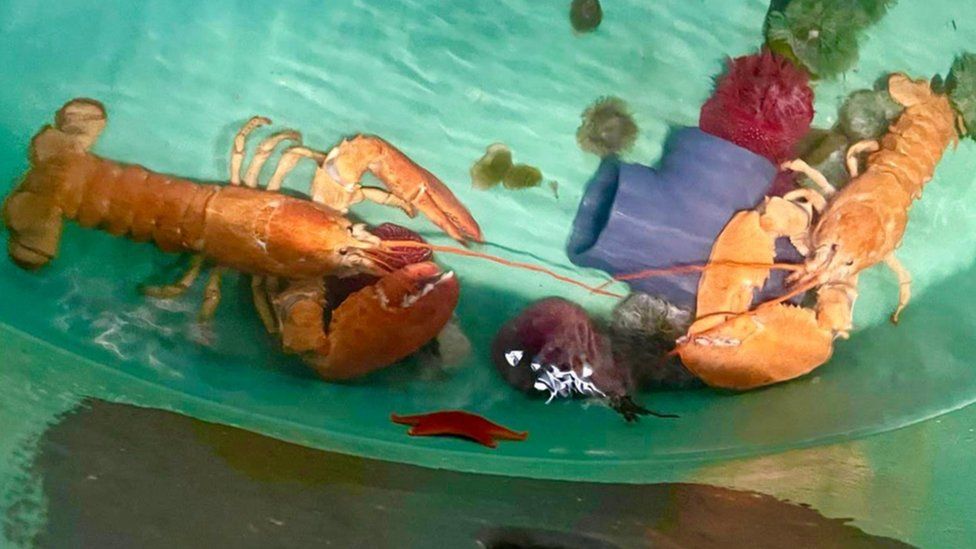 After speaking to the team at Makro, he managed to persuade them to donate the rare lobster to the Birmingham SeaLife Centre.
Store manager Anthony Burrage said: "When they arrived in store from our delivery partners we realised they were unique and not the norm. We called our Quality Assurance department and they did the rest – they are now safely at the SeaLife Centre."
Back in October, another orange lobster was saved from being cooked and is at the SeaLife Centre in Blackpool.
Photo credit: National SeaLife Centre Birmingham