Turtle time! North Sulawesi's Lembeh Strait is best known for some of the world's best muck-diving, but yesterday, it welcomed 110 cute little new arrivals – baby green turtles!
According to Dive Into Lembeh's GM/owner Miranda Coverdale, a large green turtle appeared on the beach right in front of the resort about two months ago and laid 114 eggs right on the waterline. As the incoming tide would have washed them all away, staff quickly made a wooden crate, measured exactly how deep the eggs were buried and very carefully placed them in the same way as the mother laid them – and then crossed their fingers!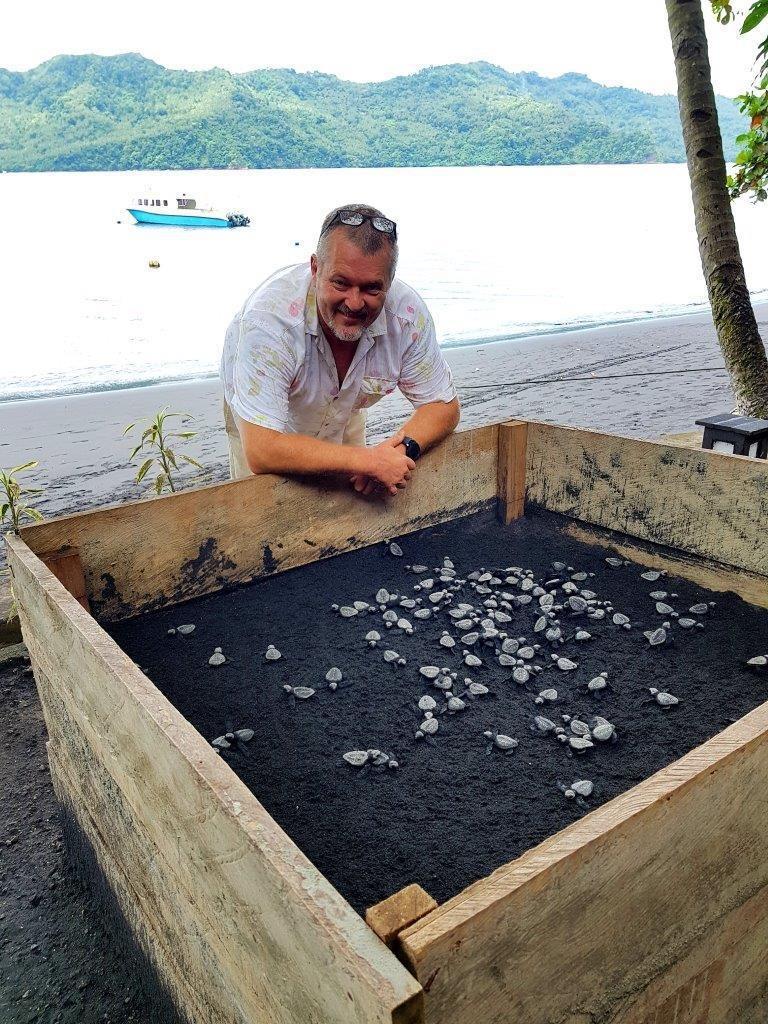 On 30 April 2018, Miranda and her team were overjoyed to see they have 110 tiny hatchlings crawling around in the crate, and these were all released back into the sea by staff and guests.
There are four eggs left which are moving around, so Miranda says she is hoping these remaining eggs hatch soon.
Miranda added: "This is the second time this year we have been blessed with a turtle visiting to come lay her eggs in front of the resort, and we hope it wasn't the last!"