Whitsunday tourism operators dive in to help restore local reefs and plant 1000 corals
During a challenging time for tourism, local operators have dived in to help plant almost 1000 corals and conduct research on the archipelago's key reefs.
As part of the Great Barrier Reef Foundation's Reef Islands Initiative, more than 30 tourism guides and operators have been trained and upskilled in local reef restoration, led by our partner Reef Ecologic.
Vessels and staff from Red Cat Adventures, Ocean Rafting, Prosail, True Blue Sailing and Daydream Island, along with Coral Sea Marina and Whitsunday Regional Council representatives, have worked alongside Reef Ecologic to deliver the coral planting and research, and staff were thrilled to be back out on the water and contributing to the health of local reefs.
Great Barrier Reef Foundation Managing Director Anna Marsden said the Great Barrier Reef is our unique living icon, and we should be proud that it's our responsibility to look after it.
"This irreplaceable ecosystem is home to thousands of species of marine life, and Reef islands play a critical role in saving the Reef for future generations," Ms Marsden said.
"However, our Reef and its marine life are coming under pressure from a growing combination of threats. Our Reef needs a network of climate change refuges and the Whitsundays has been identified as a critical site that needs to be future-proofed through the Reef Islands Initiative.
"Since launching the Reef Islands Initiative in the Whitsundays in February, we've been working closely with the local community, including Traditional Owners and tourism operators, to identify the priority actions and areas for restoration, and we'll work with them to make these important projects happen."
The Reef Islands Initiative is a 10-year program pioneered by the Great Barrier Reef Foundation. The Great Barrier Reef Foundation's Reef Islands Initiative is supported by funding from Lendlease, the Australian Government's Reef Trust, the Queensland Government and the Fitzgerald Family Foundation.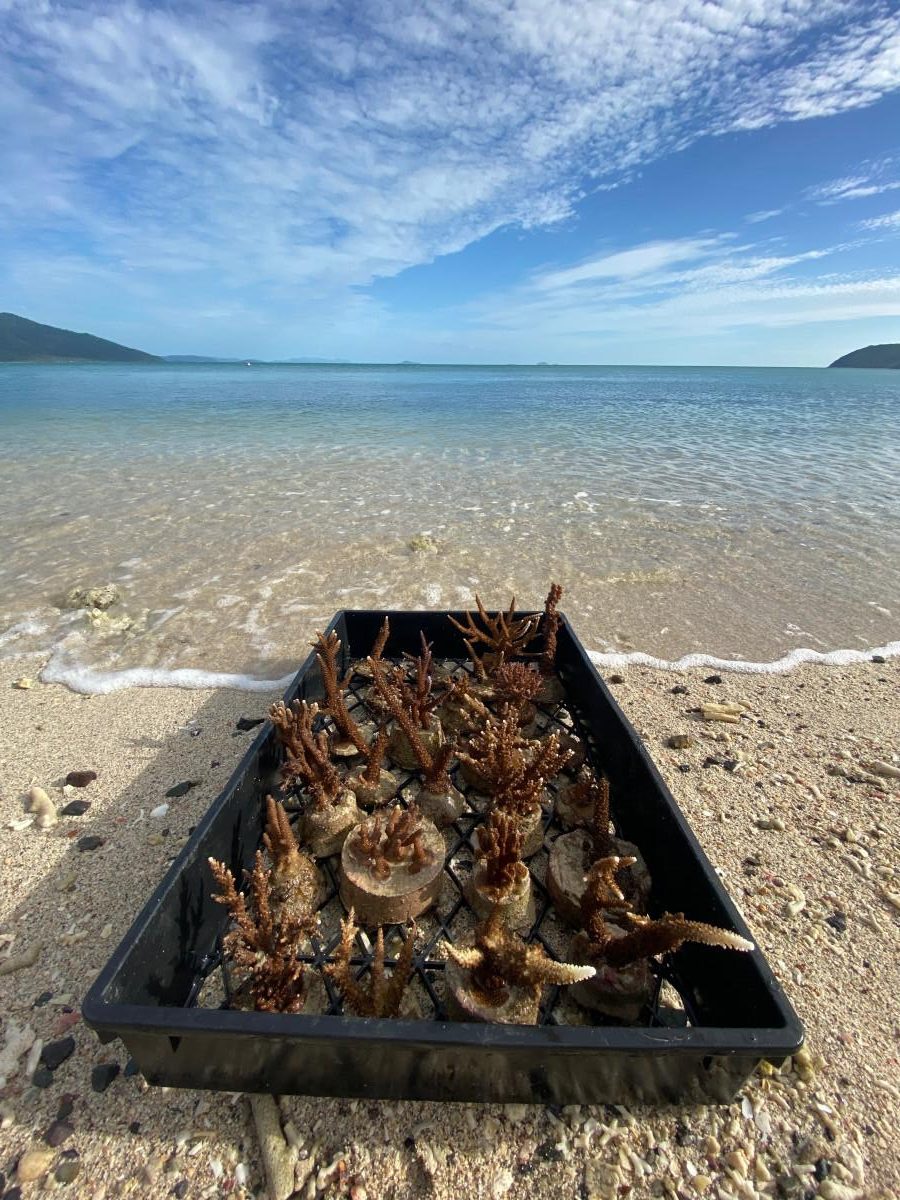 Tash Wheeler, CEO Tourism Whitsundays said:
"The Whitsundays is located in the Heart of the Great Barrier Reef and without a doubt, it is the jewel in our crown. Ensuring its health is paramount for Whitsundays tourism operators.
The incredible work being done by The Great Barrier Reef Foundation's Reef Island Initiative in partnership with organisations like Reef Ecologic and local marine operators is outstanding. Not only are we seeing amazing results from the outplanted corals, but the initiative is also helping to engage our marine operators in the education and restoration of the stunning fringing reefs The Whitsundays is so well known for. We want to continue to build on this amazing work and be known for having an incredible diverse inshore reef that visitors will be able to enjoy."
Sharon Smallwood, Whitsunday Charter Boat Industry Association, commented:
"We are extremely grateful to our partners at Reef Ecologic and the Great Barrier Reef Foundation for including our tourism operators in this wonderful work.
The past few months have been an incredibly tough time for the marine tourism industry, which has essentially been in hibernation due to Covid-19.
Getting tourism operators and crew back out on the water to assist in out-planting corals has provided meaningful activity and inspired our reef stewards to continue sharing this good news story as visitors return.
We look forward to a continuation and expansion of these partnerships and are excited about what our collective successes will mean for the future of the Great Barrier Reef."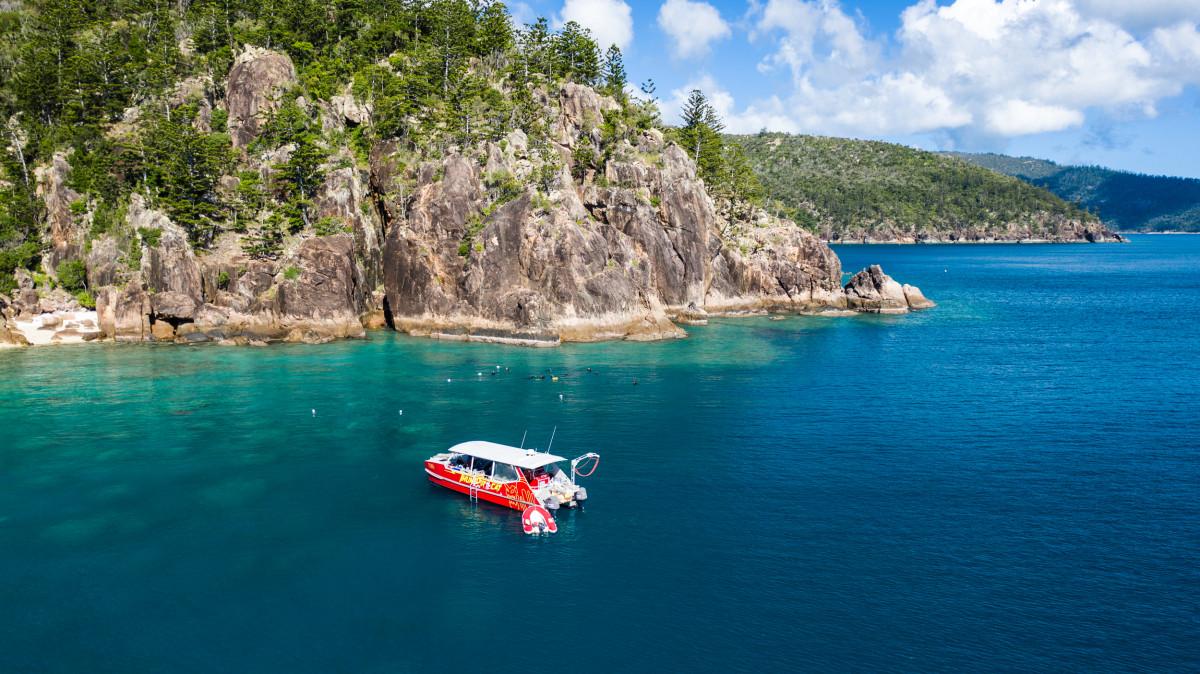 Adam Smith, Reef Ecologic said:
"Often scientists just work alone, but to amplify your message and create champions you've got to go on a journey with people.
"It is brilliant seeing these volunteers work with us and pointing out the fish they know and looking at their favourite bommies and seeing us collectively heal them and help them."
Article provided by Great Barrier Reef Foundation
Photo Credit: Reef Ecologic, Johnny Gaskell
Want more conservation-related articles?
500 Green Turtle Hatchlings Released
Ceningan Divers release online Education Centre to promote environmental conservation
Florida Passes New Bill to Stop Further Sales of Shark Fins