Nestled in the crystal-clear waters of the Bunaken Marine Park is the picturesque island of Siladen, a scuba diving wonderland.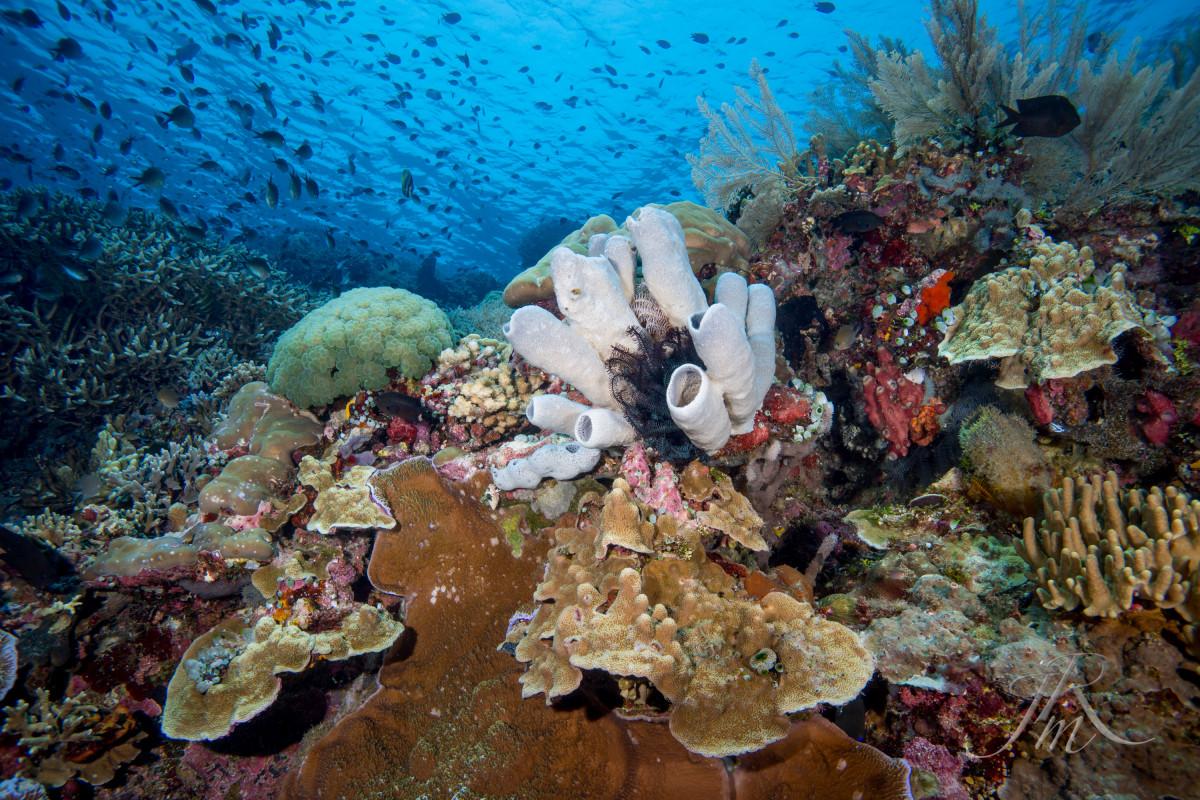 Sat at the very heart of the coral triangle, the Bunaken Marine National Park (BNMP) covers roughly 890 square kilometres, 3% of which is terrestrial, including the islands of Siladen, Bunaken, Manado Tua, Mantehage, and Nain.
More than 390 species of reef-building coral, thousands of species of reef fish, and countless species of invertebrates call Bunaken Marine Park home.
The extraordinarily high levels of marine biodiversity found within the park, combined with rising levels of eco-tourism, mean than Bunaken Marine Park is considered one of the world's premier tropical water scuba diving destinations.
Bunaken Marine Park offers divers several distinctive styles of diving, and with over 50 dives sites within proximity to Siladen Resort & Spa, you will never get bored diving here.
With such a fantastic choice of dive sites, it is challenging to pick a top 5, but these are our current favourites.
Siladen Jetty
One of the Bunaken Marine Parks signature dives and is only a short walk from Siladen Resort and Spa. The shallow reefs are covered in pristine corals, and the deeper wall is encrusted with enormous sponges and gorgonians. Something that makes this site unique is the variety of anemone and anemonefish that can be found here, especially on the reef top.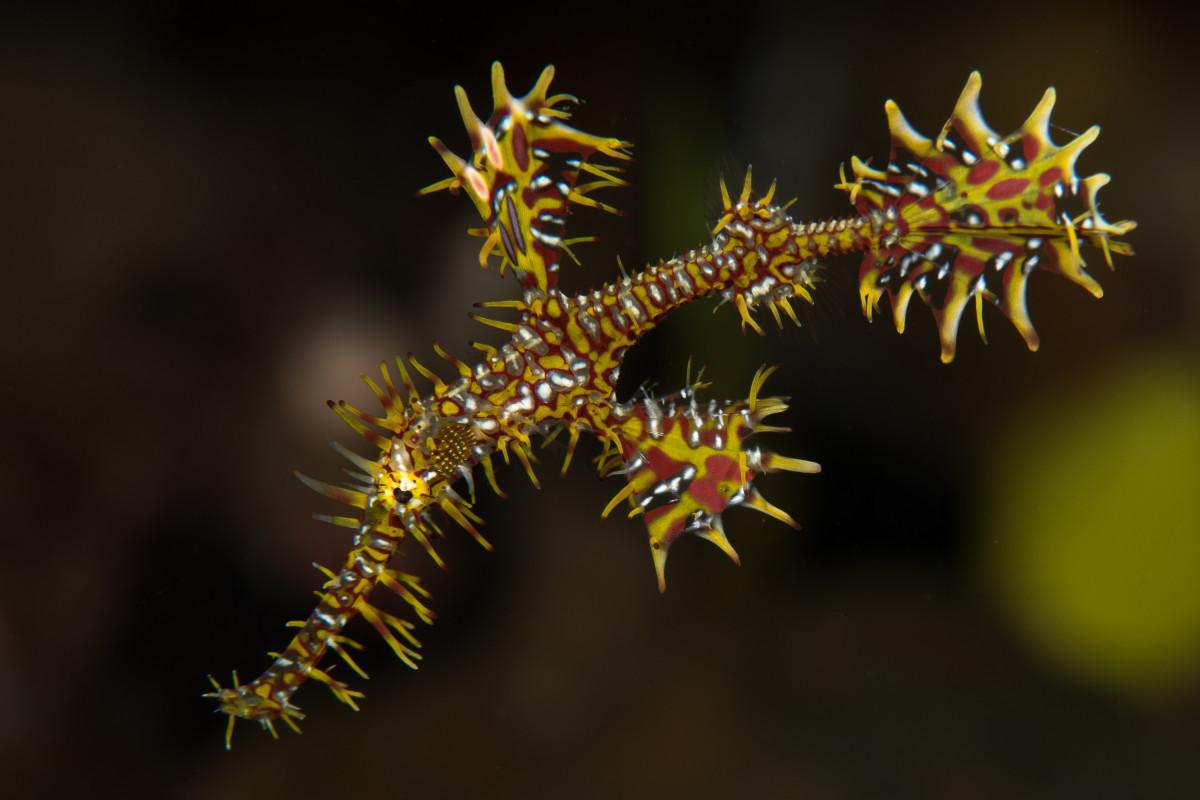 Currents are usually a consistent drift, so expect to see lots of fish playing in the blue. If you keep a close eye on the wall, you might be rewarded with ghost pipefish and several less common nudibranch spices. There are also numerous cracks and little caves that are sometimes hiding baby reef sharks.
Lekuan II – Bunaken Island
Lekuan is the signature dive of Bunaken Marine Park. A spectacular dive site famed for the impressive numbers of turtles that live on this bottomless vertical wall. The wall its self is encrusted in ancient sponges, sea fans and black corals, and the top of the reef has an incredible coral garden. Here you are almost guaranteed encounters with enormous green and hawksbill turtles, often more than ten in less than one hour.
But this dive offers so much more than countless turtle encounters. The top reef is alive and dancing with countless colourful reef fish and numerous macro critters such as nudibranch, ghost pipefish and many species of shrimp. While reef Sharks and Tuna patrol the inky depths below
Tanjung Kopi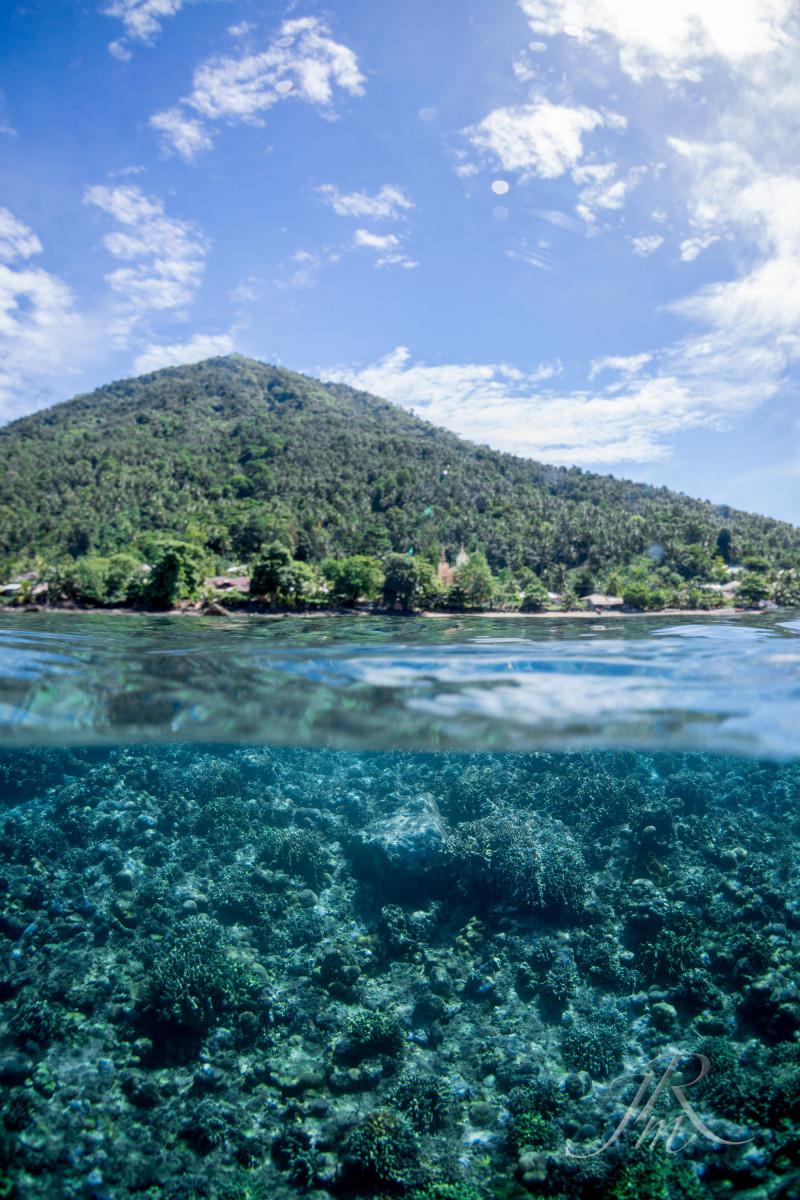 This dive site is another that should not be missed. Here you can find two walls meeting and a large flat plateau that drops to around 30 metres. On the flat plateau, you will discover breathtaking corals and enormous sponges.
The real action takes place on the corner where the walls meet. With a little current, the corner becomes fishier than any aquarium imaginable. Huge Napoleon wrasse emerge from the depths, while enormous schools of batfish and black snapper congregate to feed. These massed congregations of fish then draw in the bigger predators like sharks and Tuna, making Tanjung Kopi one of the most thrilling dive sites in the Bunaken Marine Park.
Mandolin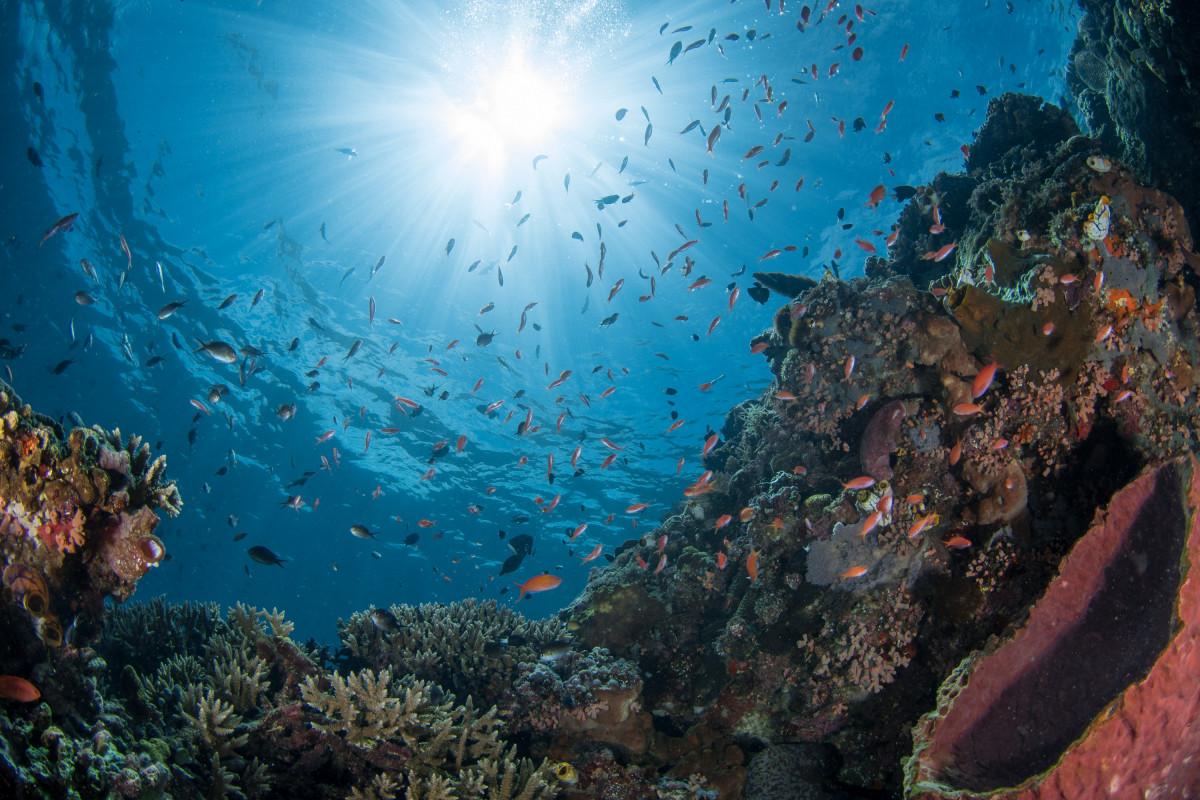 Another of the Bunaken Marine Parks stunning wall dives Mandolin boasts enormous sponges, ancient sea fans, and some huge black coral trees. Many cracks and crevices are usually hiding moray eels and giant lobsters. A large school of black snappers is regularly encountered close to this impressive wall dive and Make sure to keep an eye out for passing eagle rays and Tuna.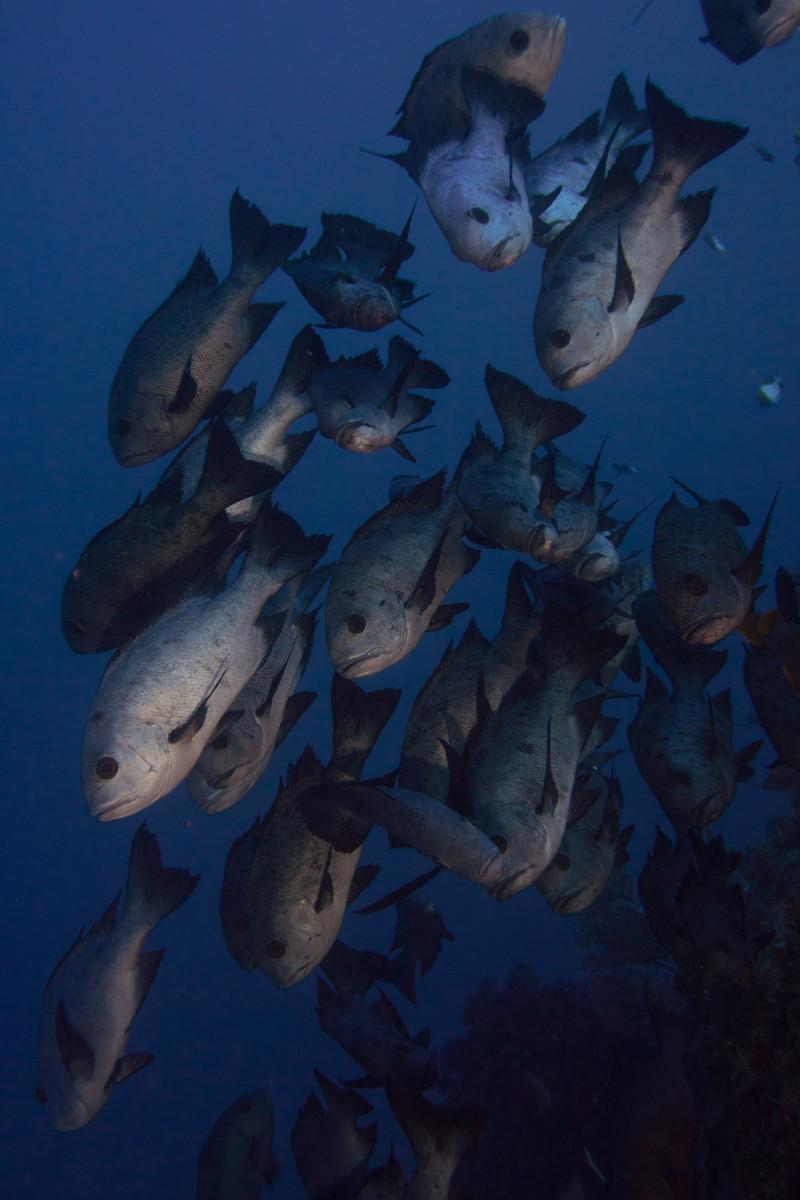 In the shallows Is a fantastic coral garden where a massive population of anthias pulse above the reef a perfect for long safety stops and snorkellers. The wall is home to many sizeable black coral bushes, and a large school of black snappers is regularly spotted. Make sure to keep an eye out for passing eagle rays and Tuna.
Bolung
Located on the main island of Manado this caters for macro enthusiasts, This gentle sandy slope harbours countless photogenic macro critters, typical encounters include frogfish, leaf scorpionfish, various types of pipefish, and many nudibranchs.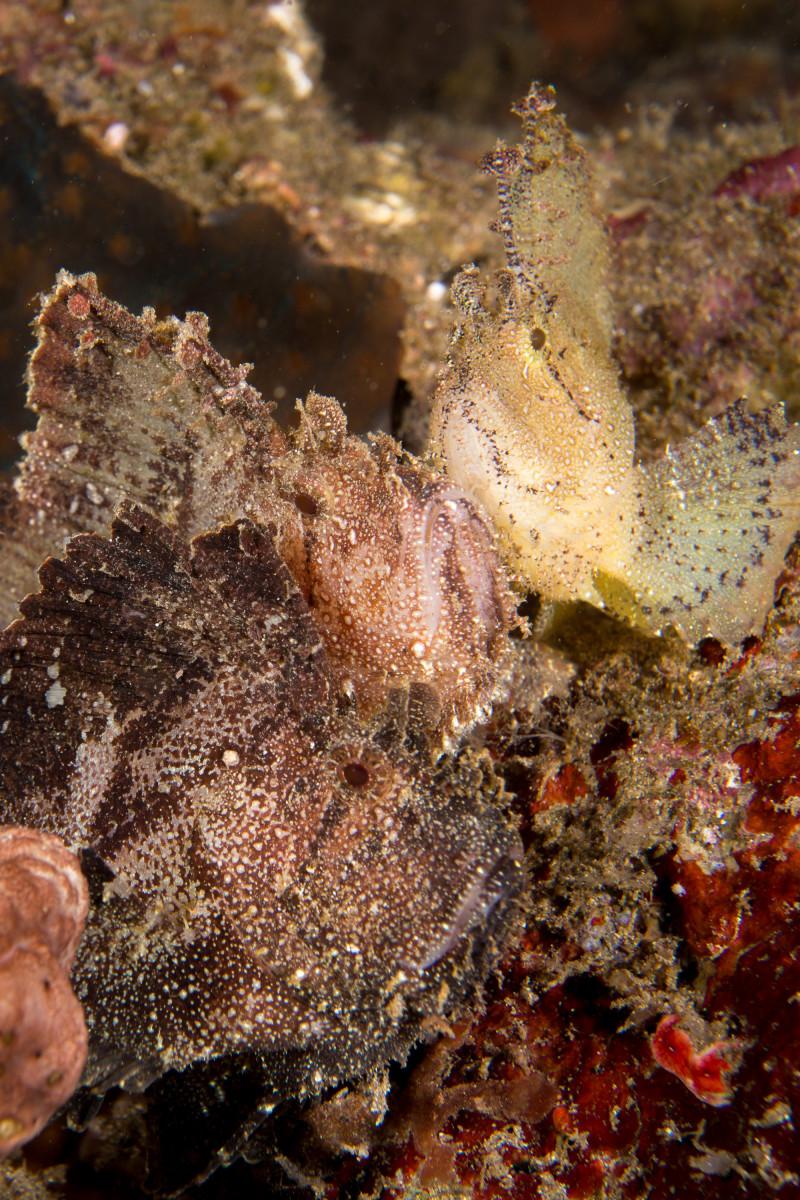 The healthy shallow reef makes it an ideal site for relaxed diving and snorkelling, but perhaps the best way to enjoy Bolung is at night when the critters mentioned above are just a small fraction of what can be seen here.
Photo Credit: Miguel Ribeiro & Niels Prinssen
Want to read about more great places to dive?
Top 10 Best Dive Sites in the World, Editor in Chiefs Pick
Top 10 Dive Sites in the World, Destinations Editors Pick