Red Sea diving invokes images of the distant and exotic, and yet it's as little five or so hours flying time from the UK. It's surrounded by some of the world's richest and most-important history, basks in near-unbroken sunshine and contains stunning coral reefs, marine life and shipwrecks. Overall, it's a varied and affordable destination for European divers looking for great underwater experiences.
The Red Sea covers an area of around 169,000 square miles, is around 1,400 miles long and is 220 miles across at its widest point. It's described as 'a seawater inlet of the Indian Ocean, lying between Africa and Asia. The connection to the Indian Ocean is in the south through the Bab el Mandeb Strait and the Gulf of Aden. To the north lie the Sinai Peninsula, the Gulf of Aqaba, and the Gulf of Suez'. Its bordering countries are Saudi Arabia and Yemen on the eastern side and on the western side there's Egypt, Sudan, Eritrea and Djibouti. In the north, there's the Egyptian Sinai and at the top of the Gulf of Aqaba are small sections of coast within Israeli and Jordanian territory.
The area is characterised by deep blue water set against rugged and stark desert scenery, at its most spectacular when lit by the morning or afternoon sun. It can make for unforgettable scenes and vistas that print indelibly into the mind.
It's also synonymous with diving and is home to some of the most-iconic dive sites known to man, such as the wall dive at Ras Mohammed at the tip of the Sinai, the shipwrecks of Abu Nuhas, the wreck of the Thistlegorm, the 'Blue Hole' of Dahab, and the remote offshore reefs and islands of Elphinstone, St John's, Daedalus and the Brothers, to name but a few of the underwater treasures in Egypt alone.
The vast majority of dive travellers choose Egypt, but there are other options to consider such as Jordan, Israel, the deep south of Sudan and Djibouti, and the extensive eastern side of Saudi Arabia. All in all, there's a massive choice for all levels of interest and budget, from the occasional holiday diver, through to the discerning naturalist or photographer, or even the deep wreck and tech specialist.
It has everything a diver could wish for – big stuff such as mantas and whalesharks, predatory sharks, wrecks, marine mammals including whales, dolphins and even dugongs, abundant corals, vivid colours, spectacular drop-offs, great visibility, schooling fish, caves, macro subjects, seagrass beds and mangroves.
Though it's difficult to be fully comprehensive in a feature set out over a few pages, this overview paints a picture of what Red Sea diving can offer.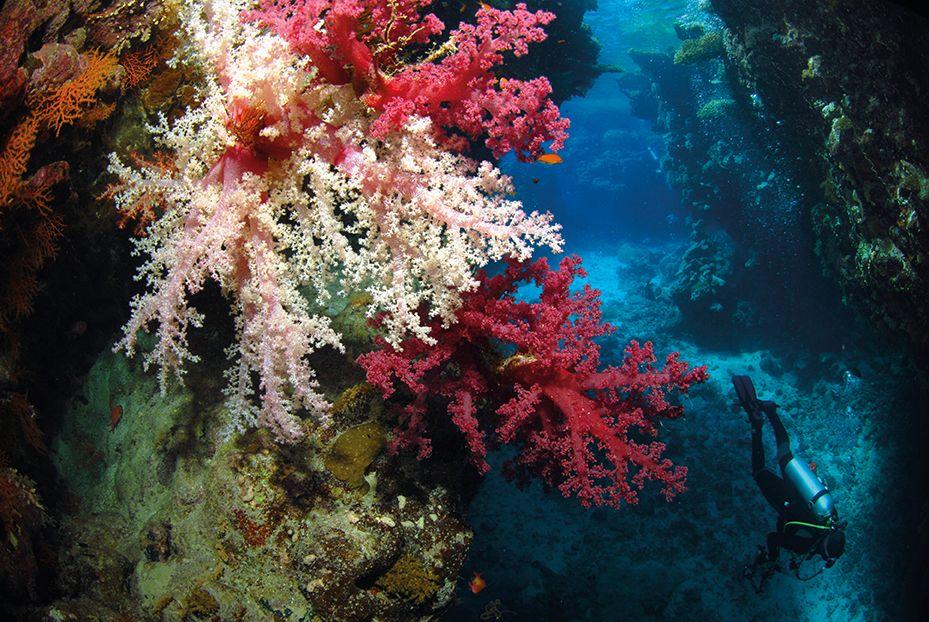 The Sinai Peninsula and Gulf of Aqaba
The Sinai Peninsula and finger-like Gulf of Aqaba is a fascinating area, located in the northern Red Sea. It's rich in history and mystery, legend and mystique. In terms of diving there are many options, as the area includes four different countries within close proximity, all with a stretch of Red Sea coastline – namely Egypt, Israel, Jordan and Saudi Arabia, though it's much more straightforward to visit the first three.
On the southeastern side of the Sinai is the resort and diving hub of Sharm el Sheikh and Na'ama Bay, where it's possible to book dayboats to nearby reefs such as Jackson and Woodhouse in the Straits of Tiran, or Jackfish Alley and the spectacular Ras Mohammed to the south, and even further flung long days out to the famous wreck of the Thistlegorm. Alternatively, you can head out to more-remote dive sites in the general area on a liveaboard.
As inexperienced divers back in 1998, we gained experience on the daily boat dives and revelled in our first wreck penetration on the wreck of the Thistlegorm. Eleven years later in 2009, we enjoyed a great liveaboard week from Sharm, visiting some sites visited by the dayboats as well as more distant reefs such as Abu Nuhas, where the excellent Giannis D, Chrisoula K and Carnatic wrecks can be dived.
Sharm is also the entry point for the dive spots of Dahab, Nuweiba and Taba further up the Gulf of Aqaba on the Egyptian Sinai. In the recent past, we enjoyed a visit to Dahab, visiting the Blue Hole, a range of reef sites dived from shore using minibuses and pick-ups and also some boat diving. Additionally, there's some productive seagrass beds, even in front of the town itself where seahorses and ghost pipefish are possible. Sadly, all the areas north of Sharm itself are currently in the 'do not visit' list of the Foreign and Commonwealth Office.
At the northern end of the Gulf of Aqaba are the Israeli and Jordanian Red Sea coasts. Neither country boasts huge tracts of Red Sea diving, but what they do have is good. Way back in 1997, we enjoyed our first-ever foreign dive trip, basing ourselves at the Israeli town of Eilat following a recommendation from our dive instructor, who'd recently certified us. We enjoyed our first taste of diving in clear warm water at easy sites such as Moses Rock, seeing moray eels, scorpionfish, lionfish and a myriad of reef inhabitants for the first time.
Though we've not dived the Jordanian part of this area, it is reputed to be good, with a range of good reefs and wrecks to tempt divers (Ed – I can confirm Aqaba has some great diving, including a C-130 Hercules, the Cedar Pride wreck and coral reefs teeming with marine life). Over on the eastern side is Saudi Arabia, which I'll describe further on in the feature.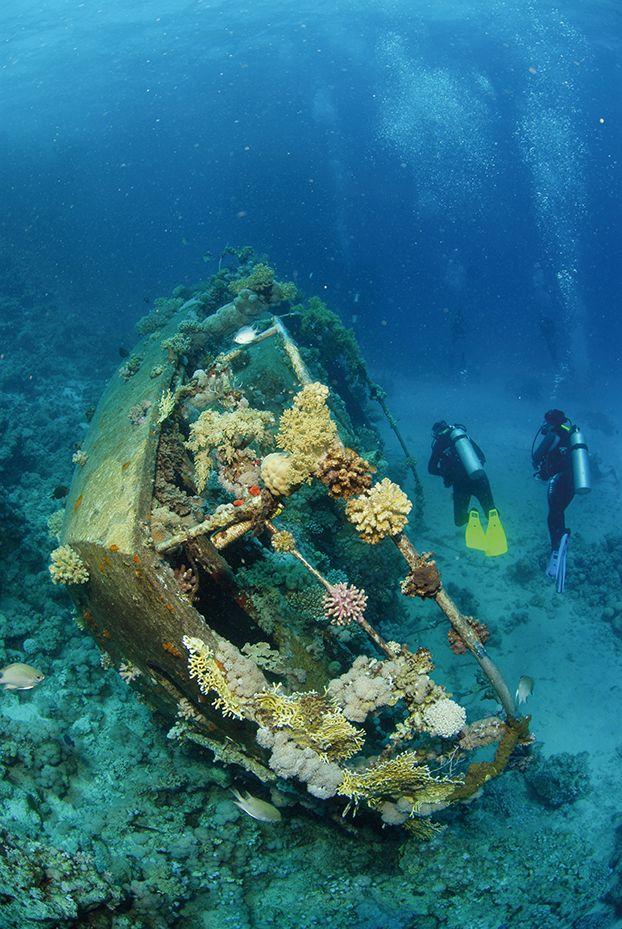 The Egyptian mainland coast
The Egyptian coast, on the mainland of the African continent, has a lot of diving options, from resort-based dayboat diving, more simplistic and rustic dive camps, and choices of liveaboard.
In the north are the resort areas of Hurghada and El Gouna, where many international hotel chains have set up shop. From here, there's plenty of options for dayboat diving, which visit areas such as Giftun and Gubal Islands. Back in 1999, a year after our first Red Sea diving visit, we tried Hurghada. It was popular then, and remains so today.
Heading south are the towns of Safaga and El Quseir, both of which offer diving with some nearby tourist hotels offering acceptable levels of accommodation, even though the towns themselves are pretty basic.
In 2015, we visited the excellent Roots Dive Camp north of El Quseir, which we really enjoyed. At this clean, welcoming and friendly dive camp, we went back to nature and visited a variety of dive sites from both shore and using local boats, and I even went out to the excellent Abu Kufan reef on a full day from Safaga (the Roots team arranged the transfer). Visits to the Red Sea diving favourite of Elphinstone, where oceanic whitetips are regularly seen, can also be arranged from here.
Further south again is Marsa Alam and Port Ghalib, where again there's shore-based diving possible as well as liveaboards. We had a great week on an itinerary visiting St John's, Fury Shoals and Abu Dabbab back in 2008, where we enjoyed fantastic underwater scenery in brilliant conditions.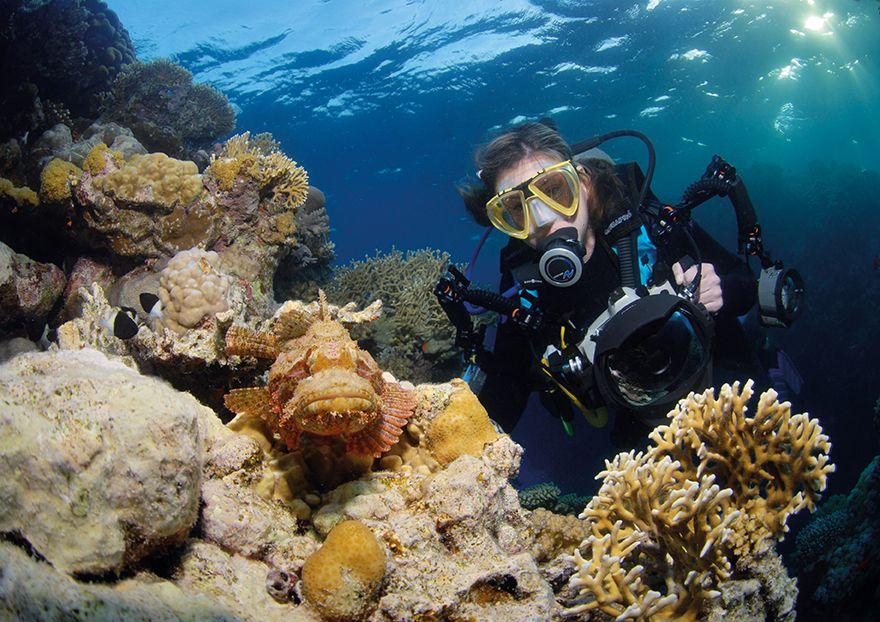 The Deep South (western side)
Down in the deep south are Sudan, Eritrea and Djibouti. There are liveaboards that visit areas of the Sudanese Red Sea diving, and to dive there is to see the Red Sea in its most pristine and unvisited. These trips tend to be for experienced divers and will cost more than the areas that are easier to reach.
Eritrea is even less known than Sudan, though there are areas reputed to be excellent, such as the Dahlak Archipelago, however there is very little infrastructure currently. Along the Eritrean coast, there must be countless stunning dive sites awaiting discovery. Perhaps the occasional exploratory trip may visit the area – it'd be a very interesting thing to do.
Djibouti is a small country located in the Horn of Africa, in the area where the Red Sea and the Gulf of Aden meet. In terms of diving, it's known for the seasonal gatherings of whalesharks that can be encountered between October and February. Though I haven't done this trip, I know others who have and rated it highly as an experience.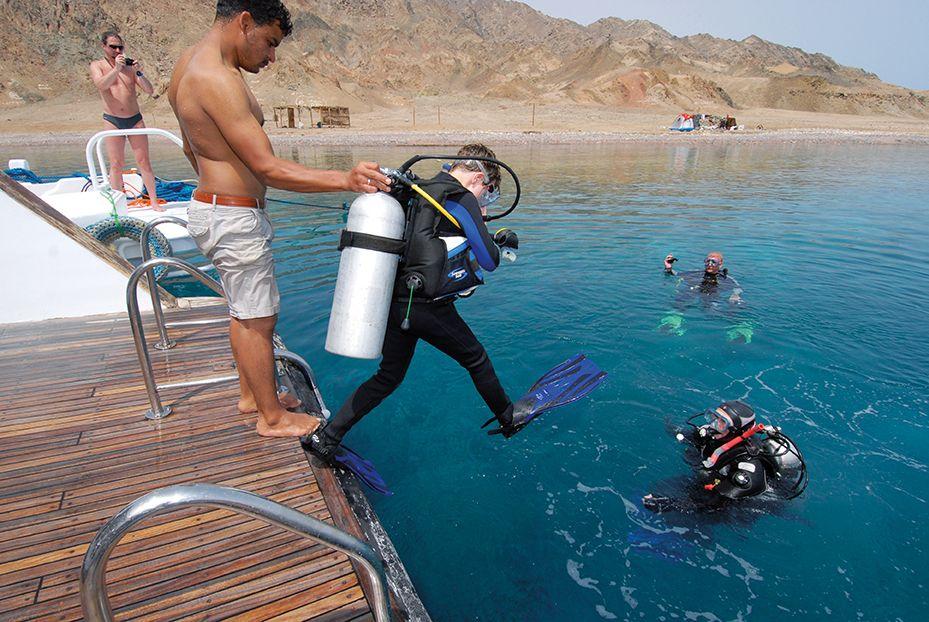 The East Coast
On the eastern side, there's Yemen and Saudi Arabia. Due to the current civil war and instability, Yemen is off-limits, but Saudi Arabia, with its vast coastline, is an interesting prospect.
Back in 2001, we visited Saudi Arabia, diving with the Jeddah-based Desert Sea Divers, who were very good. In writing this feature, I checked and found that they are still operating, so divers wishing for something different might be interested in considering it. There's plenty of flights to Jeddah from the UK.
For our trip, the bureaucracy surrounding our visit was a bit of a palaver, involving us having to visit the Saudi embassy in London with our marriage certificate and an 'invitation to visit the country' from the dive centre in order to get the necessary visas. I doubt if much has changed, but anyone wishing to do it would have to check on the current entry requirements. Divers that do visit will be rewarded with excellent reef and wreck diving without the crowds, with the Ann Ann wreck being a superb dive (as good as any of the Abu Nuhas wrecks).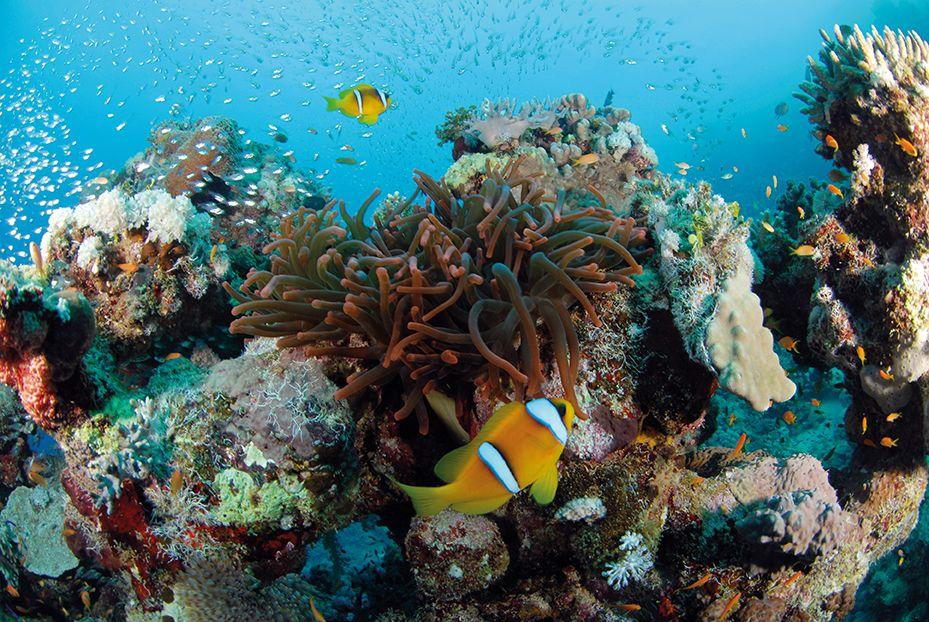 Conclusion
So far, we've been fortunate enough to do eight Red Sea diving trips (and counting). For newbie divers, a visit can inspire a diving odyssey that can last a lifetime, and for experienced divers, it's clear why they return time and time again.
When you 'see red' for the first time, it's magical, and you'll probably want to go back. And there's plenty of choices.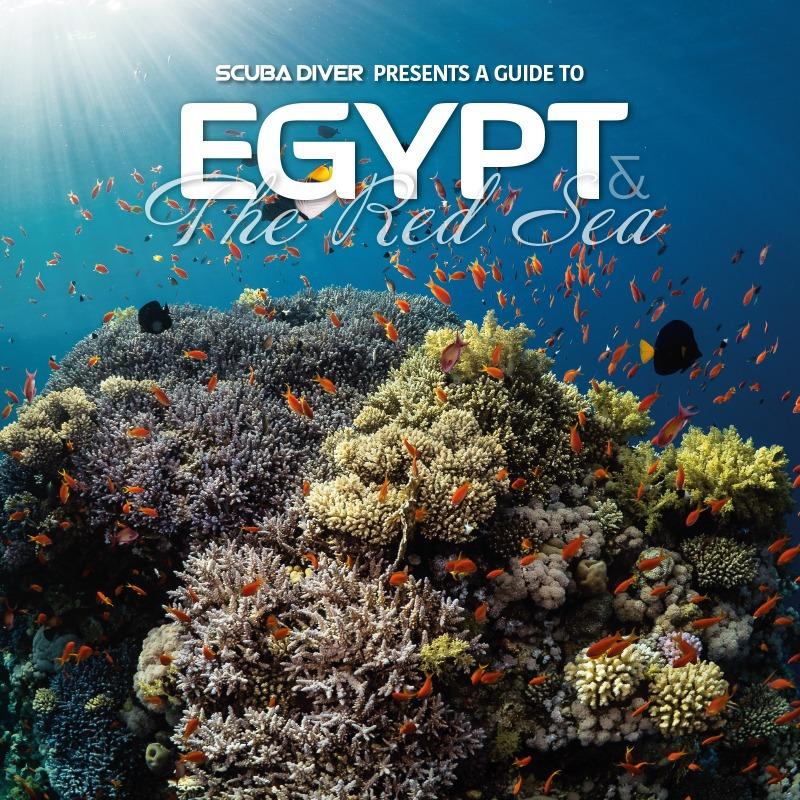 Looking for a Red Sea diving offers, check out these offers from blue o two