The Women Divers Hall of Fame Class of 2021 has been announced!
Dedicated to recognizing and honoring the contributions of women divers, the Women Divers Hall of Fame (WDHOF) is an international non-profit professional honor society whose member contributions span a wide variety of fields, including: The Arts, Science, Medicine, Sports, Exploration, Underwater Archaeology, Media, Service, Dive Training and Education, Safety, Business, Marine Environment and Conservation, Free Diving, Commercial Diving, and Military Diving.
Patricia Beddows, Ph.D. – Illinois, USA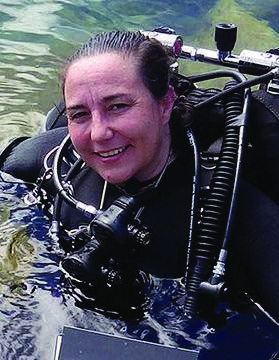 Karst and Cave Geoscientist, Instrument Developer, Environmental Monitoring
Patricia Beddows is dedicated to caves and karst landscapes, which provide 25% of the world's drinking water supplies. Early research included chaining oceanographic instruments in the flooded cave systems of the Yucatan Peninsula. The challenges motivated her to develop the open-source Cave Pearl Loggers, in part to remove the financial barriers to underwater monitoring everywhere. Her Yucatan observatory includes more than 100 loggers tracking groundwater from the jungle through to the barrier reef. Patricia regularly provides public education, scientific advising, and has been on expeditions with the support of National Geographic in Belize, Bahamas, and Mexico. Patricia is on the faculty at Northwestern University.
Karen Gowlett-Holmes – Tasmania, Australia
Underwater Photographer, Marine Biologist, Educator
Karen Gowlett-Holmes migrated to Australia from England with her family in 1965. Her love of the sea grew from regular childhood fishing trips with her father. She started scuba diving in 1976, and has become an international award-winning underwater photographer. A leading Australian marine biologist specialising in benthic invertebrate animals, her passion is exploring and documenting the temperate marine biodiversity and disseminating that knowledge to her peers and the wider public. She has had a dozen new marine invertebrate species named after her. In 2009, Karen received an award from the Australian Institute of Professional Photography in recognition of her "Excellence in Photography & Contribution to the Industry."
Denise Herzing, Ph.D. – Florida, USA
Dolphin Researcher, Marine Biologist, Author
Denise Herzing, Research Director of the Wild Dolphin Project, has been studying Atlantic spotted dolphins in the Bahamas every summer since 1985. She is a Ph.D., an Affiliate Assistant Professor in Biology at Florida Atlantic University, a 2008 Guggenheim Fellow, and a fellow with the Explorers Club. She is the author of numerous scientific publications and a co-editor of Dolphin Communication and Cognition, author of Dolphin Diaries: My 25 years with Spotted Dolphins in the Bahamas and The Wild Dolphin Project. Her work has appeared in National Geographic, BBC Wildlife, and on Nature, Discovery, PBS, ABC, BBC, NHK, and TED2013.
Christy Pattengill-Semmens, Ph.D. – California, USA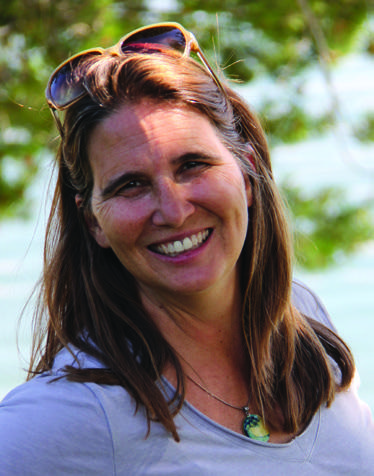 Marine Biologist, Citizen Science Innovator, Marine Life Identification Educator
Christy Pattengill-Semmens is a marine biologist whose work as one of the Executive Directors of Reef Environmental Education Foundation (REEF) intersects ocean citizen science, education, and conservation. She oversees all aspects of REEF's Volunteer Fish Survey Project, one of the longest-running and largest marine life sightings programs, engaging an army of volunteer divers and snorkelers.
As lead scientists for REEF's long-running Grouper Moon Project, Christy and her husband Brice were named Sea Heroes by Scuba Diving magazine in 2019 for their work on studying and protecting spawning aggregations of the endangered Nassau Grouper. As the mother of three certified divers, Christy strives to bring her family on her adventures in the field whenever possible.
Dení Ramírez Macías, Ph.D. – BCS, Mexico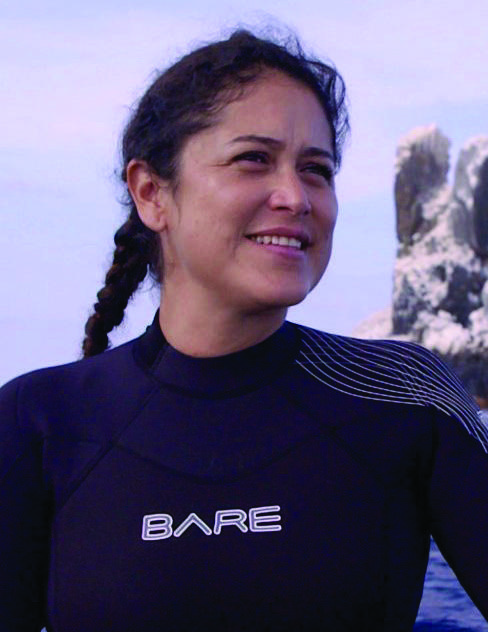 Conservation Biologist, Whale Shark and Giant Manta Researcher
Dení Ramírez Macías is a passionate conservationist, powerful advocate for the ocean, and pioneer in her field. As a scientist, her innovations both above and below the sea have helped multiple NGO's, numerous scientific publications, advancement in the careers of students, and inspired the future generations in ocean conservation.
As a scuba diver, she is applying scientific research methods to her work underwater, most recently by ultra-sounding pregnant Whale Sharks and Manta Rays. Her work is being used to create three protected areas in Mexico. Dení's research has taken her around the world and her research has been part of several international films, and the National Geographic Discovery Channel.
Allison Vitsky Sallmon, D.V.M. – California, USA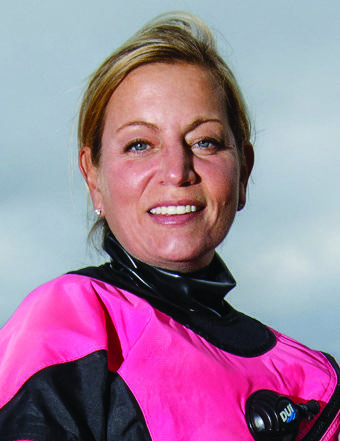 Nonprofit Founder, Underwater Photographer, Writer
Allison Vitsky Sallmon began diving in 1992 and holds certifications from NAUI, PADI, TDI, and NSS-CDS. A breast cancer survivor, Allison is the founder and president of Dive into the Pink, a 501(c)3 nonprofit organization that harnesses the power of the diving community to fund cancer research and patient support; since 2015, she has raised and distributed nearly $200,000 through diving- and underwater photography- related activities.
Allison is also a prolific writer and international award-winning underwater photographer whose travel features, ocean conservation stories, photography tutorials, and images have been extensively published in North American and global print and online media.