Mangroves are often misunderstood and overseen by many visiting the tropical coastline of Indonesia. It does not really inspire the same Instagram-worthy travel pictures you see taken from beaches, mountains, or grasslands. If only people knew how these "Trees of Life" hold the coastline in place and is known as one of the most useful ecosystems on earth, they will be tagging #InstaMangrove a lot more.
Indonesia does not only have the largest biodiversity of marine species but is also known for having over an estimate of 23 percent of the world's mangroves along its coastlines – that is about 3 million hectares of mangrove forest!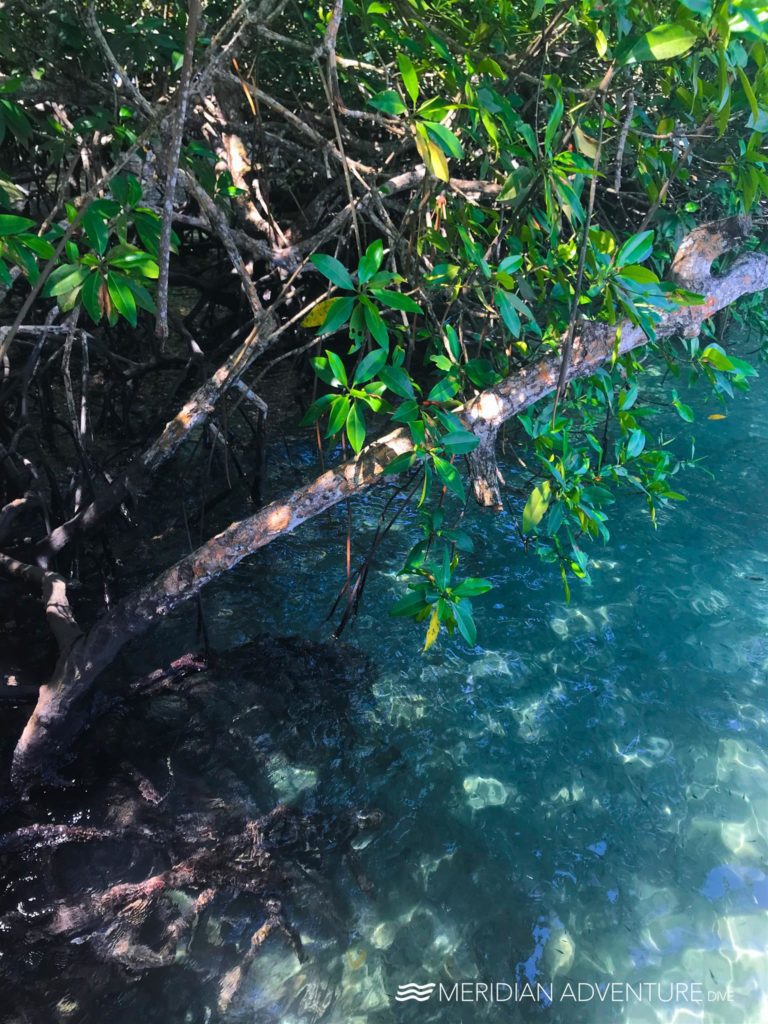 WHY ARE MANGROVES IMPORTANT TO DIVERS?
Mangroves support a wide range of ecosystem services and their reedy roots provide a habitat for crabs and juvenile fish, break up waves and hold back silt and soil from damaging coral reefs. Its purpose is immense! Here is a quick list on the many benefits it holds to the "Diver's Final Frontier".
WHY ARE MANGROVES SO IMPORTANT TO THE PEOPLE OF RAJA AMPAT?
The harsh, waterlogged conditions in which mangroves thrive speed up tree growth and slow decomposition of soil organic matter, making mangrove forests an excellent carbon sink. In 2015, a research from the Indonesia-based Centre for International Forestry Research indicated that Indo-Pacific mangrove forests hold 6 percent more carbon than other forest stands in the region.
INDONESIA IS LOSING VAST AMOUNTS OF ITS MANGROVE FORESTS
Over the past three decades, Indonesia has lost 40 percent of its mangroves. This means Indonesia has the fastest rate of mangrove destruction in the world.
The loss of mangrove forests in Indonesia contributes to 42 percent of the global greenhouse gas emissions from the destruction of coastal ecosystems, including marshes, mangroves, and sea grass.
PEOPLE MAKING A DIFFERENCE IN THE CONSERVATION OF MANGROVES
In Sri Lanka and Indonesia, the NGOs Seacology and Wetlands International have linked mangrove replanting and conservation projects to microloans. In this incentive system, villagers help plant coastal thickets. And if they can keep the patches alive for two years, the NGOs forgive their loans. Not only does this mean less potential damage from coastal storms, but it also means villagers have access to cash and start small businesses.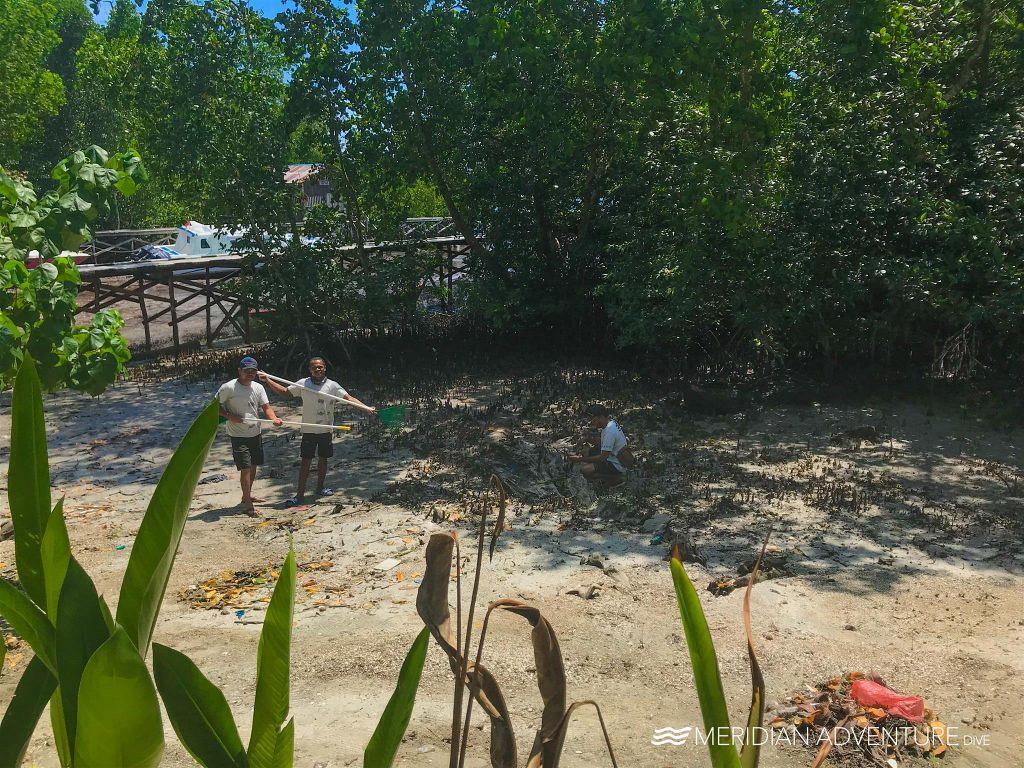 About the Organisation:
Situated in Raja Ampat, Indonesia, Meridian Adventure Dive is a PADI five-star Resort and winner of the PADI Green Star award. Scuba divers enjoy our professional services that have become synonymous with both the PADI and Meridian Adventure names.