Diving The Stunning Reefs of Fiji with multi award winning Volivoli Beach Resort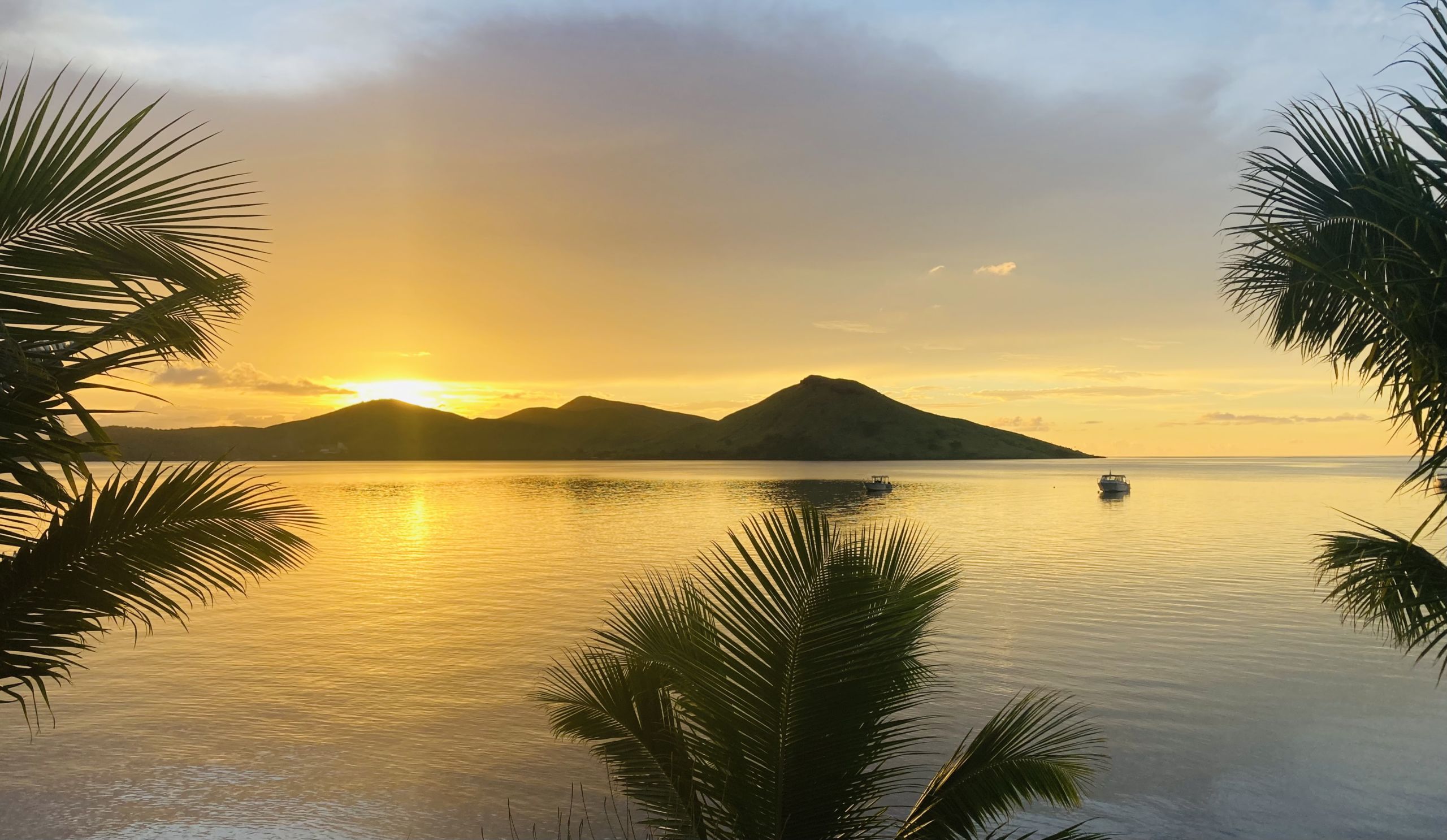 Over the last 31-years the highly trained local dive crew of Ra Divers Fiji at the multi award winning Volivoli Beach Resort has clearly established themselves as the stand-out operator in Fiji diving. With their amazing customer service skills, big bula smiles and of course that never ending infectious laughter we know you'll feel like you are leaving family at the end of your vacation.
When it comes to underwater their attention to detail is clearly what sets them apart from a 'normal dive guide' and to stand out from the pack – they can almost 'dial-up' the critter on command…………..almost, whilst at the same time be ever vigilant and cast a watchful and caring eye on their charges. Here you will experience 'valet diving' at its absolute best – once you arrive everything is taken care of, they even wash and dry your dive equipment at the end of your trip whilst you're enjoying an ice cold beer or yummy cocktail, talk about diving paradise.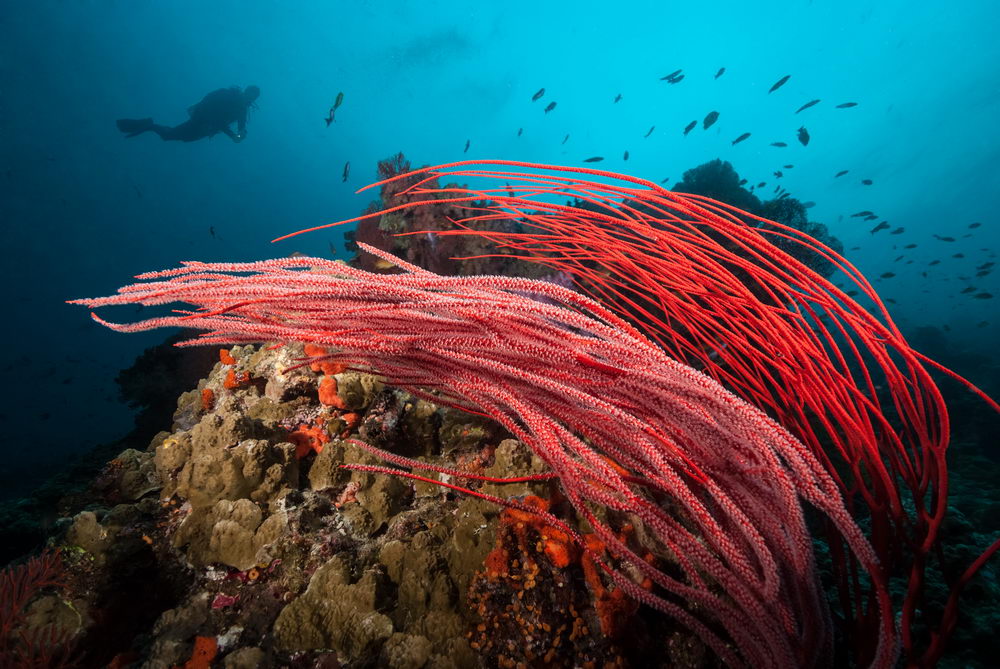 It is well known by experienced divers and leading specialist dive travel wholesalers from around the globe that, hands down, the Bligh Water is 'THE PLACE TO DIVE' when coming to Fiji and the choice is simple when it comes to choosing a full service operator. Divers in the know and seeking the 'best of the best' simply can't go past the family owned and operated Volivoli Beach Resort, widely known around the global diving community as Fiji's Premier Dive Resort, who specialize in diving the Bligh Water 365-days a year from their 5-purpose built dive boats.
With over eighty (80) incredible dive sites divers continue to come back time and time again to explore the beauty and kaleidoscope of colors this amazing and diverse ecosystem  full of thriving healthy colorful corals and the fish that have made it their home has to offer. Some want to re-visit sites from previous trips whilst others continue to check off the long list of mind-blowing sites – no two days are ever the same.
Whether you are an experienced diver of just a beginner there are sites for everyone, you can even learn to dive with Fiji's Premier Dive Resort or add to your qualifications with a diving specialty or marine ecology course during your stay if you like.
It's almost like a well-kept secret that there is more to 'Diving the Bligh' than many of these world-class well known, well written about and immensely photographed sites like Mellow Yellow, E-6, Mount Mutiny, Black Magic Mountain, Instant Replay, Cannibals Cave, Dream Maker and Bula Maker. One such site, or to be more factual the 2-House Reefs just a few short paces in front of Volivoli Beach Resort with easy walk-in walk-out entry, or even get a 90-second ride and take advantage of a boat drop or pick up to discover the many wonders that lay in the shallows.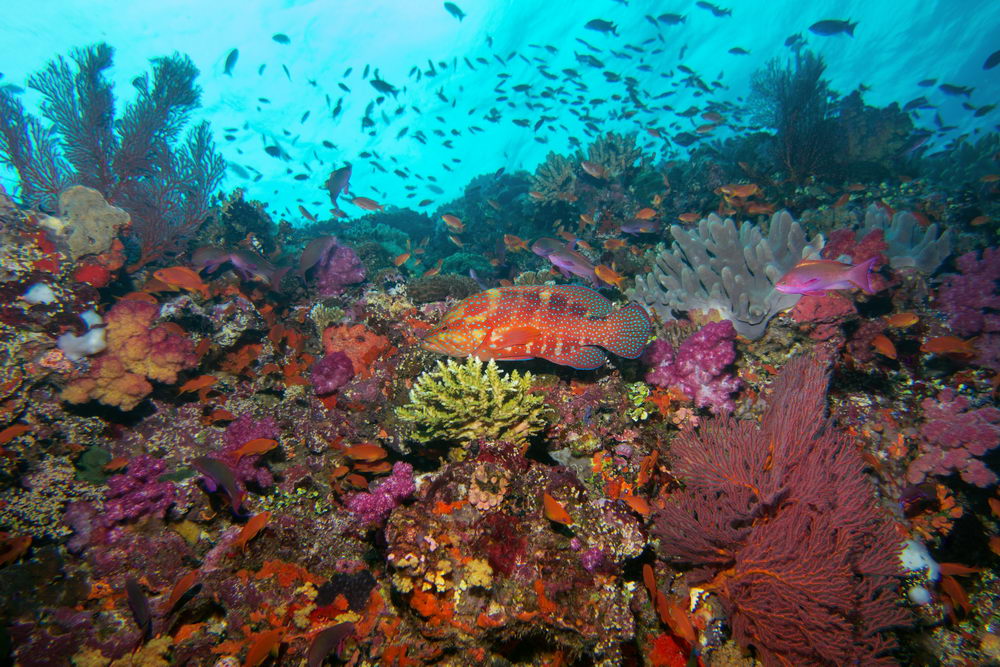 The experienced friendly dive crew is always on hand to provide that special local knowledge, help lug dive gear, arrange boat drops or pick-up's or share their expertise on the amazing inhabitants. Some divers go as far as saying these House Reefs were one of their many highpoints during their stay.
Decisions, decisions, decisions, to dive the East or West House Reef – either way we're sure you'll be delighted. These 2-House Reefs literally start on the water's edge. The West House Reef follows the coconut palm fringed white sandy beach for several hundred meters, divers can choose to dive as far or as little as they choose. Our # 1 tip is GO SLOW! There are lots to see anywhere from less than 1-meter of depth gradually undulating down to 18-meters however our 'hot-zone' recommendation would be 5-meters to 12-meters for the pick of the action.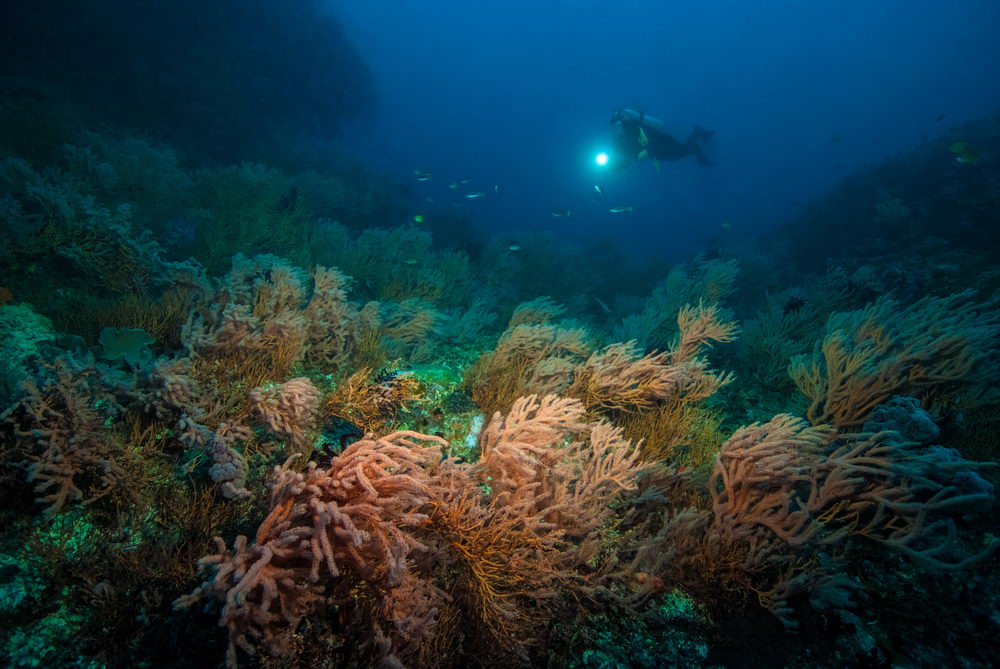 Now for the East House Reef which is more of a drop-off or a wall, however again just like the West House Reef starts in the shallows but this time follows the magnificent mangroves along the front of the resort for several hundred meters. The mangroves not only play a vital role in reducing coastal erosion but also act as a protective nursery for juvenile marine life including black tip reef shark pups.  You will also see ancient fish traps highlighting traditional fishing techniques still used to this day by the local community.
Both these House Reefs can be dived 24/7 and are teeming with life however for best visibility incoming tides are recommended. Outgoing tides and after heavy rain will reduce visibility however this also has some advantages for the keen 'muck diver' as it helps focus  on the small critters which are the true masters of disguise and more often than not are right in front of your mask. Photographers don't forget to pack your macro lens.
During your next stay if you are feeling energetic and a 'morning person' why not try a dawn dive before the boats depart for the days diving, consider a late afternoon or twilight dive after a full days boat diving or a night dive after dinner and before your desert. These sites are also excellent for any dive groups wishing to finish off dive training such as open water, navigation, night and limited visibility etc either with your own Instructors or one of ours.
Stay at Volivoli Beach Resort, Fiji's Premier Dive Resort on a dive package and enjoy UNLIMITED FREE OF CHARGE SHORE DIVING* on the 2-House Reefs 24/7. The list of what you may encounter is almost endless however includes Seahorses, Frogfish, Nudibranchs, Flat Worms, Pipefish, Octopus, Ornate Ghost Pipefish, Robust Ghost Pipefish, Cuttlefish, Sea Pens, Feather Stars, Sea Cucumbers, Anemone and Anemone fish, Sea Dragons, Starfish, Ornate Cowfish, Banded Sea Crates, Green Sea Turtles, Moray Eels, small Stingrays, crustaceans and of course soft and hard coral………….the list just goes on and on. It is a macro photographer's paradise.
Fiji is also an easy and SAFE choice for when travel restrictions ease, simple access from most countries, Fiji is COVID-19 FREE, the pinnacle of diving in the South Pacific, the friendliest people on the planet and of course the natural beauty……………..you just can't go wrong.
Getting to Volivoli Beach Resort is also super simple, international flight into Nadi where your air-conditioned modern private transfer will be waiting, sit back, relax and enjoy the beautiful scenic ocean drive up to the sensational Suncoast – the 'Land of Endless Summer'.  No wasting vacation, and more importantly dive time, waiting for additional flights or open sea transfers to outer islands, no issues with reduced domestic luggage allowance. For those that are less budget conscious you may even consider a sea plane or helicopter transfer directly to the resort. It couldn't be easier – arrive in the morning, dive in the afternoon.
Volivoli Beach Resort boasts a full on-site state-of-the-art modern dive shop catering for air, nitrox, oxygen, side mounts as well as has over 200 aluminum DIN and yoke cylinders in 7ltr, 9ltr, 12ltr and 15ltr plus some 3ltr O2 and diluent cylinders for rebreathers.  Extensive hanging racks and hangers for BCD's and wetsuits, massive dedicated wash troughs and large rain head showers just add to the overall experience when diving at Volivoli Beach Resort. They understand it's the small things and the attention to detail that makes the difference.
To help with your wetsuit packing plans you can expect water temperatures to vary from around 26⁰c (79⁰f) during the middle of the year up to around 31⁰c (88⁰f) in January and February. We always strongly recommend divers bring their own equipment on dive vacations however there is a full range of late model, well serviced BCD's, regulators w/computers, 3mm wetsuits, masks, fins and snorkels available to rent on-site.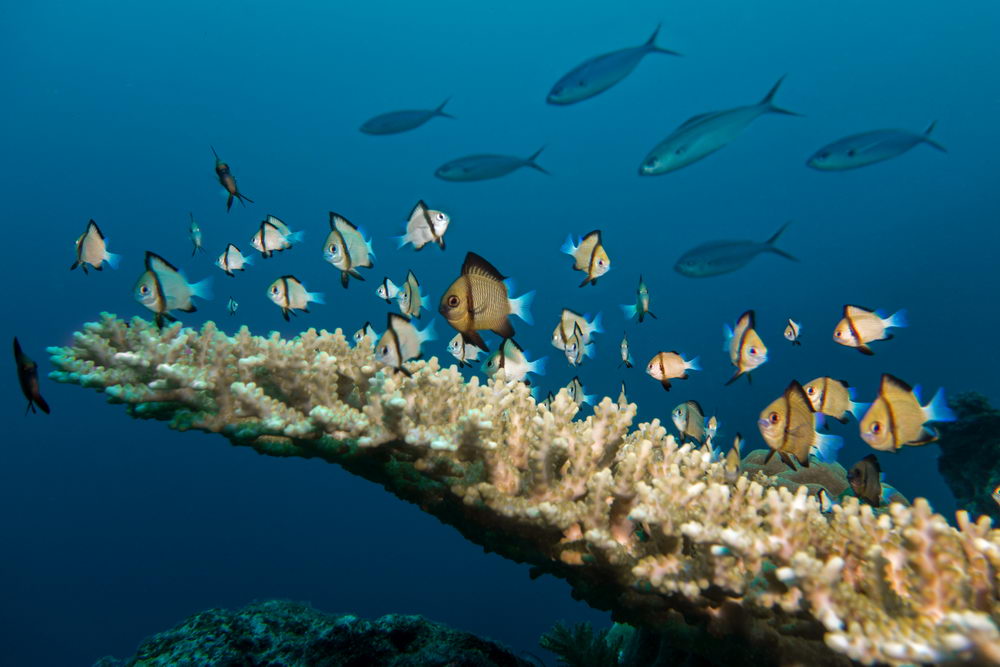 If that's not enough Volivoli Beach Resort have 33-ocean view fully air-conditioned rooms, 5 on-site swimming pools, 3-bars, 2-restaurants as well as a beautiful boutique and day spa.  Relax in a hammock strung between palm trees over white sandy beaches, laze by one of the pools, hike Fiji's largest waterfall, check out the tomb of Ratu Udre Udre, 'the world's most prolific cannibal', take out a stand-up paddle board or kayak, learn to cook some traditional Fijian delicacies or jump onboard an island discovery cruise, dolphin encounter charter or enjoy a tranquil sunset cruise – do as much or do as little as you like.
FIJI IS READY FOR YOU – reach out to the super friendly and experienced team at Volivoli Beach Resort on res@volivoli.com or check them out online www.volivoli.com – once you've been we know you'll be back!
Photo Credit Volivoli Beach Resort
Written By Simon Doughty
Clci here for Scuba Diver ANZ issue 33