Technical diver and explorer Tiffany Norberg will be revealing some of the secrets of mine diving in Sweden when she takes to the stage at the GO Diving Show.
Tiffany will be on the UK Diving / Tech Stage from 1.45pm-2.30pm on Sunday 5 March. Based in Sweden, the Team Reel Diving member began diving in 2004 where she fell in love with life underwater, especially in the colder regions round Scandinavia. She became an instructor in 2007, teaching in Sweden while also diving wrecks in the Baltic Sea and Norway and developing her skills as a technical and rebreather diver.
In 2015, she was invited to join the Finnish wreck exploration team, Badewanne, who search, dive and document historically significant wrecks in the eastern Baltic Sea.
Her passion for the diving in the region resulted in the Baltic Circle Diving project in 2019, a road trip around the Nordic and Baltic countries releasing a video series to highlight the diving possibilities and communities along the way.
With many years of experience in cold water diving all around the Nordic region, she is one of the top female divers in Scandinavia, regularly presenting both the diving projects she works with and being a role model for promotion of women in technical diving.
Tech / UK Diving Stage
Saturday 4 March
10.45am-11.30am – TECH John Kendall – Archaeology in the dark – Digital mapping in
flooded caves
11.45am-12.30pm – UK Tim Clements – What happened to early season diving in Scotland?
12.45pm-1.30pm – TECH Vic Verlinden – Diving the Lusitania
1.45pm-2.30pm – UK Sally Cartwright – Denial, and decompression illness
2.45pm-3.30pm – TECH Lanny Vogel – HMS Bounty – the challenges of remote diving expeditions
3.45pm-4.30pm – UK Clare Dutton – Building a dive empire in North Wales
Sunday 5 March
10.45am-11.30am – UK Leigh Bishop – Great British wrecks
11.45am-12.30pm – TECH Rannva Joermundsson – Expedition Buteng
12.45pm-1.30pm – UK Oli Van Overbeek – Life after COVID – the changing face of UK diving
1.45pm-2.30pm – TECH Tiffany Norberg – The secrets of mine diving in Sweden
2.45pm-3.30pm – UK Roisin Maddison – The challenges of shooting photographs in UK waters
GO Diving Show – tickets now available!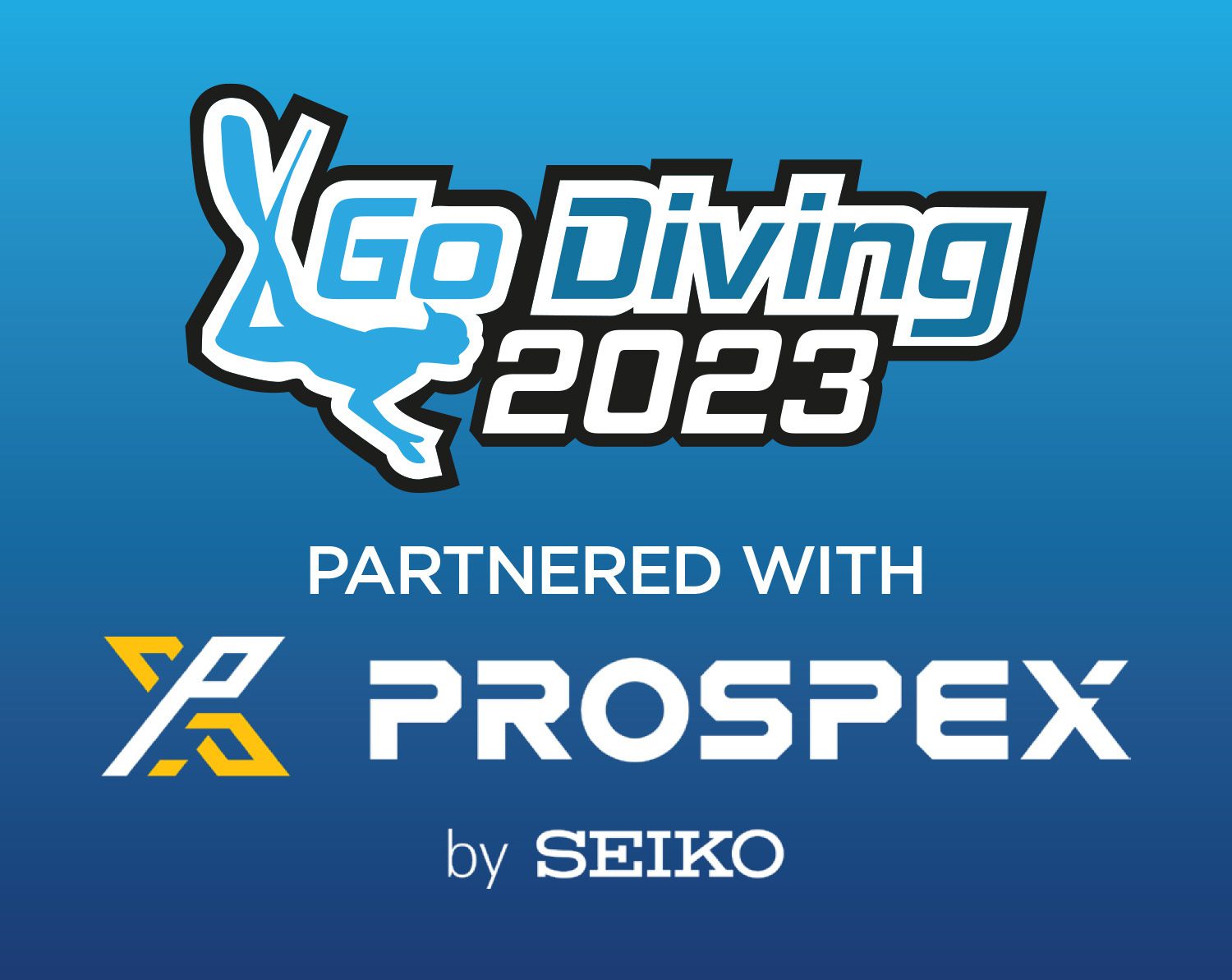 Tickets are now available for the GO Diving Show, partnered with Seiko Prospex, which is on 4-5 March 2023 and is once again taking place at the NAEC Stoneleigh, on Stoneleigh Park, slap-bang in the middle of England. Tickets are £15 per person, and group discounts are available, so rustle up your dive club or dive centre members and plan a great day out to kickstart the UK season. Remember, complimentary parking is included in your ticket price!