Underwater photographer and regular Scuba Diver contributor Stuart Philpott is taking to the Inspiration / Photo Stage at GO Diving Show twice over the weekend to showcase the diving in the Maldives and Cyprus.
Stuart Philpott began diving in the late 1980s and progressed to instructor level for BSAC, SSI, PADI and TDI training agencies while working at several UK South Coast dive centres. Underwater photography soon became a passion when he had the opportunity to work for a local diving magazine. Twenty five years later and he has had more than 300 articles published on dive travel destinations and other underwater activities. His roots are still very much grounded in the UK and he's often seen at the local dive sites, camera in hand.
On Saturday 4 March from 12.30pm-1.15pm, Stuart will be giving a photographer's perspective of resort diving in the Maldives.
The Maldives Archipelago is a scuba divers dream holiday destination offering a huge variety of marine life species in clear, warm waters all wrapped up with four and five star food and accommodation. Over the past few years Stuart has managed to visit 14 resort islands located at four different atolls, and he will highlight some of the best dive sites and show images of the more-predominant flora and fauna each atoll has to offer.
On Sunday 5 March from 1.30pm-2.15pm, Stuart will be providing a photographer's round up of Cyprus's wrecks, including a tech diver's perspective of the Zen's deep, dark cargo decks.
In September 2022, Stuart was invited by the Deputy Minister of Tourism to do a lightning tour of Cyprus's wrecks. In six days, he travelled from Paphos to Ayia Napa exploring ten different wrecks sites suitable for beginners right through to experienced tech.
A few years earlier he visited Cyprus to complete his TDI tech courses up to advanced trimix and rebreather so he could delve deeper inside the Zen's cargo decks and take images of some of the treasures she still possesses.
Inspiration / Photo Stage speakers
Saturday 4 March
10.30am-11.15am – PHOTO Byron Conroy – Underwater photography in Iceland – it's not just Silfra!
11.30am-12.15pm – PHOTO Donovan Lewis – Shark behaviour, and the challenges of photographing sharks
12.30pm-1.15pm – PHOTO Stuart Philpott – Underwater photography in the Maldives
1.30pm-2.15pm – INSPIRATION Tiffany Geer – Grenada, wreck-diving capital of the Caribbean
2.30pm-3.15pm – PHOTO Lawson Wood – Starting out – and when should I edit?
3.30pm-4.15pm – INSPIRATION Nick Lyon – The Hannah Brookes Lecture – Celebrating the fun in diving
Sunday 5 March
10.30am-11.15am – INSPIRATION Paul Toomer – What to look for in a dive centre
11.30am-12.15pm – PHOTO Anne and Phil Medcalf – The Peaks and Pitfalls of Learning Underwater Photography
12.30pm-1.15pm – INSPIRATION Jake Davies – Sharks off the Welsh coast
1.30pm-2.15pm – PHOTO Stuart Philpott – Shooting wrecks in Cyprus
2.30pm-3.15pm – INSPIRATION Grace Westgarth and Rada Pandeva – World Ocean Day
GO Diving Show – tickets now available!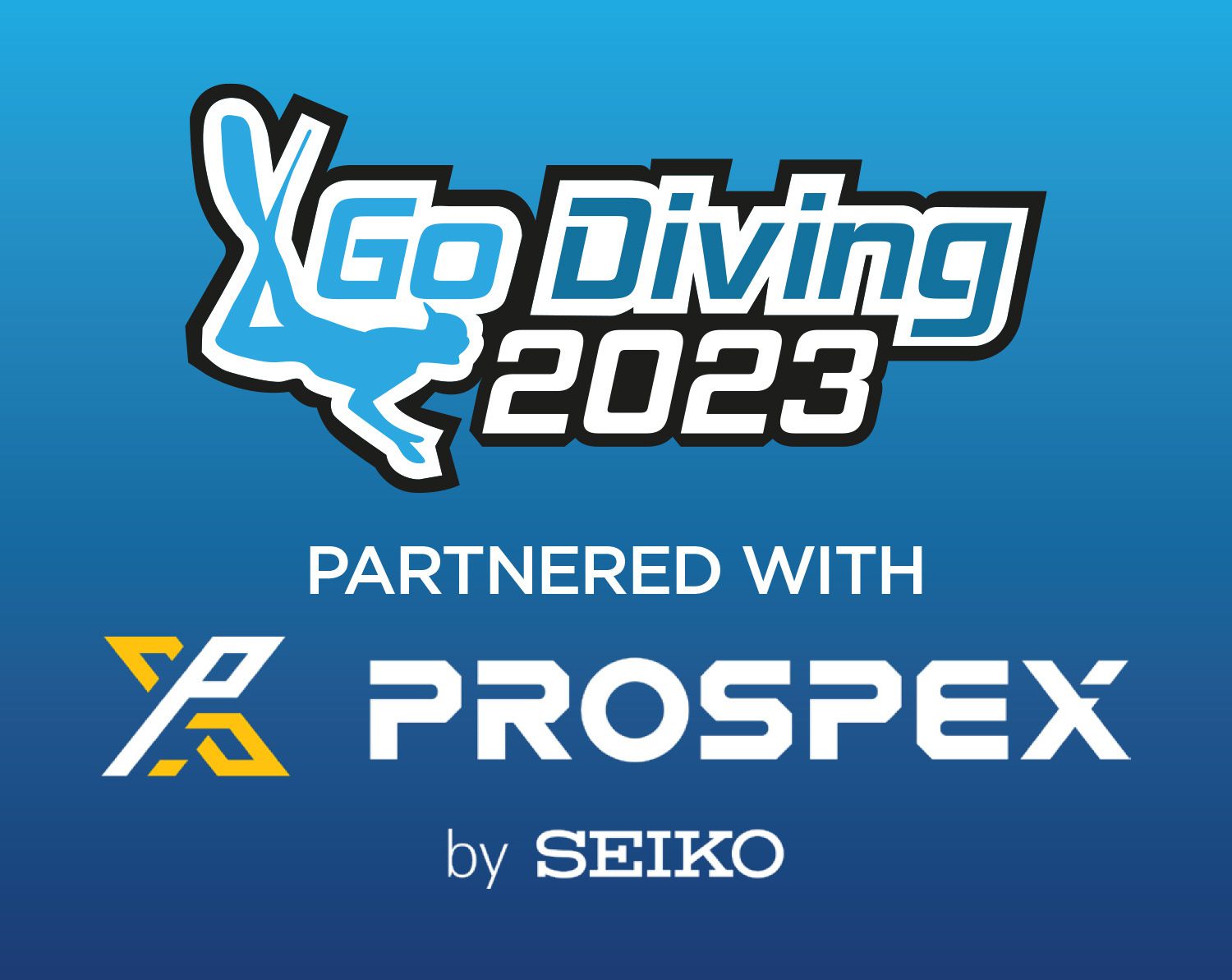 Tickets are now available for the GO Diving Show, partnered with Seiko Prospex, which is on 4-5 March 2023 and is once again taking place at the NAEC Stoneleigh, on Stoneleigh Park, slap-bang in the middle of England. Tickets are £15 per person, and group discounts are available, so rustle up your dive club or dive centre members and plan a great day out to kickstart the UK season. Remember, complimentary parking is included in your ticket price!