Wakatobi's Pelagian Dive Yacht
To further expand their diving horizons, guests of Wakatobi Dive Resort can board the 35-meter/115-foot dive yacht Pelagian for week-long cruises that take in offshore reefs and pinnacles, walls, coral atolls, and the exceptional muck diving sites of Pasarwajo Bay on Buton Island. By carrying a maximum of ten guests attended by a crew of 12, Pelagian is able to offer each passenger the highest levels of personal attention. This ultimate service ethos touches all aspects of life aboard, from attentive cabin and dining service to diving preparations and in-water support.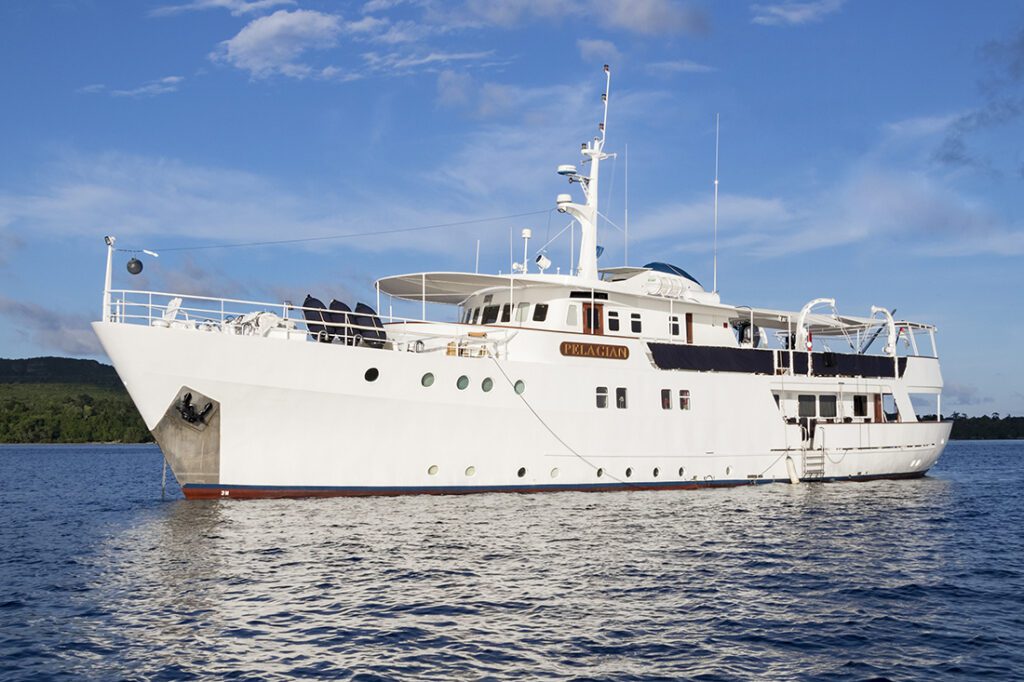 You can read more about the Pelagian dive yacht on Wakatobi's blog Wakatobi Flow here: The Pelagian Difference.