As we all look forward to life getting back to some semblance of normality through 2022, Editor-at-Large Walt Stearns dives into his back catalogue to give us some global destinations to add to our diving 'bucket list'.
Photographs by Walt Stearns.
Reefs, wrecks, and antiquities
The first time you slip below the surface, it's easy to see why the Red Sea is one of the world's top dive destinations. Coral reefs thrive in kaleidoscopic pageantry revealed by ample sunlight and water clarity that often passes the 100-foot mark. And there are wrecks, victims of violent storms or wars of years past.
In the region's northern end in Sharm El Sheikh and the Straits of Tiran, dive boats (both land-based and liveaboard) ply the reefs of Ras Mohammed Marine Reserve to visit dramatic walls and explore the Straits of Gubal for historic wrecks like the SS Thistlegorm, Giannis D and Rosalie Moller. A popular starting point for liveaboard cruises in this region is the seaport in Hurghada, which is located on the northwestern shore of the Red Sea.
Did you know?
Oceanic whitetip sharks are a species of shark belonging to the requiem shark family. Requiem sharks are known for being slow swimmers, and oceanic whitetips are no different, however they can gain impressive speed in short bursts.
Some 100 miles to the south, Port Ghalib is the departure point for cruises to the offshore reefs and rock islands of Brothers, Daedalus and Elphinstone, which are known for mountainous hard coral formations, spectacular walls and sharks. The sharks most likely to come in from blue water are oceanic whitetips ‐ often accompanied by their entourage of pilot fish. At Daedalus, divers also have a good chance of encountering schooling hammerheads, grey reef sharks and thresher sharks. The drop-offs at Fury Shoals also attract passing pelagics. At Sataya Reef, divers will meet the other guys in the gray suits – the site's resident gregarious spinner dolphins. Closer to the coast, the reefs of Sha'ab Claudia feature maze-like coral tunnels and caverns for divers to explore.
Above water, don't pass up a visit to the pyramids and Great Sphinx of Giza, or a tour through the Egyptian Museum in Cairo, as well as a journey to Luxor's Valley of the Kings.
Did you know?
The Red Sea is one of the most popular dive destinations in the world offering up some amazing shipwrecks, lots of sharks, healthy corals, numerous colorful fish and dolphin encounters. Most divers consider the Red Sea a must dive.
Because the Red Sea offers such a tremendous range of dive sites and itineraries (suitable for novices to extendedrange tech divers alike), I can't imagine just a one-week visit could do it justice. I'd surely plan for more time.
Catch my drift?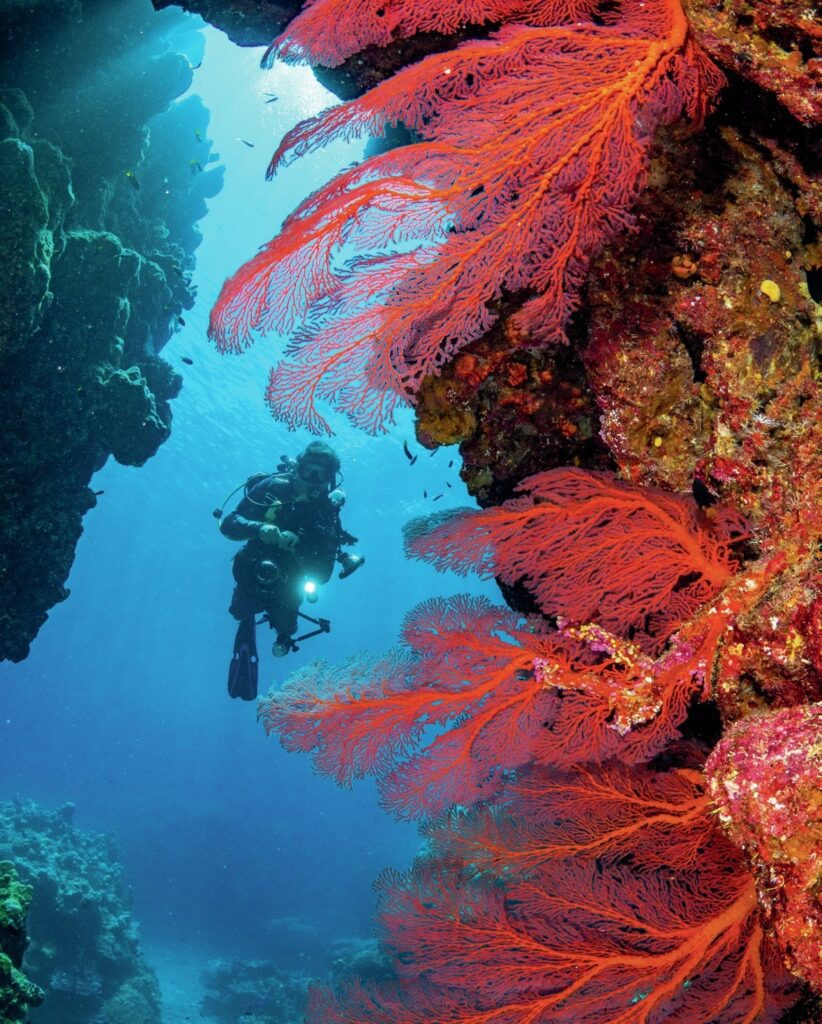 The best way to describe the Maldives is that it is an Indian Ocean nation of coral reefs made up of 26 individual atolls that together hold more than 1,100 islands. Scattered across thousands of square miles of ocean, the Maldivian Archipelago runs in a north south direction following the Chagos-Laccadive Ridge, a vast submarine mountain range that begins off the southern tip of India.
The Maldives are regularly washed by nutrient-rich upwellings that deliver nutrients for everything from coral and sponges to resident crustaceans and reef fish, as well as a broad host of large creatures that arrive from out in the blue.
Did you know?
This beautiful island country has an average altitude of six feet: its highest point Villingili Island is only eight feet above sea level. To put things in perspective, the next flattest country, Qatar, already has an average elevation of 91 feet above sea level!
Dive sites fall into three general categories based on structure – individual islands within an atoll are generally surrounded by a reef that creates a sheltered lagoon. Typically sand bottomed and less than 60ft deep, lagoons offer relaxed diving on coral formations. Channels that cut between islands move tidal flow to and from lagoons. It is these current-washed passages that provide some of the most thrilling dives, as this is where big animals gather. The region's third distinct feature are the numerous coralcovered pinnacles that rise from the depths, serving as both habitats for reef creatures and gathering points for bluewater fish.
Did you know?
The whaleshark has a huge mouth that can open up to five feet wide but feeds on krill and plankton.
Which region to visit is a loaded question. Lhaviyani Atoll is known for large gatherings of gray reef sharks that like to bask in the currents of the Kuredu Express. Mantas circle the cleaning stations of Fushivaru Thila, while whalesharks are frequent visitors to Ari and Thaa atolls.
The broad channel at Olhugiri Kandu delivers a thrilling drift with whitetip sharks and eagle rays, with nearby walls adding Napoleon wrasse and fast-moving tuna that hunt the vast schools of baitfish. At Fotteyo Kandu the narrow canyons and caves of Kandu Vaavu are covered in soft corals, and attract sharks, eagle rays and tuna in great numbers. Sometimes sightings can include potato grouper, mantas and even hammerhead sharks.
For me, Fuvahmulah Island down in the southern-most region of the archipelago holds top consideration as it offers divers a chance to see a dozen or more tiger sharks in the span of single dive, and the possibility of catching a thresher shark at a cleaning station close to a drop-off. How you choose to dive the Maldives is a matter of what best suits you.
Land-based operations generally have their own small or private islands, often featuring idyllic over-water accommodations, while liveaboards are large and often incredibly posh, and visit a broader range of sites on multiple atolls.
Unforgettable wildlife spectacles
When the stage is set along the sub-tropical seas of South Africa's Wild Coast, a classic struggle unfolds as predators at the top of the food chain bear down heavily on those at the bottom. Running the gauntlet are massive shoals of sardines making their annual migration during the months of May, June and July along the rugged eastern edge of the southern KwaZulu Natal Province coast. The antagonist in this drama includes sharks, dolphins, whales, game fish and seabirds, all taking advantage of a fully open buffet.
While the Sardine Run is the region's best known underwater spectacle, South Africa offers other equally wild and wooly diving escapades. The Natal Coast also serves up offshore pelagic shark action, with notable species like bronze whaler sharks, dusky sharks, oceanic blacktip sharks and tigers. Inshore on reef dives you are most likely going to meet the regions' raggies (aka sand tiger sharks).
In the Cape region, fur seals and great whites can be seen. In addition to the megafauna, False Bay's kelp forests are packed with color and beautiful invertebrate life as well as passing broadnose sevengill sharks. Should you have any energy left after the dive, take a hike along the rocky parts of the coastline to visit one of South Africa's penguin colonies – it's a don't miss.
A little further far afield, the distant island of St Helena welcomes a massive number of whalesharks during the months from December through March. What makes this aggregation special is that the majority of sharks are not only of fully adult age (better than 35 foot in length) but also that the gender is near evenly split 50/50 between male and female, suggesting that the sharks gather in St Helena's waters to mate.
Western Australia's Rowley Shoals
Sometimes the most-tantalizing destinations are the ones you hear least about. On my list is Australia's Rowley Shoals.
Not to be confused with the Great Barrier Reef and Coral Sea on Australia's East Coast, Rowley Shoals is a reef system comprised of three coral atolls 160 miles west of Broome on the northwestern Australian coast. Technically located in the Indian Ocean south of the Timor Sea, the three atolls (Mermaid, Clerke, and Imperieuse Reefs) each covers an area approximately 31 to 35 square miles and rise steeply from the ocean floor on the edge of one of the widest continental shelves in the world.
Did you know?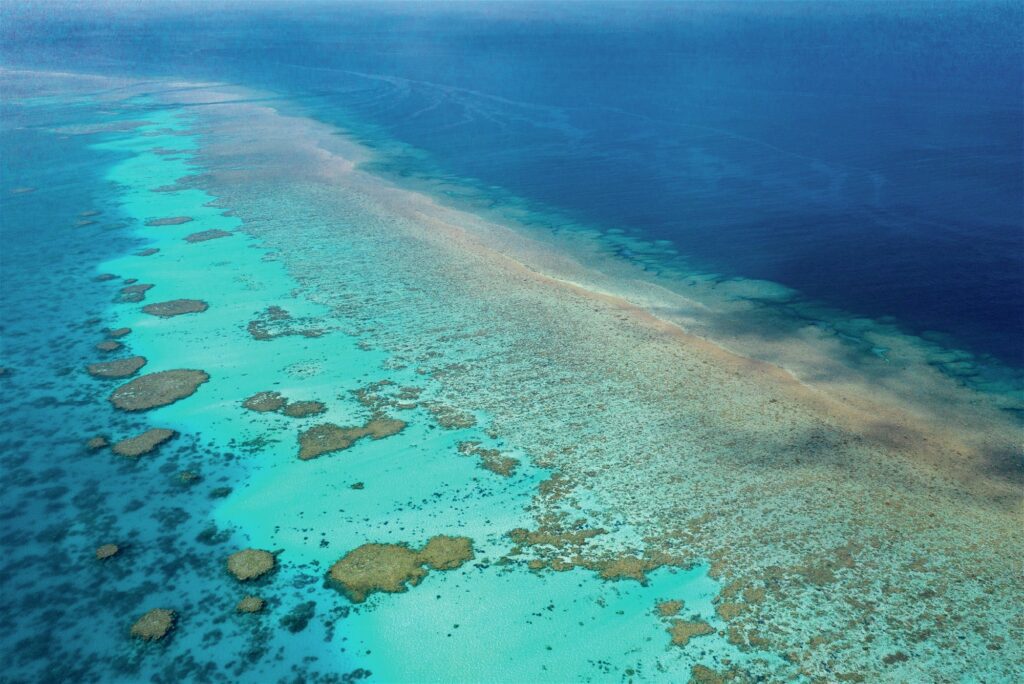 The Rowley Shoals is a group of three atoll-like coral reefs south of the Timor Sea, about 160 miles west of Broome on the northwestern Australian coast. It is a haven for exotic underwater life, and is remote enough that it remains relatively pristine and untouched.
Under the protective status of the Australian Government, the Rowley Shoals Marine Park, with its shallow lagoons to steep drop-offs, are reputed to be home to more than 233 species of coral and an even greater number of fish – 688 species in all. Some of the descriptions I have heard speak of giant potato cod and Maori wrasse, turtles, sharks, and stingrays to sometimes huge schools of trevally, mackerel and tuna passing overhead.
Trips to the Rowley Shoals are made by liveaboards out from Broome, and take around 12 hours to complete. Most sailings are between September to December when weather conditions are most suitable.
The zone where big things roam
While the Azores lie deep in the open waters of the North Atlantic, you could still call it a European destination as it is a region of Portugal. The Azores archipelago includes nine islands in an elongated grouping spread across some 311 miles of open ocean. Diving is possible on all the islands, ranging from locations accessible for shore dives to cave dives and wrecks. Marine life includes large dusky grouper that will swim right up to you.
The Azores are also noted for several species of nudibranchs as well as a few species of colorful wrasse like red hogfish to peacock and Mediterranean rainbow wrasse. There is even an indigenous species of chromis aptly named the Azores chromis (Chromis limbata). Then there are the distant underwater mountain tops accessible by boat, which interest me the most about the Azores. This is where divers stand a good chance for manta and mobula ray encounters.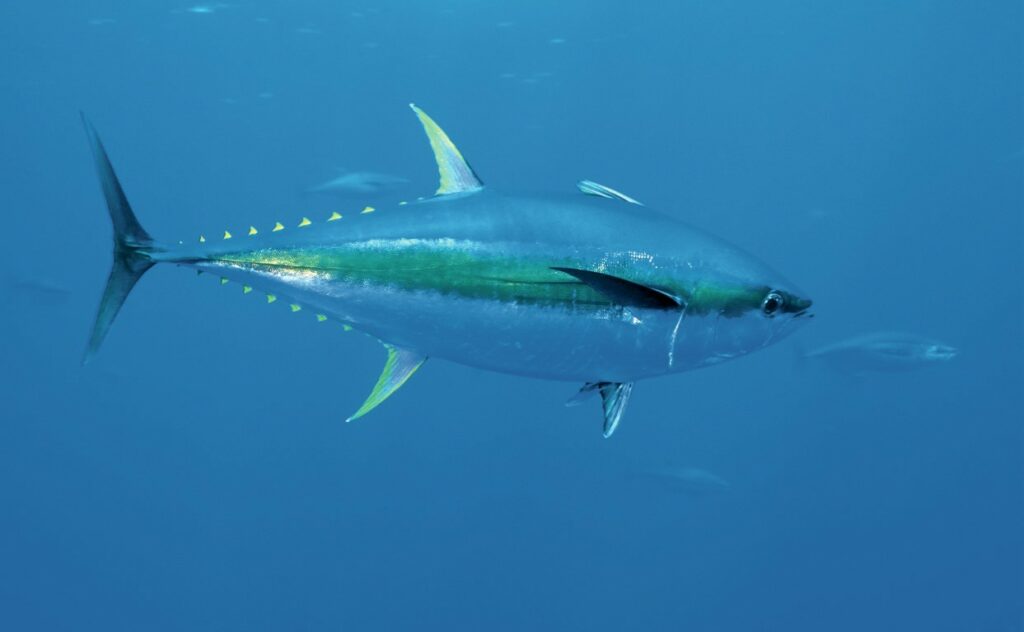 The Azores are also positioned in an auspicious location in the Atlantic where cold and nutrient-rich currents coming in from the north converge with the warm waters of the Gulf Stream from the south. This convergence triggers all manner of upwellings that hugely influence the food chain in a good way. Due to a year-round explosion of planktonic life, oceanic predators use the Azores as a way station to fuel up. Pelagic fish like wahoo, tuna, and bonito further attract sharks like blue, silky, and makos, along with a bevy of cetaceans from dolphins to pilot whales and sperm whales.
Did you know?
Male pilot whales can reach up to 25 feet and can weigh as much as 3 tons. Females average about 16 feet long and weigh roughly 1.5 tons!
---
This article was originally published in Scuba Diver North America #12.
Subscribe digitally and read more great stories like this from anywhere in the world in a mobile-friendly format. Link to the article