The all new Suunto D5 in Copper has just been added to the already fantastic collection.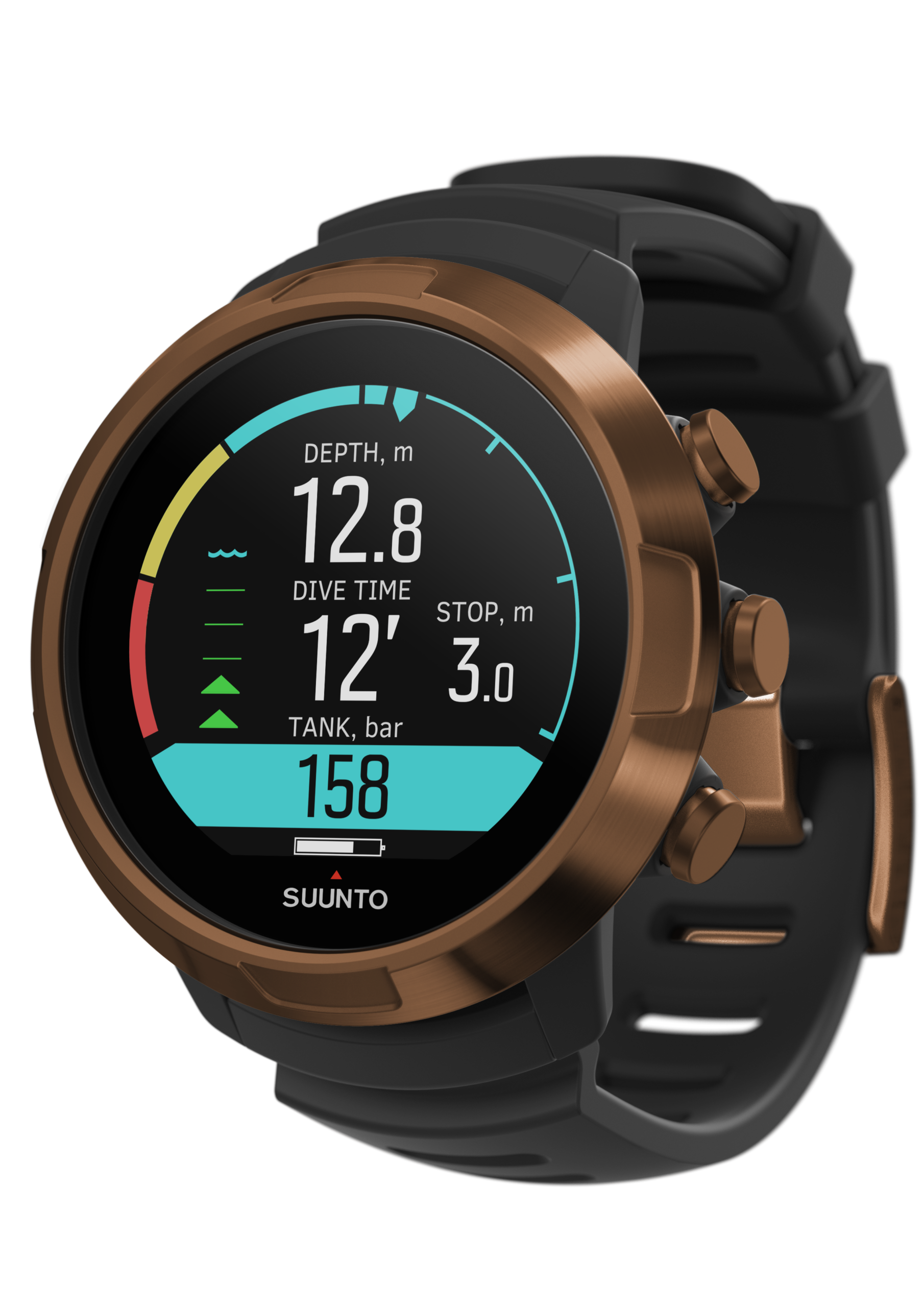 Suunto D5 is designed to be so clear and easy-to-use that you can just enjoy and focus on exploring the wonderful underwater world. When not diving, connect wirelessly to Suunto app and receive notifications from the applications you use.
Save and share your favourite dive spots using location tagging in the log book function and share your data overlays with the friends, family and diving community
Follow your dive details on the super clear, high contrast color screen. Choose from 3 dive modes (Air/Nitrox, Freedive, Gauge) and browse the simple yet intuitive menu with three buttons to easily switch between views and settings. Keep your device easily up-to-date with Suuntolink and make your dive life one step easier.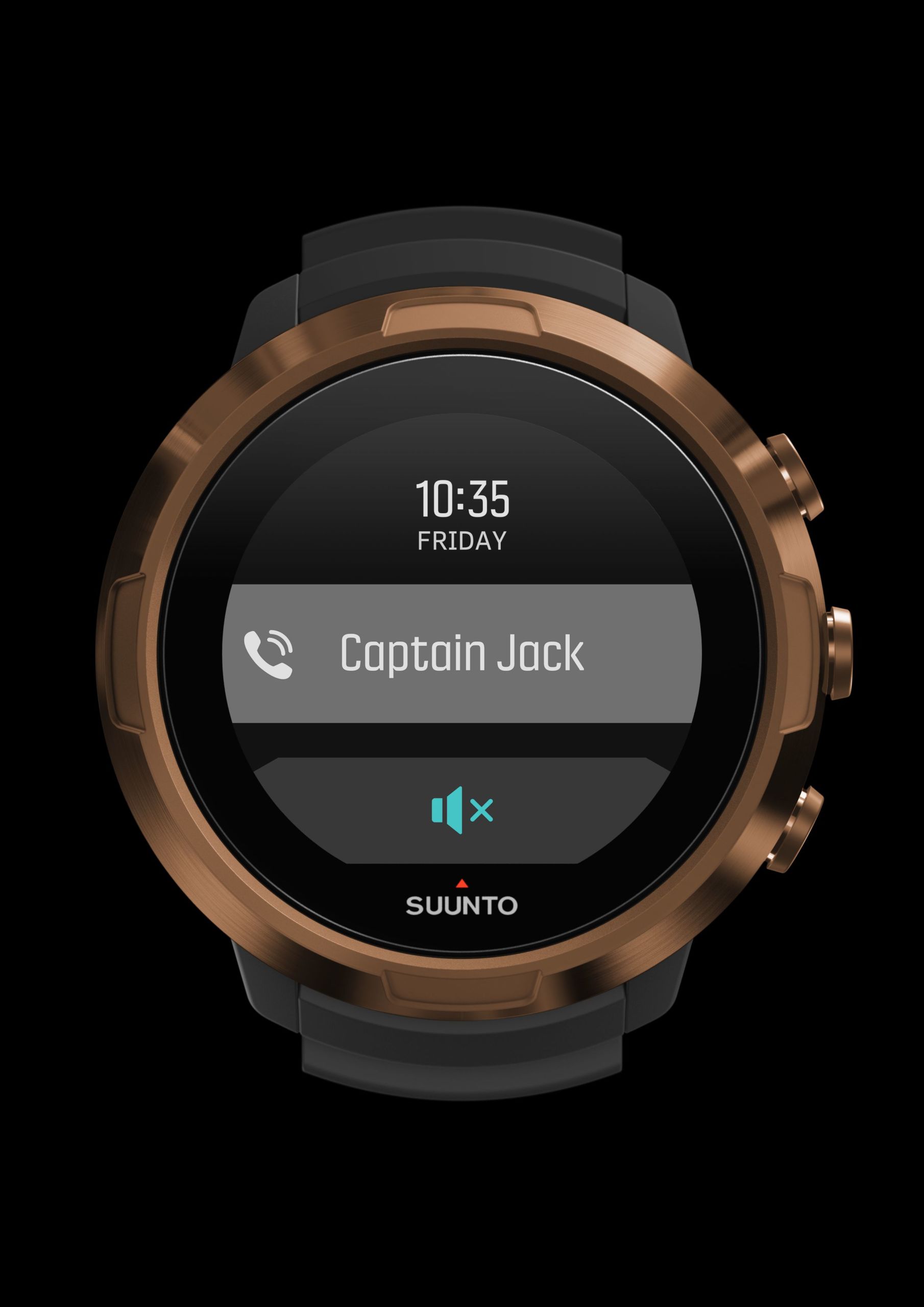 Pair your Suunto D5 with Suunto app and stay connected with the diving community and your non-diving life. You can now receive mobile notifications such as in-coming calls and messages to your Suunto D5. When a mobile notification arrives, a pop-up appears on the watch face. You can also choose to allow sound and or vibration to alert the notification.
Transfer your dive logs over Bluetooth to the Suunto App* which works as a digital logbook for your dives. In Suunto App you can relive, and share your diving adventures, build an all-inclusive dive history, and now you can enrich your dive logs even more by adding your dive location to your dive data. Allow Suunto App to automatically suggest your closest dive location or simply create and name your own secret place.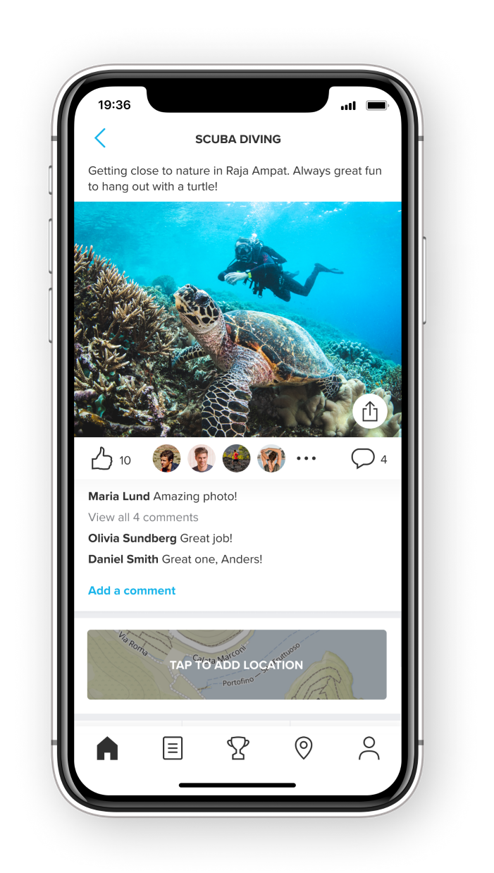 Smart notifications from mobile phone
Vibration alarms
Digital compass
Wireless mobile connection to log dives
Interchangeable straps
Backlit colour display
Rechargeable battery
User updatable software
Wireless tank pressure from up to 3 Tank Pods at once
Gas switching up to 3 gases (Oxygen 21 – 99%)
*Suunto app is available in the App Store and Google Play. "
Click here for Scuba Diver Magazines