Apo Reef National Park Philippines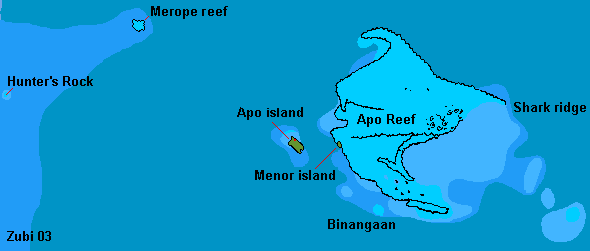 Philippines' healthy coral reefs meet the rich fish population at Apo Reef, with an abundance of marine life, from macro to pelagics. There are very few such precious moments, short after your morning coffee, mentally waking up being surrounded by gliding Gray Reef Sharks, sleepy White Tip Sharks and curious Black Tip Sharks. Sharks before breakfast are the best!
We enjoyed a warm (27 degrees celsius) welcome to our first early morning dive on Apo Reef. With incredible visibility (we estimated to be roughly around 40 meters of crystal blue water), we pass a school of Blue Tangs beautifully intertwined with the cloud of white, yellow and black Vagabond Butterflyfish, orange Anthias and turtles are everywhere, while we drift along the colorful, healthy, corals wall, spotting gray reef sharks gliding over the edge in the blue.
The biodiversity of marine life on the wall is astonishing; Moray Eels, giant Hawksbill Turtle and a school of Barracudas closer to the surface mix with the vivid colors of the soft corals on the wall. Giant Sea Fans, home to the exquisite Pygmy Seahorse, Pulsing Xenia, which look like a cross between a delicate flower and a mushroom, and bright purple and orange sponges dot the sight with various colors. Apo Reef is in the heart of the coral triangle, and it shows!
The Coral Triangle is an imaginary triangle including six aquatic nations, whose waters are home to 76% of the world's shallow-water reef-building coral species and 37% of the world's reef fishes. This means that every time we dive within the coral triangle, we will witness greater biodiversity than anywhere else on the planet. Philippines is located in the heart of the coral triangle, and Apo Reef is a perfect example of that!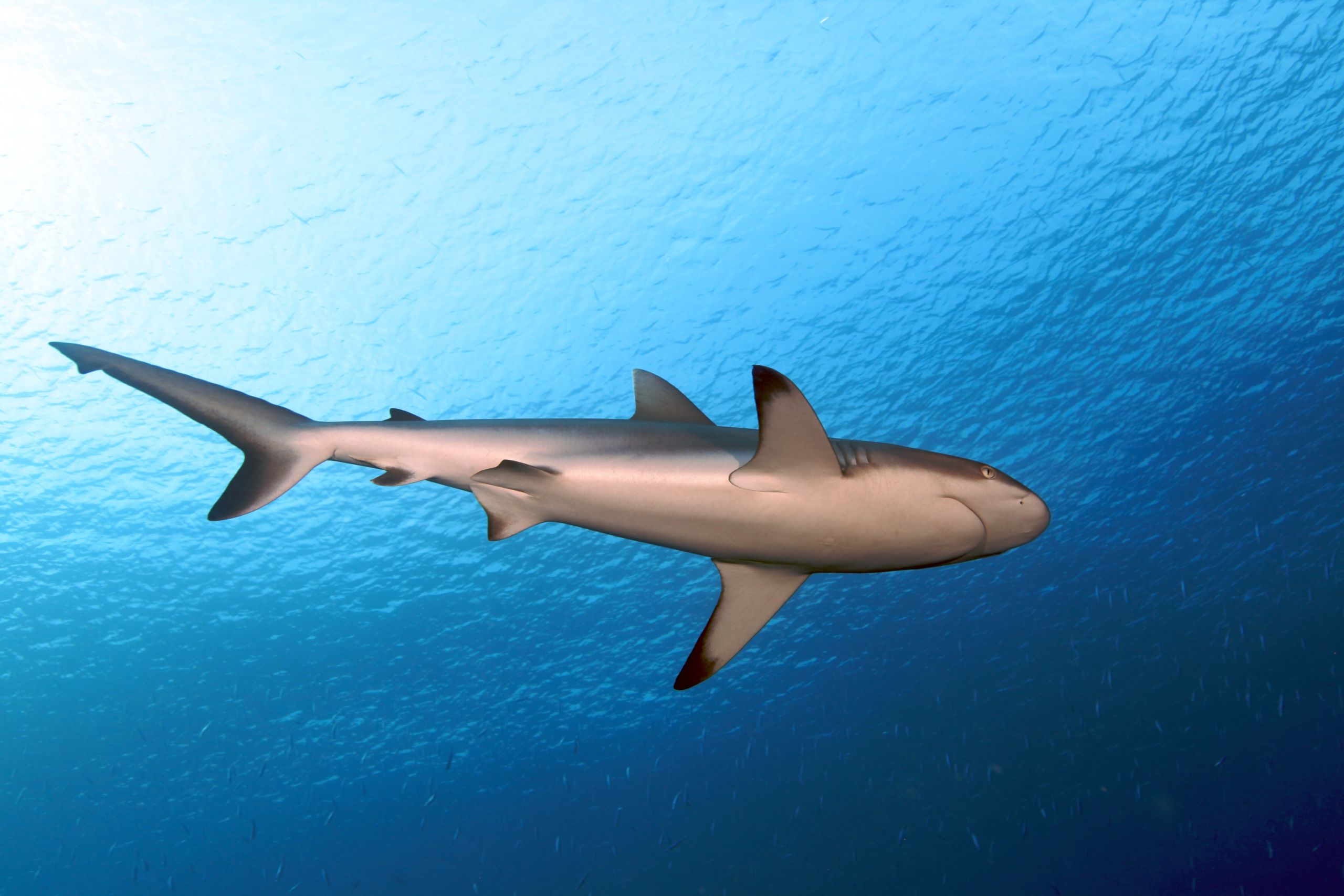 Located approximately 33 kilometres off the coast of Occidental Mindoro Island, in the northwest side of the Philippines, it cannot be reached as a day trip from the main island, creating a pristine remote location where the wandering traveller can snorkel or dive, bird watch, dolphin watch, kayak, raft in the lagoon and see a turtle nesting and hatching in the turtle sanctuary.
We depart from Puerto Galera, Mindoro after dinner and cruise overnight to Apo Reef. Eager, we exit the cabins straight to the sundeck, the bright light blurs our eyes for the first moment, slowly clearing to the incredible view of the endless sea, dotted with three islands, separated by lagoons, white sandy beaches, with incredible mangrove forests, surrounded by reefs. During low tide we can see the shallow reefs exposed. No humans in sight, this place is truly an untouched paradise.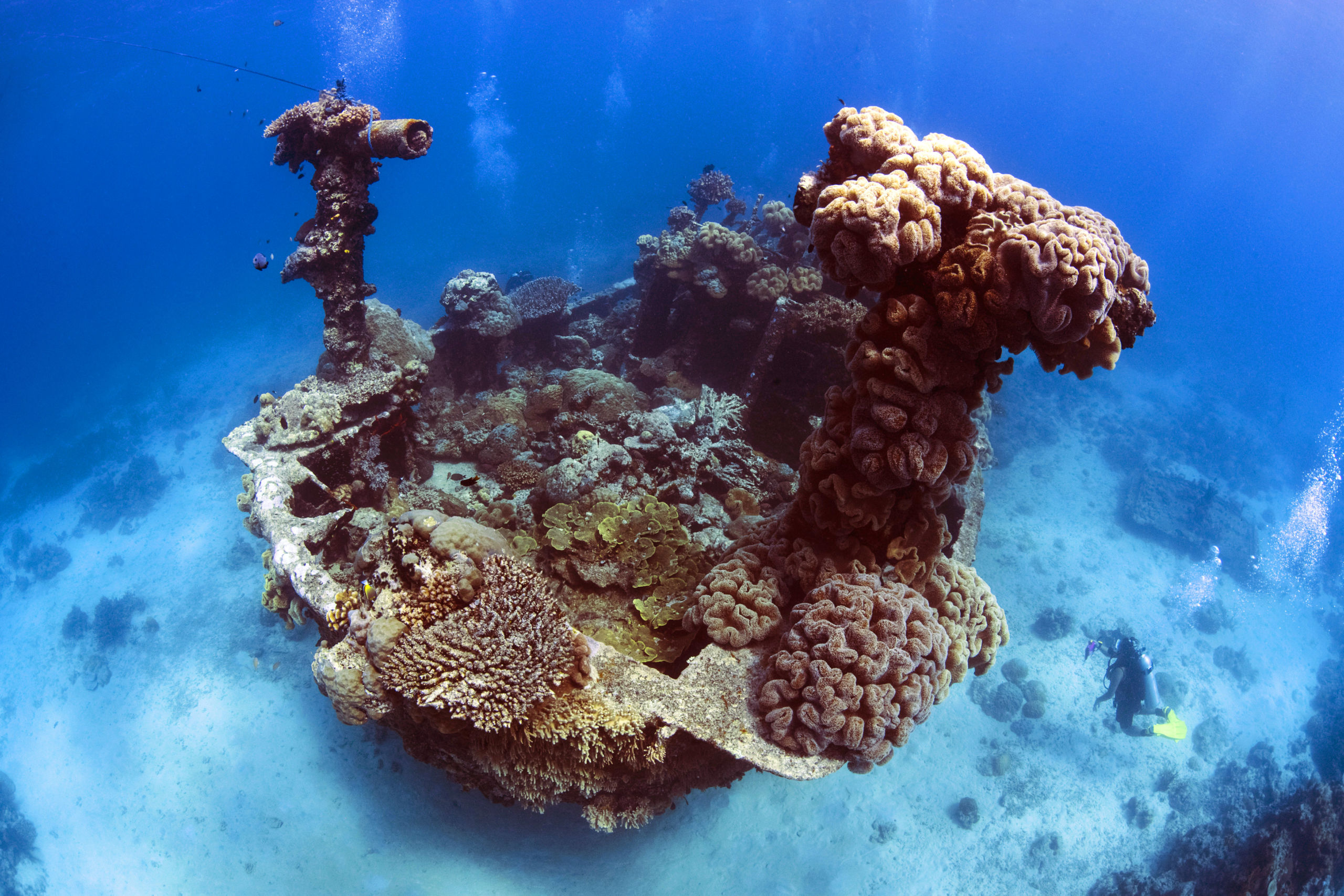 A Philippines Natural Park, Apo Reef spreads over an area of 34sq kilometres, approximately 26km from North to South and 20km from East to West, making it the second largest contiguous coral reef system in the world, right after the Great Barrier Reef of Australia, and the largest in the Philippines. It is an atoll-like reef that is comprised of two isolated coral reefs separated by a 30 meter deep channel, with clear water and white sandy bottom, that runs East to West, and opens to the West.
The reef itself is actually a submerged platform, with 3 islands poking their tiny nose above water: Apo Island, Apo Menor (Binangaan) and Cayos del Bajo (Tinangkapan), all of which are un-inhabited by humans, but are flourishing with birds and aquatic life.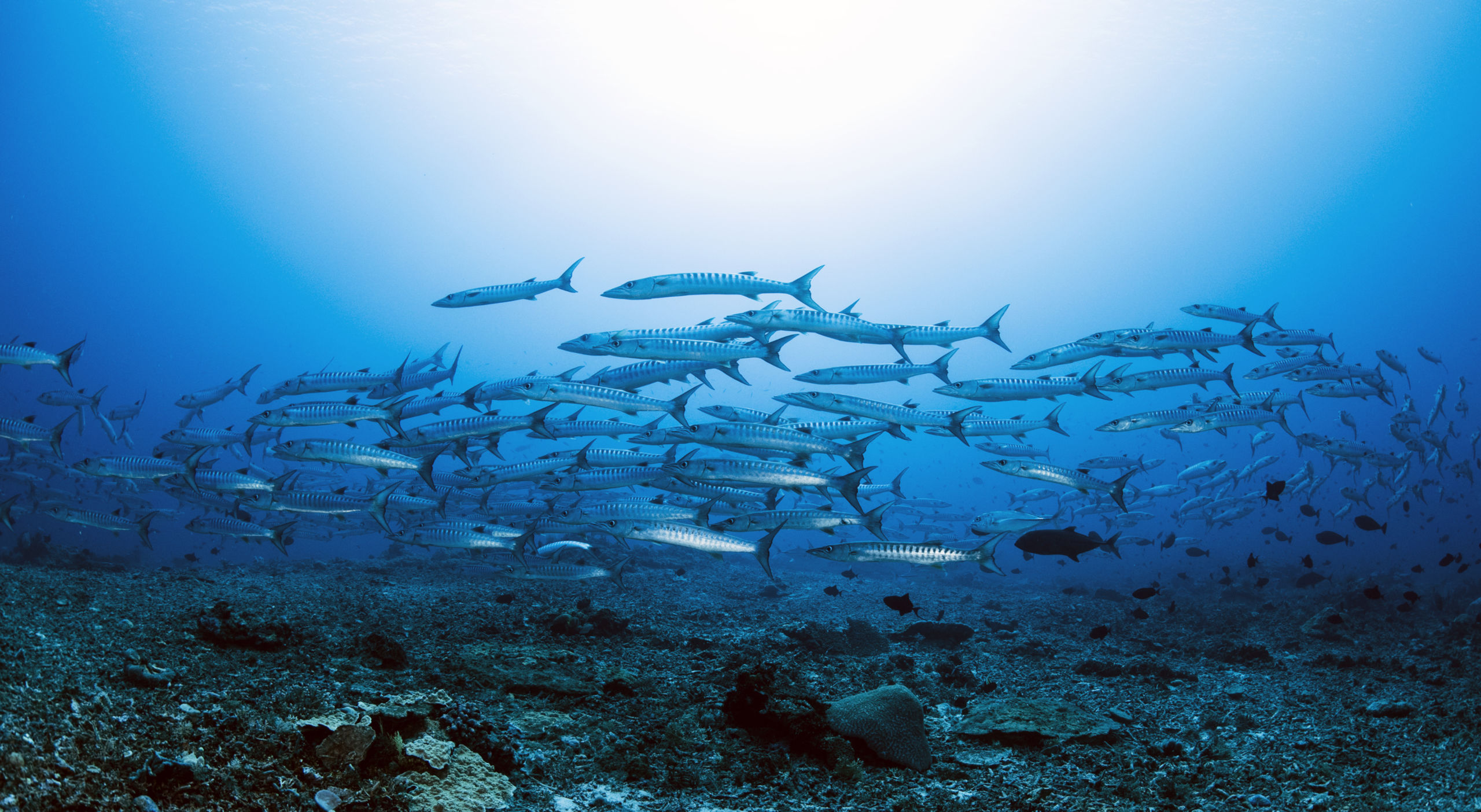 The three islands are distinct in their formation, Apo Island being the largest (22 hectares), with a stunning white beach lagoon covered with beach vegetation where Hawksbill Turtles often nest, and a shallow mangrove area, an excellent nursery for sharks. Apo Menor is a rocky Limestone island with relatively little vegetation and Cayos del Bajo, the smallest island, is a coralline rock formation with no vegetation.
Apo Reef has over 20 declared dive sites, the majority of which are off the main island. The East side of the island is facing the channel, with a white sandy bottom, and shallow wall of about 20 meters, while the Western side's strong currents offer excellent drift dives along the dramatic walls of about 70 meters deep, comprised of mostly hard corals on the top, spotted with soft corals throughout. The shallow areas of the submerged plateau offer excellent macro diving, we spotted juvenile fish of all kinds, with the adorable Juvenile Yellow Boxfish on its kiss-calling lips topping them all.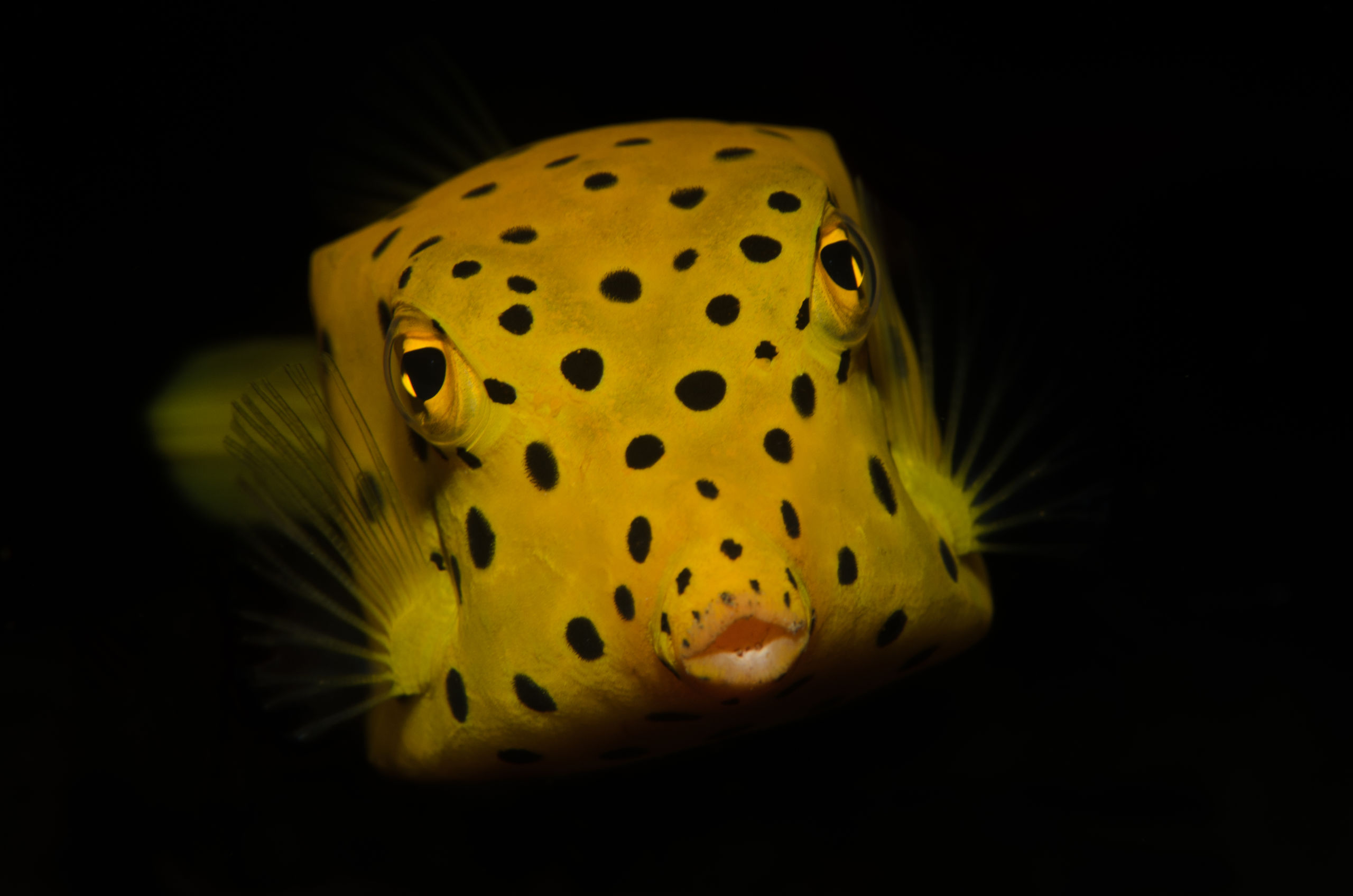 Apo Island East would remind one of Palau Blue Corner's plateau, diving in a cloud of butterfly fish with White Tip Sharks all around, and a school of Teira Batfish in the blue. Apo Island North is a dramatic wall with massive Tube Corals, shy Lobsters hiding at the rocks, and a curious Hawksbill Turtle who swims alongside us, as we pass a school of Yellow Sweetlips cruising all around.
In Menor Island's (Binangaan) shallow white sandy bottom, we spot sleeping White Tip Sharks and a huge Napoleon Wrasse! On Binangaan Drop Off we spot schools of Snappers and Tuna, and a couple of Spotted Eagle Rays in the blue, gliding and smiling under their beak-like nose.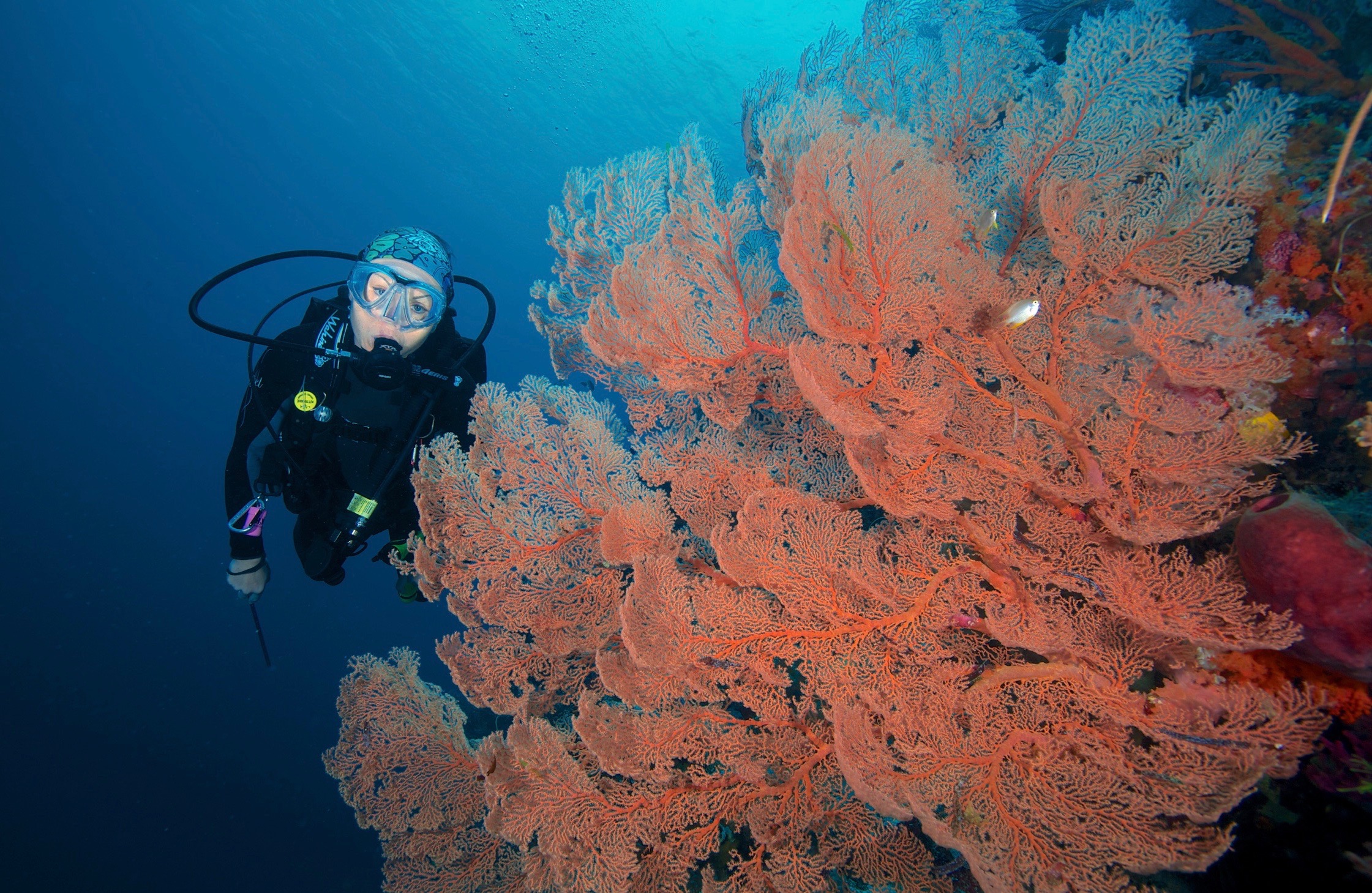 In the shallow sandy bottom of Corde point, we dive in a magical light- there are hard corals everywhere, as the afternoon sun penetrating through the clear water paints everything in glowing orange; hundreds of Orange Anthias and Yellow Pyramid Butterfly Fish swim around us, this dive redefines the experience of a coral garden!
There is even one proper wreck in Apo Reef, originally named Ship Wreck, a skeleton of unidentified ship which has been in the water for what is estimated to be over 70 years, is a well preserved skeleton,, overgrown by hard corals where heaps of reef fish, such as Trumpet Fish, Snappers and Big Red Eye Fish reside.
Incredible visibility, dramatic walls, and remoteness- that's the consensus amongst all divers on the trip as the top three outstanding memories of Apo Reef, as we marvel at the curtain of stars above us at night, with no light pollution, the star formations are an adequate experience to the underworld.
About Apo Island
Do not miss an opportunity to walk Apo Island's white sandy beach and visit the turtle sanctuary! The islands that comprise the land mass of Apo Island Marine National Park are uninhabited by humans (except for rangers), and are home to forty six species of of terrestrial flora (aka trees), including Tamarindo, Agave and Coconuts, and forty seven species of birds of which seventeen are migratory birds finding rest on their journey across the sea. It is not only birds who migrate across the seas, but also marinieres, who may encounter the dangers of hitting the shallow reefs on their journey.
For that purpose, in 1903, the historic lighthouse was erected on Apo Island (the largest island), as part of the Spanish Maritime Lighting Plan, after its foundations were laid in 1986. The construction was delayed by the outbreak of the Philippine Revolution and the Spanish-American war, but it was finally lit in 1906. The lighthouse is 36 meters tall (118 feet), and is currently equipped with solar panels to support the lights in this remote area.
A visit to the lighthouse, along with its view deck, offer a breath-taking 360 degree view of crystal clear waters and mangrove forest.
Since the declaration of the Philippines government "no take zone" policy at Apo Reef Natural Park in 2007, the marine park environmental fees are nearly the sole source of its funding. The marine park environmental fee helps generate the funds for the park's protection, as well as provide an alternative livelihood for hundreds of fishermen in the area.
How to get to Apo Reef National Park
Apo Reef National Park is located 15 nautical miles from Mindoro Island, making it way too long of a boat ride for day trips; local wooden outrigger boats offer an overnight trip (sleeping on communal wooden benches), and diving couple of dives the next day, after which they head back. The regulations, along with very limited facilities on shore, make it nearly impossible to spend the night in a tent on the islands.
You can ofcourse opt for a liveaboard trip, where you can be comfortable, safe, after a good night sleep, not to mention well pampered, while diving Apo Reef on board Atlantis Azores, Philippines only Blue Water rated private yacht, that is built to handle rough seas safely. With a spacious dive deck, dedicated camera setup area, freshwater Jacuzzi and a full time accredited chef, Azores crew offers 5 star service, keeping the smallest details in mind, in Philippines remote dive locations!
Written By Roni Ben-Aharon
Photo Credit: Greg Piper, Ben Phillipps, Dyan Depasupil
Click here for Scuba Diver Magazines